Imagine the excitement as you settle down to play the remastered masterpiece that is the Mass Effect trilogy, only to discover that your dog has chewed through your PS4 power cord. The anticipation of seeing the game load up as the iconic music score soars through your speakers lay in tattered ribbons at your feet, baring teeth marks. That precious hour you kept free to grab some quick game time quickly turns into a frantic hunt for a replacement PS4 power cord.
Nothing lasts forever, no matter how well it's made, and power cables have the habit of fraying and becoming brittle over time. It only takes the slightest crack in the plastic sheathing for it to gradually work apart, and when you fancy an epic space battle, it's a crushing blow that leaves you feeling empty inside. And it doesn't matter how much you look at your console and your game collection because if the cable proves damaged, no amount of mage sorcery may bring it back to life.
What Is the PS4 Power Cord?
The popularity of the PlayStation 4 shows no sign of abating, especially as its newer incarnation in the form of the mythic PS5 continues to sell out before you get the chance to hit the purchase button. From January 2019 to November 2020, the PS4 sold more than 114.19 million units worldwide. Not bad for a console considered by many to be reaching the end of its life.
The power cord fits into the back of the PS4 console, and you plug the other end into a power socket. The console uses an internal wide voltage range switch-mode power supply, which means that it remains vital to use the correct power cable.
When you need to replace your PS4 power cord, make sure you purchase a compatible cable to avoid damaging your console. Consequently, you can't use any old cable to power up your machine.
What power cord does the PS4 use?
The PlayStation 4 uses a specific type of power cord. The PS4 power cord consists of a 2-prong, figure-eight connection with a long cord that allows for plenty of flexibility. Furthermore, the cower cable uses AC electricity.
What is AC electric power?
The abbreviation AC means alternating current. An alternating current is an electric current with electric charges that flows in the reverse direction periodically. It remains the most common and preferred electric power delivered to businesses and homes.
The PS4 power cord delivers AC electric power. If you try using another alternative, you may damage the console and blow your electrical sockets, which may be a costly mistake.
Where Can I Buy a PS4 Power Cord?
The internet remains one of the most powerful tools at our fingertips. It's so easy to click a button and pay to have your goods delivered directly to your home when it comes to online shopping. Plus, the pandemic means that many of us rely on internet shopping instead of venturing into an uncertain world. However, online shopping arrives with some caveats.
If possible, use a well-known, trusted site to order your goods, especially when it comes to electronics. Walmart and Amazon remain two of the best known and trusted places to purchase a variety of products. If something goes wrong, both companies have a reputation for speedy and efficient resolutions.
However, when you look for a new PS4 power cord, we advise that you consider a few factors before you part with your hard-earned cash.
Compatibility
It may sound like common sense to check that the cord you want to purchase is compatible with the device you want to use it with. However, just because a cord may fit the socket in the console's back doesn't mean it will work.
Most replacement electrical cords aren't made specifically for the PS4 but rather for various electrical products. Consequently, when purchasing a replacement PS4 power cord, you must ensure that the manufacturer specifies its use for the gaming console.
A good tip comes from users' reviews, which is why Walmart and Amazon prove helpful when buying electrical products. The users report any issues with their purchases, so if the power cord specifies it's suitable for the PS4 and the cable doesn't work, you may read that in the reviews.
Length matters
It's worth taking a good hard look at your gaming setup. The length of the cord you need depends on the location of your console and the power socket. Perhaps you want to move your PS4 to a new location or reconfigure your setup, in which case, you may see an opportunity to purchase a longer or shorter power cord as needed.
You get what you pay for
The age-old adage of you get what you pay for certainly applies to electronic goods. If you buy an unbranded, cheap DVD player, the chances remain that it won't last long. Don't find yourself tempted by cheap, flimsy-looking power cords because they may break or fray quickly, and in some cases, may cause irreparable damage.
A good quality, reliable power cord lasts longer than cheap alternatives. It's a mantra in life that we must remember when buying online because it's all too tempting to click on the most inexpensive product. In the long run, you may end up forking out more cash than you bargained for!
Our List of PS4 Power Cords
We have searched through Amazon and Walmart to bring you a list of good quality, reliable replacement power cords. All of our suggestions carry positive customer reviews that provide peace of mind with your purchase and give you the confidence to buy a suitable cable. Consequently, you may find yourself guiding Captain Shepherd to the Capitol in Mass Effect in no time.
CorpCo 6-foot AC Power Cord
The CorpCo 6-foot AC Power Cord by Corporate Computer proves a popular choice from buyers. It consists of a 6-foot cord ideal for various console setups, and while it proves compatible with the PS4 system, you may use it for a variety of other gaming machines.
However, while the cord proves compatible with the first edition of the PlayStation 4, some reviewers report that it doesn't work with the PS4 Pro. Consequently, if you have a PS4 Pro, don't use this particular cable.
2 Prong AC Power Cord
The 2 Prong AC Power Cord from Bicmice consists of a high-quality non-polarized figure 8 power cable suitable for your PS4 console. The cord comes UL certified and proves fire-resistant. And the cord is bend-resistant but remains flexible, reducing the risk of wear and tear in the cable.
The cord proves compatible with the PS3, PS4, and PS5. Additionally, you may use the cable for various other gaming consoles and a wide variety of electrical appliances, including laptops, TVs, and printers. The listing contains a comprehensive list of compatible appliances with which you may use the cable, so it is worth checking the list before purchasing it.
Non-Polarized 10 foot AC Power Cord
The Non-Polarized 10 foot AC Power Cord from CHANZON proves compatible with the PS4 with a convenient, long length to suit your gaming set up. The cord meets the USA Safest Standard and comes UL certified.
The cord suits a variety of applications, including the PS3, PS4, and the Ps4 slim. However, while the power cord proves compatible with a wide variety of electrical devices and gaming systems, it doesn't work with the PS4 Pro.
6 foot 2 Prong Power Cord
The 6-foot 2-Prong Power Cord from TPLTECH provides compatibility with the dreaded PS4 Pro. It consists of an AC power cord that arrives UL certified and proves compatible with the PS4 and the PS4 Pro, and various other gaming consoles.
The cord consists of a 2 prong plug that protects against overheating, over current, over-voltage and provides short circuit protection. Consequently, the PS4 power cable proves ideal for the gamer and offers excellent peace of mind and safety.
Amazon Basics Power Cable
The Amazon Basics Power Cable from Amazon Basics provides a mixed bag of compatibility. It works with the latest editions of the PS4 Pro, but not with the older PS4 Pro CUH-700 series. It is worth checking the edition of your PS4 Pro before you make your purchase to avoid disappointment.
The cable proves ideal for use the PS4 Slim, but not the original PS4 gaming console. Amazon remains a name you may trust, and the lead comes UL and RoHS certified for safety, but its uses seem limited, especially if you don't have the specified PlayStation models. However, if you have one of the magic consoles, this cable is an excellent value.
15 foot Extra Long Power Cord
The 15 foot Extra Long Power Cord from IPAX proves the ideal choice for older gaming consoles. It works with the PS3 and the first generation of PS4 consoles, but not for the Pro or Slim series.
The advantage of the cord derives from its impressive length. The 15-foot cord proves ideal for many setups, and if you have an older console, it represents excellent value for money. Plus, you can use the cable with a variety of electrical appliances, from televisions to printers.
PlayStation 4 Compatible AC Power Cord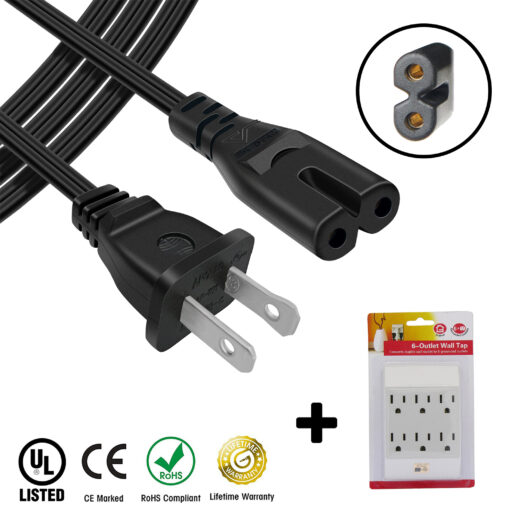 The PlayStation 4 Compatible AC Power Cord from Deen Choice may seem short at only four feet, but it packs a punch. When it comes to compatibility, it services various PlayStation consoles, including the PS2, PS3, PS4, and the PS4 Slim.
The cord consists of an AC figure 8, non-polarized, 2 slot power cord suitable for various small household appliances. The older generation of PlayStation consoles benefit from the cord, but the short length may make your setup challenging.
2 Prong AC Power Cord Cable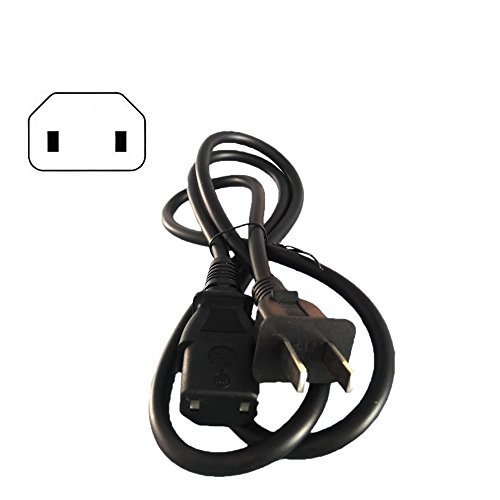 The 2 Prong AC Power Cord Cable from Mars Devices represents excellent value for money and proves compatible with the PS4 and the PS4 Pro. However, the frustrating information doesn't state the length of the cord.
When purchasing this cable, make sure to check the model of your console as it is suitable for the CUH-70xx and CUH-71xx PS4 Pro models only. However, you can also use the cable for a variety of other gaming consoles and devices.
The PS4 Power Cord Explored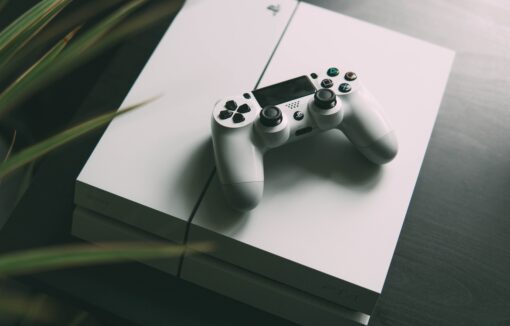 I am a gamer, and I own a first edition PS4 console. I have owned the machine since its launch in 2016, and if the cable ever wears out, I may find myself desperately searching for a replacement. The stunning new PS5 looks tremendous and is a powerful gaming console full of exciting possibilities, but I won't buy it until it evolves. Consequently, my PS4 remains my constant companion and may continue to do so for a while.
Gaming consoles evolve at an alarming rate. Shortly after I purchased my PS4, the PS4 Pro appeared, quickly followed by the PS4 Slim. And each iteration of the console witnessed further enhancements and tweaks, making it difficult to buy replacement parts.
It remains vital to buy the correct replacement power cable for your console. Check the model and serial number to ensure compatibility, and if in doubt, it is worth contacting the manufacturer to double-check. However, as I have a first-generation PS4 console, the 2 Prong AC Power Cord from Bicmice proves ideal for my situation. From my perspective, the cord represents the best buy.
However, if you have a PS4 Pro, the 6 foot 2 Prong Power Cord from TPLTECH represents excellent value for money and a reasonable cable length. However, you must check to ensure compatibility with your generation of the console before you proceed.
Gaming constantly evolves, and it remains to see where the PS5 may take us. In the meantime, I am devoted to my PS4 and the avalanche of exciting games on the horizon. My machine may seem old by comparison to later generations, but it's powerful, compact, and I may buy a replacement PS4 power cord if my dog decides to destroy it.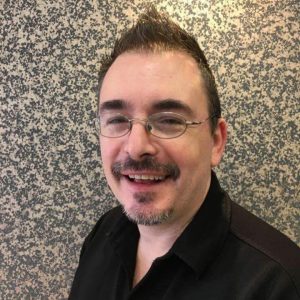 Last update on 2020-08-20 at 15:37 / Affiliate links / Images from Amazon Product Advertising API