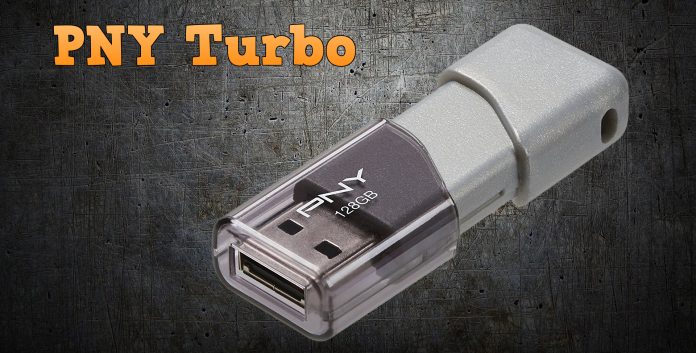 The PNY Turbo Flash Drive is a mid-range device that offers good performance that's surely above average. This drive is meant for the average user that doesn't want anything fancy, just a flash drive that's fast enough to do regular data transfers with ease and offer a good price. One of the main advantages of PNY Turbo is a wide range of capacities ranging from 16GB up to 256GB. It features a very basic design – made from plastic of you color choice: black, gray or white. This drive can utilize any USB 2.0 or USB 3.0 port – you won't have any problems with compatibility.
Related: Top 8 Best USB 3.0 Thumb Drives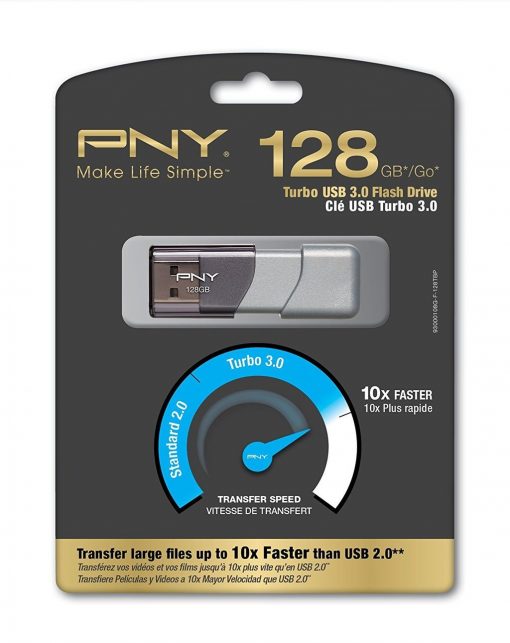 Performance and technical specifications
The PNY Turbo is a mid-range flash drive, but despite not showing top-end performance, it's still very fast. We did some testing with a PC running Windows 10 that has the following specifications:
CPU – Intel i5-6500
RAM – 8GB
SSD – ADATA SU800 512GB
We tested this drive by transferring many different size files starting from 1GB to 10GB and did some benchmark testing. In the result, we got an average read speed of 182 MB/s that's one of the highest reads speeds we have recorded and write speed of 86 MB/s. This drive shows similar performance to Lexar JumpDrive Tough and can be considered as a fast flash drive. It doesn't show outstanding performance, but it's still highly above average.
PNY Turbo specifications:
Available capacities – 16GB, 32GB, 64GB, 128GB, 256GB
Interface – USB 3.0 that's backwards compatible with USB 2.0
Warranty – 1 year
Weight – 0.2 ounces
Should you buy it?
If you are looking for a cheap USB 3.0 flash drive that's faster than most of the thumb drives on the market and you can live with a basic design than PNY Turbo is a great choice, the only concern is the 1-year warranty. You can find drives on the market that offer at least 3 years, Samsung does 5-years and some even a lifetime warranty. But before buying one check out Lexar JumpDrive P20, it's in the similar price range but offers higher performance as well as build quality.
PROS
Wide range of capacities
Affordable
Good performance for a mid-range device
CONS
No encryption
Hard plastic design
Only 1 year warranty
Design
This is not a fancy USB flash drive, and you surely can't call its design premium. However, the PNY Turbo is still a very well made device with a robust design. This drive is available in three colors featuring black, white and gray. We loved the black the most as it gives the drive more up level feel.

The PNY Turbo has a capless design. Instead of a cap, it has a built in sliding mechanism that covers USB 3.0 port when you don't use it. On this cover, you can see lettering "PNY" and capacity that's based on the version you choose. Despite it's 1 year warranty, we still think that PNY Turbo is well put together and will serve you much longer than promised one year.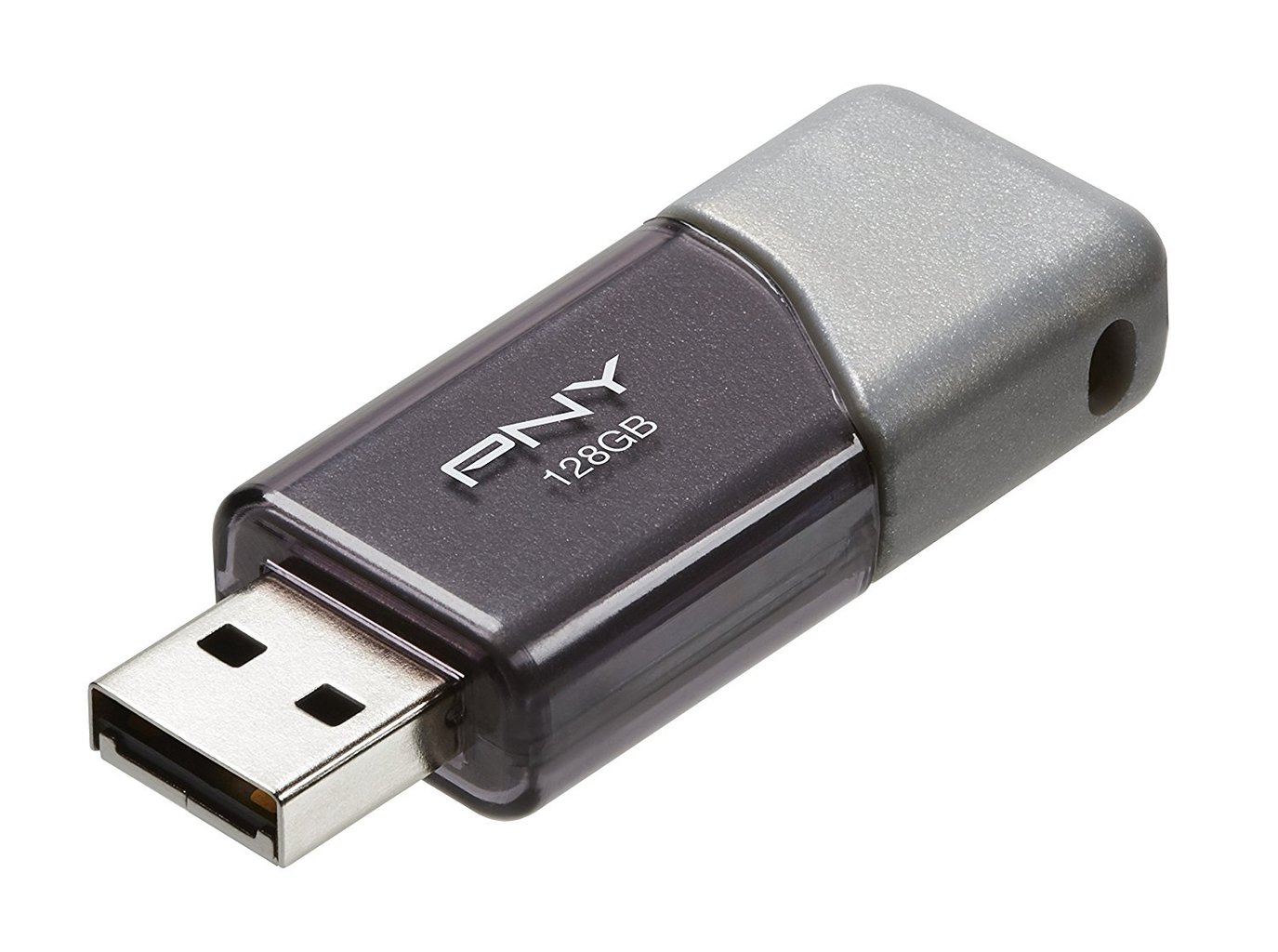 Verdict
The PNY Turbo is an advisable drive for everything as it's fast and cheap. You can do tasks from photo and media files transfers to documents, software and games, the PNY Turbo will mange it all. Just don't expect it to have any special fancy features. If you care about the security, you should look for a drive that has a password protection or encryption. One thing we didn't like is one year warranty, that's very low if compared to products of Samsung, Patriot, and Lexar. Having a decent warranty is one of the key factors when choosing your thumb drive, despite that, it's a great drive to buy.