NEW YORK, N.Y. – It seems that losing an important contract with Disney was not enough for Felix Arvid Ulf Kjellberg, popularly known as PewDiePie, to tame his tongue. The popular yet divisive YouTuber has recently dropped the N-bomb on a video for his YouTube channel.
The anti-Semitic comments and references to Nazis he made earlier in February has caused him a deal with Maker Studios, Disney's interactive arm. In response, YouTube also chose to stop the release of the gamer's scripted series on its premier channel YouTube Red.
The video blogger (vlogger) admitted that the scandal had brought him financial difficulties and he even promised to be more mindful of his words because of his massive fanbase, which includes both adults and younger viewers. Still, Kjellberg's profanity and notoriety have earned him 57 million followers on the video sharing website.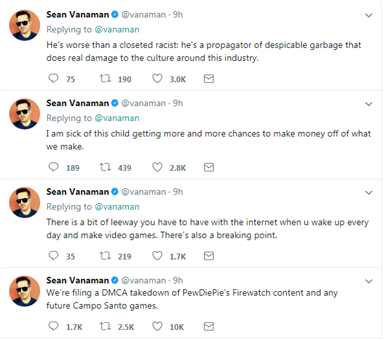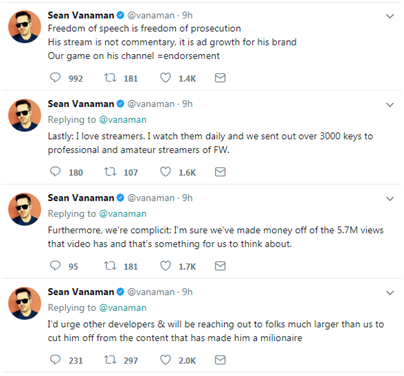 However, seven months later, PewDiePie has uttered an ethnic slur while on live stream for the PlayerUnknown's Battlegrounds game.
Campo Santo's Co-Founder Sean Vanaman has also expressed his disappointment and disgust as he tweeted about his plan of filing a Takedown Notice against the "closeted racist." The notice is a complaint about content breach. Vanaman, who is also a game developer, described the YouTube sensation as "a propagator of despicable garbage" who could ruin the gaming industry.
Vanaman has firmly stated that would like the gamer to stop using Firewatch as part of the YouTuber's content. He also encouraged other developers to cut all ties with the vlogger. Last year's walkthrough of Firewatch was taken down from the infamous online star's video content.
But despite the recent controversy, some fans have chosen to defend their idol. They stated that PewDiePie used the racial slur not to pinpoint his online co-player but to be funny. Some fans even tweeted about the YouTube star's charity work for Africa. It may not have been intentionally offensive, but the word he used has a bitter history and has triggered acceptance issues for people of color in the country.
PewDiePie is yet to release an official statement regarding the controversy.