WOODSTOCK, Ill. – Other World Computing (OWC) announced the release of its newly upgraded version of the Thunderbolt 3. The product was updated to address the issues of the Mac notebook that were brought up last year.
According to the American hardware company, the Thunderbolt 3 is designed to be the dock that would dominate other devices.
Last year's MacBook Pro release received criticism as it only featured four ports, sans the usual connection like USB, SD card, and mDP. Different docking solutions and adapters were made available since, but the newest version is said to solve its basic issues.
For example, TB3includes the basic USB 3.0 – five Type A ports to be exact – four at the back and one in front. It also features an SD card slot, a port for FireWire 800, and an audio in/out connector for other equipment such as microphones and speakers.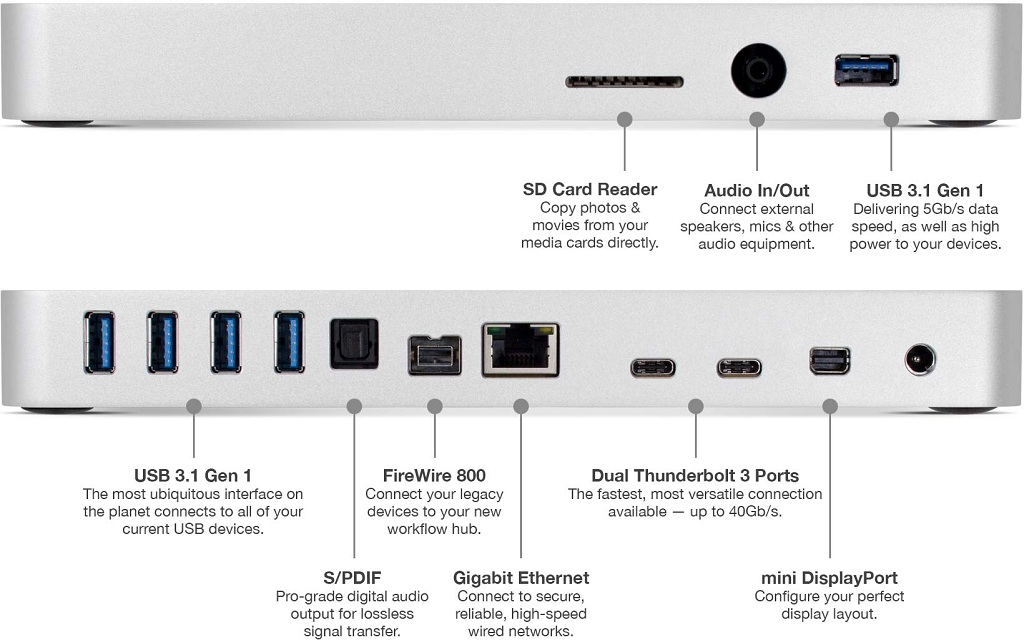 Not all docks feature a FireWire port, making the TB3 a potential candidate for your next device upgrade. The TB3 dock has S/PDIF, just like regular desktops. However, OWC wanted to focus more on what other companies do not provide in their products.
The TB3 docking solutions also boast of its Gigabit Ethernet and mDP ports, which are commonly used in devices offered on the market nowadays. You can connect one TB3 dock to another with two other ports dedicated to that purpose. This would help you connect two 4K monitors to a MacBook Pro with two TB3 docks.
OWC is yet to discuss the full features of the dock, as critics are concerned with how the 13 ports would work. Each of the ports needs different controllers for it to function. The controllers should then be connected through a PCIe bus, which defeats the purpose of the device.
You can now order the new Thunderbolt 3 through the company's official website. It is being sold for the price of $299. The dock solutions are also available in retail stores like B&H Photo and Adorama.