E-readers are now staples in the homes of avid and casual readers alike. With summer and its days of relaxation just around the corner, it is the perfect to start a new book.
Electronic readers avoid the clutter of traditional books with their massive storage and small size.
Even if you love the old printed format, you do not have to give up hard copies of books. However, if you want to travel, you will quickly find that an e-reader makes everything a lot more convenient.
What do e-readers have to offer over traditional books?
Durability
Storage
Portability
Anti-glare
Lightweight
Long battery life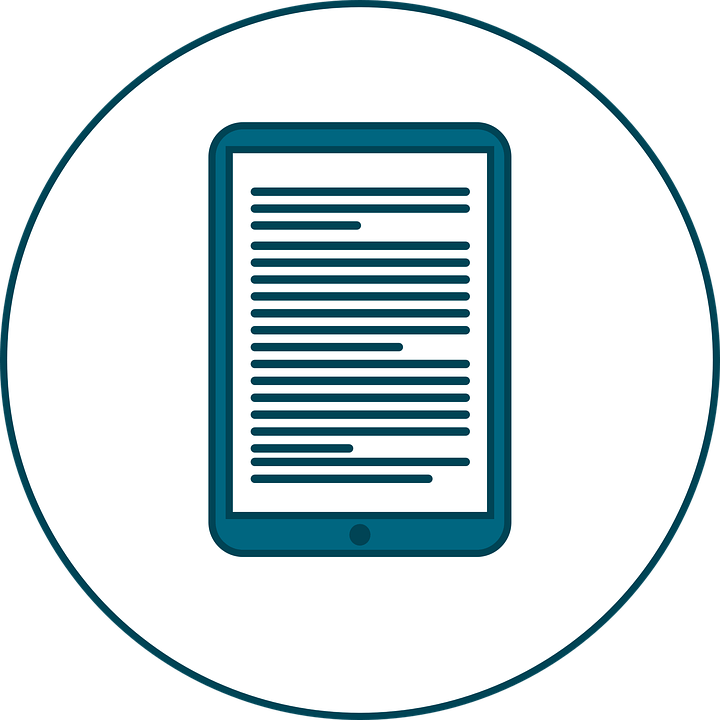 In addition, most books have a digital format to access. You aren't going to miss out on any of the new releases and even most classics.
With the shifting market over the last several years, most books release on e-readers. Do not worry about losing your favorite new titles.
The options are endless and in some cases, you may find some new reads that aren't available in traditional format.
How Do You Choose an E-Reader?
Now that you are considering an e-reader, it is time to decide which type you want. Several major brands release a version. If you are new to the market, then two names are going to stand out the most: Kindle and Nook. Amazon's Kindle is the more popular choice, but Nook runs a close second and for good reason.
Do not think about the brand first. Before you dive into what each offers, you should consider what your preferences are. Think about physical features first, then add-ons.Your first concern is probably eyestrain. When it comes to moving to reading on an electronic device, many people cite fears about eyestrain. We all know that staring at a computer screen or mobile phone for extended periods can be difficult on the eyes.
Therefore, it makes sense to worry about an e-reader having the same problem. This is where e-paper comes in. Any e-reader that utilizes e-paper is going to feel just like reading the pages of a book. In addition, if you read out in the sun, there will not be any glare on the screen.
Also, think about weight. If you travel frequently, you likely want a lighter reader. These devices can vary between 6 ounces and 16 ounces. It is important to consider how much you want to carry around.Another consideration that you may not have thought of is what you plan to read. If you predominately read novels, then you may not want anything more than black and white e-paper and e-ink.
Most of the reading you consume isn't going to have any use for color. However, if you're a comic or magazine reader, then you're going to want to look for something with a more colorful option. Certain colorful e-readers, such as the Nook Color, allow you to read on LCD screens.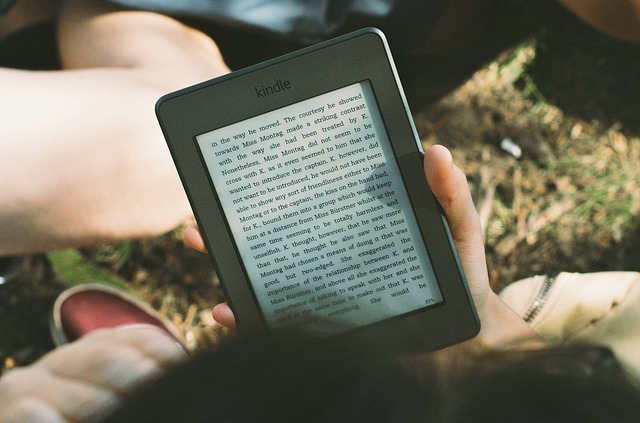 Kindle E-reader (Previous Generation - 8th) - Black, 6" Display,...
All-new design is thinner and lighter, and now available in your choice of black or white.
With built-in Audible, access the world's largest library of audiobooks. Easily switch between reading and listening...
Easy on your eyes—touchscreen display reads like real paper.
Tablets vs. E-Readers
You can download most e-books onto tablets. Kindle and Nook tablets in particular are designed to serve as e-readers. Tablets aren't solely for reading, however. They are useful devices for a number of different purposes.
You can surf the web, play games, watch movies and download any number of useful apps.If you're interested in tablets, then both Nook and Kindle have released great tablets that get the job done.
Of course, if you're interested in predominately reading novels or magazines on your e-reader, then this might not be the best route.
Sure, you get a number of different options to play around with, but there are cons to standard tablets that put off readers.First, there is the eyestrain problem that we discussed earlier.
While e-ink and e-paper read the same as a regular book, tablet screens do not. Some users complain of eyestrain after prolonged use. In addition, the tablet screens tend to have glare if you read them in the sun.
This is the same for most electronic devices so it's not surprising, but if you plan to do your reading outdoors, it may turn into an inconvenience.The other important consideration is battery life.
Tablets have a shorter battery life than e-readers. Whereas an e-reader could last you for weeks up to months, tablets tend to only work for a few hours when not actively charging. This can be difficult if you are traveling or spending time outdoors.
E-readers are easy to take camping or on an outing where outlets might not be readily available. Tablets, on the other hand, have to charge regularly.
Nook vs Kindle
While Kindle is the more popular option, this doesn't necessarily mean that it's the best option. At the end of the day, Kindle and Nook are very similar.
You're going to see subtle variations between the two and for some buyers this might make all of the difference.
We'll go over some of these Kindle versus Nook differences and to help you decide which is best for you.
How Much Reading Material Is Available?
On both Kindles and Nooks, you can access their stores for millions of books. While most models are Wi-Fi capable, the Kindle does offer you a 3G connection for an added cost.
If you download books regularly when on the go, this could be worth the price. For most readers, however, it isn't a necessary option.Without going into the numbers right away, Nook has access to the Barnes & Noble e-book store, whereas Kindle has access to Amazon's.
Both of these companies offer a wide variety of popular books and authors. When it comes to the best-selling books and common authors, you are going to find a lot of both for either e-reader. When it comes to popular reading material, the brands tend to be about even.However, the difference comes in self-published authors and small publishers. Amazon caters more to these kinds of authors and publishers. It is easier for self-published authors to get their books on the market through Amazon.
So, if you are interested in that type of material, then Amazon has more of such reading available. In general, Nook has about 4 million titles whereas Kindle has about 5 million.
What Formats Are Available?
If you're new to e-books, you may not be as familiar with the kind of formats that e-books come in. Not all e-readers can read the same formats. However, many can do several of them.
There are also converters available so that you can read books on any reader. When it comes to Nook and Kindle, here are the different formats that can be read on the device
If you're new to e-books, you may not be as familiar with the kind of formats that e-books come in. Not all e-readers can read the same formats. However, many can do several of them.
There are also converters available so that you can read books on any reader. When it comes to Nook and Kindle, here are the different formats that can be read on the device.
Kindle

Nook

Kindle format 8
Kindle
TXT
PDF
Unprotected MOBI
HTML
PRC
DOCX
JPEG
GIF
PNG
BMP

EPUB
PDF
ADOBE DRM EPUB
JPG
GIF
PNG
BMP
When it comes to buying books directly from the associated bookstore, it doesn't matter which formats your e-reader can access.
If you download a book from the brand's store, you know that it will work. However, if you plan to upload books from another source, this may be a consideration for you.
What Are the Cost Differences?
Most people make their decision based on the price. In some cases, it may be a matter of which device offers the most for less.
Some models offer more features than others. It is important to look up each individual model before you make your decision.
Between Nook and Kindle, Kindle has the most options and the wider price range. Nook has two models, the basic version and the Glowlight Plus.
Kindle, on the other hand, offers multiple options. But when it comes to making a choice, keep in mind that the cheapest Kindle also comes with ads and no backlight.
Given these points, the lower-priced Nook may offer you a better deal. However, if you do not need any extra features, the Kindle Basic might be fine. Of course, if you want to spend more on more features, then the highest-priced Kindles offer more
Which Is the Right Choice?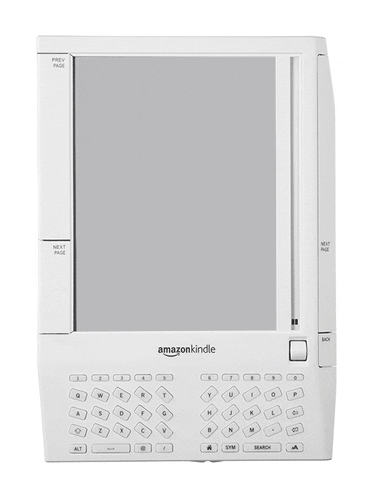 You can determine the best e-reader for you largely by what you are going to ask it to do. If you want to be able to take your e-reader into the bath or swimming pool, then you are going to want the Glowlight Plus, because it is the only waterproof option.
However, if you want access to a larger selection of smaller authors, then the Kindle is going to be what you prefer. Each model boasts different options. Some are subtle whereas others may be the deciding factor.
When it comes down to it, neither is particularly better than the other is. It all comes down to preference. Remember to look at specific model reviews and qualities before you make your choice.
You may discover a feature that you want and had not considered prior. Once you know how you want to spend your time reading, the decision will become a lot easier.
Last update on 2020-08-20 at 15:37 / Affiliate links / Images from Amazon Product Advertising API