SAN FRANCISCO, CALIFORNIA – 2K Sports, the NBA game series developer, has revealed an alternate cover for NBA 2K18. The said cover features Kyrie Irving in a Boston Celtics Jersey. The alternate cover showcases Irving in a different pose than his lay-up in the original cover.
The NBA 2K18 with an alternate cover will be available in the future, and it will not be simultaneously released with the game's launch. 2K Sports did not confirm the exact date of its release yet.
The cover change did not come as a surprise for NBA fans. Kyrie Irving has stirred all possible intent to be traded months ago. Now, it seems that the NBA star will move forward to his new team, hence the game's newest alternate cover.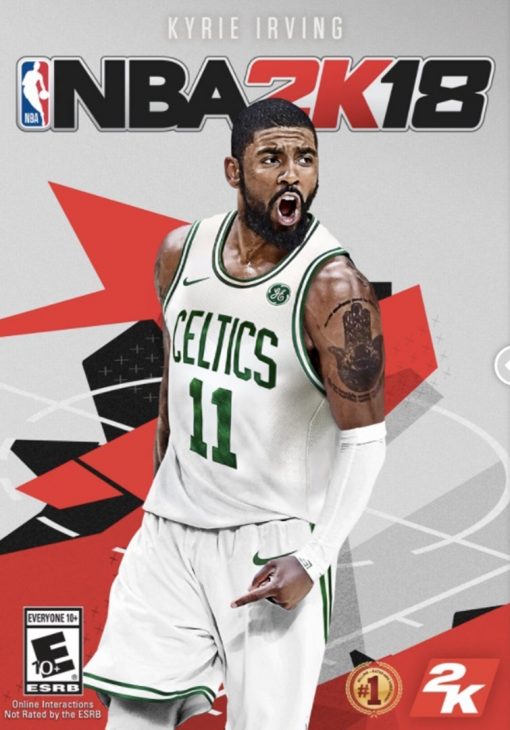 2K Sports might not have anticipated such a change in the cover, yet the developer felt the urge to have something produced to reflect Irving's new team. A lot of fans are looking forward to NBA 2K18, and it is expected to have a reception just like the previous games in the series.
The NBA 2K18 prelude promo will be available this Friday, September 8, to let the eager fans get a feel for the game's MyCareer mode. This game mode includes Neighborhood as a new social place in the basketball game. Players can make their in-game avatars walk around freely in the neighborhood, get a tattoo, or even have a haircut.
Avid fans of the game franchise won't have to wait long because 2K Sports has revealed the NBA 2K18 launch date. The official release of the game is on Tuesday, September 19. The game is compatible with the PlayStation 4 (PS4), PlayStation 3 (PS3), Nintendo Switch, Xbox One, and Xbox 360.
In addition, Canada will have a different version of the game. This special version of 2K18 will include the Toronto Raptor's very own DeMar DeRozan on the game's cover. Another special edition of the said game will feature the legendary Shaquille O'Neal.