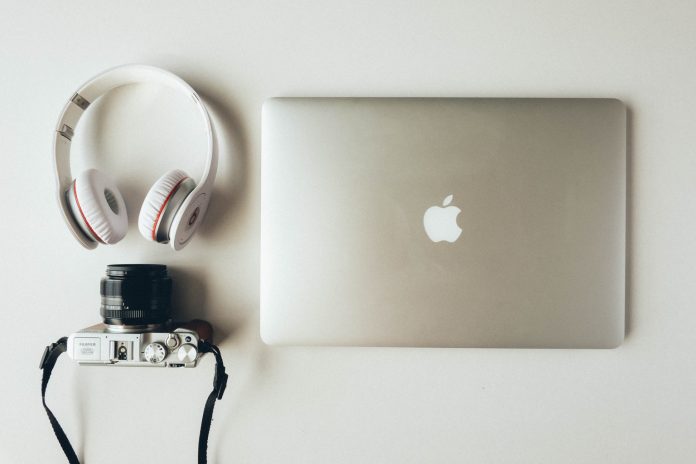 Blogging is now a lucrative profession. It is one of the fastest ways of creating wealth. Blogging needs an investment. Thus, to make the best out of it, you need to equip yourself with essential blogging gadgets.  Many years ago, when blogging came onboard, many people did not take it seriously.
Today, it is now a business; people leave their jobs to create a niche in blogging. Many current bloggers who started blogging as a part-time job have all left their jobs to focus exclusively on blogging. Now, many of them are earning millions of money monthly from blogging.  To stay ahead of others in the blogging world, you need to be equipped with the right blogging tools.
All bloggers are taking huge advantage offered by the latest technology. To increase your productivity in the blogging world, below are cool gadgets that are essential for power blogging:
6
Internet, router, and Datacard (for vloggers)
Well, it is impossible to do blogging without the internet. If you are deeply engaged with blogging, you will notice that there may be times you will experience a bad internet day, and it could be frustrating to do blogging that day.
However, having a good internet router could help. A data card will also help you to get quality internet access if you are in no Wi-Fi zones. If you are traveling around, ensure you carry a high- speed data card along with your netbook or laptop. It is necessary you get a data card, even if your mobile device has an internet plan.
5
Camera: DSLR, Handycam or wearable
If a blogger is attending a function, he/ she should go with a high-quality digital camera, so that they can make out the best of the events. Having a DSLR, wearable or Handycam would be highly useful if you are into video blogging. Many bloggers have confirmed that the handy cam creates a huge difference in their blogging career. Professional bloggers are encouraged to buy not just an ordinary camera, but movie camera. With a handy cam, you can be taking pictures of yourself or your assistant and be sharing them on your blog, instead of sourcing for images from the internet.
4
Headphones with
 microphone
A lot of bloggers love to write quality blog posts even while listening to soothing music. If you are among this group of guys, then ensure you get a high-quality headphone. The beauty of listening to music is that it can inspire you to more action while writing your blog posts; it can be a great tool that will help you in getting your work done faster than you think.
Professional bloggers are always very busy, they spend quality time either in their office or in their homes (a good number of them work from home). As a blogger, you need a good communication device that will enable you to communicate with your readers and clients on the go.
Having a smartphone with high internet access will create a huge difference. For socializing and branding, it is necessary you install Smartphone applications like Pinterest, Foursquare, Google+, Facebook, Twitter and lots more. For maximum productivity, you can use latest Android smartphones or iPhones.
A tablet is something you can use while taking a break from your laptop; it is a wonderful device that comes handy. You can use a tablet to write and approve comments and do a little of social sharing. Social sharing is good; it brings lots of traffic to your blog.
2
Pocket fit accessories for vloggers
As a professional vlogger, you need the following pocket fit accessories; compact tripod, mobile lens, travel adapters, power banks and storage devices. All these will help you to write and record your day to day activities or life adventures. Let's discuss them briefly:
You need high digital cameras to shoot spontaneous events. Recent research shows that these are the best pocket camera phones: iPhone 7 plus, Samsung Galaxy S7, Google pixel, etc. As a professional vlogger, you need the highly updated camera with good battery life, versatility, and memory capacity.
In your blogging expedition, you need a good and small microphone. Meeting amazing people on your way could be a huge opportunity to chat with them, and get quality contents that can be shared on your videos, with their consent of course. Hanging out on a beach or chatting with your friends in your office or at home could require a compact microphone quality.
A compact tripod will help you to shoot cinematic scenes. For travelers, it is necessary you take into consideration the size, weight, and functionality of the tripod to buy.
Having a good laptop with multi-functionality will help your blogging career. A good laptop has features like great battery life, friendly interface, great software for editing, and quick performance lighting.
Memory storage is very useful for vloggers; it helps them to record awesome contents for hours. Now that you know cool gadgets that will improve your blogging career, start to explore your world through devices and lenses, write and share interesting stories with your community.
1
Editing software; yes you need it
Below are free editing software that can help to make your blog to have an appealing look and style; these tools are highly efficient for color corrections, resizing, basic image editing, cropping and fixing. They are Pixlr, Picmonkey, Befunky, Pic Full, Fotoflexer, Gimp and so on.
Was this article helpful? Kindly share your thoughts in the comment box below!