MANHATTAN, NEW YORK CITY – Microsoft has partnered with one of the hottest EDM duos of today, The Chainsmokers, to release a custom Xbox One S console that can turn sounds to any 'dynamic light show.'
Thanks to 60 miniature pixels, Microsoft was able to illuminate an innovative multi-layered acrylic display. It is operated by a USB-sized microprocessor that the tech giant also built for the console. The tool can transform the Xbox to a multicolored strobe light that will give an impressive light show set to The Chainsmokers catchy songs.
In light of the Xbox One S release, Microsoft is planning to conduct a giveaway for one lucky fan. The winner will receive the Xbox One S The Chainsmokers edition console. Fans can join by simply following the DJ duo on Twitter and following the tweeted mechanics. The giveaway promotions will run starting today, September 12 (Tuesday), to September 17, 2017 (Sunday).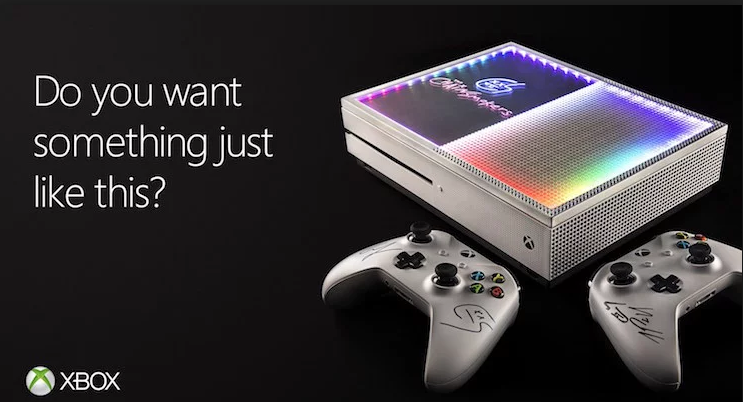 Limited edition consoles and other gadgets are not new in the market. Microsoft, on the other hand, intends to continue Xbox One S console partnerships with top celebrities and personalities from television, sports, art, fashion, music, and Hollywood to promote the console.
The Xbox One S console tying-up with an artist is not something new to the market. This could even lead to a better innovation and version of Microsoft's device, which is rising in popularity. Moreover, a lot of The Chainsmokers fans will definitely be looking forward to winning such limited-edition console.
Microsoft aims to offer consoles like the Xbox One S based on the preference and current trend of the market to spark further interest. The device is assembled with great tools to service purchases, fans, and other potential users.
The Chainsmokers Xbox One S console is set to offer the market an edgier approach to their songs through the power of illumination. Thus, it brings an EDM bar or night club experience to any of its users.