Often criticized for its repetitive publishing, to make as much income as possible, style the fans will defend their beloved Madden series 'till the end. Although other companies attempt to compete, most football games fail in comparison to Madden 09. This years version has upgraded its features with an all new ability to import created plays from NFL Head Coach, have instant rewinds in-game, online leagues and an adaptive difficulty system!
Instant Rewinds – a great help for beginners.
This year's Madden 09 is equipped with the ability to instantly rewind a play gone horribly wrong. Hitting the rewind button shortly after the play has completed, enables the player to travel back through time to the moment before the hike. A great feature for those who need a mulligan on a play or two during an intense game.
Online Leagues – Can you say Superbowl Champion?

Fans demanded it, and EA Sports answered. A long awaited aspect that could revolutionize the virtual gaming world of football has been created. Online leagues. This amazing feature gave you the ability to compete against thirty-one online comrades in an intense battle for the title of Superbowl Champ. Who would ask for more?
Adaptive difficulty system
Beginner, a rookie, all pro, all madden. Common difficulty settings for any Madden fan, or football game enthusiast in general. Yet, it has been taken a step further. Custom skill levels have enhanced the way Madden players recognize their personal skill and work on key areas at which they lack.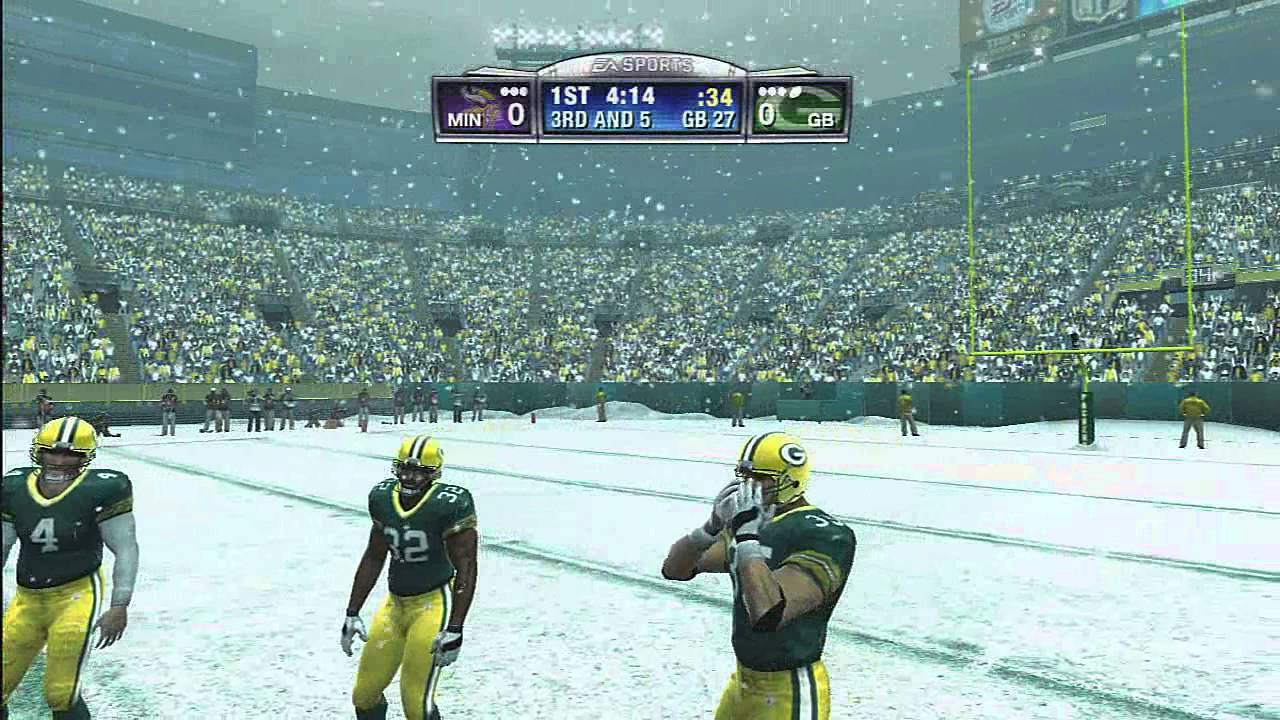 The Virtual Training Center will allow you to compete in a test composed of four areas, pass offense, rush offense, pass defense, and rush defense. Depending on how you perform in said areas, you will be given a rating which in total will make up an official Madden IQ score, A.K.A. custom skill level. This system has been long awaited, and now delivered.
The Verdict
Although no game is perfect, Madden 09 does have some flaws at which can be frustrating if not taken care of by the next installment in the series. Such as random disconnections of players on Xbox Live, as well as no auto-save feature in the offline portion of the game.
Some minor tweaks and this game may be the ultimate console football experience. All in all I rate this game 4 out of 5 stars, and strongly recommend any football and/or Madden fan to pick up a copy today.