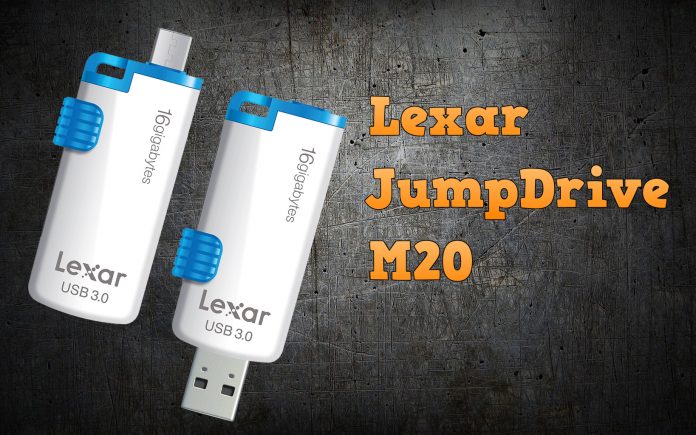 The Lexar JumpDrive M20 is an attempt to make a mobile flash drive that has two connectors, and you could use it with both – PC, Mac and your smartphone. It's similar to devices like PhotoFast i-FlashDrive Max and Photofast MemoriesCable, but it's made for Android devices, not IOS. The JumpDrive M20 is fairly fast and can be used with ASTRO File Manager app that can be downloaded through Google Play.
Thanks to this drive you can manage data from your Android device, and let's face it if you buy a drive like this – with two connectors, your planning to use it with your phone or tablet. If you are not, there are other great deals on the market like Sandisk Extreme cz80 that's great for everything.
Related: Best Flash Drives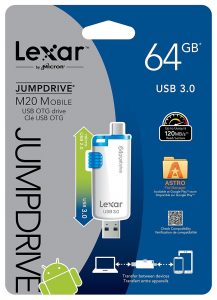 Performance and technical specifications
The Lexar JumpDrive M20 offers very decent performance when compared with other flash drives of the same type. We did some testing with a PC running Windows 10 that has the following specifications:
CPU – Intel i5-6500
RAM – 8GB
SSD – ADATA SU800 512GB
We tested this drive by transferring many different size files starting from 1GB to 10GB and did some benchmark testing. In the result, we got an average read speed of 153 MB/s and write speed of 41 MB/s. These results are way higher than dual connector USB flash drives that are made for IOS devices like PhotoFast i-FlashDrive Max. Lexar has done a good work making this flash drive perform well in this class of thumb drives.
Lexar JumpDrive M20 specifications:
Available capacities – 16GB, 32GB, 64GB
Interface – USB 3.0 that's backward compatible with USB 2.0, micro USB connector
Warranty – 3 years
Weight -0.75 ounces
Should you buy Lexar JumpDrive?
If you are looking for a flash drive from which you could manage your files on Android device, then JumpDrive M20 is a great device to buy. It's fast and cheap. The only downside is it's hard plastic, cheap build. If you plan to use this thumb drive mainly with your PC or Mac, then you probably should look for a different drive. In this case, micro-USB connector becomes pointless.
PROS
Very affordable
Decent Performance
CONS
Hard plastic build
Thumb slider feels flimsy
Design
The Lexar JumpDrive M20 is made from hard plastic that has a glossy finish. It doesn't feel very durable. If you accidentally step on it, it would most likely break. Despite that, it comes in once color variation – white with blue accents. On the housing, you can see lettering of "Lexar" and capacity.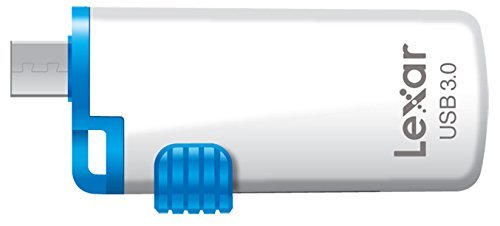 This drive has a capless design, which is only a plus. However, the thumb slide mechanism it features is not up to level. It feels rather flimsy and brittle. To retract USB connector you want, all you have to do is slide it up or down. If it's in the middle position, both USB connectors – USB 3.0 and micro-USB will be folded. Note: you can't have or use both USB connectors at the same time.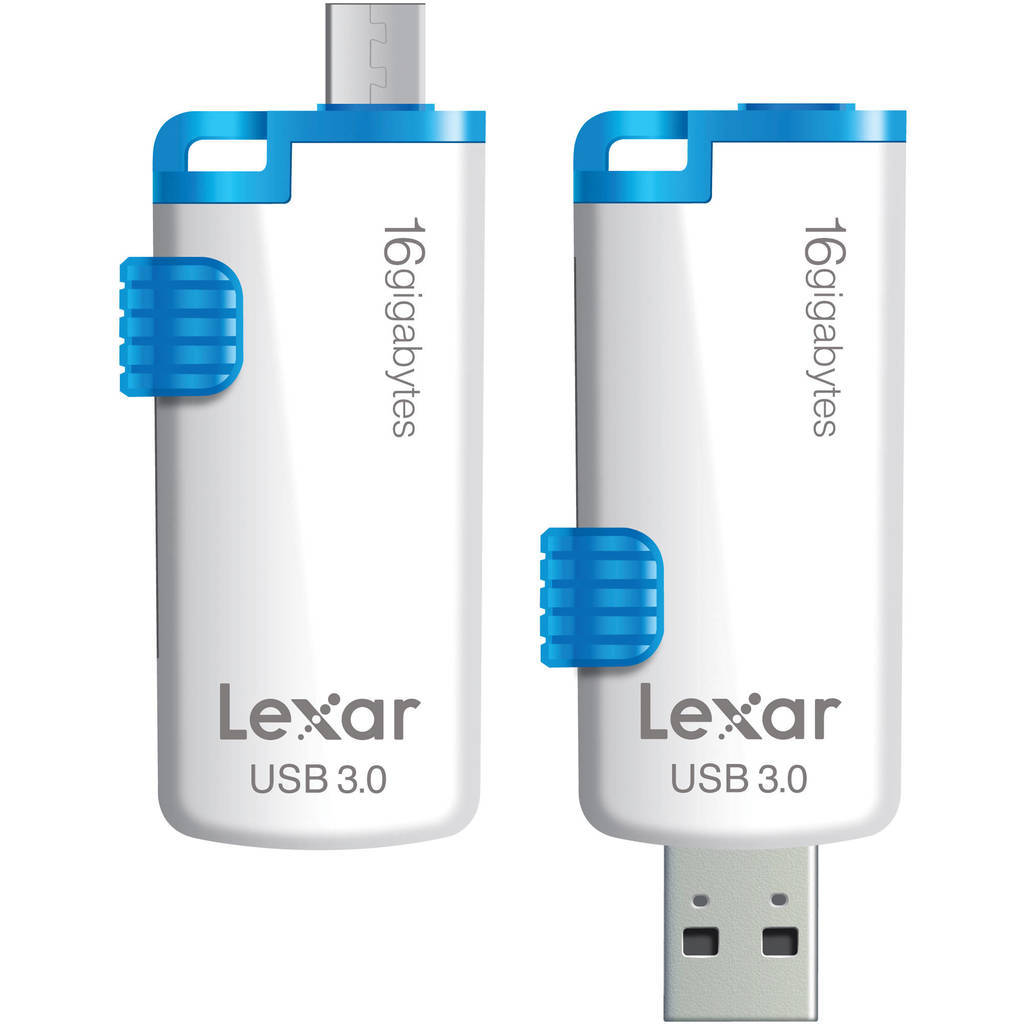 Verdict
Overall we liked the JumpDrive M20. Yes, It may not be perfect, it's made from cheap plastic, and thumb slider feels flimsy, but that's just this drives appearance. The truth is – most USB flash drives with dual connectors will feature hard plastic. Despite that, we liked the performance. It was faster than on most similar thumb drives.
If you do have to manage files from your Android device, want to listen to music while not connected to the internet, take some photos and store them directly on your flash drive, then this is a great drive. The best thing is that JumpDrive M20 is very affordable, you can get 64GB version under 25$!