With tons of gadgets and smart devices to manage, it may become frustrating to manage tons of adapters, cables, and other trinkets that keep your digital devices interconnected. This is why multi-functional devices are very valuable, as they help us save space and have less clutter.
This is what makes the Lexar JumpDrive C20c USB flash drive so special – it combines a USB drive, a USB-C adapter for that drive, and a charging cable into one small and simple device.
Specs
PROS
Has an dded USB-C connector and charging cable
High read speeds (~130-140MB/s)
Lexar quality
CONS
The extra features makes the drive pretty expensive, relatively to regular drives
Low write speeds
Breakdown of Features
JumpDrive C20c from Lexar is available in three capacities – 32GB, 64GB, and 128GB, which is a decent range of options for most flash drive users. Lexar promises 150MB/s read and 60MB/s write speeds for the 128GB and 64GB versions, while the 32GB model is promised to work at 130MB/s read and 25MB/s write. JumpDrive C20c uses the USB 3.0 (USB 3.1 Gen 1) interface, which is backwards compatible with USB 2.0 (2.0 will bottleneck the drive a lot). The bandwidth of USB 3.0 is 5Gbps, but this drive is far from reaching such speeds. JumpDrive C20c comes with a 3-year warranty, but unfortunately, has nothing to offer in terms of software.
Now that we've covered the basics, it's time to address the eye-catching elephant in the room. Lexar JumpDrive C20c combines a regular USB flash drive with a USB-C adapter and a charging cable. This means that you can use the regular USB-A connector to plug it into any computer, while also being able to connect to any device with a USB-C port, like the latest MacBooks or some newer smartphones. USB-C is the newest addition to the USB port family and is the first reversible one, meaning you can plug it in straight or upside-down and it'll still work. The small port/plug size also allows this interface to be installed on both PCs and laptops, as well as smartphones and tablets, making them much more compatible.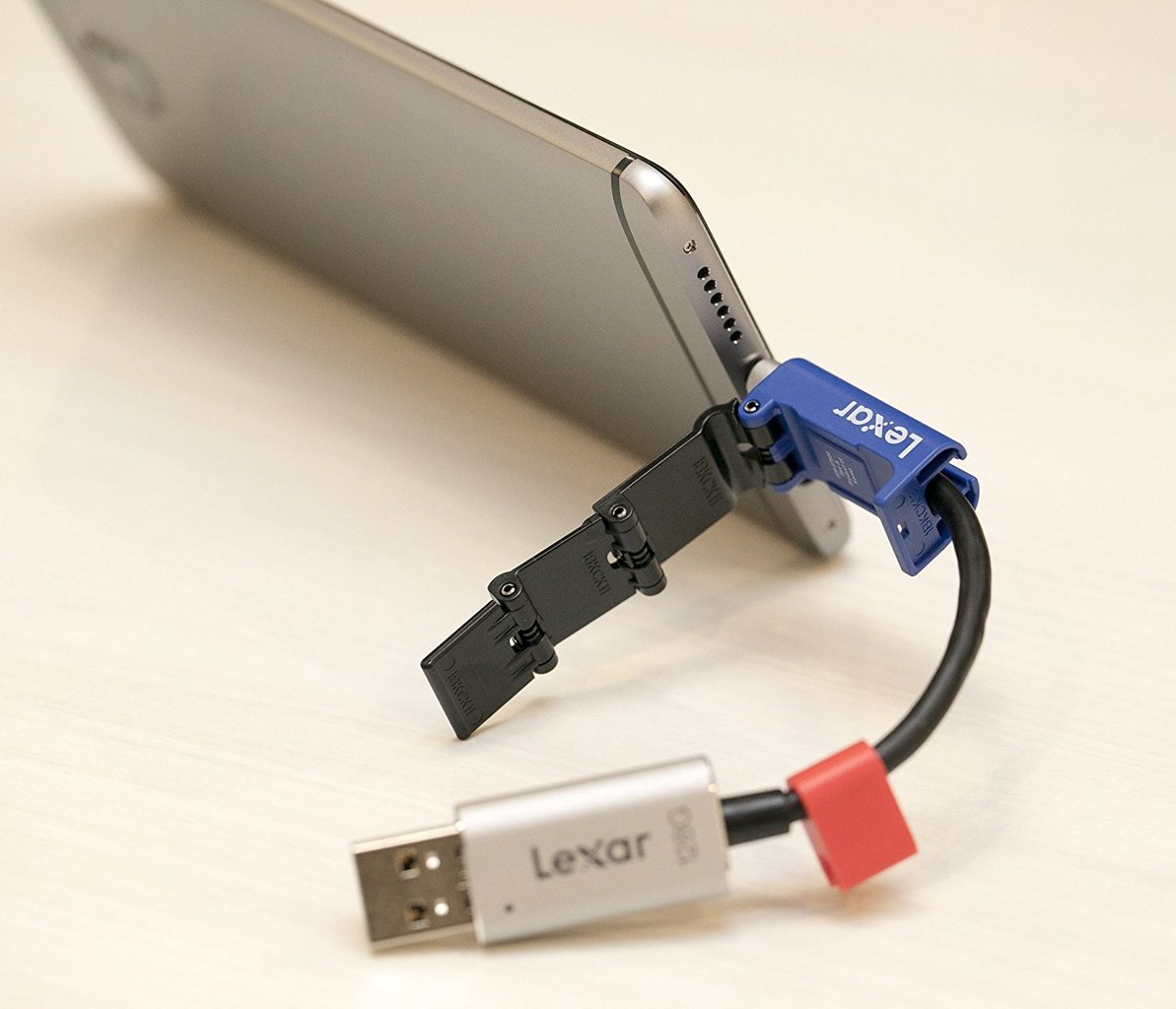 This device can also be used as a charging cable, even though the cable itself is pretty short (around a couple inches long). For some users, a super-short cable might be even more useful than a long one, making this another great addition to an already decent flash drive. However, you can't use the cable for direct data transfer, as the data connection pins of the drive are assigned to the drive itself. You can also purchase a model that includes a kickstand. This kickstand will attach to the USB-C plug in order to keep your USB-C phone tilted upwards when the drive is plugged in, which makes it easier to watch videos, browse galleries etc. The kickstand will add a couple dollars to the price of the JumpDrive, which already costs quite a bit more than other drives at 40-60 cents per GB (regular flash drives usually go for around 25-30 cents/GB).
User Experience
Almost all users find this product to be of high quality and have been very pleased with how handy it is and how well it performs in terms of transfer speeds. The main issue in negative reviews is very long charging times when using the JumpDrive as a charging cable. This most likely means that more expense went into the drive itself, while the cable has thinner, cheaper wires for charging. Most users found the kickstand to be somewhat useless, as some reported it to be flimsy and unstable, while others had an understandable fear of damaging the USB-C plug by having their entire phone rest on it for long periods of time. It's an interesting idea, but it doesn't exactly work well in real life.
As for real-life performance, the drive falls behind the promised 150MB/s read speeds since most benchmarks land in the ballpark of 125-140MB/s sequential read. This, however, still makes the JumpDrive C20c much faster than most other USB flash drives on the market. Although this drive's promised speeds aren't too great to begin with, most benchmarks actually delivered speeds above the promised 60MB/s – 65-100MB/s sequential write speeds were achieved in most benchmarks. Random 4k read/write speeds are on average 3-5MB/s read and around 0.8MB/s write, which translates to roughly 800-1200 and 200 IOPS, respectively.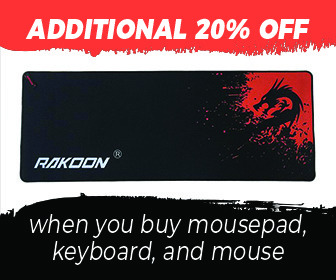 Verdict
Multifunctional devices are often times jacks of all trades and fall behind other products in every field they try to cover. Lexar JumpDrive C20c, however, is a quality USB flash drive that delivers decent performance and capacity in a handy hardware package. The added USB-C connector makes the drive compatible with the latest devices that feature this handy connection. And although it's not the best, having an integrating charging capability might come in handy when you want to travel as light as possible.
Overall, as with most other Lexar products, the JumpDrive C20c is well-crafted and very handy, even without the extra connector and cable. We would recommend this product if you need a handy USB flash storage solution for your USB-C devices and are ready to pay for such a device.