How To Use Google Text to Speech
You might be wondering exactly how to use Google Text to Speech. Maybe you weren't even aware that the functionality existed in the first place, but there are several advantages to using text-to-speech. Before explaining how the functionality works, we need to talk about exactly what it does.
What is text-to-speech?
Text-to-speech (also known as TTS) is a function of technology on your computer, tablet or phone. This technology is considered "assistive technology" because it helps people who might have problems reading from a screen or processing text access information they wouldn't otherwise be able to have access to.
Text-to-speech is an extremely valuable tool even if a person doesn't need assistive technology. It can help with proofreading, correcting essays and even writing.
How does it work?
Facebook
Pinterest
Twitter
Gmail
Once you access the software, there are a lot of ways in which you can adjust your TTS experience. You can change the voice and accent if you want to find something more familiar, and you can also change how fast the voice reads your words aloud so that you can easily keep up with it. However, you don't always have that many options when it comes to voices and they can vary depending on your device.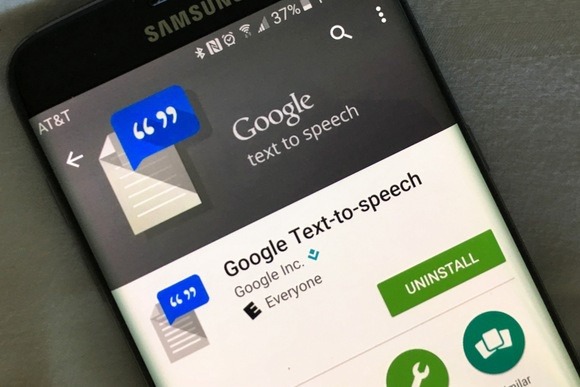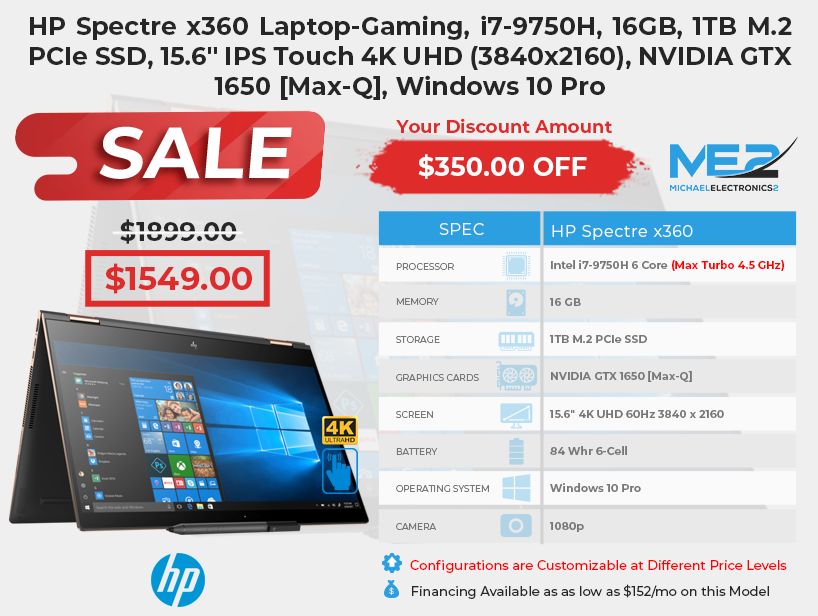 Text-to-speech can benefit children who are learning to read and people with learning disabilities. Children who are learning to read benefit because it helps them with word recognition and comprehension, along with their ability to remember and recall sounds while reading. It also helps children with fatigue and with recognizing errors in their own reading and pronunciation.
How do I specify talk-to-speech settings for my device?
Facebook
Pinterest
Twitter
Gmail
Each device has a different text-to-speech app or functionality, but almost every single device has the option. If your device doesn't have it, you should be able to download an app for it. Whether you're using your laptop, your desktop, a phone or a tablet, text-to-speech should have been programmed in your device to make your life easier.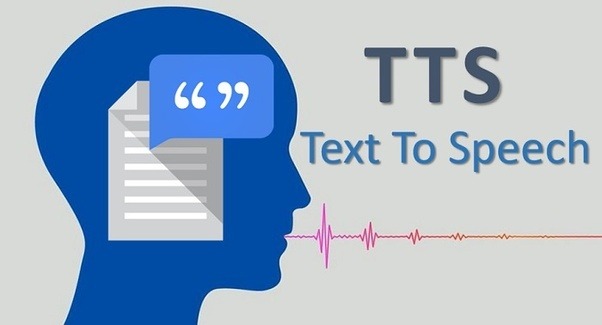 From there, you can choose what your preferred language is, along with the reader's speech rate and even the pitch. If you're not sure if you are happy with the options, you can always press "Play" to hear what the voice will sound like when it's reading your text aloud.
Keep in mind that if you select a voice in a language different from the one your system is already in, it won't change to that language. In fact, if you choose Spanish, it will just read the English text with a Spanish accent. It might translate a few words and some numbers, but it will be a confused program and you will be confused too.
When you choose a language, Google will download a language pack. You can choose different language packs this way, but don't forget to delete the ones you don't use, as they might be taking up more space than you realize.
Facebook
Pinterest
Twitter
Gmail
Since we are specifically talking about Google, this is how you can access this function this on an Android device. Other devices may have different steps. The first thing you need to do is go into your Settings app. If you can't find it by name, the icon is usually a small circular cog.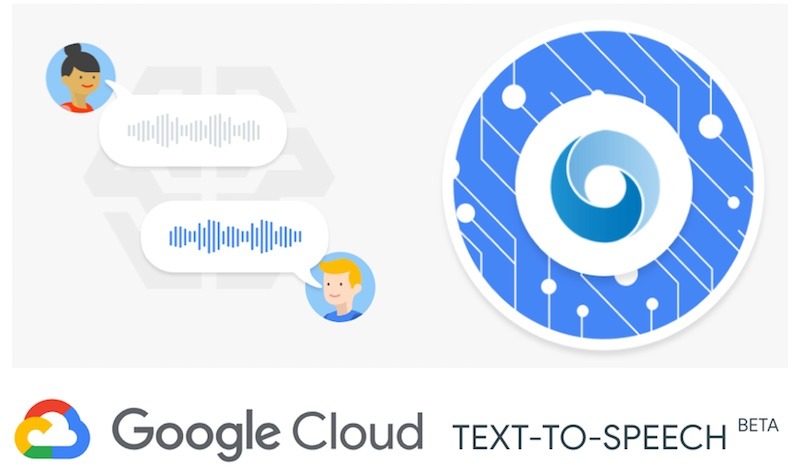 Once you have found a voice you like, you can change how fast speech is read out by changing the Speech rate. All that does is change how fast the speech is spoken; it doesn't change the pitch or how the voice sounds in any other way. If you set the voice to go very quickly, it might clip, so keep that in mind.
The options available are Very slow, Slow, Normal, Fast, Faster, Very fast and Fastest. You should choose the option that suits you best. Very slow can be almost unbearably slow, but it is very useful if you are learning a new language or you are attempting to come to grips with an unfamiliar device.
You can listen to an example right from the settings before you decide how fast you want your TTS voice to go. Unfortunately, there is no easy way to change the pitch of the TTS voice in a Google device. It can be changed, but unfortunately you need some programming know-how to be able to do that.
If you can't find any voices that you like then you might want to find a third-party app to take over your text-to-speech needs. A lot of it is preference and what makes the most sense to you.
Can I get Google Text to Speech to work on Google Chrome?
Facebook
Pinterest
Twitter
Gmail
Once you have clicked on it, you have to select the accessibility option. Find the text-to-speech output option.You can also change the gender of each language's speaker — provided, of course, that Google has that option. Some language packs only come with one gendered voice, so keep that in mind if you want to download a particular option.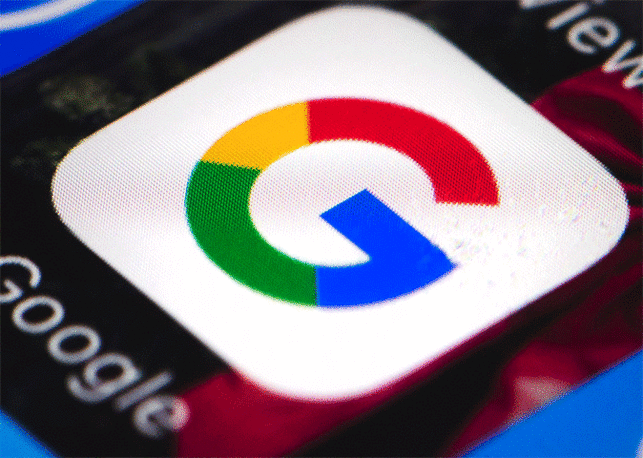 You can do that by clicking on the language you want to download. Once you have clicked on it, all genders the voice is available in will show up. There may not be as many options as you want, but there is a fairly decent selection and you're likely to encounter something you like.Yes, but you're likely going to need a third-party app. If you have a Windows computer, then most text-to-speech functionality is going to come from the built-in text-to-speech on Windows. However, if you need something to be read aloud from Google Chrome or you are just not a fan of the Windows voice, there are ways to get Google text-to-speech working for your browser.
Chrome Speak might be your best bet. A completely free app, it can read any text you have highlighted to you. It does use the native voice to your system — so if you have Windows TTS, for instance, it won't change the usual voice you hear when it reads your information — but it has added functionality, since you can select a few sentences and then stop it altogether right from your browser.
Here are the steps you need to take to get Chrome Speak to work. After you install it, it should appear on the top right corner of your browser, right next to your URL bar. Make sure that it is enabled before you start using it.
After that, all you have to do is right-click on a bit of text and look for the "Chrome Speak" option. It should have an arrow next to it with two options: "Read the selected text" and "Stop reading." These are pretty self-explanatory and especially useful if you're reading something hard to parse, like an academic essay.
There are many other things you can do with this Chrome extension. While it does use the system voice by default, you can change the voice by going to Chrome Speak's options. You can control the pitch, rate and volume of your voice of choice. You can also change the languages it supports, which is very handy if you speak and work in several different languages.
If Chrome Speak does not do everything you need it to, there are many other text-to-speech extensions you can use in Google Chrome. These include but are not limited to Read Aloud, Select and Speak and TTSReaderX In-Page Text to Speech.
Facebook
Pinterest
Twitter
Gmail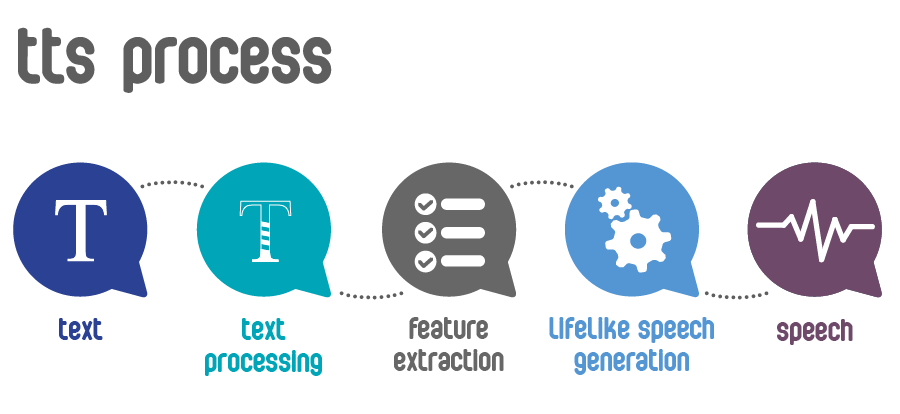 How is Google Text to Speech developing?
Google Text to Speech has been around ever since Google developed their Android system. There have been some notable milestones in its development. Ever since 2014, Google has supported "High Quality Voices." These are voices that don't sound as computer generated and that have better intonation, which makes listening to them a lot easier. The standard voices kept getting better and better and now the voice quality is better than it has ever been before.
Additionally, Google Text to Speech supports a huge variety of languages. These include Czech, English (United States and United Kingdom variants), Bengali (India and Bangladesh), Cantonese, Danish, Dutch, French, German, Hindi, Greek, Russian, Indonesian, Italian, Japanese, Korean, Mandarin, Nepali, Norwegian, Finnish, Estonian, Romanian, Hungarian, Slovak, Spanish (Spain and United States), Tamil, Thai, Turkish, Italian, German and Vietnamese. In 2013, Google announced that its text-to-speech
Android application would never support Arabic.
Google keeps adding different languages and extended functionality to its text-to-speech program. Right now it is the most powerful it has ever been, and it will keep improving.
Facebook
Pinterest
Twitter
Gmail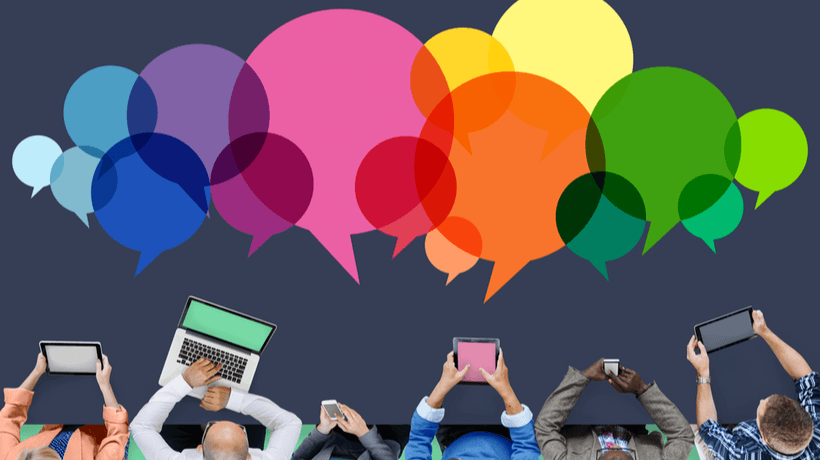 How will Google Text to Speech change in the future?
Google has made a ton of improvements to its text-to-speech program. In fact, recently Google launched an entirely new AI voice synthesizer. This new service is called Cloud Text-to-Speech. It is available to developers right now, which means that any business, app or service can use it. If you're the end user, you may also take advantage of it, depending on what devices you use — for instance, if Samsung decides to use Cloud Text-to-Speech and you buy a Samsung device, you would benefit from it.
Of course, right now nobody knows exactly which business are going to take advantage of this service, but the fact that it exists and that it's one of Google's products means it's probably going to be widespread quicker than you can imagine.
Cloud Text-to-Speech is a creation of DeepMind. That was one of Google's tech acquisitions back in 2014. DeepMind is a British artificial intelligence company that Google has already used for a lot of things, including considerably cutting down the electricity costs of their headquarters.
Facebook
Pinterest
Twitter
Gmail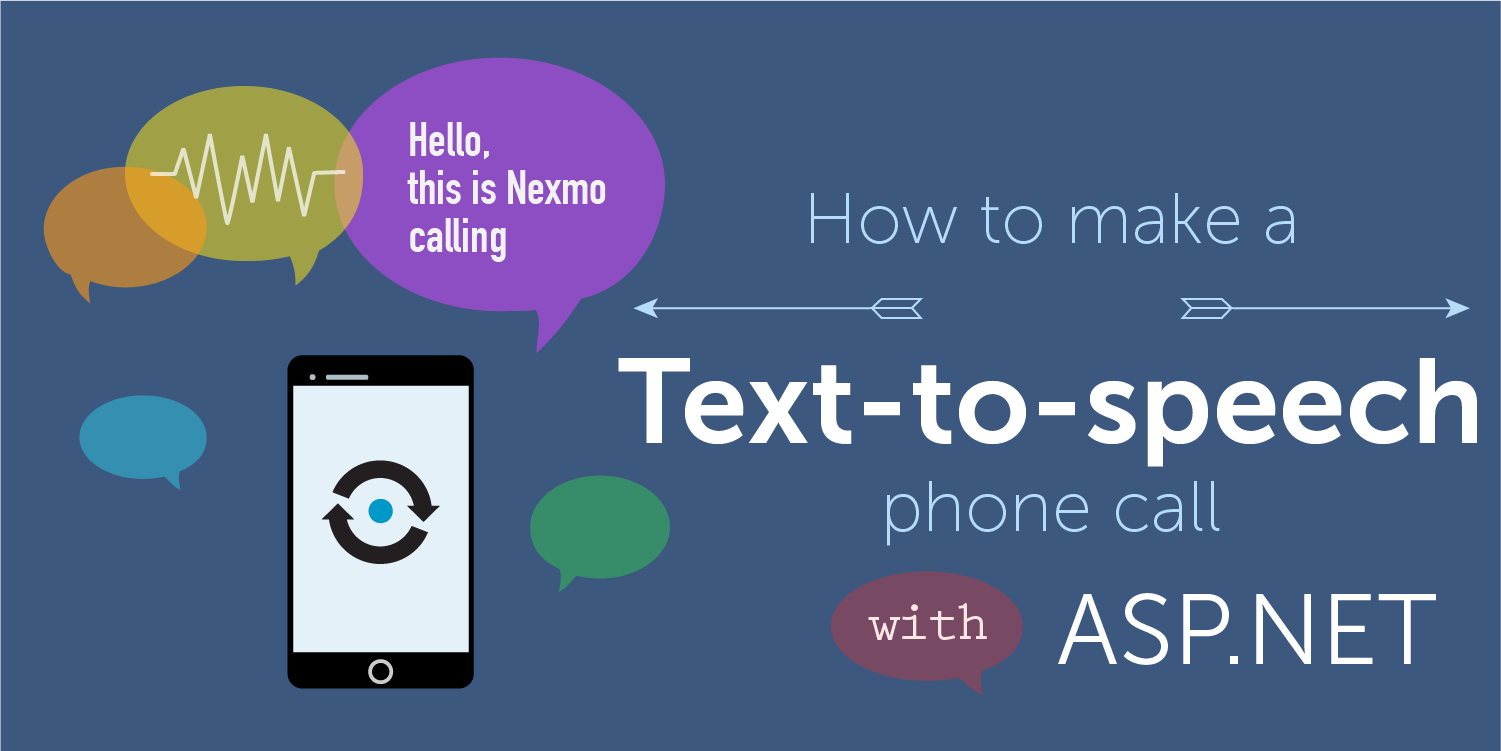 How are the newest text-to-speech products a huge leap in terms of technology?
The last few text-to-speech voices use individual syllables. When they read a word, they put these syllables together. That's how sentences are strung together too. This is one of the reasons text-to-speech voices, like Siri, can often sound so stilted.
The technology behind Cloud Text-to-Speech, which is called WaveNet, doesn't process text like that. In fact, the machine learns to generate audio from scratch. How it does this is sort of amazing. It goes through a bunch of human speech patterns in a huge database. That's how it figures out how to read things out, which makes the voice sound a lot smoother and a lot more, well, human.
Tacotron 2 was also released about a year ago. Also taking advantage of the WaveNet mode, Tacotron is much more sensitive than your standard text-to-speech program, since it understands context. For instance, with Tacotron, a text-to-speech voice would be able to pronounce "I read the book" and "I read my favorite book on Sundays" properly. It can also ignore some difficult spelling errors that would prove almost impossible for any other text-to-speech program to get around.
Tacotron is sensitive to punctuation, to the point that it can change how it enunciates different sentences depending on where commas, periods and semicolons are. It can also emphasize different words when these words are capitalized, so for instance, it would read the sentences "I like red apples" and "I like RED apples" with a different inflection. It can also change the inflection of sentences depending on whether they are questions.
Of course, that technology is not yet available to the public, but it will probably be here sooner than you expect. That means that TTS is only going to become more and more natural as the technology continues to be developed.
Even if we are not quite at that point yet, there are many ways for you to customize your text-to-speech experience. If you don't like the built-in text-to-speech app that comes with your operating system, you can always download an entirely new one and fiddle with the settings until you find a voice you love.
There are many benefits to using text to speech. Since it is a very simple application, the only thing you have to do is customize it for your own specific needs. Whether you're tired at looking at a screen, need to edit an essay or want help with your reading and pronunciation, Google Text to Speech is a very valuable tool, but it isn't the only one. As text-to-speech gets better, we are sure to see more progress in accessibility, enunciation and ease of use in this technology.