Google Docs is a Google program. You can use it right from your browser or even your phone. This is a completely free word processor that is perfect for writing, formatting and working collaboratively with other people online.
How Does Google Docs Work?
Google Docs is a very simple program to use. You can use it online in a web browser or you can download the app for your Android or Apple device.
The only thing that you need to be able to use Google Docs is a Google account. If you have a Gmail account, then you already have a Google account. If you don't, getting one is very easy and completely free. Just go to gmail.com and open an account there.
---
What Makes Google Docs Unique?
Google Docs is completely free, and it can be completely integrated with the rest of your Google services. You can decide how many people see your documents, how people can collaborate with them, whether people can edit, comment or just view your documents, and just how complex you want your document to be.
This wide range of functionality proves to be extremely useful, especially if you're working on something with a lot of different people. You can see other people edit Google Docs in real time and you can also chat and comment on each document.
Google Docs isn't limited to just collaboration; it has other functionalities, too. You can use its templates for things like flyers, reports and even resumés and class notes.
With Google Docs, you never have to worry about saving your work. It does this automatically for you in real time, backing up your changes as you go. If you want to go back to an earlier version, that's relatively easy to do too. You can use the revision history functionality to see old versions of your document, including when that version was saved and who was working on the document at the time.
How Do You Use Google Docs?
Using Google Docs is surprisingly simple. Here is how you can start using the program easily and quickly.
The first thing you need to do is go to docs.google.com. Look on the top left side for the New button, which will have a little red plus sign on it. You can also create a document by clicking here.
Clicking the plus is how you can open a new document. If you instead want to edit an MS Word document on Google Docs, you can upload the file and then click to edit in Google Docs.
Besides Word documents, here are several other file types that you can upload to Google Docs. The program supports several formats, including .odt, .rtf, .doc, .dot, .docx, .html and plain text. You just have to click on New and then File Upload. Then you can right-click the file once you have uploaded it and click on open with Google Docs, or you can double-click it and then click the same prompt on the top of the document.
Once you've done that, you are probably going to want to work on editing your documents. You can do a whole lot of things when it comes to edits.
To edit your title, all you have to do is click where it says "untitled document," write your title and then press "enter." Once you have finished changing your title, you can add or edit text by simply clicking where you want to change the text. If you make a mistake, you can press Undo or Redo, which are at the very top of the document when you're typing.
Those are the first steps you need to know to learn how to use Google Docs. It is very simple, but the application has a lot of functionality that you can make use of. For instance, you can change colors, style and paragraph indentation, depending on what you want to do with your document.
How To Change Your Document Style
Changing your document style on Google Docs is surprisingly simple. All you have to do is click on "File" and then "Page Setup."
You can do a variety of things from this menu, including zooming in, changing your headings, changing your font and your font size, adding bold, italics or underline details to your text, inserting links for your selected text or adding a comment to your document.
You can also change the way paragraphs are formatted. You have to select the lines that you want to change, then click on format. Once you have done that, look for "line spacing" and then select the line spacing option. You can change your paragraph alignment by using the alignment option at the top of the document.
The style isn't limited to the alignment and the spacing, however. You can also add lines and borders. Once you have selected the text you want to change, go into "Borders and Shading." This will bring up an entirely new menu, in which you will be able to choose the position of the border, the border width, the border dash — also known as the appearance of the border — the border color and the background color. You also are able to choose the paragraph padding.
How To Change the Font for New Documents
You may want to choose a default font for all of your new documents. To do that, just choose the text you want with the font you want to use as your default font. You can keep changing it until you find one you love.
With your text selected, go to the top and click format. Then click "Paragraph Styles," then "Normal Text" then Update 'Normal text' to "Match." Make sure that the text is still highlighted. Click on "Format" then find "Options." From there, click on "Save as my default style." Now this will be your font whenever you open a new document on Google Docs.
How To Add Lists
With Google Docs functionality, you can add lists, and you can also create lists within lists. This is especially useful if you're doing something like planning your grocery shopping for the day among other tasks.
You can start typing your list with numbers, and Google Docs will automatically create another numbered point when you press enter. You can also choose the type of list you want to use from the toolbar, and you can even choose the icons that you want your list to have from the same menu.
You can create a list inside your list by pressing Tab on your keyboard. When you want to go back to your regular list, all you have to do is press Enter twice.
How To Add a Table of Contents for Organization
Adding a table of content to Google Docs is also very easy. Google Docs will create one by using the headers you have placed throughout the document. All you have to do is click on "Insert" and then click on "Table of contents." Make sure your cursor is where you want your table of contents to be created. You can edit the table of contents by adding a header and then clicking on the refresh button.
A table of contents is different from a document outline. You can have a look at the document outline by clicking on "View" and then clicking on "Show document outline." The outline is similar to a table of contents, but it's for you to work with rather than for the reader to see. You can close that view by clicking on the X at the top of the outline window. You can simply click on each heading to go to that section in the document. That should help you edit things far more quickly than having to look for your place manually or even using the search functionality of your browser.
How To Work With Your Google Doc Offline
There are several different ways to work with people online. However, before you work online, you may want to work offline. It might seem like Google Docs can only be used when you're online, but you can actually use the program when you're offline. This is useful when you're on the go or if you otherwise aren't able to access the internet.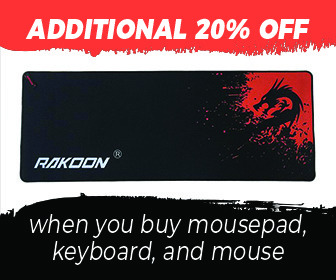 On the top of the documents menu, before you go into any document, click on the "Menu" button. It will have three lines next to it. Then click "Settings," then click "Offline." You can also set up offline mode for certain files by going into the files, clicking "More" and then clicking on "Available offline." When you get back online, your document should be uploaded to the cloud and you should be able to keep working on it with other people.
How To Use Google Docs To Work With Other People — Several Options
If you simply want to show someone information you have written, all you have to do is click on "Share." You can then set the link to view, edit or comment. Set it to "View" and then either add a Gmail account under the "Send link to people" functionality or copy the link and send it to your co-worker or friend.
If you choose to go for the "Edit" functionality, then both you and the person you have sent the document to will be able to work at the same time. That can be a little messy, especially if you haven't come up with which parts each person is going to do, so you can use the chat functionality in the document to sort things out if you're both online at the same time. Note that you can only do this if all of you are allowed to edit or comment, because this functionality is not available if you have set the document to view-only.
However, you don't have to collaborate in real time if you can't or don't want to. Instead, you can leave comments that are needed for revising the document. All you have to do is click on the toolbar — once you have selected some text — and then find the "Add comment" button. Once you have finished writing your comment, you can just click "Add comment."
If you want to show your comment to a particular collaboration, just use the @ sign or the + sign. Whichever one you use, it will bring up your frequent email contacts and then will send the collaborators of your choice an email to call attention to your new comment. They can accept your comment, answer questions about it or even start a debate right there under your comment. You will also get notifications every time that they reply, so you can keep working together until every collaborator finds a good solution.
There are other ways to collaborate on Google Docs. You can use the Suggesting functionality, which means the person you're working with will see your changes as suggestions rather than direct modifications to the document, and they'll get a chance to either reject or accept these changes. You can do this by making sure you're in Suggesting mode in the top right corner of your screen. Now, whenever you type your changes, the program will automatically make marked suggestions rather than directly edit the text on screen.
The person who is receiving the suggestions will be able to accept or reject them whenever. You can also share the document like a view-only document but with suggestions turned on.
Enjoy Using Google Docs
Learning how to use Google Docs is easy when you're first starting out, but the program has a lot of different functions so it can feel a little intimidating once you dig a little deeper. Luckily, the program is very simple, and playing around with it can provide you with all the answers you need.
You can compare Google Docs to Microsoft Office's Word. In many ways, Google Docs is more accessible. This program is free for anyone with a Google account and especially useful if you want to collaborate on certain documents. Learning how to use Google Docs is easy, but it might just take you a bit of trial and error before you're completely comfortable with the program.