Printing can be a hassle. If you receive a document on your phone, you have to transfer the files, open them up on a computer linked to a printer and print from there. While it is an annoyance, most people put up with it. After all, the options may seem limited at best. Google Cloud Print is a platform that helps take the trouble out of printing.
It allows you to manage printing through use of the internet. You are not limited to the computer that you linked to your printer. Instead, you are able to send the print jobs from a variety of devices. This includes your mobile phone, tablet or laptop. Essentially, you have an app where you can manage files for printing. You can even choose which printers to which you send the files.
What Is It and How To Use Google Cloud Print
Google Cloud Print connects your home and work printers through the internet. The internet connection makes it easy to print your documents from wherever you are and from any internet-connected device.
With all technology, there is usually some concern when it comes to how difficult it might be to use. If you are not tech-savvy, we can promise that the platform is easy to navigate. In fact, it is relatively simple, and once you have your printers configured, the difficult part is over. We will teach you how to use Google Cloud Print.
In order to use this platform, you need a Google account. If you have an Android phone, run Chrome on your computer or have a Google e-mail account, then you are already on the right path. Nowadays, most people use Google in some form. However, if you do not, that is okay too. Setting up a Google account only takes a matter of minutes. Once you have a Google account, you can access your e-mail, cloud services and many other services that Google offers. What is even more convenient about a Google account is that most of these services are free to use.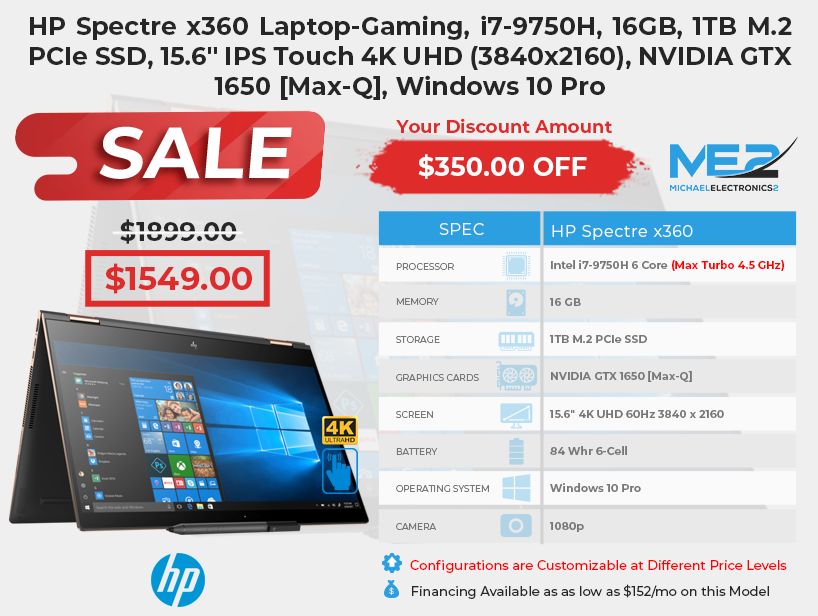 Now, the next thing that you need is a Cloud Print-enabled printer or a computer that is capable of running Chrome that is connected to the printer. If you do not have a Cloud Print-enabled printer, then you have to connect your computer to the printer at all times.
The computer is going to be the server.
What you have to do next is configure your devices to the Cloud Printer. Odds are that your home computer is already configured to your computer and you will just have to focus on the devices. This can be your mobile phone or tablet.

How Do You Configure Your Printers?
So, you know what to do, but how do you go about it? First, you have to get the printer online and a part of the network. Now, if you already have a Cloud-enabled printer, then most of the work has already been done for you. Refer to your manual for how to get started with Cloud Print. It should be a simple process and odds are the printer will lead you through it. If you don't have that kind of printer, then you may need to take a few extra steps. Don't worry; these are easy.
Start out on the computer you want to be on when you need something printed, that has Chrome installed and that can print to the printer in question. If you have any old printers in the Devices and Printers menu, you should remove them before continuing with the process. They could end up listed on your account otherwise.
Open up Chrome and click on the menu button in the upper right-hand corner. Select settings and scroll to the bottom to click on Show Advanced Options. After you open these options, you should see Google Cloud Print. If you have not signed into your account yet, you should do so now. If you already have, then click Add Printers. You should also make sure that the option to continue running background apps is selected. This will keep your Cloud Printer active when you are not on Chrome.
Once you hit Add Printers, a confirmation screen will pop up. This pop up is just to remind you that you do not have to continue to use the Cloud Printer service. This is true if you only want to print PDF files to your account. However, we want to continue forward to get physical printouts.
Next, click the blue Add Printer button. All of the printers available on your computer will be added to your Google Cloud Print account.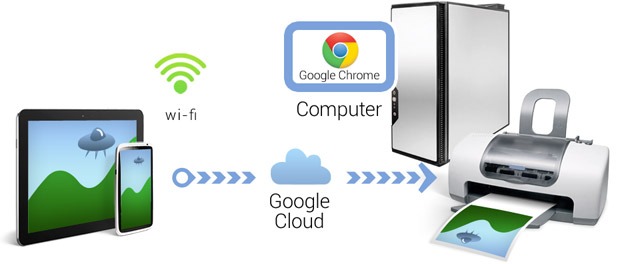 How Do You Print With Your Cloud Printer?
Once you have your printers configured, you can start printing! That is the most important part of this whole process. You finally get to move your documents from their devices to your printers. If you are printing from a Google app then this step is going to be easy. All that you have to do is print directly from the app.
On the other hand, if you are not using a Google App or Chrome, then you may have to find a helper application. These are available for Android, iOS, Windows and OS X.
What Makes Google Cloud Print Unique?
No one likes the annoying steps in between getting your hands on a file and having to print it. When it comes to work productivity, sometimes the little things get to us the most. With traditional printing or even wireless printing, you still have to connect to your computer. What makes Google Cloud Print stand out against other products is that you can synchronize up most of your devices to your printer. If you have the right gadgets, you can print from anywhere.
Say you are at home but your colleagues need a document printed from your work computer. You can do that. What makes it unique is that it has one server that binds it all together.
Why Google Cloud Print Is Good for Businesses
Workforces are now more mobile than ever before. In the past, employees might have worked solely from their desktop computers, but that is not the case anymore. They are working wirelessly from their phones to their tablets and laptops. With Cloud Printing, you do not have to be in the same city, state or even country as the printer that you need to access. If you have an internet connection and the password, then you can access it from anywhere.
This is great for productivity. Can you imagine being able to print while you are on the go? Sometimes your workforce may spread out. If you are not with your team, you can still print the necessary documents out to them. This allows businesses to retrieve documents and print them wherever they are. Consider the time and money that it saves. Companies do not want to spend countless dollars on printing costs. They do their best to analyze the print data so that they can enforce their print policies. With Cloud Printing, everything is recorded into the system. Every user has to authenticate his or her print job.
When employees know that their print jobs are being tracked, they will not usually print unnecessarily. Additionally, you are able to set limitations and allowances to make sure that your printing stays in budget. Say that you want to allocate certain page counts to different employees. You can do this easily. You can reduce color printing, assign a cost to different users or departments.
With traditional printing, it is hard to keep track of every print job. The policies that you have may be difficult to enforce. This is not the case with Google Cloud Print.

Can You Utilize Google Print Cloud in Schools?
The easy answer is yes! Schools, like businesses, benefit from having wireless printing. Just like employees, students are now mobile. They use their phones, in particular, for nearly everything. If they are relying on their mobile devices so much, then it only makes sense to have a printing system that can print from these devices.
For schools, Google Print Cloud eliminates the need for IT support when it comes to printer drivers. You no longer have to update them, test them or distribute them. Likewise, since no one has to access the same network, you can protect your internal network from malicious intent.
Many schools already use Cloud services. They save time, money and allow you to have all of your documents in one place. Convenience is important in a school setting as much as it is in a business setting. Students and staff alike don't want to spend their time fighting with a printer system. Likewise, all the money spent on a different printing system goes towards better or other important technologies.
Pricing
The Google Cloud Print service is free! There are no charges to use it. If you want to buy a printer that is already Google Cloud Print capable, then you may have to spend money on a new printer. However, these can come in a variety of different prices. These range from $40 dollars to the high-end printers that may be expensive.
Public Perception
If you love Google, then you will probably love this platform. A lot of us already use Google on a daily basis to take care of our e-mails and documents. There is a lot that Google is capable of doing. People love simplicity and convenience, and Google Cloud Print offers both of these things. Since its release several years ago, there have been many great reviews about the service and with good reason.
Most people find it convenient. With more printers than ever on the market that are capable of cloud printing, it is fast and easy to set up. Then, once set up it is easy to use. The biggest problem that people have with it is when the internet goes down. If your internet goes down, then your printer will also be offline. However, this is going to be a problem with any wireless printer that is set up over an internet connection.
How It Compares
One of its biggest competitors is the Apple AirPrint. The Apple AirPrint is similar to Google Cloud Print. The big difference, as you might expect, is that it uses macOS and iOS operating systems to print. For the most part, these two services are comparable in what they are capable of doing. Both have similar reviews and can perform similar tasks.
What Google has over Apple, however, is that Google is more of a staple in offices and homes. While many people have Apple products, they still are not as common as PCs or Google-run devices. This means that it may not always be as practical to use Apple.
Most people already utilize Google extensively. This is why it is the more popular option when it comes to wireless cloud printing.

What We Think
There used to be rumors that offices and homes were going to become paperless. Everyone was talking about everything going digital and that there would no longer be need for copies and printouts. This never ended up being the case, however. If you work in an office, you know that better than anyone. There are still reasons to have a lot of paperwork.
Most companies didn't go fully digital for good reason. It is best to have hard copies of important documents in your office. You never know when technology may go down or when you need a copy on the run. Printing is always going to be a necessity. While workers have become more mobile, their need for printing has not gone down.
What we think is great about Google Cloud Print is that it is a free service that offers several different benefits. While it may have trouble if the internet goes down, it has been around for a few years now, resulting in less glitches and problems with the platform.