So you have got yourself a USB flash drive, and you want to use it with your Windows 10? The good news is that it's fairly simple and anyone can do it, keeping a few things in mind.
There are tons of things you can do with your flash drive ranging from transferring files, creating backups up to formatting. The truth is that you can do all of them on any kind of operating system -any Windows, IOS, or Linux. The only real difference will be the interface and steps on how to do it. In this article, we have created a guide on how to use your flash drive with Windows 10.
If you still haven't got yourself a decent flash drive, check out our article about the Top 8 Best Thumb Drives on the market.
Buy on Amazon
How to use your flash drive
Plug your USB flash drive into any USB port. If it has a USB 3.0 connector, make sure you plug it into the USB 3.0 port for maximum performance and data transfer speeds. Although it will work just fine if plugged into a USB 2.0 port – most USB 3.0 flash drives are backward compatible with USB 2.0. But beware of slower speeds.
Open "File Explorer." The easiest and fastest way to navigate to File Explorer is through Windows 10 Toolbar – look for an icon that looks like a folder.
Once the File Explorer window is open, in the left selection pane find "This PC". Click on it. Under "Devices and drives" you can see all drives that are connected to your PC – USB flash drives, internal hard drives, external hard drives as well as cameras or smartphones. Double click on it or just click on it and press Enter.

4. Now you can do whatever you want or need with your drive – manage documents, media files. Copy and delete files, format your USB flash drive.
5. When you are done, remember to safely remove it so you don't lose are corrupt any of your valuable files. You can do so by locating the arrow on the right side of the Toolbar, then click on it, find an icon that looks like a USB flash drive. Click on it and then click on "Eject." That's it!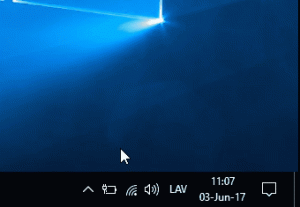 How does a flash drive work?
Just like any other drive, a USB flash drive is also a storage device. This means you can do the same things as you could with an external hard drive, for example. The only real difference is how it is made. Unlike conventional drives with a mechanical spinning disk inside, flash drives or thumb drives use NAND or NOR flash memory, and their working principle is similar to solid state drives. All you have to do is simply plug it into any USB port, and that's it.
Buy on Amazon
Final words
Using a flash drive on Windows 10 is super easy, all you need to do is plug your drive into the USB port, and your good to go. They don't require any additional drivers and work great with all operating systems. Managing one on Windows 10 is very easy thanks to the simple Windows 10 interface.
Last update on 2020-08-20 at 15:37 / Affiliate links / Images from Amazon Product Advertising API