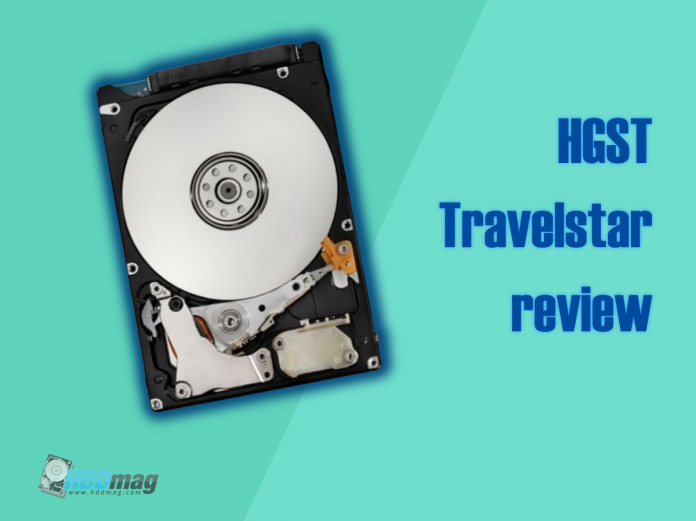 Over the past couple years, solid-state drives (SSDs) have become the most popular storage solution among laptop users. However, they still cost a lot more than regular old hard disk drives (HDDs), so a lot of people have to use the cheaper storage solution. But this doesn't change the fact that you'd want to get the best product for your money.
With that in mind, if you're looking for an internal HDD, our advice would be to go for the HGST Travelstar and in this review, we'll look at exactly what makes it so great.
HGST Travelstar Specs
PROS
Very high transfer speeds (surpassed only by 500GB WD Black Mobile)
Affordable price
Customer-acclaimed HGST reliability
CONS
Only one (reasonably priced) capacity available
7200RPM drive may use up battery power a tad bit faster
Breakdown of Features
The Travelstar is, same as all other laptop HDDs, a 2.5-inch SATA III (6Gbps) hard drive. Although it provides superb transfer speeds, the Travelstar lacks choice when it comes to capacity – the latest Travelstar models come only in 750GB and 1TB capacities, with the 750GB model seemingly being discontinued already. You can find older, smaller capacities, such as 320GB as well but these are very expensive per capacity and don't provide anywhere near the performance that the 1TB model does. All Travelstar drives come with a 3-year warranty.
The 114MB/s sequential read and 111MB/s sequential write results (UserBenchmark) are one of the highest among 2.5-inch HDDs. This is mainly due to the drive's 7200RPM spindle speed since the Travelstar's hard drive cache is an average 32MB. The drive's random performance, as with all internal hard drives, is quite low with 0.5-1.5MB/s 4k random read/write. The Travelstar will be faster than other HDDs but don't expect to be as lightning-fast as an SSD, for example.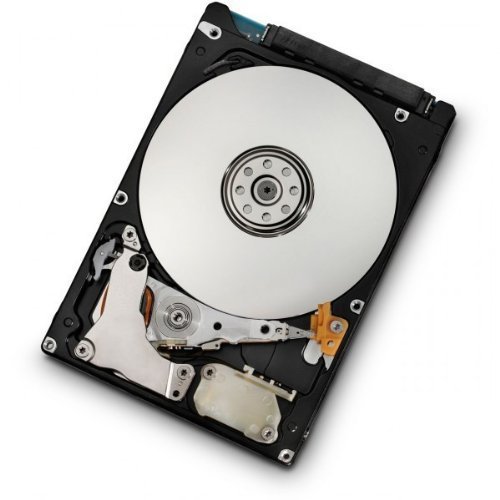 At this point, it's worth noting that 5400RPM models of the Travelstar also exist, though even the fastest 1TB model reaches only around 80MB/s sequential read/write speeds. Plus, most retailer sites will sell the 500GB, 640GB, 750GB, and 1TB 5k750/5k1000 models for roughly the same prices as the 7200RPM models. All in all, the 5400RPM Travelstar drives are simply slower and more expensive than their 7200RPM counterparts.
The 750GB and 1TB drives are 9.5mm (0.374″) thick but older, smaller capacities may be 7mm. Width and length are 7 x 10 cm (2.76 x 3.94″) as with standard 2.5-inch drives. There's not much else to this drive since it doesn't come with any software.
Alternatives
Since we consider the Travelstar to be the best 2.5-inch hard drive, we decided to compare to its two major competitors – the WD Black Mobile and the 2.5-inch BarraCuda models, both of which have their pros and cons over the Travelstar. For more HDD and SSD alternatives, check out our laptop drive top list.
WD Black Mobile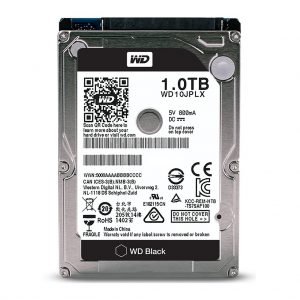 People who know at least a little about hard drives may recognize the WD Black as the best performance hard drive series. Their 2.5-inch mobile drives are no different, reaching the highest transfer speeds of any laptop hard drive – 124MB/s sequential read and 118MB/s write (500GB model), giving it a roughly 10MB/s edge over the Travelstar. WD Black also comes with a lengthy 5-year warranty which ensures reliability alongside performance.
The main downside of the WD Black, as you may have already guessed, is its price – the speediest 500GB model costs almost twice as much (per capacity) as the Travelstar on some retailer sites. The 1TB WD Black model is also, on average, roughly 25% more expensive than the 1TB Travelstar. Overall, the rather small performance boost and even the 5-year warranty of the WD Black Mobile are undermined by the drive's very high price. But, if the Black's price ever drops to a more reasonable level, it would be a great premium performance alternative to the Travelstar.
Seagate BarraCuda 2.5-inch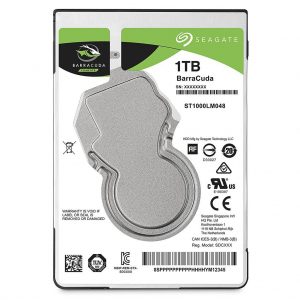 As we mentioned before, the Travelstar's range of capacities is very limited. Some people may want to trade a bit of performance for a lot more storage space, which is what the 2.5-inch BarraCuda drives can offer. With capacities up to 5TB, the BarraCuda is the most spacious hard drive for laptops out there. It is also one of the cheapest laptop hard drives on the market (up to 10% savings).
BarraCuda is, however, a 5400RPM hard drive, hence the 109MB/s sequential read and 104MB/s write top speeds. In short, the BarraCuda laptop drives are the budget alternative to the Travelstar, bringing less performance but more capacity choices, which is the only thing many people want from their hard drive.
Verdict
The HGST Travelstar hard drives don't look like much at first, but comparing them to their limited amount of alternatives will show you that it is one of the cheapest and simultaneously one of the fastest laptop hard drives out there. As average as it may seem, the Travelstar is the golden middle path in the somewhat now outdated laptop hard drive market.