MOUNTAINVIEW, Calif. – On October 4, 2017, Google will present the second-generation Pixels via a live broadcast at 9a.m. PDT. Shrouded in mystery, onlookers and tech spectators are itching to know what this new product is made of. Assumptions and leaks about this information have surfaced around the internet, and the people will finally see or live the much-awaited presentation.
The display is expected to present numerous products but will focus heavily on Google's Pixel 2 and Pixel 2 XL. Rumor has it that the new Pixel phones will be faster and durable with better cameras than the previous ones.
Leaks about the new generation of Pixels concerning their differences include the Pixel 2 having an LG V30-like appearance with a 2700mAh battery.On the other hand, the Pixel 2 XL will have a design that's similar to that of last year's but with an HD display and Gorilla Glass 5 on top and a 3520mAh battery.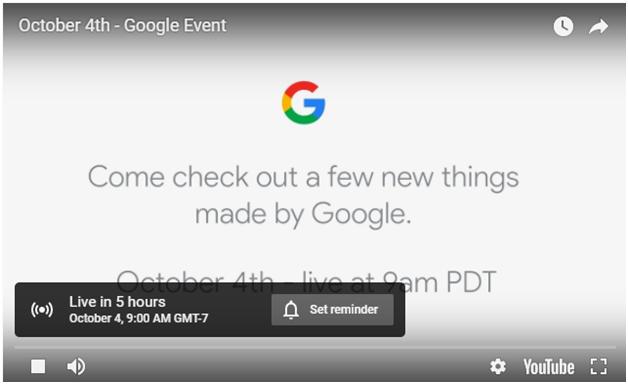 Aside from their differences, Pixel 2 and Pixel 2 XL are, of course, expected to run Android 8.0 Oreo and powered by a Snapdragon 8835 processor. The two is also said to be dust and water resistant with an IP67 rating along with the assumed cameras of IOS at the front and back of the phones.
Two storage capacities are also expected to be available for Google's new Pixel phones such as 64GB and 128GB.
From a report, it was said that the phones would have an eSIM card slot which, just like the Apple Watch Series 3, will allow the connection to different networks without sim card replacement. The second-generation Pixels buyer also can have an unlimited Google Cloud storage until 2023.
An unveiling is not complete without the viewers knowing the price of gadgets. As the rumor has it, Pixel 2 of 64GB will be $649 and $749 for the 128GB while the pixel 2 XL will be $849 and $949 with 64GB and 128GB, respectively.
The unveiling of the second-generation Pixels will be broadcasted and can be seen live on Youtube at 9a.m. PDT.