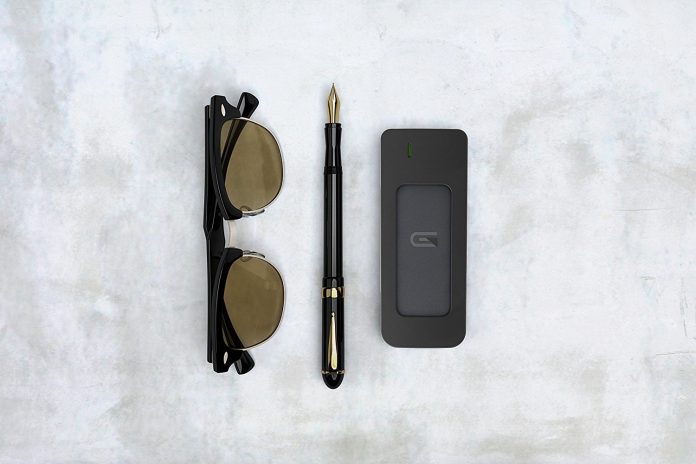 In these times, everybody wants speed, starting from powerful vehicles, faster than the light internet, etc. and of course everybody wants a quick mobile external drive. Mostly everyone wants an SSD external drive because most already know that Solid State Drive mean speed and more durability then compared to its more mechanical, older brother Hard Disk Drive although as I always like to think that more speeds equals more money, as external SSDs does not come cheap.
Introduction
For my itchy fingers this time I received a Glyph Atom SSD and its even more powerful big brother Glyph Atom Raid SSD, but today we will only look at Atom SSD.
The last time I had the pleasure to review Glyph manufactured external storage I had some good impressions, as that was the first time I had the pleasure to work with Glyph devices. And this time was no exception, as Atom SSD proved that it could handle everything I threw at him (and that includes the ground too, again…)
The SSD comes in three different capacities (275 GB, 525 GB, and 1 TB), and the prices for them are kind of high, but we will now it for sure a bit later ($160, $250 and $440). For the visual pleasure, Glyph allows you to choose from four colors (black, gold, gray and silver)
Breakdown of the Glyph Atom SSD features
Atom SSD is rugged and small external drive, as its dimensions are 48 mm x 155 mm x 12 mm and it should and will fit most pockets (maybe not if you have some tiny pockets, that barely hold a few coins). Glyph Atom SSD will work with every computer out there to this day and the future too, as it is equipped with USB-C (3.1 Gen 2) and that means that it is compatible with Thunderbolt 3 and USB 3.0. You should have at least Windows Vista or Mac with OS 10.4 so you could run it.
Just as Glyph Blackbox Plus and Atom Raid SSD it comes in an aluminum casing with rubber outer shell around it, providing extra durability and protection for your most precious data.
There is no software feature included with the drive, but you still can live without it using File History (Windows 10) and Time Machine (Mac OS) as both of them will suit you just fine.
For warranty, there is an only standard three-year warranty for hardware defects, but there is no warranty for data recovery.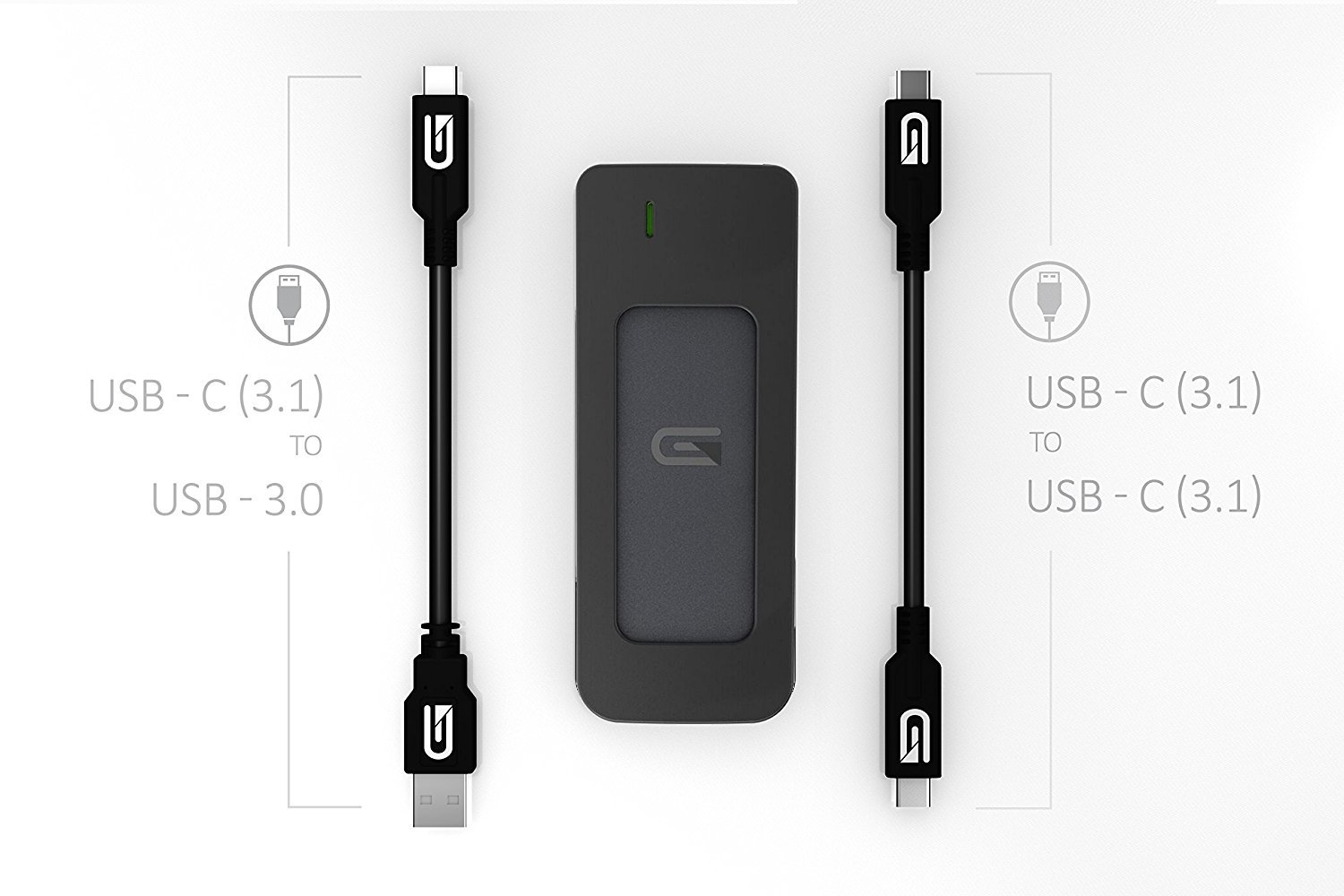 First Impression
Just like the last time working with Glyph right out of the box it felt strong, durable and light. The rubber was holding firmly on the case, and on the table, it did not slide around all crazy, and I like it, cause a lot of times by accident I always manage to push the external drive of the table, just because they slip a bit too easy.
First time powering it up I used MacBook, and it was plug and play, as out of the box it is preformatted in HFS+, and again if you need to use it with Windows, you will have to reformat it to NTFS. You could format it to an exFAT system so that you can use it with both without formatting, but make a note of that with my experience storage drives with exFAT format usually, suffers a small drop in performance.
In terms of performance Glyph Atom SSD did a good job and as good as it was advertised, kicking out the average of 311 MB/s while reading and 419 MB/s while writing.
The advantages of Glyph Atom SSD
Looking at Glyphs performance it did a great job, performing good speeds and it did a stable job, pumping out the same numbers working with all kind of data size. It did get a hiccup in performance while working with small data sizes, but it was due to the amount of the data, and it was expected.
The exterior was durable, and the rubber adds extra points in my sight, just cause one simple thing – if you do not like it, you can just remove it making it look even better. The drive itself seemed to survive this time with me just perfect and did not suffer a bit with performance while being dropped quite a lot.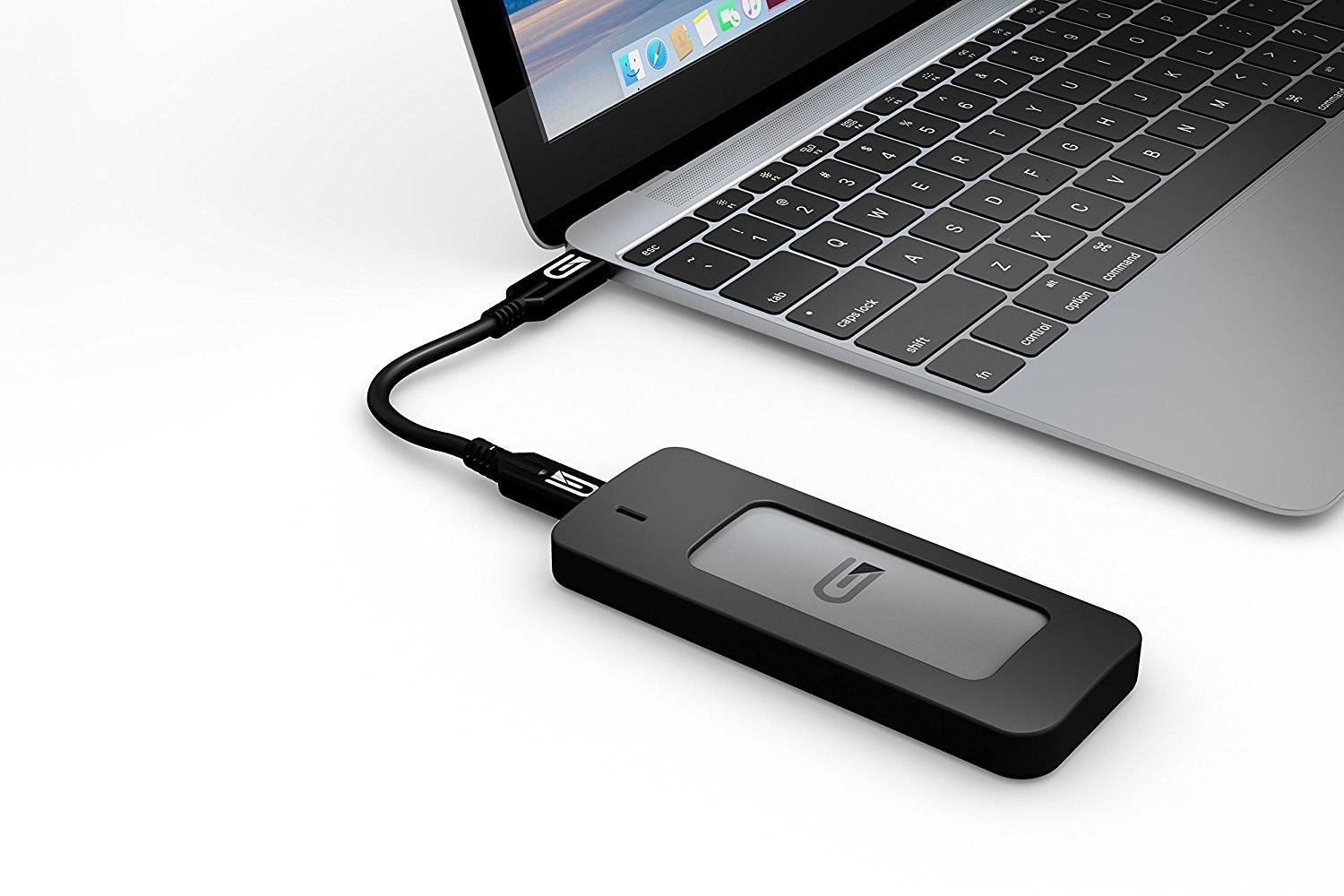 The disadvantage of Glyph Atom SSD
The biggest issue for me was that Glyph does not come with any security encryption, and for a person who tends to store a lot of personal data on these external storage drives it is just a MUST HAVE for me. I want to be sure that if someone stole my drive, he would have a problem getting into it and doing some damage with my data to me or someone else.
With warranty I do not think that having a data recovery security is a necessity as I tend to backup my data all the time but other may not do so and only a three-year standard warranty may be sufficient for some, I think adding at least a one-year data recovery would be great, although a backup software would be a great feature too, which it lacks today.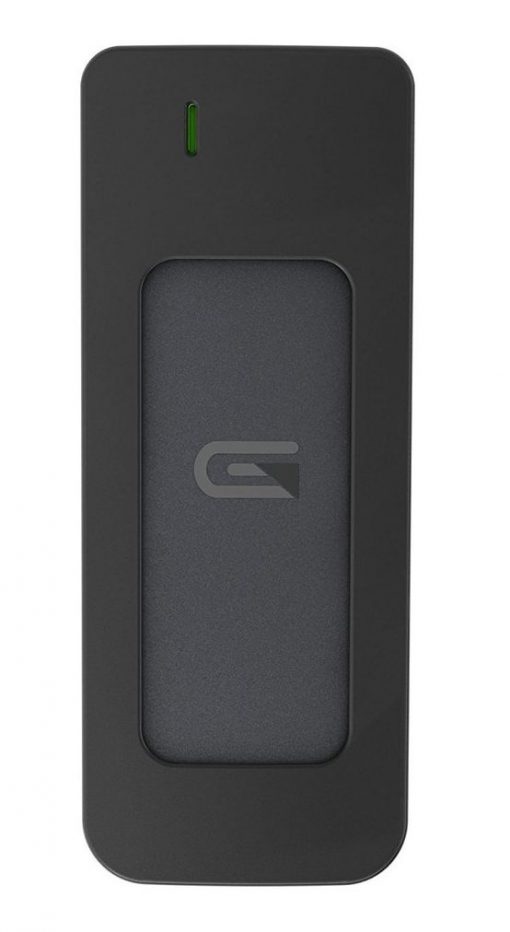 PROS
Great design
Durable enclosure
Type-C connector
CONS
The price
No data recovery warranty
Conclusion
The biggest question again is, should you get it? If you need a fast, durable and reliable external storage drive you can get it. For Mac users, it will be a bit bigger pleasure using it, as you will not need to reformat it and Atom SSD colors will fit every Mac just fine. But, if you can live with a slower external storage, maybe you should look at G-Technology G-Drive or Glyph Blackbox Plus as they will give you bigger capacity for your money, although they will not be as speedy as Glyph Atom SSD.
Or, you can take a look at these articles, and maybe some of these drives suites you better.