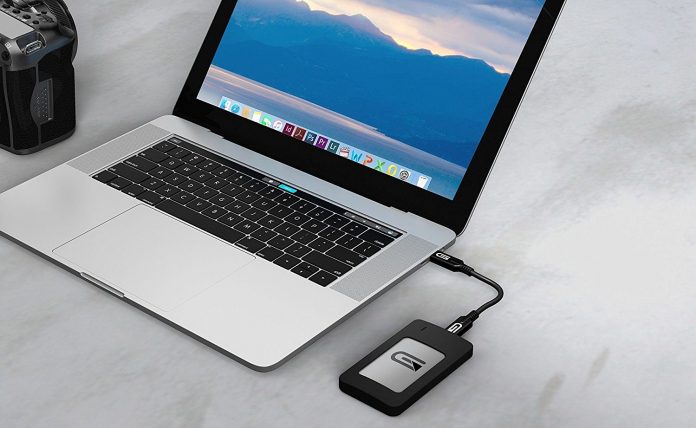 For anyone who has no time to waste on transferring data to external storage, transfer speed probably is the most important factor when choosing an external drive. So, I had the pleasure to test the fastest external SSD I have ever seen, and I am sure it is the fastest in the market too. There are rare occasions when a device can make me smile, but this Glyph Atom Raid SSD did not just do that, it forced me to smile like a madman.

Introduction
The Glyph Atom Raid SSD, just as every other Glyph external storage I have tested, is enclosed in aluminum casing surrounded by rubber outer shell. In terms of capacity, Atom Raid SSD only comes in two sizes: 1 TB and 2 TB costing approximately $460 and $860. These prices are steep, with that I can agree, but there is one factor that I think makes it worth every penny.
It is the fastest drive I have ever seen, reviewed or tested, and it is only $20 more than its non-RAID relative Atom SSD with the same capacity. The Glyph Atom Raid SSD is similar to Atom SSD, but on steroids, in terms of performance.
For visual pleasure, Glyph Atom Raid SSD offers four different colors: gold, gray, black and silver.
| | | |
| --- | --- | --- |
| | Capacity | |
| Glyph Atom Raid SSD | 1 TB / 2 TB | |
| Glyph Atom SSD | 275 GB/ 525 GB / 1 TB | |
| Sandisk Extreme 900 SSD | 480 GB/ 960 GB / 1 TB | |
| Samsung T3 | 250GB, 500GB, 1TB, 2TB | |
Breakdown of the Glyph Atom Raid SSD features.
The Glyph Atom Raid SSD's dimensions are a bit bigger than its smaller brother's, measuring in at 69 mm x 122 mm x 15 mm, but that is because it has to fit two internal drives in a RAID-0 configuration. Just as for the Sandisk Extreme 900, it was the only way to ensure up to 800 MB/s transfer rates.
Glyph Atom Raid comes with USB-C (3.1 Gen 2) but is compatible with USB 3.0 and Thunderbolt 3, so you can use it with other devices too, plus the extra cables are already included. As for OS compatibility, you will need at least Windows Vista+ or Mac OS X 10.4+.
Regarding warranty and software features, you will only get the three-year standard warranty, with no data recovery.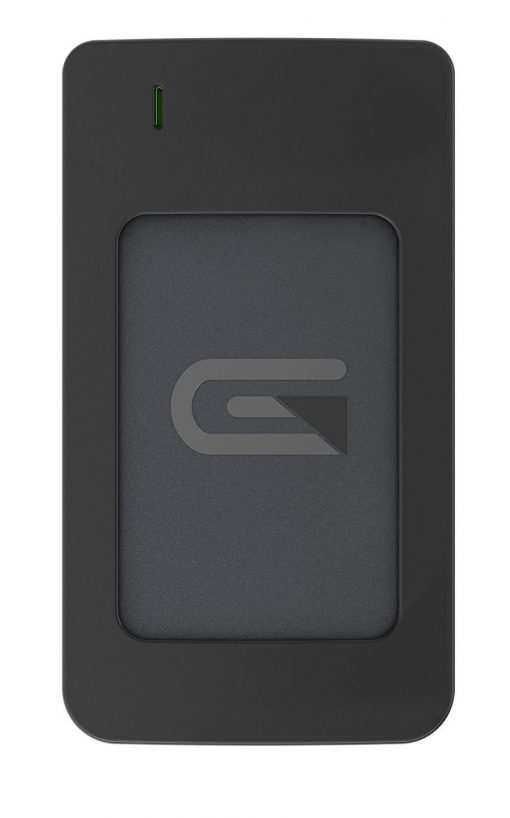 First Impression
Glyph Atom Raid SSD, just like it other relatives, looked sleek right from the first sight, with the company's standard aluminum casing and rubber outer shell (and it is not meant in a bad way if the looks work, why should they change it). Except this time, I was not looking for visual pleasure, just because it is already similar to Atom SSD, this time I was looking mainly at its performance and durability. In terms of durability, it passed my "accidental" tests with flying colors just as other Glyph devices. But the most important factor was its performance capabilities and the only thing I can say I was stunned by it.
A few times the Atom Raid SSD surpassed its advertised capabilities, reaching speed up to 948 MB/s read and 891 MB/s write (Advertised capabilities were up to 800 MB/s). On the average, it still did a spectacular job transferring at around 766 MB/s read, and 811 MB/s write, and it destroyed its competition.
The next fastest drive behind the Atom Raid SSD was the Sandisk Extreme 900 SSD, with an average of 598 MB/s read and 780 MB/s write.
Advantages of the Glyph Atom Raid SSD
There's only one huge advantage to the Atom Raid, and of course, it is its performance. It is the fastest external solid-state drive at this moment, and I am sure it will stay at the top for a while. With the tremendous speeds, it is one of my most recommended drives from now on. In terms of visual pleasure, it rocks the Glyph standard aluminum and rubber case with four colors to choose from, which I always liked.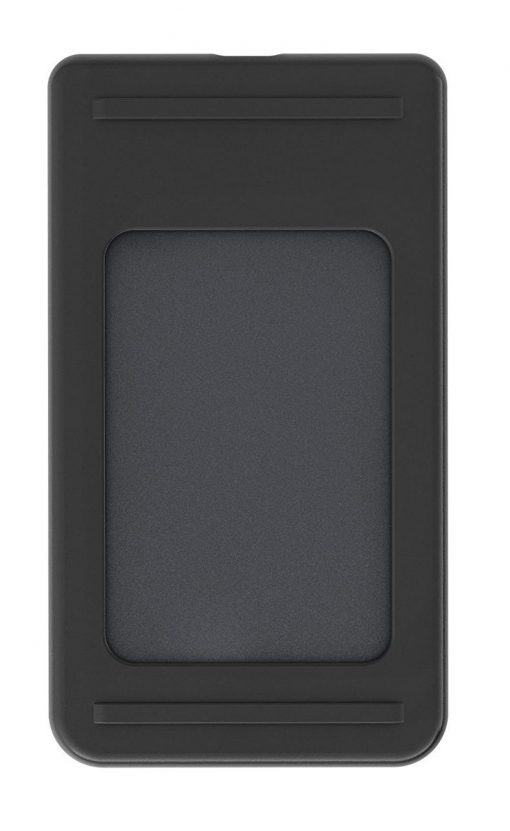 Disadvantages of the Glyph Atom Raid SSD
The one and only thing that I did not like was that, once again, Glyph does not provide a data recovery warranty, while maybe for other drives it may not be such an issue, for this it can be. You may wonder why this would be such a big deal?
It is because storage drives in RAID-0 configuration are more sensitive to data loss, due to one SSD failure causing a total loss of data, and that is the nature of RAID-0. That is why the data recovery warranty would be helpful and reassuring.
PROS
Great design
Durable enclosure
Mind blowing performance
CONS
No Data Recovery Warranty
Conclusion
The Glyph Atom Raid SSD may not be for everyone, more for media professionals or other people who need to work with and transfer huge amounts of data. It is because the performance and capabilities will suit this type of user the best. My biggest concern is its reliability in terms of power, more precisely in RAID-0 systems.
I suggest that Atom Raid is used more like a work drive that stores the data for a short time, as I would not recommend using it as a backup drive for relevant data in long term (it will and can do this job) due to its possibilities in losing your data and with no data recovery warranty it can be a risk. It is an excellent drive, pushing some serious performance, which makes it the fastest external solid-state drive to date.