If you're like most people, there are a few people on your gift list who are hard to shop for. One of them might be your family member, friend, or significant other whose favorite hobby is gaming. If you aren't a gaming aficionado, knowing what to choose is a challenge.
The outstanding thing about this hobby is that there are tons of options for gifts. Even if you aren't sure where to start, we can help. Never fear, we're going to provide you with a list of fantastic merchandise any gamer would be happy to receive.
Comparison Table
Gifts for PC Gamers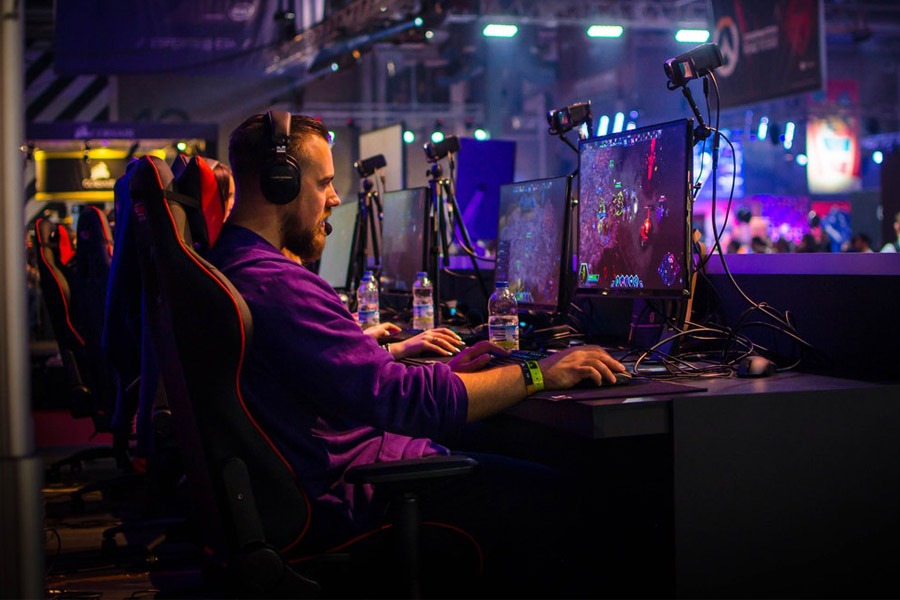 LG 34-Inch Ultra-Wide Full HD IPS Curved Gaming Monitor
If you want to knock the socks off the gamer whom you are gifting, this monitor can do the trick. It's 34-inches diagonal, which is massive, and includes a soft curve that enhances viewing angles.
On top of that, it comes with AMD FreeSync, which has significant benefits on games ran between 50Hz and 144Hz. The 21:9 aspect ration provides a substantial 2,560 x 1,080 resolution, which makes every game crisp while it's being played.
For the computer gamer who has plenty of space, this monitor is hard to beat.
Corsair K95 RGB Platinum
Not only is this keyboard a complete beast that can get you through thousands of games with ease, but it also looks attractive while doing so. If you know your gamer appreciate a mechanical touch, the Cherry MX Speed RGB switches are sure to be a dream.
The frame of the keyboard is composed of the same material used in aircraft, so you know this puppy isn't going to break down on your favorite gamer anytime soon. It also has a massive 8 MB profile storage along with backlighting, and anti-ghosting.
Razer Naga Trinity Gaming Mouse
Even if you're buying great swag for your favorite gamer, you may not be a gamer yourself. This is an excellent option in that case. As long as your gamer buddy uses their computer to have a good time, the Trinity is going to offer something unique.
What makes this mouse unique is that the sides pop off, allowing you to pick the right panel for the perfect situation. There's one that's perfect for MMOs, one designed for MOBAs, and one perfect for day to day typing and productivity.
It's also super accurate with up to 16,000 DPI.
HTC Vive Virtual Reality System
Virtual reality has come on the scene, and it doesn't seem to be going anywhere. Treat your gamer family member to the HTC Vive so they can take advantage of this exciting technology.
There are thousands of apps and games that offer virtual reality, from small indie offerings to AAA hit games. If your gamer wants true immersion, this is the best way possible to provide it.
The Vive comes with two months of Viveport included. It also hooks into Steam where nearly 3,000 games take advantage of 360-degree sound and gameplay.
Gifts for Xbox One Gamers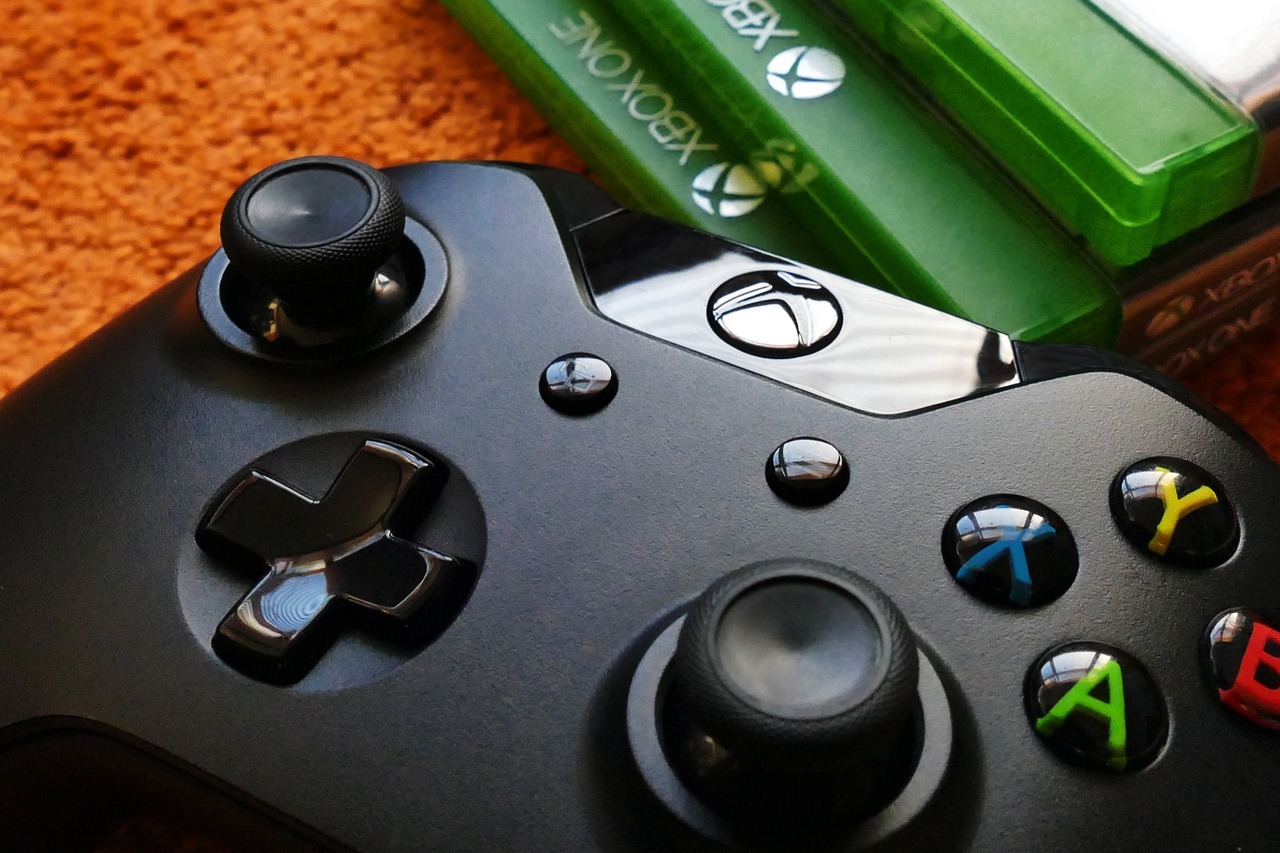 Xbox Elite Controller
When the traditional Xbox One controller just isn't cutting it, providing a gamer with the Xbox Elite could be considered "bringing in the big guns." Not only that, but it also comes with a case, two D-pads, six sticks, and four paddles. Customization has never been easier.
For the competitive gamer, the better ergonomics of this controller will make a huge difference, as well the impressive hair trigger locks. Xbox clearly built this for performance, and it shows.
This controller comes with a robust app that lets you set button assignments, adjust trigger values, and alter the sensitivity of the thumbstick. It's well worth the asking price at most online retail stores.
Turtle Beach Stealth 600 Headset
The Stealth 600 headset wirelessly connects to the Xbox, meaning there is no need for annoying wires getting in the way while playing. It offers high-quality audio courtesy of 50 mm speakers. Also featured is Windows Sonic surround sound for true immersion in any game.
This headset has unique ear cushions that work with glasses to avoid extra pressure on the head. There are also controls for both game volume and chat volume so gamers can find the happy medium that works best for them.
On top of that, this headset will last up to 15 hours without charging, so long gaming sessions are no longer a problem.
Powera Complete Charging Station
If you've noticed your gamer has a billion controllers and other accessories all around the living room, the Powera Complete Charging Station might help them keep organized. It charges two controllers at once, along with holding a gaming headset.
The charging station is a snap-down version, which makes it easy to get things charging before moving on to other things. It's also completely compatible with the Elite controller.
For the price, this is a steal for your favorite Xbox gamer, especially coming licensed straight from Microsoft.
Xbox Live Gold Gift Card
If you aren't sure what to buy for your gaming family member, the Gold gift card might be an excellent option. Membership offers free games and deals on many other games in the Xbox store.
A year-long membership gives multiplayer access to anyone in the home. For gamers who are always looking for a match, multiplayer invites can even pop up while you're watching something on your television.
 Anyone who plays Xbox online will appreciate the advantages of Live Gold membership, and you can give it to them!
​Gifts for ​PlayStation 4 Gamers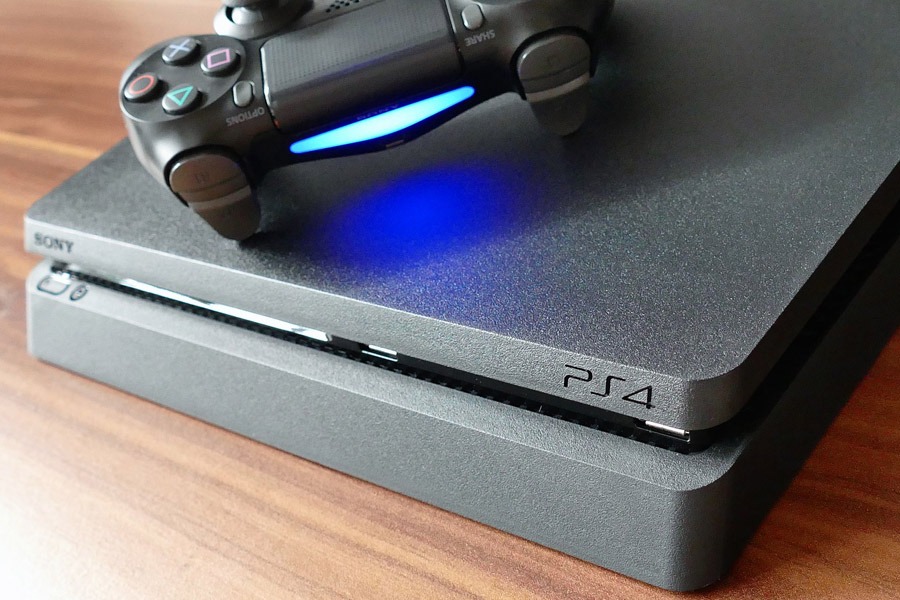 Sony PlayStation VR
Virtual reality is exciting, but it's also still new. Many gamers aren't already equipped with the devices needed to take their games from the television to the world at large. The Sony PlayStation VR can change that in a snap.
This comes with the VR headset, cables, headphones, cords, adaptors, and a demo disk. It's everything you need to get started in genuinely immersive gaming and a fantastic gift for the PS4 lover who hasn't purchased it yet.
Unlike most other virtual reality sets, this one is relatively inexpensive. 
Razer Raiju PS4 Controller
Gamers want the best of the best when it comes to controllers, which makes sense as these items allow them to show a higher level of performance. The Razer Raiju controller was built based on that knowledge, offering all the extras that matter.
The Raiju has four extra buttons that can be remapped to any action or key you like. It also features durable materials, so it can take a beating, even in competitive matches. It's also been built to last and has been tested by professional esports athletes.
The look on the face of your favorite gamer will make it entirely worth it.
PlayStation Plus Gift Card
PlayStation Plus is a subscription service that provides a handful of amazing perks for any PS4 gamer. Having a membership gives a player discounts on tons of games as well as two entirely free games a month.
This also comes with 10GB of cloud storage, so you can save your games and play them from anywhere you like. All you have to do is sign in and go. This is super convenient for anyone who games on the go.
Provide your gamer with 12 months of the service using the available digital download code available at online stores.
PlayStation Gold Wireless Stereo Headset
The final gift we suggest for a gamer who loves the PlayStation is the PlayStation Gold Wireless Stereo Headset. It comes with the headset, adaptor, USB cable, and audio cable in the box. It also fits the PlayStation VR if your gamer already has that in their collection.
You'll usually find these headsets are well worth that price. The virtual surround sound and noise-canceling microphone work like a dream, whether chatting or listening to game sounds.
For customization lovers, you can switch things up a bit by swapping the removable faceplates for a new style that speaks to your personality.
​Gifts for ​​Nintendo Switch Gamers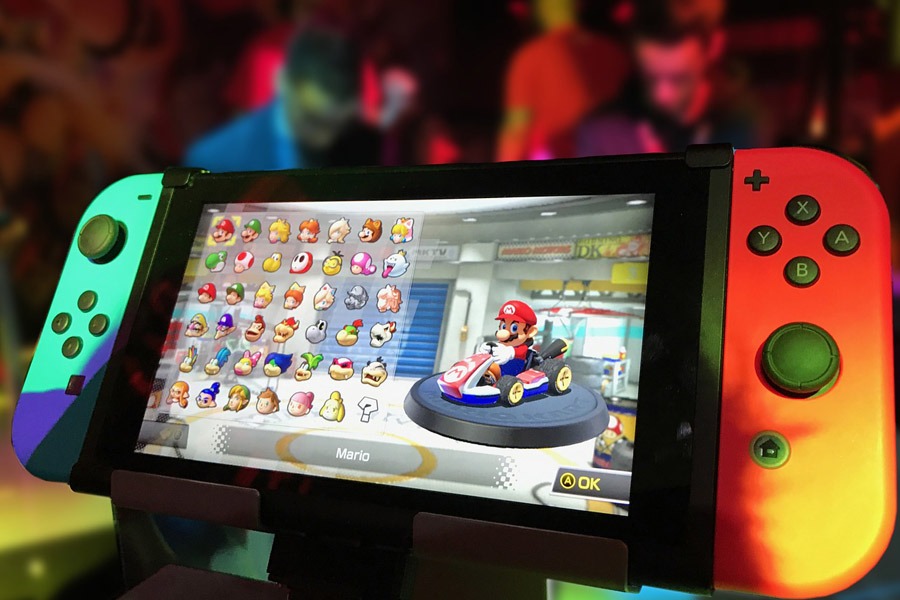 SteelSeries Arctis 3 Bluetooth Headset
Hearing every noise going on in-game is something that can improve both performance and immersion in a video game. The SteelSeries Arctis 3 Bluetooth Headset is designed to give fantastic audio, whether you're playing games, taking a call, or streaming music.
The Bluetooth option works well as it connects wireless with the Switch chat mobile app, while the wired connection can give audio from the game. It also offers a microphone that has broadcast-quality clarity and background noise cancellation.
This headset comes with a free headband and a carrying bag.
SanDisk Ultra 400GB MicroSDXC Memory Card
There comes a time when you need to save more data than you have room for, and an excellent MicroSD card is there to help. This one offers 400GB of storage and lightning-fast transfer speeds to keep up with whatever you're doing.
The card is rated for A1 performance, which means it is shockproof, waterproof, X-ray proof, and can handle extreme temperatures. It's not going to fail on you as soon as you have it in your hands.
Nintendo eShop Gift Card
Not sure what to get your friend who enjoys Nintendo? You can choose to purchase a Nintendo eShop gift card. These cards come in different values so you can use your budget as a guide.
The gamer can use the card to buy thousands of different Nintendo games, both new and old. There are also plenty of indie games to give a shot as well. The card works for the Switch, Wii U, or the Nintendo 3DS.
Let your gamer get their hands on the games they want when they want by purchasing a gift card. It even comes in a physical form so that you can wrap it up!
Nintendo Switch Pro Controller
Not everyone is in love with the Joy-Con controllers that the Switch ships with, especially those with larger hands. The Pro Controller, on the other hand, is similar to the typical two hand, analog stick controller.
This is a fantastic gift for anyone who uses their Switch at home, and you'll find it on Amazon and other internet shops. It's worth it though, in that it even includes a USB-C reversible charging port and NFC for any Amiibo figurines.
On top of all that, you'll get an outstanding 40 hours of gameplay with this controller, so you're likely never to see it bottom out entirely.
​Budget Gifts for Gamers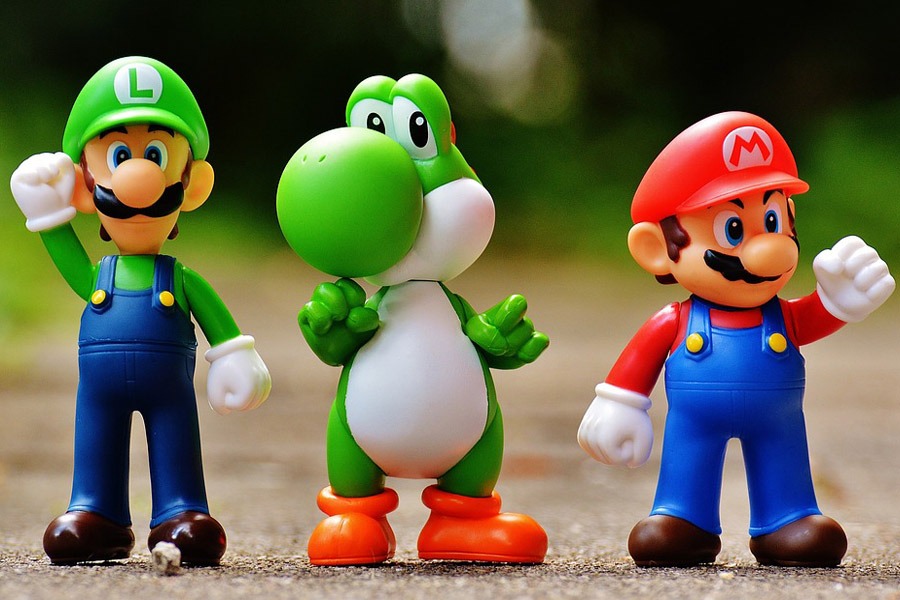 Funko Pop! Vinyl Figures
If you haven't heard of the little vinyl figures by Funko, you're one of the few. These figures are collected by all sorts of people, and there are different lines for movie-lovers, music-lovers, sports-lovers, and more.  People love to set them up around their rooms, either in funny positions or in the boxes for protection.
With the gamer in mind comes the Pop! Games line. Some of the figures available include Arthas from World of Warcraft, Tali from Mass Effect, Winston from Overwatch, and Subzero from Mortal Kombat.
The remarkable thing about Pop! Figures are that they are inexpensive and easy to pick up. You can find figures for dozens of games on online retail websites.
PlayStation Wallet
For a fun blast from the past, the Sony PlayStation wallet is a fun gift for any gamer. It has four card slots, four small inner pockets, two note pockets, and a coin pocket. This wallet is licensed by Sony, making it authentic and high quality.
The snap opening looks like the console disc tray on the actual PlayStation, which was launched back in 1994.
If you're looking for a gift that stands out from the pack, this wallet is an excellent option. 
20th Anniversary Tamagotchi Device
No products found.
If you were around in the 90s, you might remember the Tamagotchi. Chances are your gamer friends do too. The toys are back now and come in miniature versions. You can choose from various colors and take care of your little cyber-pet.
This item does come with a battery and can clip to your bag, so you never forget it at home. You can get one for a range of pricepoints, depending on the version that catches your eye.
While this is designed mainly for nostalgic reasons, it is a fun toy for any child over eight.
Nintendo Amiibos
Amiibos are little figures that resemble characters from Nintendo games throughout the years. Rather than only being a decorative piece, they also unlock extra items or zones in the games you play.
The Amiibos can be used with your Switch, Wii U, or any 3DS system. Some of the new figures coming out later this year include Marina and Pearl from Splatoon, along with King Knight, Plague Knight, and Specter Knight from Shovel Knight.
Pokémon GO Plus
If you have a relative who is into the new mobile Pokémon GO game, the best treat you can give them is the GO Plus. Essentially, this is just a bracelet with Pokemon designs on it. What it does is let your Poké Master in progress catch new Pokémon without using the phone.
This is a unique gift for Pokemon lovers and probably something that they won't purchase on their own. It's a steal and will make their Pokéball-tossing days easier.
Choosing the Right Gifts Every Time
We know shopping for a gamer can be tough, but we believe it can also be a lot of fun. As long as you have any idea of which console or computer your favorite gamer uses, there are tons of options out there.
The products on this list are sure to excite whoever receives them. If you want even more options, think about sitting down and playing a game with your friend or loved one. You never know, they might be hitting up this list next time to find something perfect for you.
Last update on 2020-08-20 at 15:37 / Affiliate links / Images from Amazon Product Advertising API