For the first time, Western Digital has announced a NAS that's made for home usage. This new NAS drive will be perfect for saving all your data and files in one place which you can access by Wi-Fi. Saving Photos from your mobile phone and managing backups is easier than ever. Now every member of your family will be able to access data at the same time from various different devices. Not only the new WD My Cloud Home promises to have a new design, simpler setup but also improvements in its app.
Design
Design wise WD My Cloud Home share similar looks with other recently released drives like WD My Book Duo 20TB External HDD and Western Digital My Passport SSD.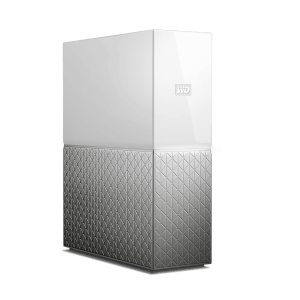 Western Digital is stepping away from their rounded looks and making more boxier drives with some sharp lines. WD My Cloud Home features two color design – one glossy and other one textured. Overall this new NAS device features a very minimalistic and aesthetic design.
Specifications
WD My Cloud Home will be available in two versions: standard My Cloud Home and My Cloud Home Duo. The difference is in hard drive bays. For the standard model you get only one bay and for Duo – two. The Duo model can work in Mirror Mode (RAID 1) mode where everything stored on one drive is automatically duplicated onto the second drive. Of course, physical dimensions will also be different.

My Cloud Home Capacities:
2TB – 6TB
My Cloud Home Duo Capacities:
4TB – 20TB
Interface:
1 Gigabit Ethernet
My Cloud Home – 1 USB port for importing
My Cloud Home Duo – 2 USB ports for importing
My Cloud Home is compatible will all Windows versions starting from Windows 7 and all Mac OS starting from X v10.10. To use it from a smartphone you will need to have Android 4.4+ or iOS 9+. Note that also internet connection and Wi-Fi router is required.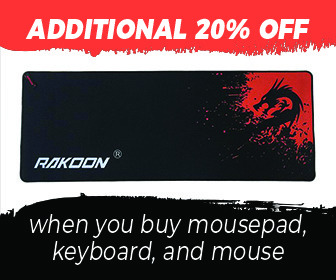 Of course, you can use any internal hard drive for My Cloud Home. However Western Digital advises using their NAS dedicated WD RED drives(You can also go with Seagate's IronWolf hard drive)
Features
First the app, it's completely redesigned. Now you will be able to sync files from Plex and Dropbox accounts. Also, Auto Backups are available so every device in your home can be backed up at one central device.
This seems to be a superb way for ultimate home storage as every family member and friends can create their own account and have their private area that only they can access as well as share files how ever they want. Also, ability to access WD Cloud Home from anywhere is a great bonus. All you need is a My Cloud Home mobile app and you can stream your music and videos from everywhere as well as access important documents or presentation that you worked on at your home. Basically, if you have internet access, you can always access your data.
The prices range from $159.99 for a 2TB drive up to $699.99 16TB Duo model. See Western Digital website for more information.