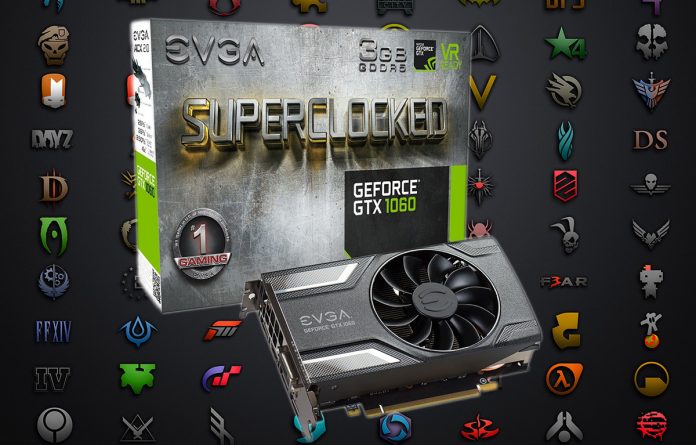 In June 2016 AMD released Radeon RX 480, a video card that's main focus is on delivering high-end performance for masses of people as it offers. With AMD Radeon RX 480 you can play basically all games in 1080p resolution on highest settings and get decent fps. At the time AMD's Radeon RX series was quite revolutionary as they offered one of the best price-performance ratios. At the same time, Nvidia was busy releasing and developing more powerful and high-end graphic cards like GTX 1080 and GTX 1070, while AMD focused on everyday gamers. However, about a week later after AMD Radeon RX 480 was released, Nvidia announced GTX 1060 3GB – a video card that is also aimed towards everyday gamers.
Overall GTX 1060 3GB is a slightly better card as it features better performance, power efficiency, VR and is also quieter. And at the start, Nvidia wasn't also much expensive. However, now everything has changed as RX 480 is no longer produced and their prices are hilariously high right now (see image below).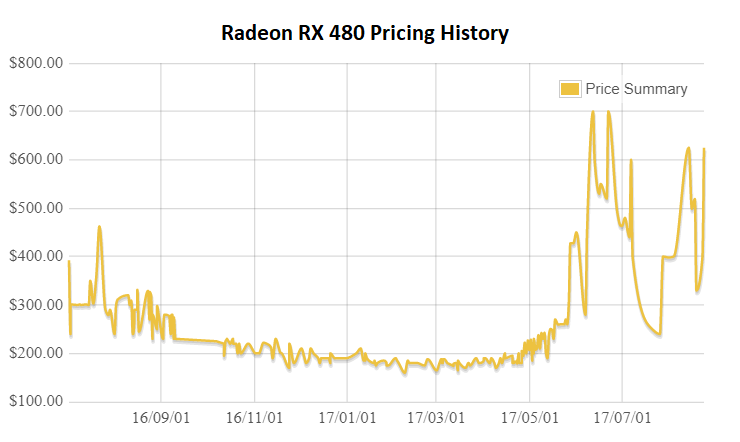 Now, if you want to go with AMD, you have to choose AMD Radeon 580. However, we wouldn't advise it as also AMD's Radeon 580 prices are up in the sky. A single card will set you back with the price tag with around 330-500$, that's just insane. This is simply because AMD cards are out of stock. So what's the best alternative? Nvidia GTX 1060 3GB. You can buy this card for as cheap as 220$ and overall it has a way better performance and looks more superior on the paper than AMD's cards. Even though it has a VRAM of only 3GB, it still tends to feature higher frame rates and performance than AMD's 8GB cards. However, we should note that for long term usage a video card with more VRAM is more future-proof.
Overall The GTX 1060 3GB is a superb 1080p card that can also manage some games in smooth 1440p resolution. In all benchmarks, it performs better than both: AMD's RX 480 and RX 580. However, the VRAM of 3GB is what concerns most of the people, is it really enough? Let's find out!
Little more about GTX 1060 3GB
To start off, GTX 1060 3GB is basically the same GTX 1060 6GB with some slight differences. One thing you can immediately tell that's different is VRAM. Also one of the GP106 GPU's ten streaming multiprocessors is disabled, resulting in reduced CUDA core from 1280 down to 1152. All the rest specifications are shared with the 6GB model. All of this is done to achieve a price tag of around 220-250$.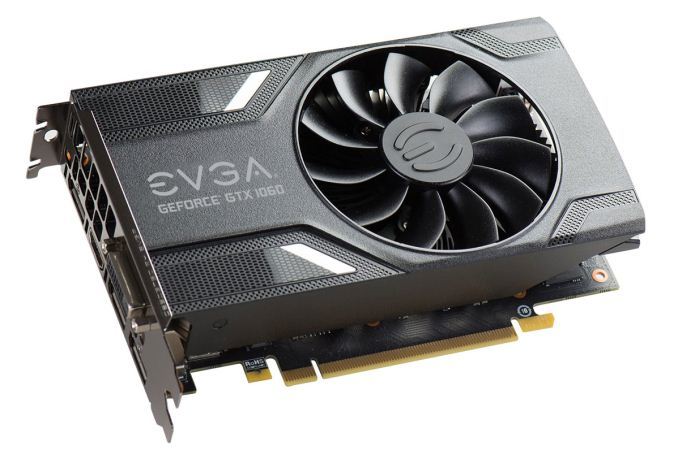 Both of these cards: 3GB and 6GB are the Pascal-based graphics card. The 6GB version is for about 50$ more expensive, but is it worth extra money? As we will find out below, the performance difference between these two cards is only 5%. Read more below.
Testing EVGA GTX 1060 3GB
We decided to test GTX 1060 3GB by using the most popular single fan EVGA version. It's one of the cheapest non-reference cards. And as we have tested, surprisingly it outperforms seemingly better non-reference cards that feature even three cooling fans. To learn more about a difference between the reference and non-reference video cards, see our Non-Reference VS Reference Video Card article. To test this system we used our high-end Gaming/Productivity PC build by swapping its GTX 1080 Ti card to GTX 1060 3GB. This system includes AMD Ryzen Threadripper 1920X processor, MSI X399 GAMING PRO motherboard, RAM – Corsair LPX 32GB DRAM 3000MHz, Corsair Hydro Series H100i v2 cooler. By using high-end components we try to avoid any bottlenecks. The idea here is to test only GPU and compare it with other GPU's. In tests below, we are comparing GTX 1060 3GB video card with 6GB version, AMD Radeon RX 480 and GTX 1050 Ti.
All tests were done in 1080p resolution, Highest presets.
1. Rise of the Tomb Raider
The first game we tested was Rise of the Tomb Raider. Just like Hitman this game has both: DX11 and DX12 API paths. It has been known to perform better on GeForce cards than Radeon GPUs.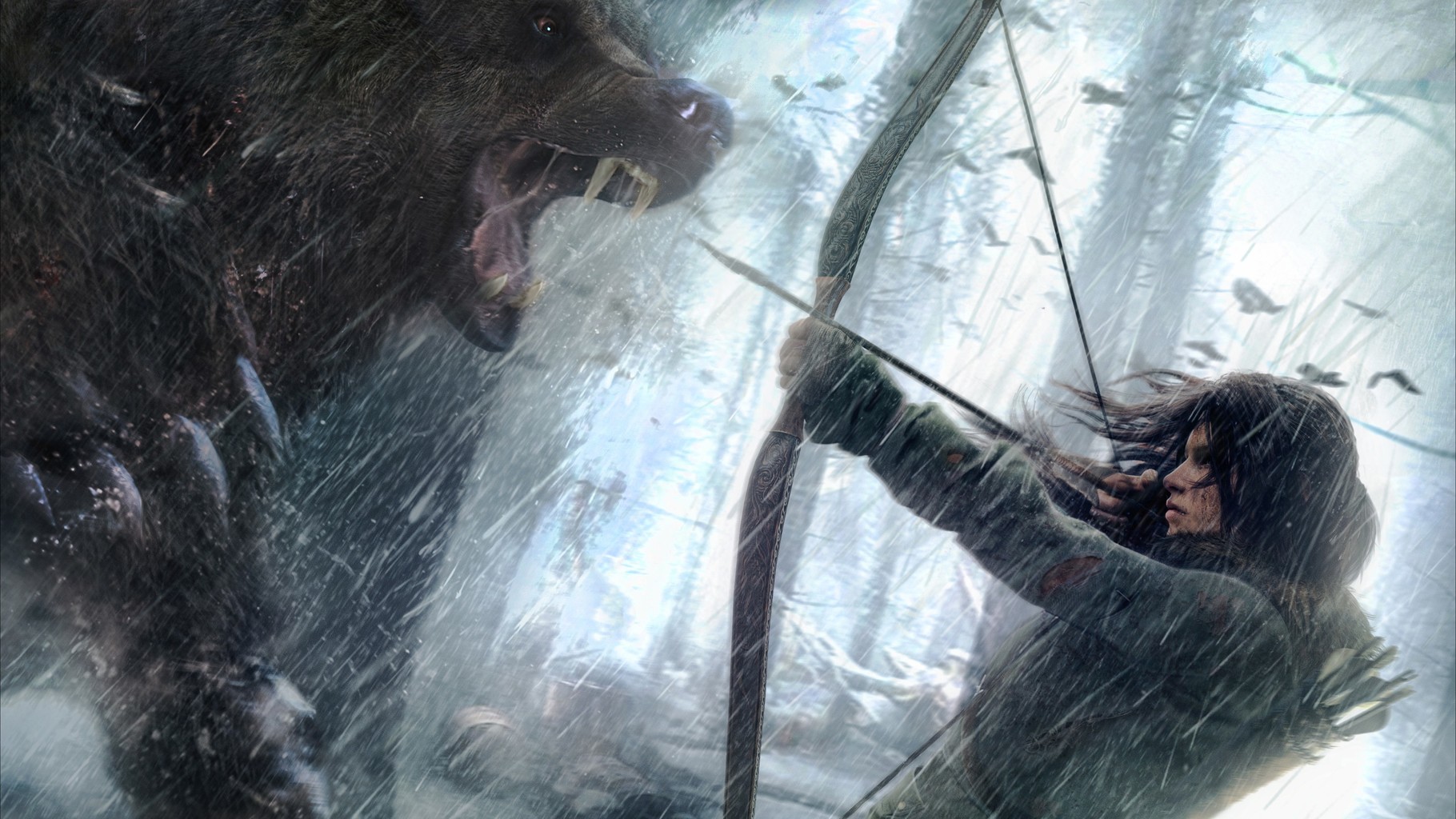 As you can see above, both GTX 1060 GTX 3GB and 6GB offers steady 60fps gameplay, the difference is about 2-3 fps. AMD Radeon RX 480 is a bit worse, but still, maintains average fps of 65. The budget GTX 1050 Ti does about 43 fps.
2. Hitman 2016
If Rise of the Tomb Raider performs slightly better on GeForce cards then Hitman does much better on AMD Radeon cards. Hitman is known for its ton of graphics options and is Adjustable to both DX11 and DX12 APIs.

As expected, Hitman performed way better on AMD Radeon RX 480 with average fps of 77. GTX 1060 3GB had about 10 fps less. The difference between 3GB and 6GB GTX 1060 versions is about 2-4fps.
3. Witcher 3
Witcher 3 is known as one of the most demanding PC games up to date. It's visually and a graphically stunning game that requires some serious graphical processing power.

In Witcher 3 tests, GeForce cards got higher results as AMD Radeon 480. GTX 1060 6GB is in lead with avg fps of 79, followed by the 3GB version with 74 fps. AMD Radeon 480 is about 1-2 fps behind GTX 1060 3GB.
4. Grand Theft Auto V
Grand Theft Auto V isn't the newest game and is on the market for a while, yet it still is quite graphically demanding and frequently played the game.
Grand Theft Auto V tests were quite a surprise. Again GeForce cards showed better fps results. In fact, EVGA GTX 1060 3GB was 1fps ahead of 6GB version. On this game, we can see massive Geforce card lead. Even budget GTX 1050 Ti is a head of AMD's Radeon RX 480.
5. Battlefield 1
Battlefield 1 is probably the most played first person shooter game in 2017, therefore, we absolutely had to test it.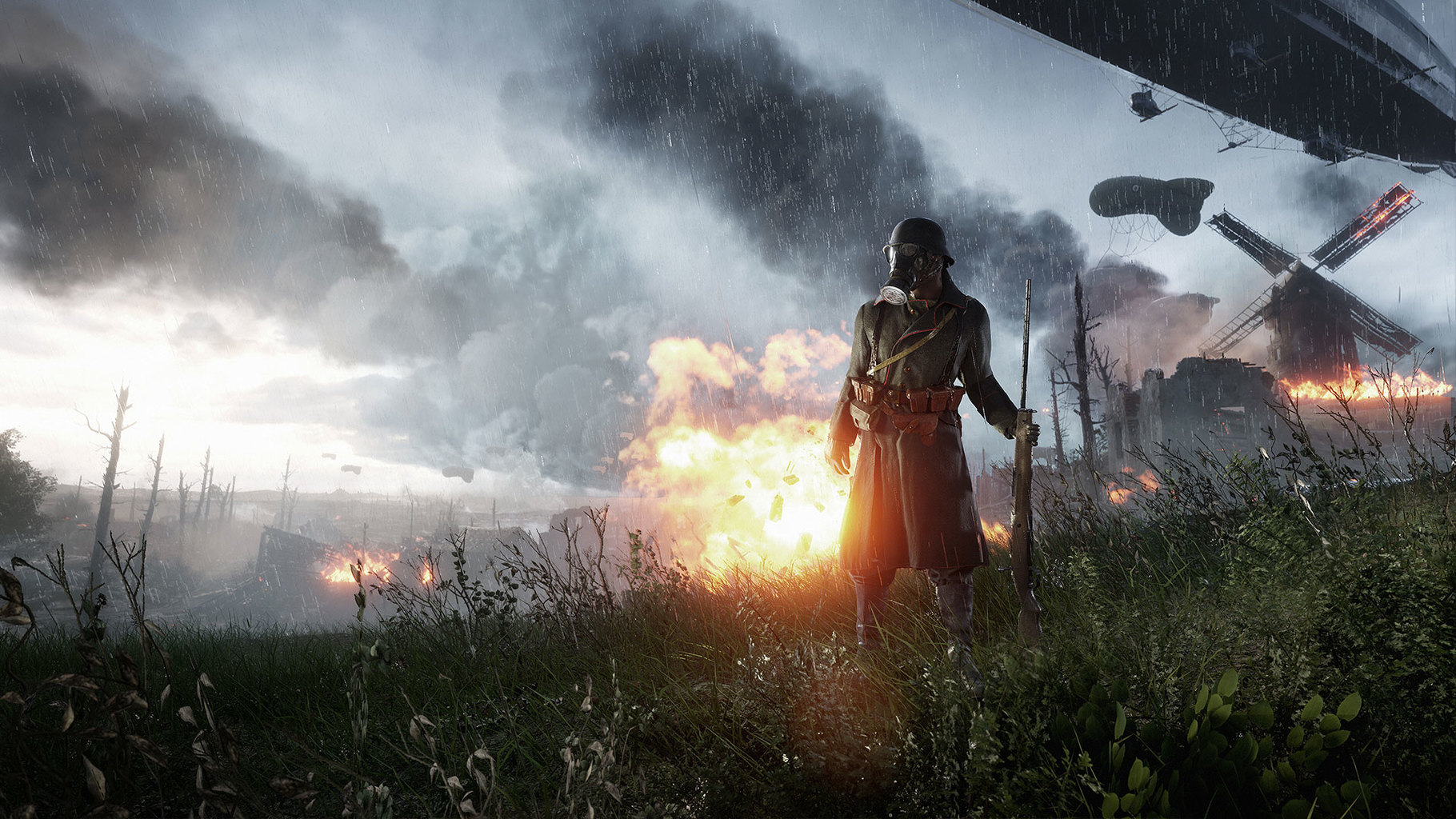 All cards did well and had at least 60 fps on Battlefield 1. Again, the absolute leader was GTX 1060 6GB followed by AMD RX 480 and GTX 1060 3GB. The difference between RX 480 and 1060 3GB is only about 2-3 fps.
Power consumption and heat
We also did some power consumption and heat tests. To perform them we plugged our system into Watts Up meter and then heavy workloads. The idle power consumption was measured on the Windows desktop.
As we can see from the chart above, GTX 1060 3GB does much better when it comes to power consumption. This card is way more efficient than Radeon's RX 480.
We also measured maximum GPU temperature at load, both cards did the same 80 degrees Celsius.
Verdict
Overall we loved GTX 1060 3GB, but as everything, it has its pluses and minuses:
PROS
Superb price-performance ratio
Excellent 1080p performance
Great power efficiency
Very budget friendly price
CONS
3GB of VRAM isn't too future-proof
This surely is one of the best budget gaming cards you can get. Even though it has only 3GB of VRAM, it shows some incredible peformance when compared to 6GB 1060 version and 8GB AMD Radeon 480.
If you can't decide between 1060 3GB and 1050 Ti, go for 1060. It's a much superior card and performs almost 2x better than 1050 Ti. Extra 50-60 bucks are worth it. In competition with AMD RX 480, GTX 1060 3GB shows good results. Of course, fps depends on the game you play and how optimized it is for your particular card. But we think it's impressive that 3GB 1060 overall has a better performance than 8GB RX 480.
At the end if we would have to choose between AMD and GeForce, we would take GTX 1060 3GB, it performs much better at least for most up to date games. How future-proof is this card? That's hard to tell, but one thing is for sure, this is a well-made card that can compete with higher memory GPUs, however, 3GB isn't a lot.