Ever wondered why more and more people are shifting to the use of essential oils?
Enriched with natural goodness, essential oils offer the perfect alternative to harsh chemicals. They have been used by various societies across the world and are known for their many different uses. With their wide applications and multitudinous benefits, they are indeed Mother Nature's best-kept secret.
Each essential oil possesses a distinct fragrance and offers its advantages. However, given the different varieties of essential oils to choose from, the task of picking the right oil may appear to be daunting. As a consumer, it is vital for you to be informed and select an essential oil that is best for you.
Are you eager to delve deep into the world of best essential oils?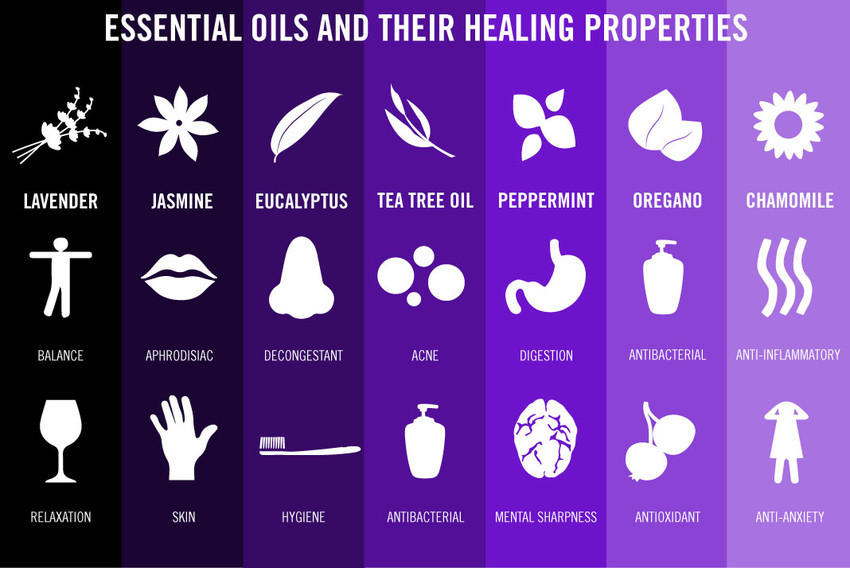 We bring to you a comprehensive guide that explores the various aspects of essential oils and will enable you to make the right start.
Where do essential oils come from?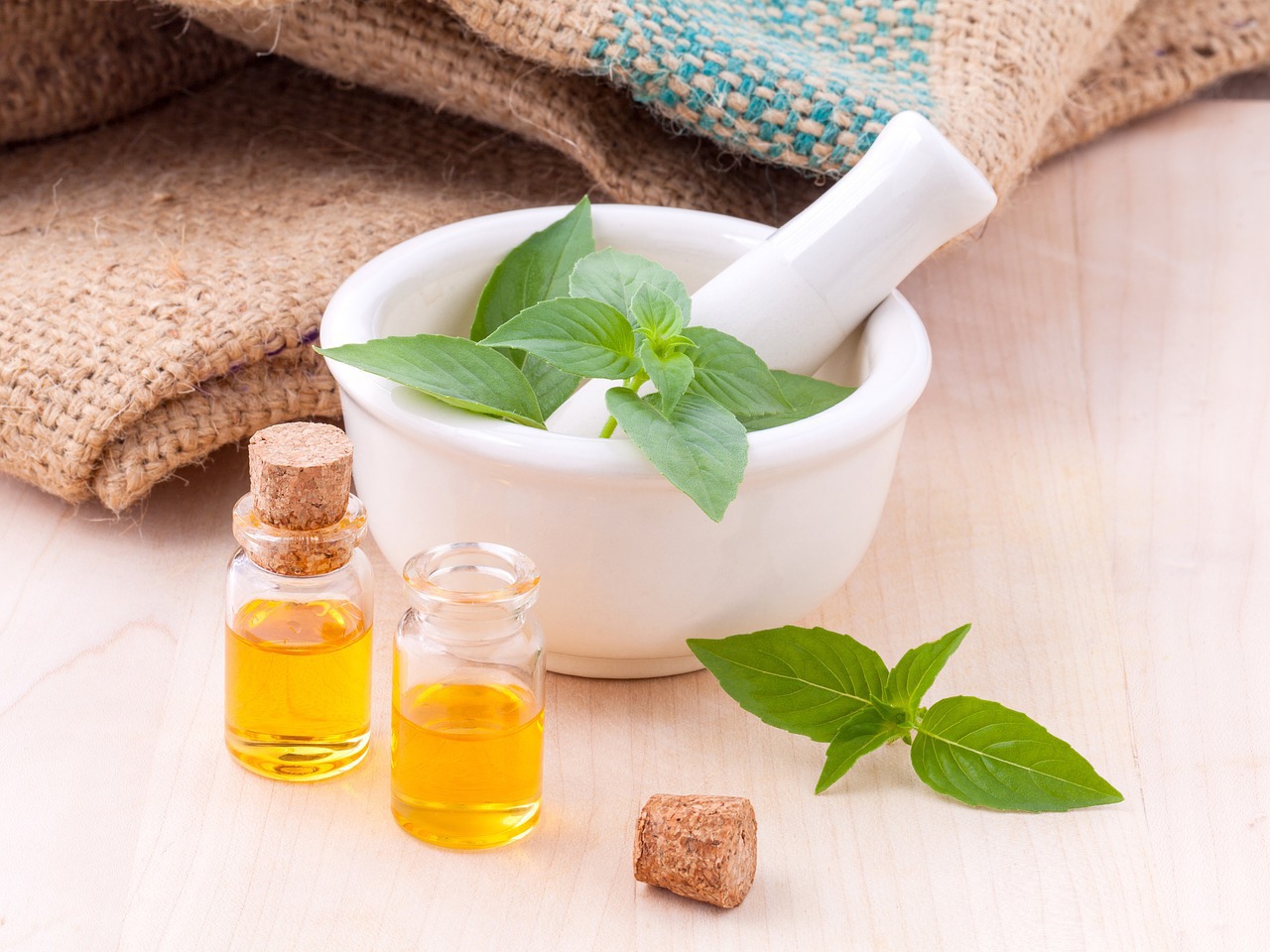 Essential oils are composed of volatile aromatic compounds. These are natural components that are found in the bark, leaves, and stems of plants. In fact, they are responsible for giving plants their unique fragrance. Essential oils are extracted from these compounds and offer an array of benefits.
They have emerged as an essential ingredient in many skincare and cosmetic products and are popularly used in aromatherapy. The aromatic compounds possess the ability to easily transform to the gaseous state and add a rich fragrance to space. This property of essential oil makes them ideal for aromatherapy.
14 Tips to choose the best essential oil
Each essential oil is distinct and offers certain benefits. This implies that it is necessary to have a good knowledge about essential oils before picking one. While selecting an essential oil, factors like grade, purity, and application require careful consideration. Read on to get a complete idea about essential oils.
#1 Determining the purity of essential oils:
Are you wondering about ways to figure out the purity of an essential oil?
Well, to begin with, the task of ascertaining the purity of an oil is a complex task. After all, it is not possible to determine the purity by just the smell and appearance. To add to this, the popularity of essential oils has resulted in the emergence of oils of inferior nature. Some of these contain little or none of the natural components that form the core of essential oils.
Besides, there is the existence of various versions of the same oil. This further complicates the process for a consumer. It is necessary to have an understanding of what each essential oil stands for. You may come across perfume oils and fragrance oils, but, in reality, they are not genuine essential oils. The content may also include vegetable oils.
#2 A simple test for identifying pure essential oils:
The following test can help you determine the purity of an essential oil. You just need to add a drop of the essential oil that you wish to test on a piece of paper. Let the oil dry and check to see if it has stained the paper. The presence of stains reflects that the oil consists of vegetable oils too.
However, at the same time, you need to bear in mind that dilution in certain cases may not reduce the effectiveness of an oil. Essential oils are often mixed with carrier oils. But before you buy essential oil, make sure you know the content and level of purity.
#3 Extracting essential oils:
Let us now move to the methods that are employed to extract essential oils from plant parts. As mentioned earlier, essential oils are plant constituents and can also be referred to as the liquid version of the plants' components.
We will look into some of the methods used to derive essential oils. This will enable you to better understand the grade and purity of essential oils.
#4 Cold Pressed Method:
There are some plant materials that easily release aromatic compounds. In such cases, the cold-pressed method of extraction can be conveniently employed. The method has been widely used for centuries and works extremely well for extracting citrus oils. The fruit is pressed using a sponge, and the oil is later obtained from the sponge. The process is manual, however, with technological advancement, mechanized methods are also being used to derive the oil.
This method of extraction is considered to be the best as there is no heat involved in the process. This ensures that the oil possesses the original fragrance and properties. The oil extracted by this method is light and has a refreshing aroma like that of the plant constituents. But the method can be successfully used only for certain types of oils.
#5 Steam Distilled method:
In this method, the raw extracts are placed in a container and heat is applied. The volatile aromatic compounds turn to vapor and transfer to a condensation chamber. They convert into water-vapor and liquid but as two different layers. As essential oils are lighter in weight, they appear in the upper layer.
The steam distilled method of extraction is used to derive oils that are obtained from the leaves, flowers, and bark. The raw extracts are not subjected to extreme heat and the boiling point is not reached. As a result, the original properties of the oil is maintained. In other words, apart from the cold-pressed method, this method is considered as the next best to extract essential oils.
#6 Solvent extracted method:
This process involves a chemical procedure to obtain essential oils. The procedure makes use of a solvent to attach to the volatile components. Later, the solvent is isolated from the mixture. The solvent that is popularly utilized in this process is alcohol as it is readily available and evaporates easily and separates from the oil.
Certain modern methods use many other compounds like Acetone, Propane, and Hexane. But there is a limitation associated with the use of such compounds. The presence of some toxic residues from the solvent may spoil the purity of the oil. It is for this reason that the oil extracted from this method is not used for therapeutic applications.
#7 Choosing the right essential oil for a purpose:
There are various types of essential oils available with incredible benefits. If you require essential oils for a particular purpose, you need to ensure that it is of high quality and that is fit for the purpose of the application. This brings us to the next section of the elements that need to be considered while selecting essential oils.
To simplify it for you, we have a list of the important elements that should be considered while buying an essential oil.
#8 Essential Oil Purity: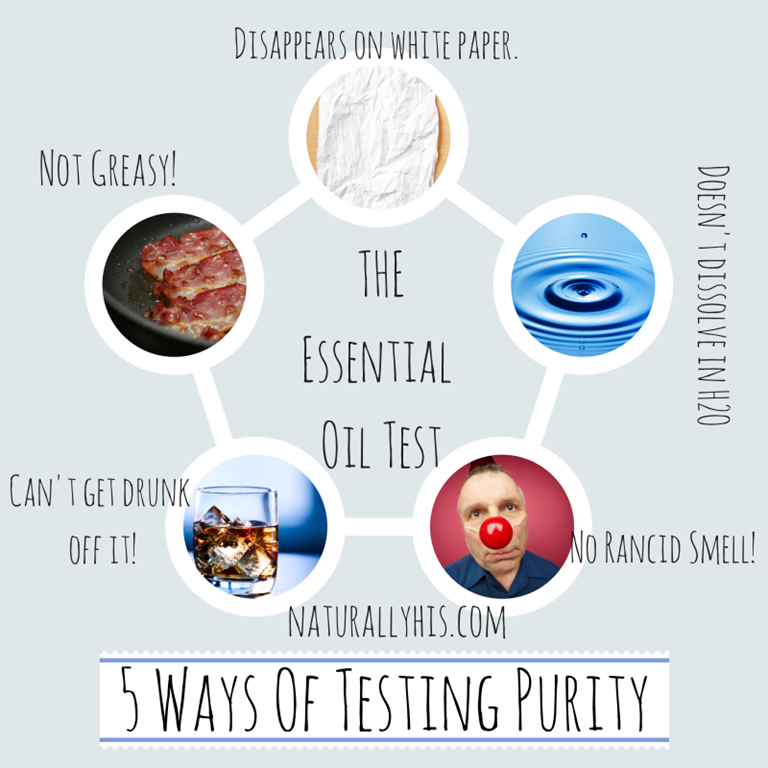 Purity is the key factor that you need to consider while selecting an essential oil. Pure essential oils will definitely enable you to derive the maximum benefits. When making a purchase, ensure that you are not going for the synthetic version. There are a number of essential oil blends too that are available. They are genuine, and if they serve your purpose, it is a good idea to buy them. After all, a pure blend will save you from the trouble of purchasing different oils and form a blend.
At the same time, it is difficult to exactly figure out the precise proportion and constituents of a blend. Besides, a certain blend that may work for someone may not work for you. In such a situation, it is best to buy an essential oil and be sure if it is beneficial to you. This method will enable you to get an idea of the oils that work best for you.
#9 Organic:
If you need essential oils for a therapeutic application, make sure to buy the organic version. The components of pure essential oils are highly-concentrated, and even the presence of small amounts of chemicals can hamper their effectiveness. The best course will be to choose oils that are obtained from crops that are grown organically and from renowned brands with certifications.
There are some instances in which essential oils are obtained from wild plants. The genuineness of such oils is much higher even if they do not have the required certifications. If you are aware of the source, it is perfectly safe to buy such essential oils.
#10 Applications for essential oils: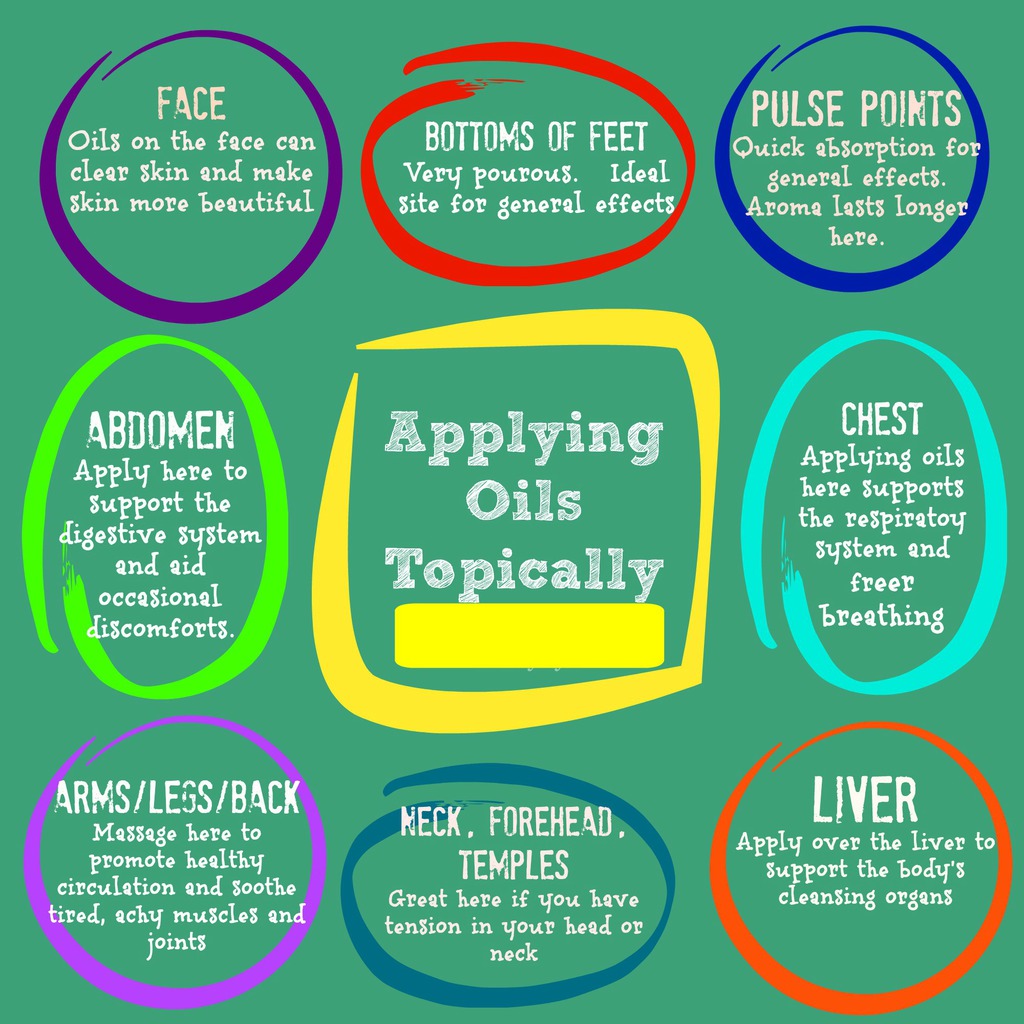 There are a variety of essential oils available, and each oil has distinct properties and specific benefits. It is necessary to be informed of the advantages offered by an essential oil before making a choice.
#11 Latin name of the source plant:
There are different plants with the same name, and this may often lead to confusion while buying an essential oil. To avoid this, it is best to check the Latin name of the plant from which the oil is derived.
Let us take an example. Chamomile Oil has two versions, German chamomile, and Roman chamomile oil. They are very different from each other regarding benefits and properties. Basically, they are two entirely different species but have the same name. In this particular case, it is easy to determine the oils based on their color. The German chamomile oil is blue in color while the Roman version is yellow or can be a shade ranging from pale blue to grey.
#12 Plants of the same genus and different species:
There are various species of plants and the oil extracted from each is distinct. This fact is especially true for citrus plants. There are different types of oranges and the oil obtained from each varies. Checking the scientific name of the plant will help to pick the right oil.
#13 Oils obtained from various parts of the same plant: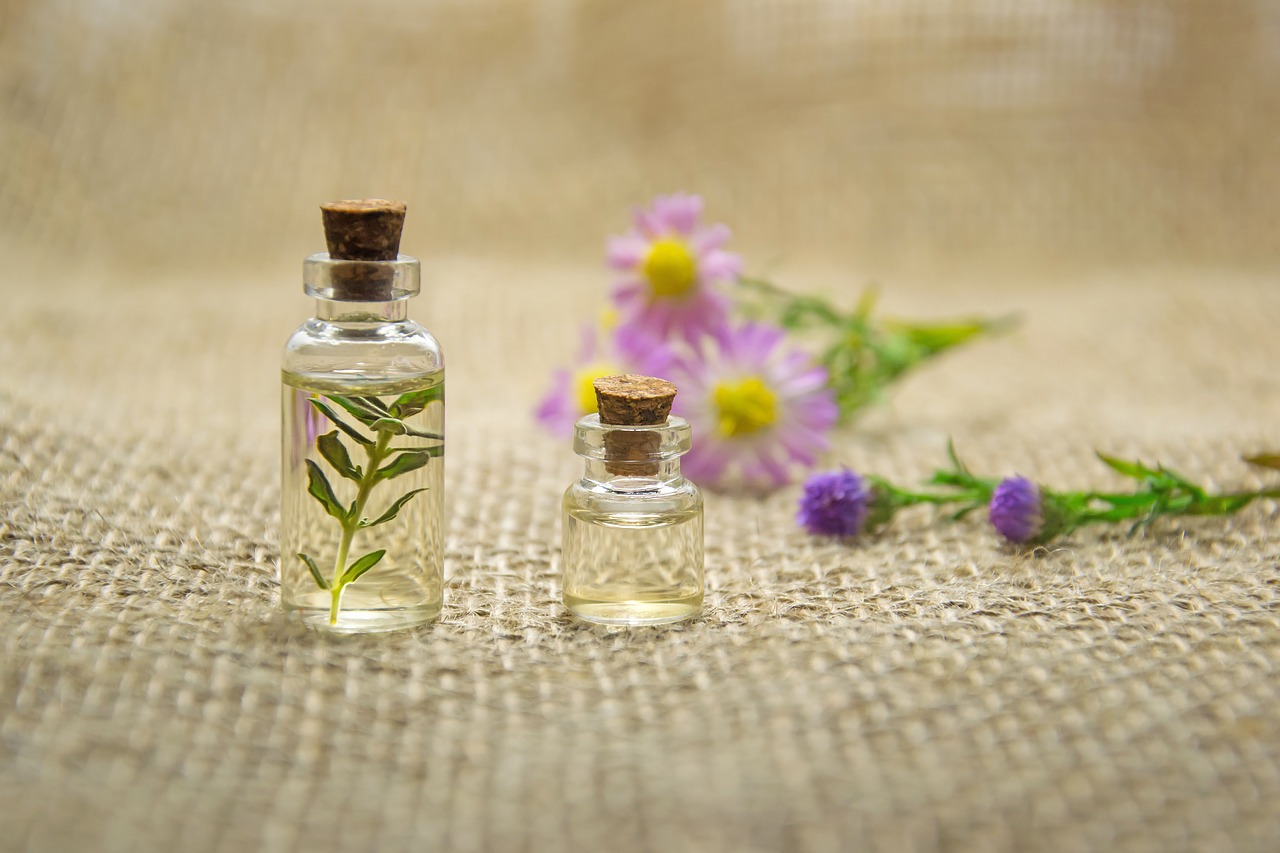 Essential oils are derived from different parts of the plant like leaves, bark, and stem. The oil derived vary in their properties and can often pose a confusion. The oil extracted from fresh ginger is different from the one that is obtained from the dry ginger. They are extremely different from each other regarding application and aroma. The oil obtained from the leaves and bark of the cinnamon tree have different characteristics.
#14 Genuine company:
A critical factor to consider while buying essential oils is the reliability and popularity of the brand. Go for companies that are known for offering high-quality and pure essential oils. Also, make sure not to compromise on quality for the budget. Avoid brands that sell different essential oils at flat budgets.
A list of Top 7 most popular essential oils
Essential oils offer a range of benefits with their powerful natural abilities. They possess distinct characteristics and each oil is known for its specific benefits. However, there are certain essential oils that offer a wide array of benefits and are renowned for their versatile capabilities. They are a must-have and can immensely help you in yielding a range of benefits.
Listed below are best essential oils that can be used to effectively deal with issues faced on a daily basis. They are affordable and make the ideal oil to start with.
1. Lavender Oil:
artnaturals 100% Pure Lavender Essential Oil - (4 Fl Oz / 120ml) -...
100% PURE: artnaturals Lavender Essential Oil is 100% pure, unadulterated, therapeutic grade, and GC/MS tested....
SOOTHE: Soothes skin. Promotes well-being. Steam-distilled from organic lavender flowers, the floral herbaceous scent of...
AROMATIC: Can be used with an essential oil diffuser to provide therapeutic aromatic benefits or simply perfume your...
With its floral fragrance and effectiveness, this multipurpose oil is the right choice for many applications. The oil is derived from the lavender flower and is popular for its mild nature. As such, it makes the perfect remedy for the sensitive skin. The oil can impart a fresh and smooth look to your skin. Apart from the skin, the oil possesses the capacity to nourish the hair too.
2. Peppermint:
Majestic Pure Peppermint Essential Oil, Pure and Natural, Premium...
Majestic Pure Peppermint Essential Oil - Pure and natural peppermint oil; non-toxic, no additives, unfiltered and...
Peppermint offers multiple household uses; it provides a wonderful cooling sensation; Our oil is non-toxic and great for...
Safety Warning: For external use only. Other than aromatherapy, dilute with a carrier oil. Keep out of the reach of...
The oil has a powerful and invigorating smell due to the presence of menthol. The mint fragrance makes it the perfect choice for diffusers as it can impart a fresh minty fragrance to any space.The oil can also be employed for various other household purposes.
3. Lemon:
Cliganic USDA Organic Lemon Essential Oil, 100% Pure & Natural |...
USDA Certified Organic Lemon Oil - the strict oversight of USDA ensures the integrity of our Essential Oils. In other...
100% Pure, Only One Ingredient - Our Premium Essential Oils are 100% Pure & Natural – No Additives, Alcohol-Free, No...
Multipurpose Essential Oil – Cliganic essential oils are suitable for aromatherapy diffuser and have many other great...
Lemon oil has a characteristic citrusy and uplifting fragrance. It is obtained from the peel of the lemon fruit and is loaded with nutrients. The oil can be used to deeply nourish the skin for a youthful-looking glow. It is refreshing in nature and as such is ideal for oily skin. With its cleansing properties, the oil can be used to clean greasy surfaces too. The oil can also be used to add a refreshing feel to a dull and tired-looking space.
4. Rosemary:
Artizen Rosemary Essential Oil (100% Pure & Natural - Undiluted)...
100% Pure & Natural Rosemary Essential Oil - What sets Artizen Essential Oils apart are their unparalleled purity and...
Don't Fall Victim To Cheap Diluted Rosemary Oil - Most of the competition dilute their oil with a cheap carrier oil or...
Most 4 Ounce Rosemary Oils Contain Less Than 1/3 Of Natural Oil - Unfortunately, there's a lot of misrepresentation of...
This oil has a eucalyptol fragrance with a woody, pine undertone and offers an array of advantages. The oil provides the perfect remedy to moisturize and deeply nourish dull and dry-looking hair. The skin-enhancing properties of the oil can help you unravel your real glow. In addition, the oil possesses the ability to nurture and make hair appear naturally gorgeous.
5. Tea Tree:
Plant Therapy Tea Tree Essential Oil 100% Pure, Undiluted, Natural...
100% NATURAL: Tea Tree Oil contains no additives or fillers. Easy to use melaleuca products can be diffused to freshen...
REMARKABLE PERSONAL CARE PRODUCTS: are made with a few drops. Clear blemishes, reduce skin redness, and support your...
BATCH SPECIFIC GC-MS REPORTS ON EVERY OIL: Every bottle of oil from Plant Therapy goes through multiple rounds of...
This oil is known to have certain toxic properties, and as such it is used only for topical applications. The oil can be diluted with certain carrier oils and makes an effective remedy for the skin and hair. It's commonly used as a cleaner for acne-prone skin.
6. Sweet Orange:
Gya Labs Sweet Orange Essential Oils - Mood Lifter for Stress Relief -...
Sweet Citrus - Our sweet orange essential oils radiate sweet and zesty aroma just like peeling fresh juicy oranges. With...
Diffuse or Topical - Use sweet orange essential oils for diffuser to relieve stress and uplift mood. Blend essential oil...
Uplift Your Spirits - The citrusy aroma of orange oil essential oil creates a positive atmosphere, helping you to ease...
The cold-pressed method is utilized to derive this oil from the orange fruit. The oil has rejuvenating properties, and this makes it perfect for the skin and hair. A few drops of the oil can be added to regular soaps and shower gels to enhance their properties. Sweet Orange oil also helps to get rid of odor in an environment and improve the ambiance.
7. Eucalyptus:
The oil is obtained from the leaves and bark of the eucalyptus tree. The oil has a unique smell and is popular for its natural benefits for the skin as well as its effective in various household applications.
To begin with, these oils are perfect as they can be used for various applications. After you get an idea of the essential oils that work best, you can add more to your list. Indeed, you are sure to discover the magical benefits of essential oils for your skin and hair.
Eager to add essential oils to your daily routine?
N-Essentials brings to you natural body care cosmetics and essential oils. 
Last update on 2020-08-20 at 15:37 / Affiliate links / Images from Amazon Product Advertising API