BERLIN, Germany – Dell is among the companies that manufacture notebooks across the globe that joined the IFA Trade Show this year, and they have announced the official release of the refreshed XPS 13 Notebook. The updated version is already using Intel's 15W eighth-generation quad-core processor, which was released just a month ago.
Apparently, there are a few changes implemented in the refreshed version of the XPS 13 Notebook in line with the new processors. The upgraded unit will still contain two upgraded USB 3.1 Gen 2 ports, slot for SD card, power connector, headphone jack, and the Thunderbolt 3 port. Once it is implemented, Thunderbolt 3 can support the charging of the unit without the use of the power connector. However, it would only be possible if Dell would consider using PCIe with x4 bandwidth in replacement of the current x2 bandwidth.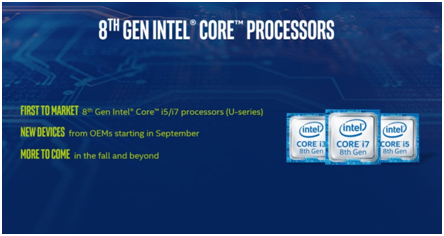 The users can still choose to use the 3200p x 1800p touchscreen display or 1080p non-touch.It runs with up to 16GB RAM and has SATA and NVMe as SSD options. The batteries are still at 60Wh that has a 22-hour battery life score for 1080p display and 12-hour battery life score for touchscreen based on MobileMark.
The price of the upgraded notebook is yet to be announced, but it is possible to be just within the range of the present and available XPS 13 units, which begins at $1,349. However, this is only based on the models that have 8GB RAM, 1080p non-touch display, and 256GB SSD using an NVMe.
The multinational technology company based in the United States might go further in releasing upgrades on XPS 13 Notebook after the inclusion of the eighth-generation parts. i7-8550U parts will be available on September 12, 2017. Meanwhile, some of the i5 parts will be out in the market by October.