SAN FRANCISCO, Calif. – Cubroid is now focusing on educating users about programming at an early age.
The startup modular robotics company targets children ages 5 to 12. The device is compatible with Lego blocks, which makes it more fun to use. According to the company's website, the coding blocks have sensors and actuators that use wireless communication that will result in multiple coding combinations.
There are models on the market that bear the same concept but have different designs, such as Cubelets and Cubetto. However, the Lego incorporation makes the Cubroid outshine these other similar products.
The device is safe for children, and you do not need to worry about their safety when it comes to tangled wires and connectors. The blocks "communicate" with each other thanks to Bluetooth technology. The blocks are then controlled with the use of a personal computer or a smartphone and an app.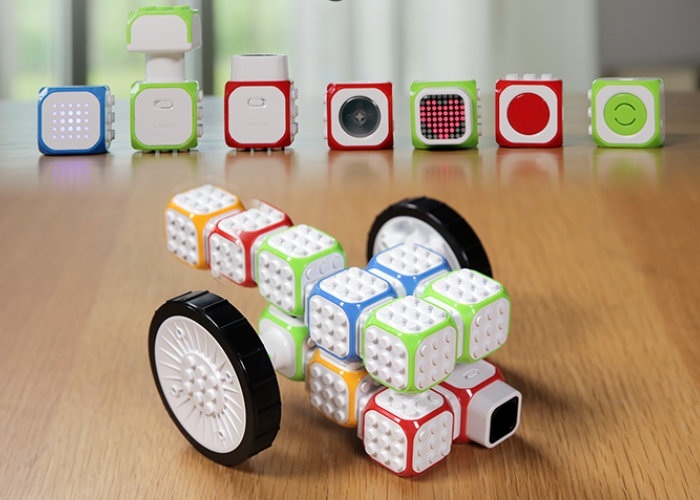 However, you do not need to use a PC or a phone if your Master block has the onboard program it needs to control the whole system. Children can now play with these blocks while experimenting with computer programming, which would eventually be updated to complex combinations.
Game developers and even hackers might eventually get a hand of complicated software kits in the upcoming upgrades. For now, the company is focusing on developing children's potential in computer programming.
The Cubroid is a great learning device for children, but it can also improve in some areas. The cubes work individually and should be charged one by one as well. You would need a bunch of charging connectors if you own several of these blocks.
The wireless educational blocks were introduced in January during the Mobile World Congress 2017. The device gained a warm reception by the audience during the demonstration.
The final round of the technological demo is scheduled in January 2018 at the Consumer Electronic Show Annual Conference in Las Vegas. The product is tapped to be shipped by February of next year. The Cubroid project received its funds through a Kickstarter that has surpassed four times its goal of $10,000.