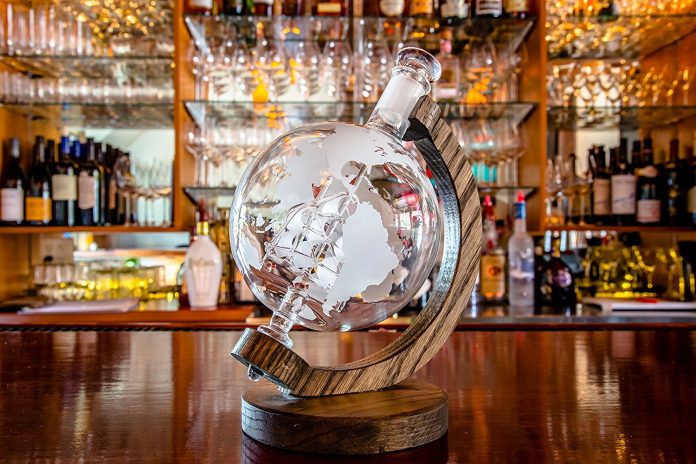 No matter what, even if the world keeps on moving forward and do all of the advancement. Some things are always going to stay on trend and are going to make everyone gets amazed by their presence and uniqueness. One such thing is the globe decanter. Decanters will make sure that your drink remains just the way it is supposed to be before it flows down the throat. Here is the list of the top 10 coolest globe decanters that are going to make the overall look of your table go higher than it already is. All of them at an affordable price as well.
10. Whiskey Decanter Set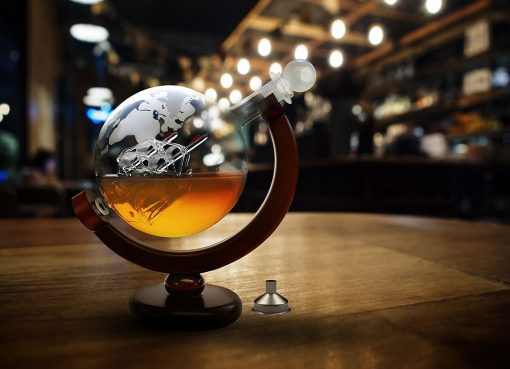 We are going to start our list with this 850ml beauty. That has an Antique Ship Glass Stopper, and you can store any drink that you like in this one. It also has a pouring funnel, so that is another one of the treats. Each decanter is a skilled artisan's handblown masterpiece. It is also larger and with the box and all of the packings it is going to make a perfect gift for anyone.
---
9. Etched Globe Whiskey Decanter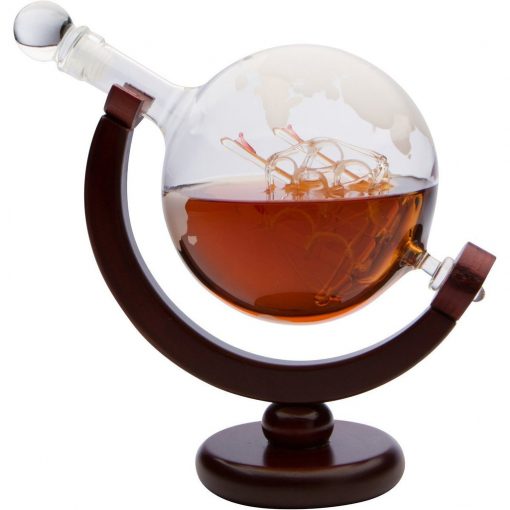 Ships are never going out of trend just like the globe decanters are not. This one is going to help you turn the wine or whiskey into the work of art and will also make it worth having. It is also large enough to hold the contents of an entire bottle and isn't going to be less for you on a fine day. The tight and made for each other stopper on top makes sure that the freshness remains intact. Also, the wooden stand at the bottom will only compliment it as a whole.
---
8. Crystalica Extra Large Red Wine & Whisky Decanter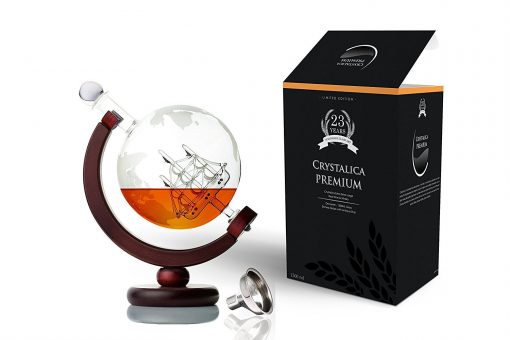 Just in case you're not impressed with the smaller sizes of all of the decanters you can go for the ones that are large and can make sure that they take all of the space on top of the place you put them. This 1500ML Whiskey Globe will do just that for you and is going to make sure that it can store much whiskey than any other globe around. Not only can it hold whiskey, but it is also perfectly suitable for Bourbon, Brandy, Scotch and any other type of liquor.
---
7. Glass Globe World Decorative Decanter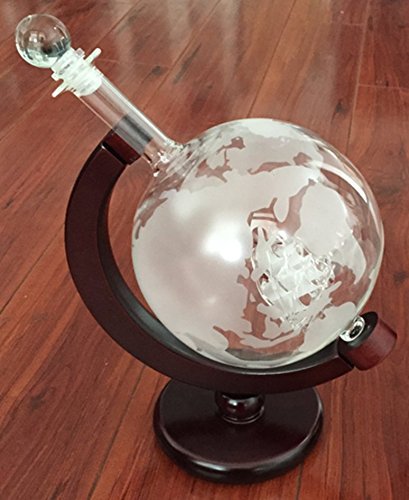 Whenever you think or even listen to a word that says Globe, a world map is always a thing that is going to hit your mind. This is what these guys have tried to target and have made sure that they print the real-time world map on top of it. With a wooden stand to hold it tight and firmly on the top and a very attractive glass cork, you are going to drink almost anything both with ease and also a style.
---
6. Eravino World Globe Decanter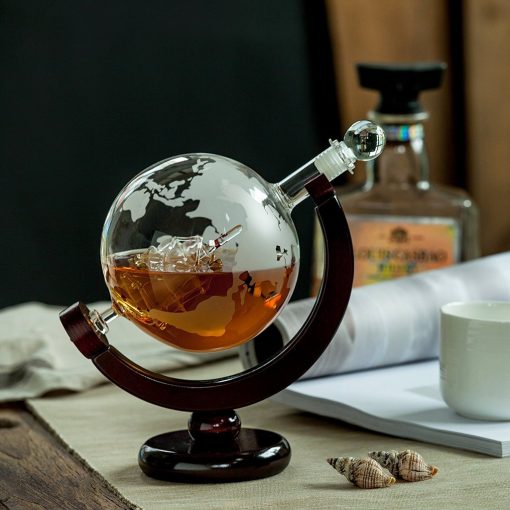 Another one of the finest things that you are going to find around that will turn any liquor you can think of into the work of art. A very beautiful and perfectly crafted glass sailing ship is already inside of it, but they have been generous enough to etch on top of the glass that is in shape of a durable glass, the world map. That is no less than a treat itself. Made from the top quality ingredients, it is going to give you the best satisfaction and is going to last for years.
---
5. Denizli Spirits Handmade Decanter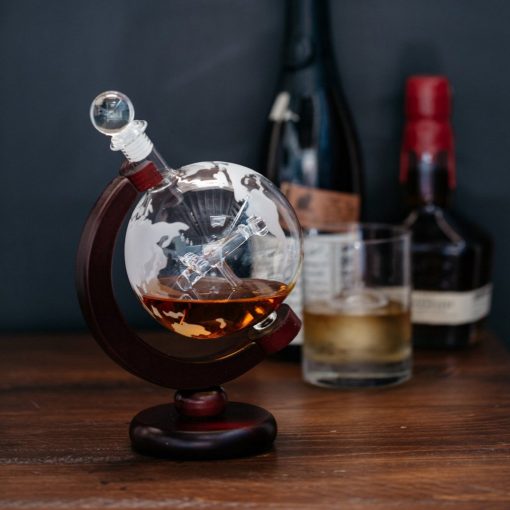 If you care for all of the detailing and want to make a difference with the appreciation, then you can go for this handmade decanter that is far more worth appreciation than anything that you can find. It is also going to make a perfect gift as well. It is set with a wooden stand of course and also a bar funnel trying to make it look as crafty and worth watching as possible. It comes with a 100% durable lead-free glass. A perfect gift for anyone.
---
4. Etched Globe Decanter with Glass Stand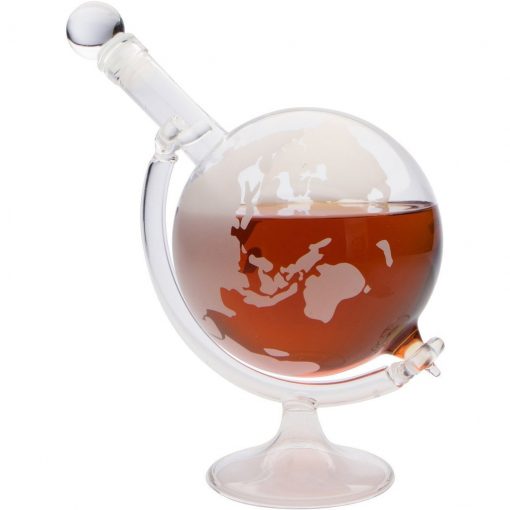 Delicacy and transparency is sometimes everything for a certain product, and that is something you're going to find both at the same time in this globe decanter. As you spin the decanter, its precious contents will also aerate to open up the flavor and allow your wine or spirits' aromas to develop. This is one of the finest features you will find for this product. Hand blown glass as a whole is recommended to be washed with hand, but as a whole, if you look at it sitting on top of the side table it is a beauty.
---
3. Wine Enthusiast Etched Globe Spirits Decanter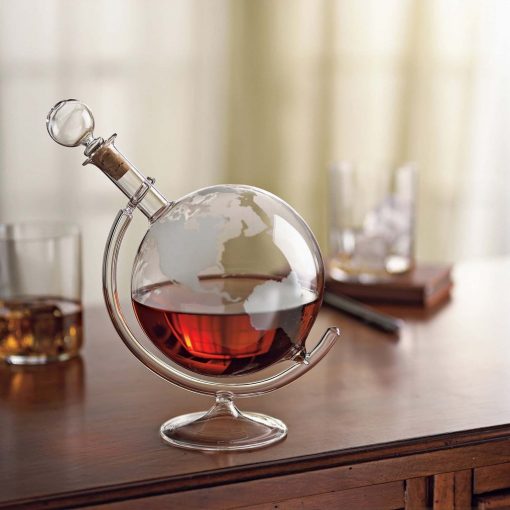 A perfect globe decanter for the money and totally on spot option for anyone. Etched on top is the globe and as expected the world map printed. The glass might look very delicate from the outside and worth breaking. Yes, it is! But at the same time, it has a very tough inside to prevent it from all of the heat being entered. In shorts a heat-resistant glass. A Pretty good deal right? It also has a glass base that is carved with perfection.
---
2. Nex Liquor Decanter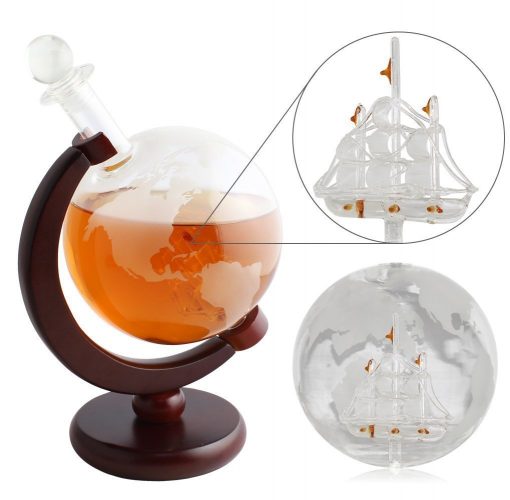 Our number two for today is this beauty and advertisement of traditionalism by Nex. The table top liquor decanter can keep your liquor fresh and the aroma full bodied. It comes in a size of 1000 ml, so there is plenty of room for whatever you want to go with. It is going to make a fine gift and that too in one of the finest prices you are going to find in the market. The diameter of the glass ball is 5.1 inches, so it looks perfectly fine with the glass crafted ship in the middle and with the map printed on the outside.
---
1. XIDAJE Decorative Decanter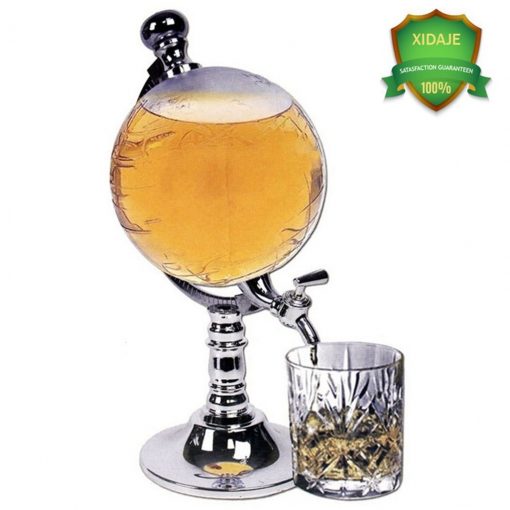 Last but not least comes the best for the list. The whiskey decanter and stand are made entirely by hand; The globe decanter is hand-blown and then carefully etched for a level of quality that is truly unparalleled. It also has a tap that can be used to make it look even better and entirely useful.
---
TAKE LOOK AT THIS PREMIUM DECANTER IF YOU WANT THE BEST