We all knew it was coming, and that the cicadas who have been underground since 2004 would rise up again.
It's difficult to forget the screaming, but after 17 years, each brood seems to be louder, and more annoying, than the last.
And since you can't shut the bugs up yourself, your only option is to block the noise out.
But there are so many noise-canceling headphones out there, and it's difficult to know which models will actually block out the screams. It, ironically, makes us want to scream too.
But there's no need to despair! Finding the right noise-canceling headphones for you can be as easy as pie when you're shopping online.
But before you get started, how do you figure out which pair is right for you?
How to Choose the Best Noise-Canceling Headphones for You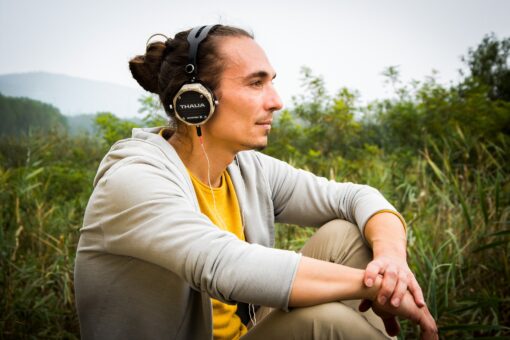 There are many amazing technological features available today, and all of them sound like they're straight out of Star Trek.
But anything can be gussied up and made to sound fancier than it is, so how do you determine what you really need? Start with basic features that will fit your day-to-day life.
First, decide on whether you want your headphones to have wires or not — if you plan on sleeping with them on, it's best to spring for wireless.
However, if you'll only be using them for work or doing things in a single space, a wire likely won't get in your way.
You should also make sure your headphones are comfortable. If your headphones feel like they're about to squeeze your head until it explodes, you're not going to use them!
Make sure your new headphones are large enough to fit comfortably on your head. Double-check sizes before ordering!
And finally, you should consider springing for adaptive noise cancellation.
When you can tailor your headphones to your environment, you can use them for many other things. That means getting your money's worth far beyond cicada mating season.
Related Read: Best Wireless Earbuds and Headphones under 50$ in 2019
7 Best Noise-Canceling Headphones to Buy
With that, we move into the best noise-canceling headphones out there.
Remember to keep them charged, should they need it, and hang in there until the cicadas stop. They will stop eventually!
1. Mpow Bluetooth Headphones
No products found.
Our first pair is very impressive. These headphones from Mpow come in two colors, they have the ability to charge rapidly, and will give you 45 hours of playtime.
The built-in noise reduction can block out even the most annoying of noises. The 40mm drivers will muffle a variety of sounds, whether it's the cicadas or nearby traffic that's keeping you awake.
They're lightweight, too, so you don't have to worry about putting any strain on your neck while you wear them around the house.
Their sleek design makes them perfect for travel, too. They can be folded to fit into suitcases and can be taken with you just about anywhere.
The only downside at all is a small blue light that cannot be turned off. This light will flash and it may irritate some people. If that visual aspect may bother you, be sure to keep that in mind before buying!
2. Bose QuietComfort Wireless Bluetooth Headphones
Bose QuietComfort 35 II Wireless Bluetooth Headphones,...
Three levels of world-class noise cancellation for better listening experience in any environment
Alexa-enabled for voice access to music, information, and more
Noise-rejecting dual-microphone system for clear sound and voice pick-up
If you're in the market for some headphones that won't get in your way at all, these next headphones from Bose might be just for you.
One of the biggest perks aside from the ability to block out any outside noise is the fact that they're wireless.
They have a total battery life of 20 hours and can be charged through USB ports.
In addition to being pretty much entirely hands-free, they also have Bluetooth as well as the ability to connect to an Alexa.
With Alexa, you can play music and audiobooks, control smart appliances, set reminders, and so much more.
The only downside to enabling Alexa is the fact that your microphone will always be on and listening.
However, because these are Smart Headphones, that means that they can be updated and their basic functions can be changed.
They can also be controlled via an app (you will have to decide for yourself whether that is a good or a bad thing). If you don't have any tablets or phones, you may not want headphones controlled with an app.
Technological mumbo-jumbo aside, let's return to the noise-canceling aspect.
These headphones are noise rejecting and are designed to balance the audio evenly to prevent any interruptions.
Overall, they're great headphones if you'll be passing through an area with many cicadas, but not so much if you're living in a cicada-heavy area.
3. Sony Wireless Headphones
Another pair of wireless headphones that might just save you from cicada-related madness is from Sony.
These noise-canceling headphones have a battery life of 30 hours and have a quick-charging feature. Roughly 10 minutes of charging will give you 5 hours of playback time.
The pair also have touch sensor controls that allow you to play, pause, and skip whatever it is you're listening to with ease.
These headphones also have adaptive sound control, speak-to-chat technology, and a voice-activated virtual assistant.
Plus, you know you're getting top-notch comfort. You can wear them for hours without any pressure, squeezing, or irritation.
You can also use these headphones for picking up calls with little hassle.
And the noise-canceling technology will block out the screams of cicadas and allow you to hear the person on the other end of the line. It's a scream-proof miracle!
4. Cowin E7 active noise-canceling headphones
No products found.
Another fantastic option for you is the next pair of noise-canceling headphones from Cowin!
These headphones are made to keep annoying sounds out and leave you to listen to your music, movies, and audiobooks in peace. These headphones can be both wired and wireless, too!
The 45mm drivers deliver the cleanest sound and bass — and keep the song of the cicadas outside where it belongs.
In addition to being highly adjustable, they're also made with comfort in mind. Their lightweight, comfortable fit will allow you to wear them for hours at a time.
They also have a built-in microphone. If you often find yourself taking calls on your phone, these will make talking on the phone during cicada season much easier.
Plus, the Bluetooth capability allows you to connect to pretty much any one of your smart devices. Say goodbye to frustrating, tangling wires!
And as an added bonus, they come in plenty of vivid colors. You might even love them so much that you'll end up getting more than one pair!
5. Vankyo Wireless Bluetooth Headphones
No products found.
Another best-seller that has left many people satisfied is made by Vankyo.
These wireless headphones have dual 40mm drivers that produce the best quality audio possible, allowing you to find a little bit of peace.
Their charging feature is shockingly efficient, too. The USB charging is fast enough to leave you with 2 hours of playtime after as little as 10 minutes.
Their total battery life can allow you to listen to almost anything for up to 30 hours.
In addition to long playtime and lack of wires, their design is sleek and allows them to be folded. You can take them almost anywhere, and fit them into almost every bag.
And they're comfortable, too. They're super soft and easy to wear, meaning you won't have to worry about getting a headache if you wear them for long periods of time.
6. Wireless Bluetooth sleeping headphones
Sleep Headphones Bluetooth Headband Wireless Music Sports Headband...
⛹️【BREATHABLE SPORTS HEADBAND】The fabric of this wireless bluetooth sports headband moisture-wicking and won't...
💤【COMFORTABLE SLEEP HEADPHONES】- Most sleep headphones are designed for side sleeping, but the LC-dolida sleep...
🎧【ENHANCED BLUETOOTH】- The headphones Headband feature with quality chip, fast paring speed, less power...
Sick of cicadas robbing you of your sleep? We know wearing bulky day-to-day noise-canceling headphones just won't work. But what if you had something specifically designed for sleeping?
This next pair of headphones was designed with sleeping in mind and can be worn comfortably while you lay in bed. Even on your side!
These wireless headphones from LC-dolida utilize Bluetooth technology to allow you to listen to your entire collection of audios without having to plug anything in.
They're made with super slim fabric to ensure maximum comfort, can absorb sweat, and its ultra-thin headphones speakers are designed to stay comfortable while you lay down.
And to make them even better, the rechargeable headphones can be removed so you can wash the fabric headband.
Because these are designed for sleeping, they give you about 8 hours of playtime. They charge via USB and require 2 hours to achieve a full charge.
The active sound-canceling Bluetooth is a feature that we're sure you'll love — especially because it works hard to block out cicada noise!
7. Phillips BASS+ noise-canceling headphones
Philips Bass+ BH305 Wireless Bluetooth Active Noise Cancelling...
Digital noise cancelling actively reduce environmental noises for better enjoyment of your music in virtually any noisy...
Designed for more bass: big, bold bass you can feel
Rechargeable battery offers up to 15 hours of playtime with ANC on, 18 hours with ANC off
And finally, you can find some of the best noise-canceling headphones right here.
Our final pair, from Phillips, is sure to block out the screams of cicadas.
These active noise-canceling, wireless headphones are perfect for keeping annoying noises out while you stay productive.
The rechargeable battery gives you between 15 and 18 hours of playtime, and the ANC feature can be turned on and off. You can use these year-round!
And you can rest assured knowing that the 32mm speaker drivers are going to block out everything you want them to.
They're also lightweight and very comfortable. The ear shells are adjustable, as well as the headband.
They can also go anywhere! You can fold them up and tuck them away in a bag or purse to take them with you wherever you go.
With these headphones, your quest to find what works to drown out cicadas will soon be a distant memory.
Why Do Cicadas Scream?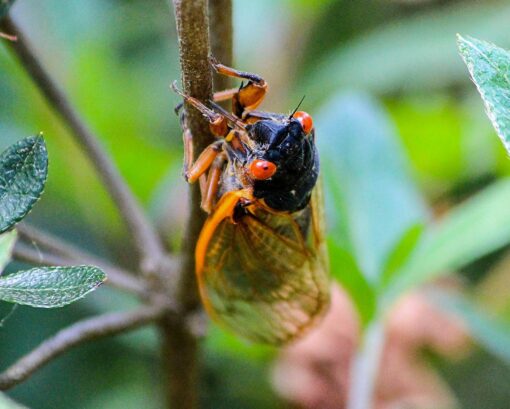 Everyone knows that cicadas scream, but does anyone know why?
Yes, and the answer is that they scream as a way of calling a mate. The high-pitched, ear-grating call is belted out by males, and each species has its own unique song.
Cicadas are (thankfully) the only insect on the planet capable of screeching out such an ear-splitting song.
And if you think that the cicadas near you are bad, just be thankful that you're not stuck around the larger species.
Larger cicadas can sing at a volume of 120 decibels at close range. For comparison, a jet take-off is 150 decibels, which can rupture human eardrums!
Do headphones drown out the cicada hum?
That depends on the headphones you get. It can also depend on the time of year, and how close you are to the cicadas.
It can be very difficult to find a pair of noise-canceling headphones that will completely block out the cicadas screaming, but that doesn't mean it's impossible.
How long will the cicadas be screaming?
The cicadas will scream until they find a mate.
After cicadas mate, they die pretty much immediately. So you can expect the screaming to continue for as long as the cicadas are on the surface.
You may want to contact a local biologist or entomologist to find out how long the cicadas will be screaming in your specific area.
Zoologists are also a good bet for finding out all you can about cicadas. No matter what your local professional tells you, we hope those pesky bugs don't scream for long.
When will brood 11 happen
After brood 10 pops up, we know that the first thing on your mind after they're gone is "when will I have to deal with this again?"
Brood 11 is extinct, so if you see them, begin to panic.
All joking aside, they haven't been seen since 1954, and the next brood you'll have to worry about is brood XIII.
You can expect another brood of cicadas in 2024, when they will emerge and scream again.
Let's be glad that we won't have to deal with the screaming for another 3 years. And that the long gap between broods gives you a ton of time to invest in new noise-canceling headphones.
Related Read: Best Gaming Headsets 2019
Cicadas Scream, You Scream, We All Scream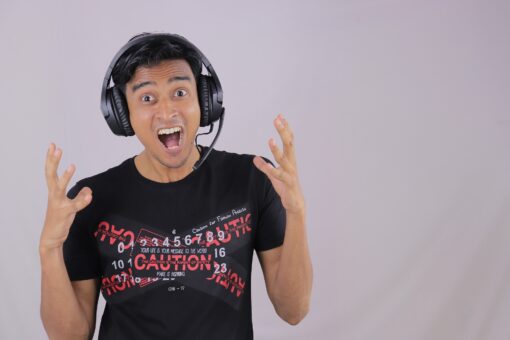 Now that you know all that there is to know about cicadas and the noise-canceling headphones that will save your sanity, all there is left to do is get yourself a pair.
No matter where you are when the cicadas crawl up and out of the ground, we hope they aren't too annoying. and if they are, we hope you find some noise-free peace soon.
Best of luck to you in your quest for quiet!
Which noise-canceling headphones do you recommend? Do you have any tips for dealing with cicadas?
Let us know in the comments below! We're always looking forward to hearing from you.
---
Mady Oswald is a writer in both realism and fiction, with a love for baking and animals.
Last update on 2020-08-20 at 15:37 / Affiliate links / Images from Amazon Product Advertising API