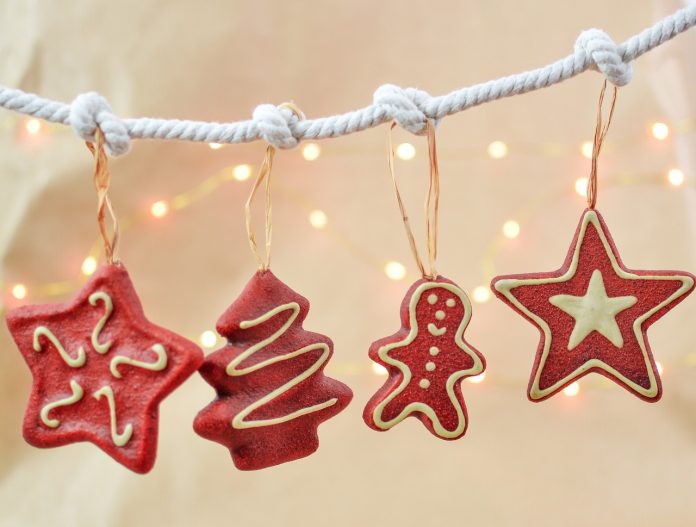 The Christmas is coming and millions of people around the world are now preparing for the big holidays. and At the same time, this is pretty stressful time for many people, we need to get gifts, Christmas tree and of course some decorations in the house and yard. To help you with Christmas decorations we have created a list of some pretty cool and interesting decorations to choose from.
1. Happy Santa Toilet Seat Cover – Christmas Decoration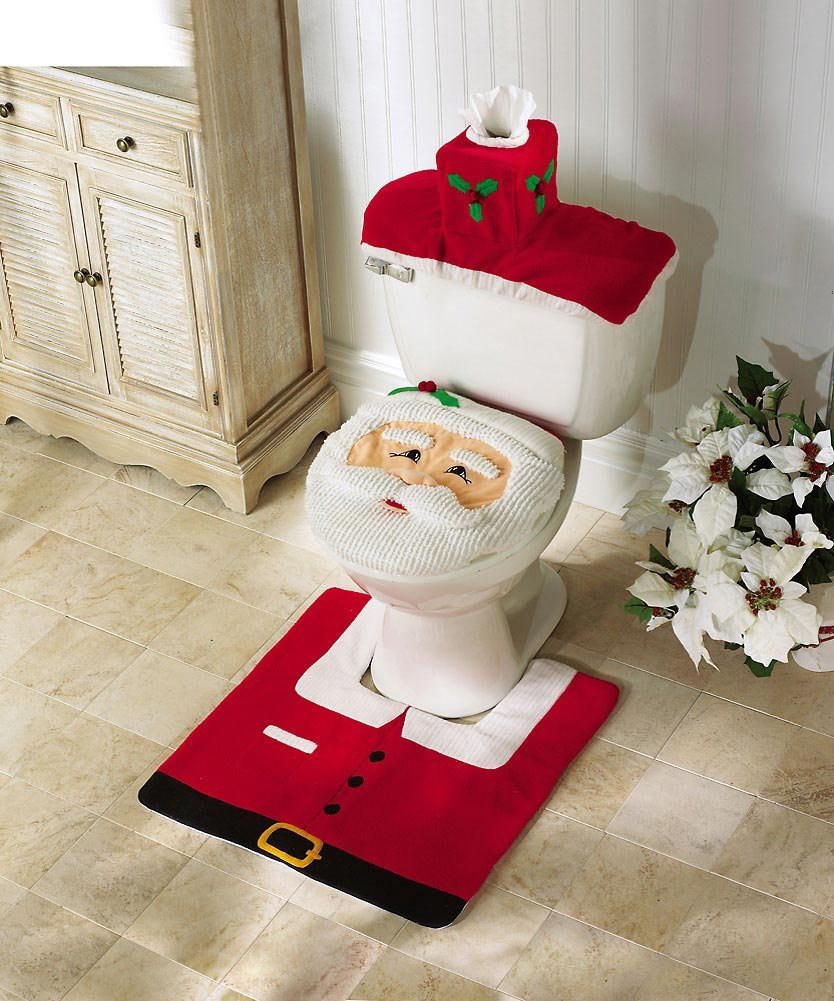 Well, this is something pretty interesting. You can meet the Santa every time you go to WC. No doubt this is one of the most interesting Christmas decoration you can find, though not everyone would like this idea. This toilet seat cover consists of three parts. Both the toilet seat cover and contour rug has a rubber backs that grips well on most surfaces. Its 100% polyester fabric with elastic edges to fits your toilet seat well. Compared to other Christmas toilet seat decorations, this can be washed with a washing machine. There are also cool Snowman toilet seat covers.
---
2. Twinkle Star 300 LED Window Curtain String Light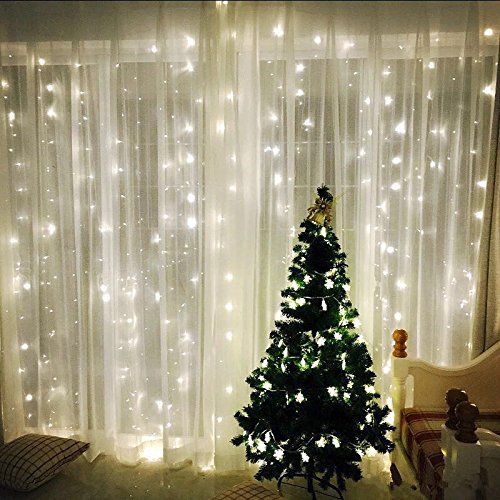 Bright and eye-catching Christmas decoration that looks just amazing. There are no special tools needed to install Twinkle Star LED window curtain. The LED curtain is made out of 300 bright white LED lights. The power line length is 8.85ft and the distance between mode controller and the plug is 0.98ft. The LED curtain has 8 different modes: slow fade, steady on, twinkle/flash, slogs, chasing/flash, sequential and waves.
Specifications:  
Product Size: 9.8ft×9.8ft
LED Curtain Color: white  
LED Quantity: 300 LEDs  
Waterproof Level: IP44  
Voltage: 110V  
Output: 29V safe low voltage (Includes UL plug-in transformer)
---
3. Handing 3D Snowflake Christmas Decoration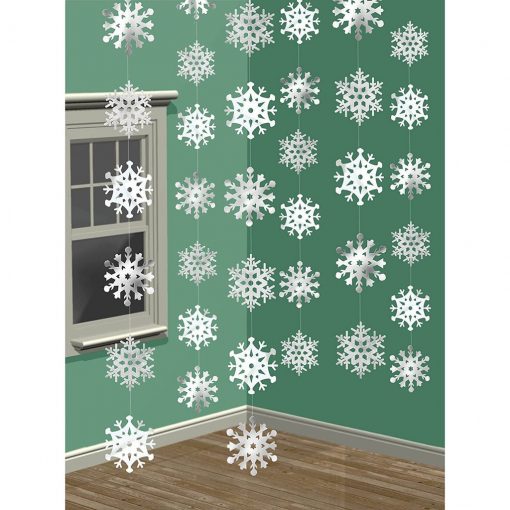 This 3D snowflake decoration will amaze everyone who comes into your room. This hanging decoration is very elegant, with each string measuring 7 feet. The pack contains 6 strings in total. Colored silver strands with metallic foil snowflake cutouts. This snowflake decoration will fit in every home, both modern and traditional.
---
4. Cute 

Snowman Kitchen Appliance Handle Covers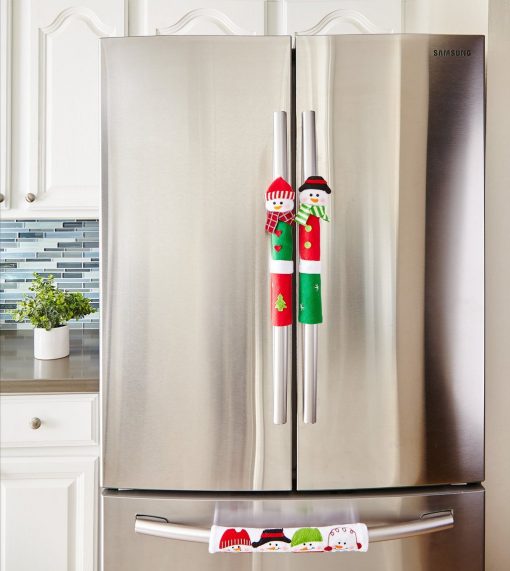 Add an accent to your kitchen with lovely Snowman refrigerator handle covers. Super easy to attach and remove, bottom to top velcro for a secure fit. Package includes 3 Snowman handle decorations, add two to the refrigerator and one to microwave handle. Two vertical snowman handles and one horizontal handle with four cute snowman faces. They are made out of polyester. Add Christmas feeling to your kitchen and protect appliance handles at the same time.
---
5. Lightshare Birch Tree Review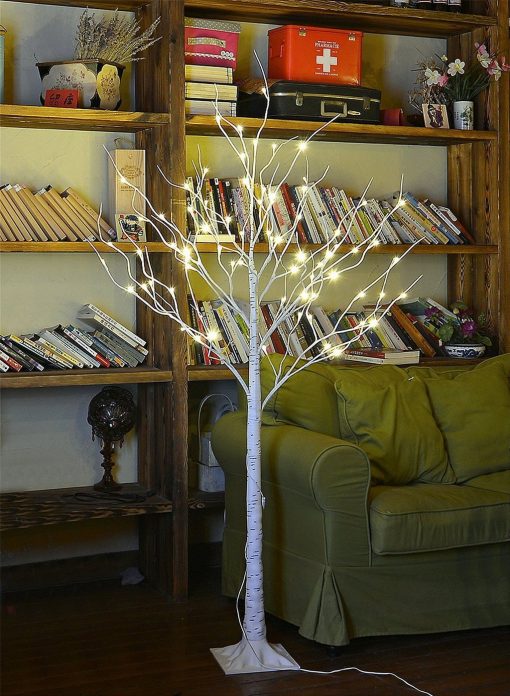 Premium Birch tree decoration with 48 warm LED lights. It is 4ft tall and has 16ft lead wires, 24V adapter and its made for both indoor and outdoor use. The branches are bendable, so you can customize them any way you like and create interesting shapes. Lightshare offers long life expectancy up to 30 000 hours. There are two colors available white and brown. Also, it comes in 3 sizes: 4ft, 6ft, and 8ft. Add a nice accent to your front door our in the living room. It's more expensive compared to other Christmas decorations in our list.
---
6. Flickering flameless LED candles with remote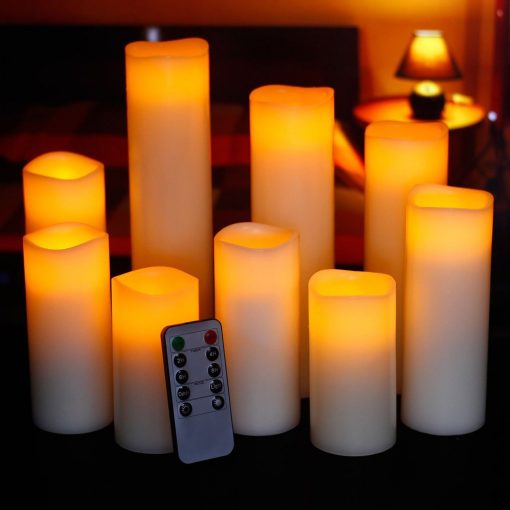 Set of 9 flickering flameless LED candles with a 10-key remote timer. Once you set up the timer, the candles turn on at the same time each day. They will stay on for 2 hours, 4 hours, 6 hours our 8 hours. You can control all the candles with the remote. Each LED candle requires two AA batteries, which are not included in the package. The battery life expectancy is about 150 hours. These LED candles are incredibly realistic and of course safe for children and pets. The height goes as follows: two are 4-inch, two are 5-inch, two are 6-inch, then one is 7-inch, one 8-inch, and one 9-inch. The diameter of all candles is the same 2.2 inches.
---
7. Outdoor Decoration – Iluminated Lawn Lights 21WW10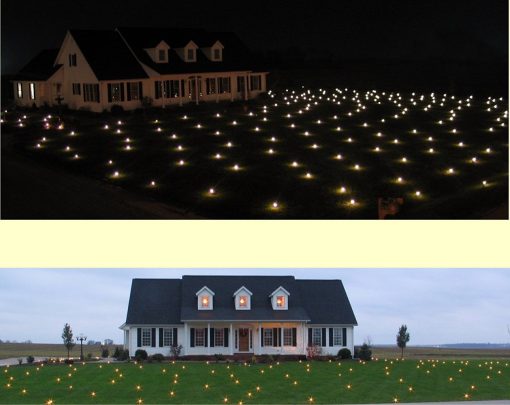 Outdoor lawn light decoration, easy setup, create a display of your choice in minutes. No tools necessary just stick them in the ground. This decoration is almost invisible in the day. Life expectancy is about 50 000 hours. There are six sizes and seven colors available. Don't forget about outdoor yard stake with grounded outlets.
---
8. Christmas Tree Glass Ball Decorations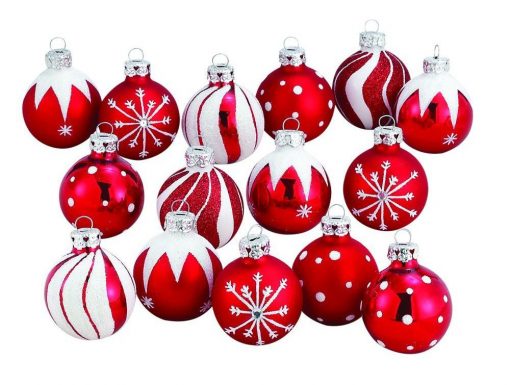 White/ Red decorative glass balls with ornaments. Set of 15 glass balls with different ornaments. The diameter of Each ball is 1.57 inches. You can choose between a set of 15 or 30 balls.
---
9. Christmas Outdoor Laser Light Projector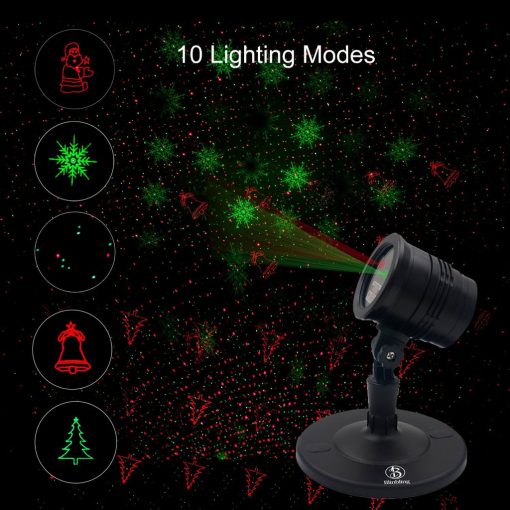 Bling Bling red and green outdoor laser projector. Laser projector comes with wireless remote and timer. You can set it up for 2/4/6/8 hours, the remote is effectively working within 15 meters. The projector shows four decorations, two red and two green. In total 10 modes/patterns available.
---
10. 

Merry Meerkat Holiday Porch Greeter Meerkat Statue: Set of Two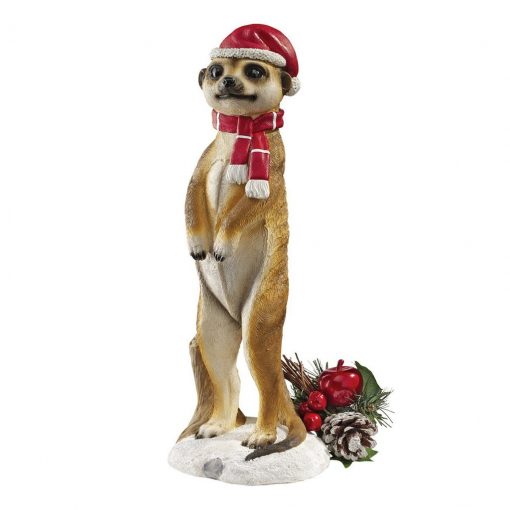 So, Elves are not the only ones to help the Santa. There are also Christmas meerkats with a Santa hat and red scarf. Santa's helper meerkat sculpture tunneled through the snow to give your Christmas holiday guests a warm meerkat welcome!
---