The hard drive market has expanded a lot over the past couple decades in terms of both product quantity and their performance. However, the portable drive market is still mostly filled with visually similar-looking, simplistic metal or plastic portable HDDs and SSDs. People who want a good-looking, exquisite drive may have to spend quite a while finding one, especially within the much smaller portable SSD market.
If you are such a person, it might be worth looking at the Brinell SSD lineup with their specially designed cases, each of which contains a Samsung 840 EVO SSD.
Specs
PROS
Exquisite high-quality design
Delivers read/write speeds acceptable by today's standards
Handy cable integration
CONS
2-2.5 times more expensive than other (potentially faster) SSDs
Breakdown of Features
As we mentioned before, the Brinell Drive SSD consists of the stylish carbon/wood/leather case by Brinell and a repurposed Samsung 840 EVO internal SSD. Accordingly, the Brinell SSD has the same 250GB, 500GB, and 1TB capacities as the EVO, however, the native SATA connection of the EVO has been replaced by an integrated USB 3.0 cable for portable connectivity. The Brinell drive, although exquisite, comes with a somewhat short 2-year warranty.
Brinell promises 420MB/s read and 300MB/s write speeds, which is lower than 840 EVO's default speeds. This can be explained by the USB 3.0 connection being slower than SATA, and even though the drive doesn't reach the maximum bandwidth of either interface, performance still takes a hit from using a less storage device-friendly port. Few benchmarks have been taken of the USB 3.0 portable EVO device, but all of them show a similar result – Brinell SSD reaches its promised sequential speeds in most cases.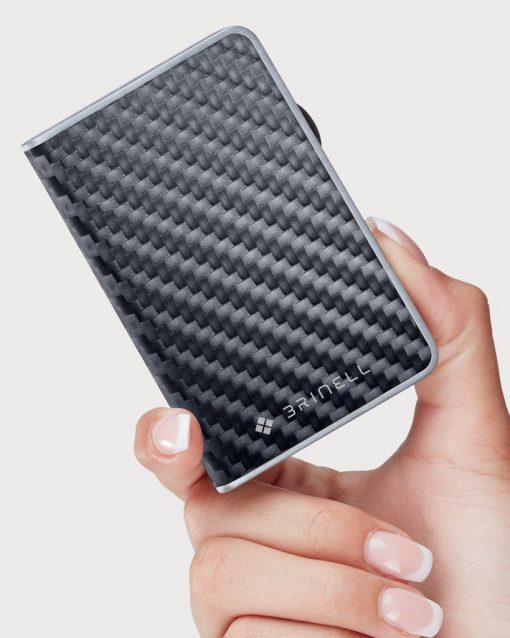 When it comes to software features, the Brinell SSD comes with the well-renowned TrueCrypt encryption tool and PureView, which is a backup tool for Windows users. While PureView might not be the most useful software tool, the now discontinued TrueCrypt (now developed as VeraCrypt) is highly acclaimed by its users and provides safe encryption by creating a "vault file" that helps you store data safely behind a password.
Even though Brinell SSD delivers all the features and performance you'd need from a portable SSD, it's hard to find this product on any of the largest retailer sites. The only place where you can get it (as of July 2017) is Brinell's own website, where it's priced at $200 for 250GB, $300 for 500GB, and $600 for 1TB (all wooden finish models sell for $19 more). This adds up to $0.60-0.80 per GB, which is almost twice as expensive as other SSDs, portable ones included. This, of course, is mainly because of the posh design, the creation of which involves delicate craftsmanship and expensive materials. Also, the drive came out many years ago, so its price won't ever fall to currently acceptable price levels, as it is with most other outdated devices.
Design and User Experience
What makes this portable SSD a Brinell drive is the exquisite design, which can feature either a carbon weave, wooden pattern, metallic, or leather finish. All finishes feature expensive materials, like mahogany wood and nappa leather, and are laid out on both flat surfaces and one side (like a book). The sides are always silver-metallic and have a gap for the added USB cable to fit into seamlessly. Brinell SSD features one of the, if not the most aesthetically pleasing design in the portable SSD market, which may be worth the high cost for many people.
Other reviewers acknowledge the beautiful design, the quality craftsmanship, and durability, as well as the overall performance of the drive. However, they also conclude that the high price will understandably scare most people away from this great device, making it a premium portable device for richer, design-centered users.
What's in the Box?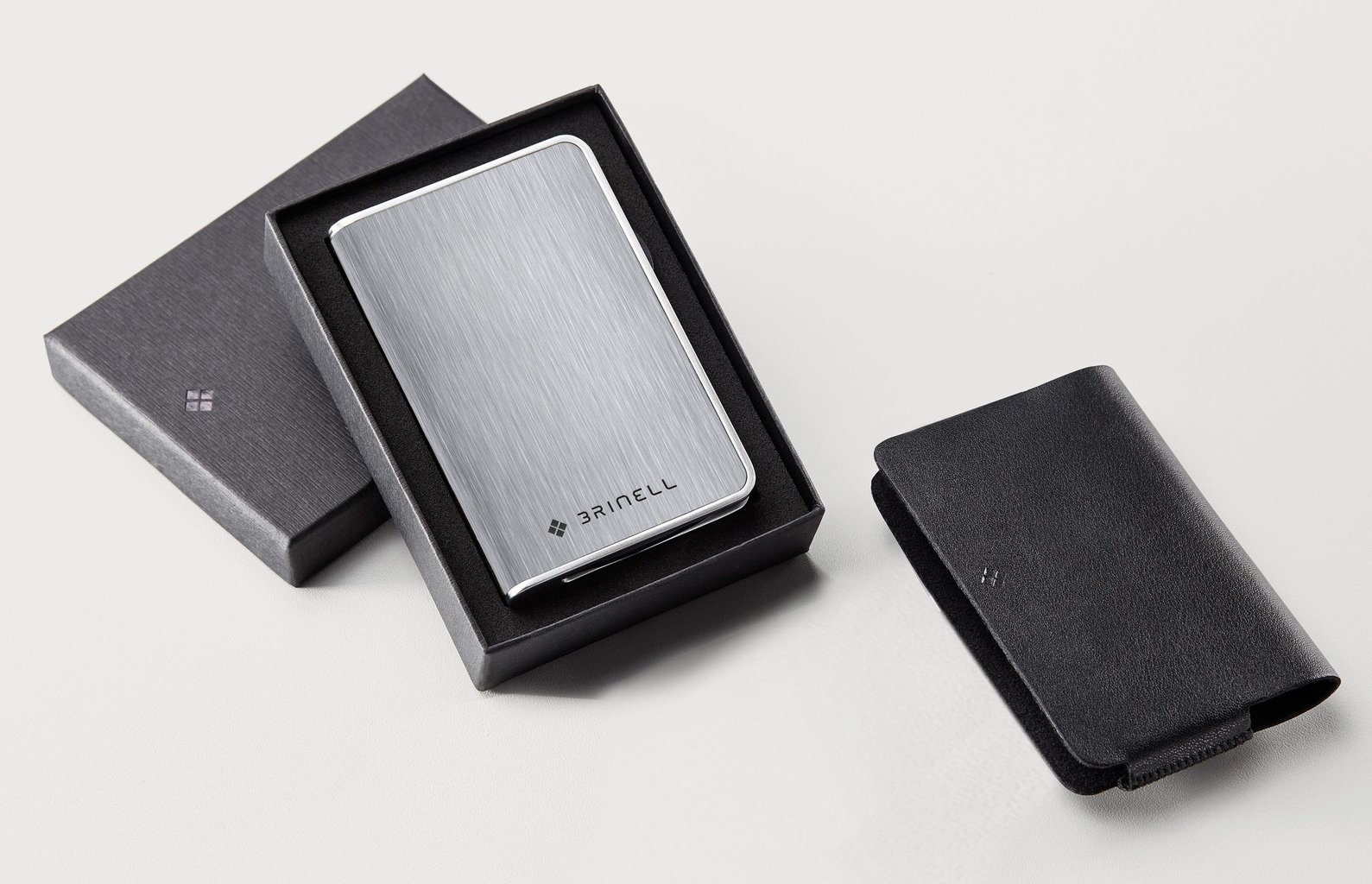 The product package includes one Brinell SSD of your chosen capacity (formatted in exFAT) with a built-in USB cable, a leather pouch, and a polishing cloth. The drive also contains setup files for both TrueCrypt encryption and PureView backup tools.
Verdict
Seeing any device that can deliver both looks and performance is rare, and Brinell SSD delivers on both of these values. Even after being repurposed to work with USB, the Samsung 840 EVO inside the Brinell SSD shows pretty high read and respectable write performance, and would still be viable even many years after its release.
The stylish design will definitely stand out and has pretty much no alternatives in the market that would deliver such aesthetics, let alone combined with high performance. However, this premium drive has an accordingly premium price tag, making the drive cost 2-2.5 times more than most other SSDs. Overall, this beautiful portable SSD has survived the passage of time in terms of performance but hasn't exactly adapted in terms of price, making it a viable choice only for people willing to pay a whole lot for an exquisite design.