Meta Description: If you are tired of having to wait until you have internet access to watch your YouTube music and movie video, you're in luck. Here's a great guide on the best YouTube downloader apps available so you can watch offline.
What's the Best YouTube Downloader on The Internet?
What's the one place you know you can turn to and see your favorite videos and movies? If you said YouTube, you're right! There is nothing wrong with watching YouTube videos in your spare time. However, sometimes you want the flexibility to watch them on your laptop, smartphone or other mobile device when you don't have access to the internet. Sometimes you may not want to wait for your videos to buffer while you are streaming on a bad or slowdown connection. Downloading your video to your smart devices is a great way for you to avoid the headaches that slow connections can bring.
At first glance, you might think it's possible for you to save the videos you like offline, but sadly, YouTube doesn't make it possible for you to download all its videos easily. Of course, users have the option of subscribing to YouTube Red. However, what's the point in subscribing to something when you can find free and cheaper options online? Before you give up and go through withdrawal because you can't watch your favorite YouTube videos and movies, check out our compilation of the best YouTube downloader applications that can be found online.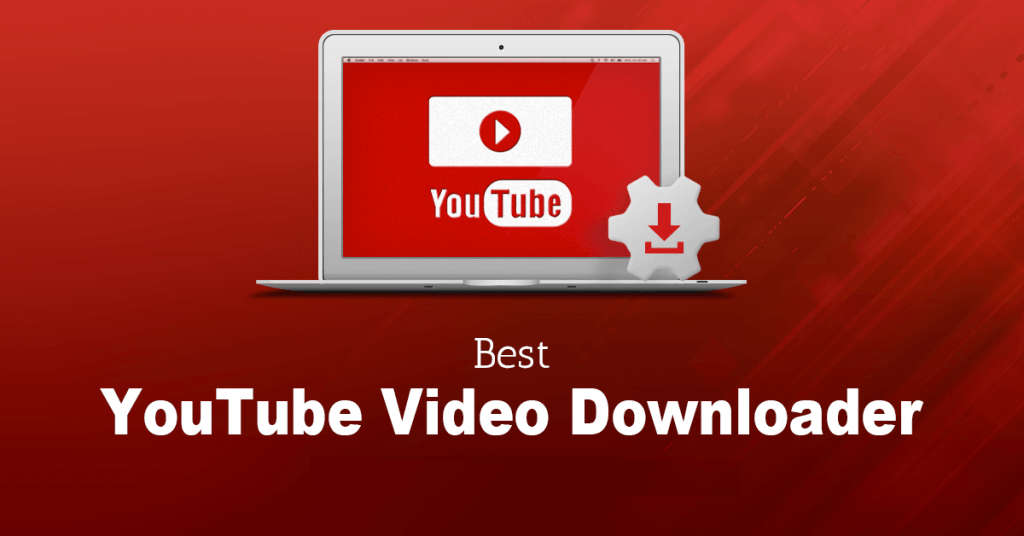 How We Found the Best YouTube Downloaders
Finding the right YouTube downloaders is not an easy task. We researched many applications and processes to determine which downloaders provide you with the best viewing experience possible. There are various online options and applications that allow you to download and take your movies and videos with you on the go, and we searched high and low on the web to find them.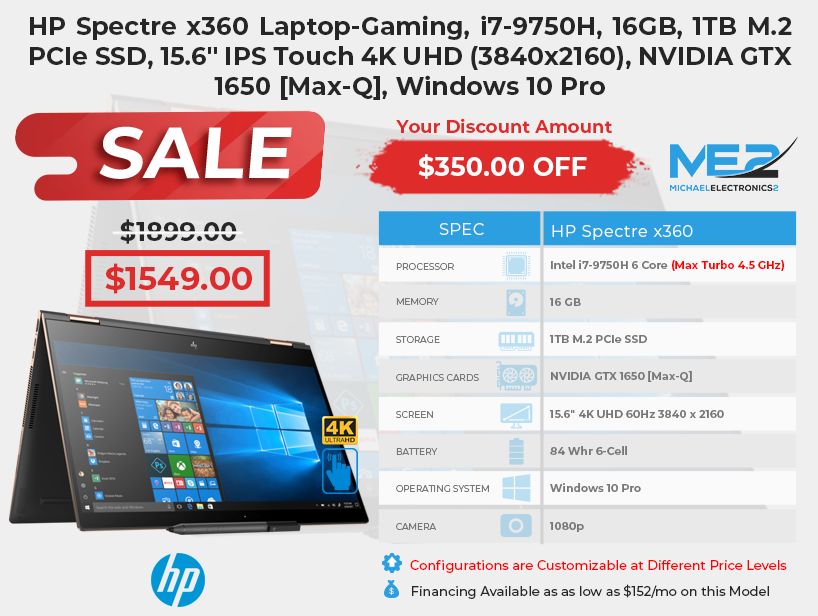 We took a variety of factors into consideration while evaluating each option. Criteria we used to separate the worst from the best include convenience and price. Keep in mind that you may have specific requirements that may cause you to develop a preference for certain YouTube downloaders. Without further delay, check out the best YouTube downloaders.
The Best YouTube Downloaders: The Rundown
We started this list with free options because we know no one wants to pay for something they can find for free. Keep in mind that free options are great, but sometimes it is necessary to upgrade to paid options to enjoy better features and convenience.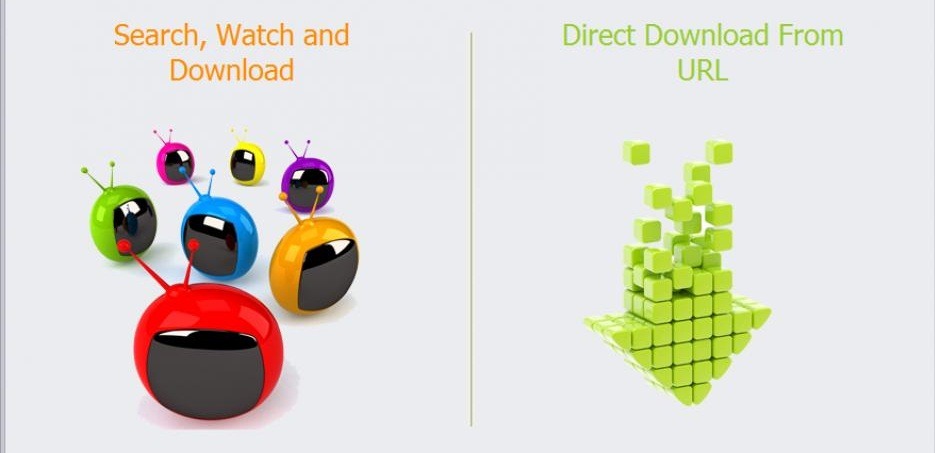 1. Kastor All Video Downloader
Kastor All Video Downloader is arguably one of the best YouTube downloaders out there. Besides making it possible for you to enjoy your favorite songs and movies without being online, it also allows you to download visual content from Google, Yahoo, Vimeo and more. It also allows you to specify which video format you want to use (FLV, WMV, AVI, MP3, MP4, AAC, iPhone, iPad, Android and more.)
Kastor All Video is shockingly easy to use. You don't have to be a tech expert or computer savvy to understand how to operate it. All you need is the URL of the video you want to download. Add it to the appropriate area of the app, choose an output format, click on the download button and voila! Using this process, you can download up to 20 videos all at the same time.
Obviously, free is the most desired option for the perfect YouTube downloader. Kastor All Video offers a trial and paid version. We strongly suggest that users take advantage of the free trial. By the time it ends, you'll be more than willing to shell out the bucks to upgrade.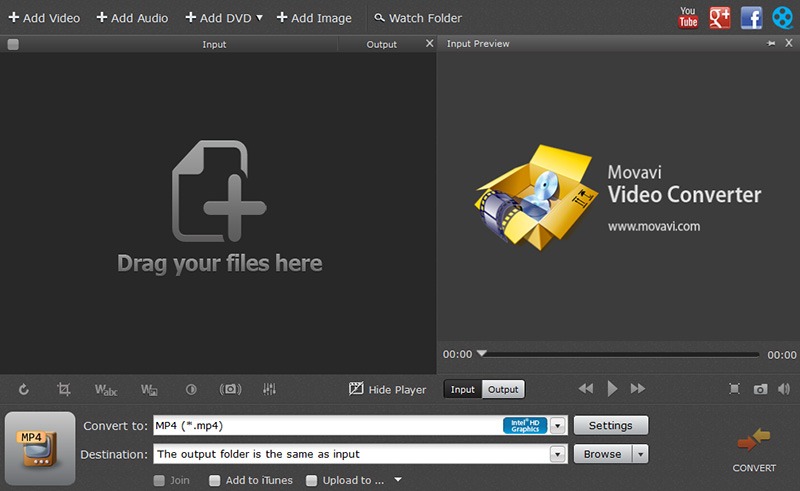 2. YouTube HD Video Converter
As its name implies, the YouTube HD Video Converter is an application that enables users to download their favorite YouTube videos from their internet browser. The way the program works is users must download and install the YouTube HD Video Converter and add the toolbar to their browser. The toolbar that is embedded in the browser can be used to search the internet for anything. When users run across YouTube videos they want to add to their devices, they only need to click the download option.
Perks include being able to convert downloaded YouTube video to different formats. Users will also love the optimization feature. There are 12 options to optimize downloaded videos for other devices, such as the iPod, iPad, iPhone and more. The downside is the application is limited. Users cannot use the program for any other video sites like Facebook and Instagram.
Users need to choose between the basic and free version. The free version restricts downloads to one video at a time. The pro version does not, so users to do not have to wait until one video is finished before downloading the next one.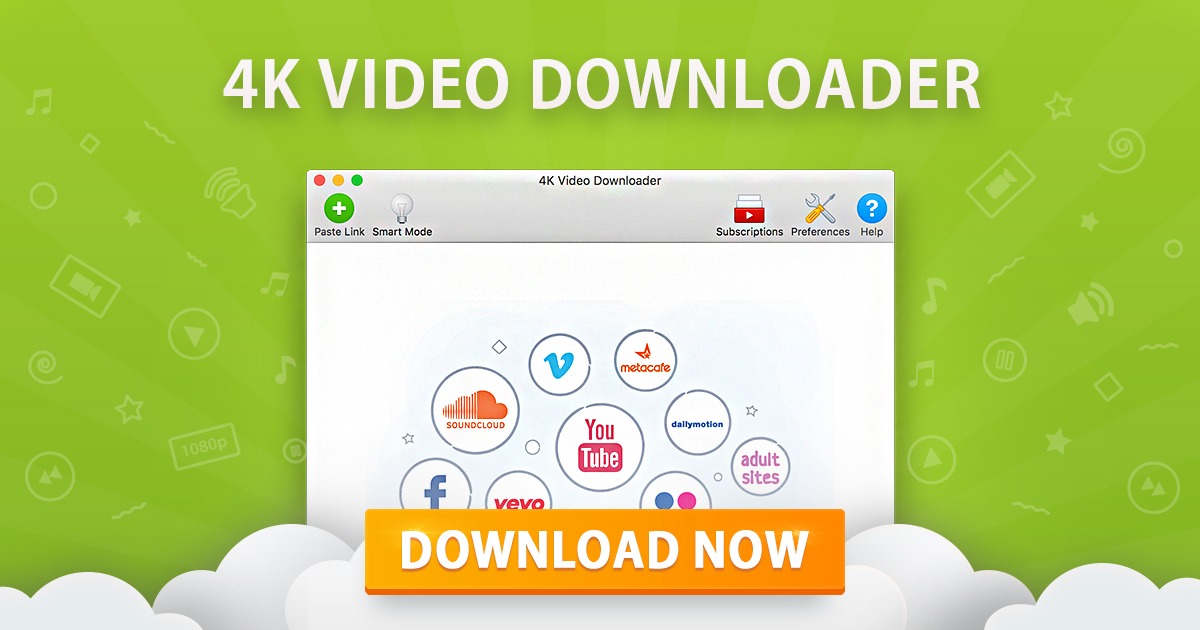 3. 4K Video Downloader
The 4K Video Downloader is a beast. Users can download 4K, HD and 8K videos from a variety of sources such as YouTube, Vimeo, Vine and more. The app has a unique engine that downloads videos up to five times faster than most video downloaders. If one only wants the audio from a specific YouTube video, there is the option to download the audio file alone. Users can convert their downloads to many different formats and watch them on various devices, such as the Xbox, PS4 and more. The bottom line is the 4K Video Downloader is so impressive that it has too many features to go into here.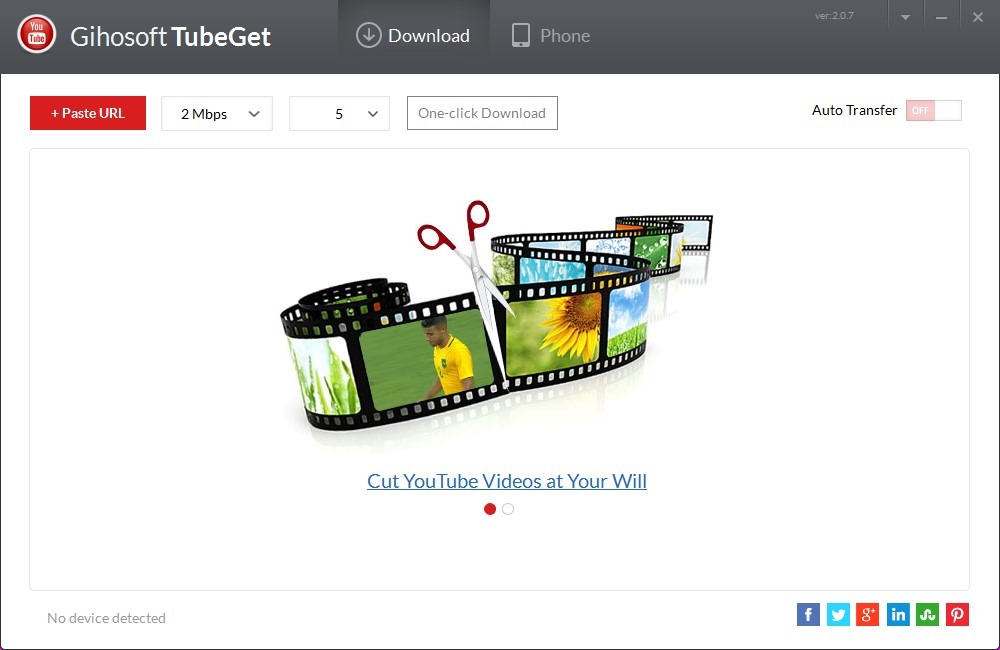 4. Gihosoft TubeGet
Many people love the Gihosoft TubeGet application because it makes downloading YouTube videos a breeze. It also can be used to download videos from other popular streaming sites. Unlike other video downloaders, TubeGet does not require users to download adware, bloatware and other apps. It supports most YouTube file types, including 720P, 1080P, 2K, 4K and 8K. However, anyone who decides to go with the Gihosoft TubeGet should watch out for the "failed" message.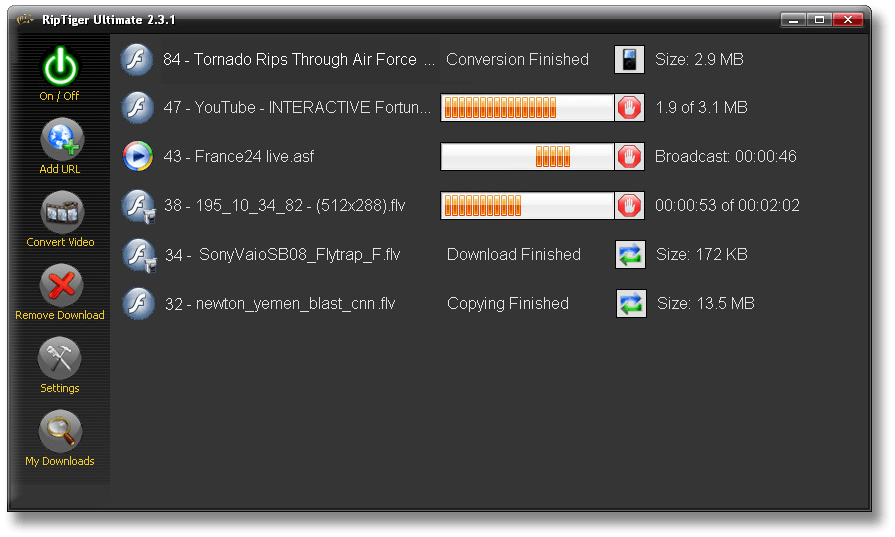 5. RipTiger
One of the main reasons why RipTiger captured our interest is it allows users download YouTube videos as they watch them. The way it works is as soon as you start watching a YouTube video, the program starts downloading the file to the device. Video ads are saved into separate files, giving users the option to delete them and watch their videos uninterrupted. By default, RipTiger is set to automatic. There is an option to set it to manual.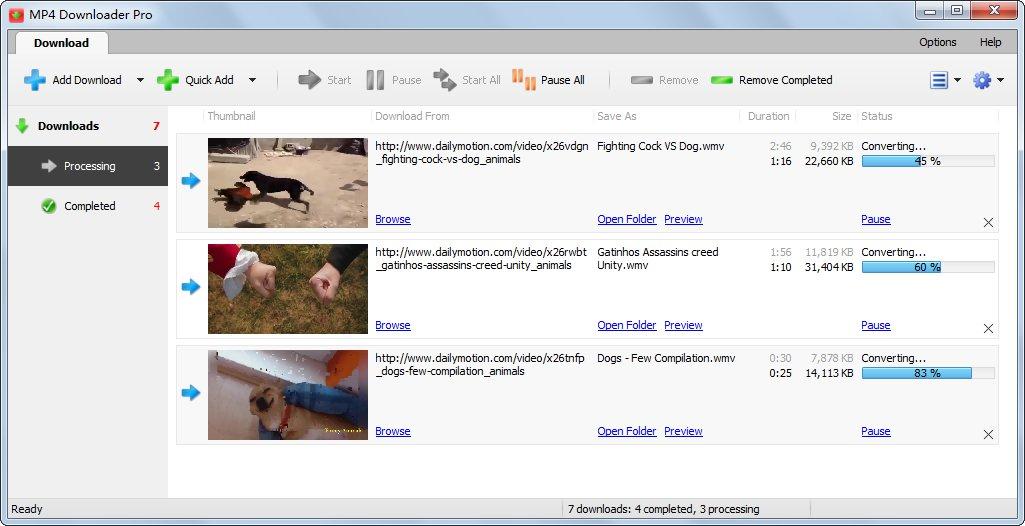 6. MP4 Downloader
This downloader is ideal for people who can't stand to copy and paste URLs into video download programs. It allows them to simply click and drag the URL of the videos they want. Users are not limited to downloading their videos from YouTube. They can get their videos from most video streaming websites. Users will love the option of downloading their videos in multiples and batches too. Instead of haven to choose the format or file type after the download is complete, users can select the format they want to convert to at the same time they opt to download.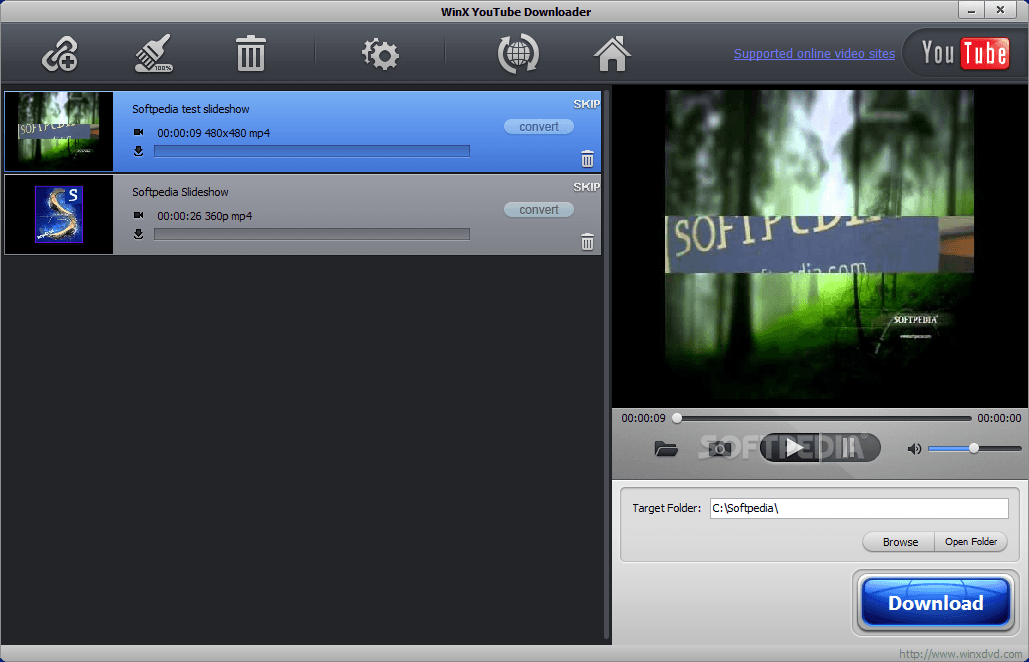 7. WinX YouTube Downloader
The WinX YouTube Downloader made our list because of its simple functionality. Whether it's Instagram, Facebook, YouTube, Vimeo, Daily motion or some other site, users will have no problems downloading their videos from wherever they want. Instead of choosing videos one at a time, users can select multiple video URLs to download. The videos will all save to the designated location on the device at the same time. Users should keep in mind that the WinX YouTube Downloader does not support 3D and 360-degree video formats, but it does support 4K.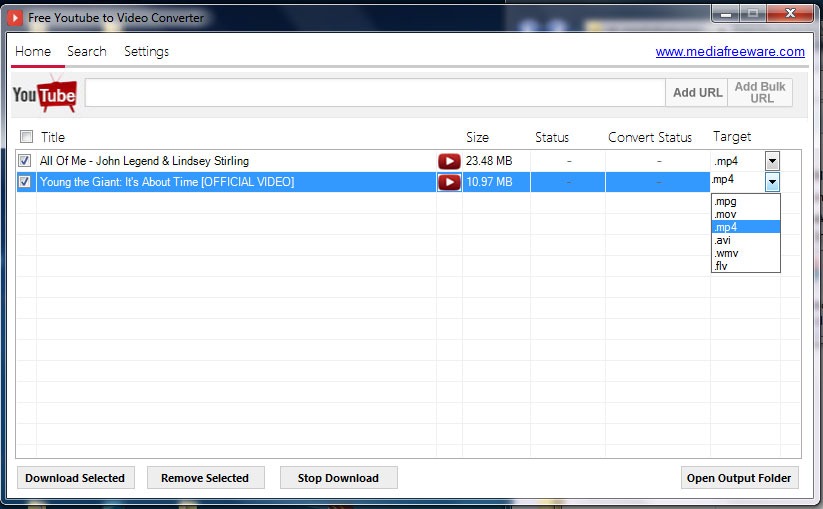 8. Any Video Converter Free
The Any Video Converter has free and paid versions. The free version is pretty impressive, although it limits users to downloading one video at a time. It also has a video editor for anyone who wants to add enhancements. The downside is the interface is not without its flaws. It seems a bit clunky. Despite some of its lackluster features, the Any Video Converter Free is one of the most popular free video downloaders in use. There is a word of caution, though: Depending on where you download the application from, you might be asked to download additional programs from Yahoo and ByteFence. These are optional and not necessary to enjoy the Any Video Converter app.
Choosing the Right YouTube Downloader
When it comes to choosing the right video downloader, it's important for you to consider the types of device you want your videos to go on. Not all video converters and downloaders are suitable for everyone. Some programs are ideal for Apple products, others are ideal for Windows and Android platforms. Always check the installation requirement first to avoid downloading the wrong software.
Also, some programs are not free. Free options are great, but depending on specific needs, users may realize they can maximize their benefits by upgrading to paid. The above options are some of the best YouTube downloaders on the web. They include a mix of free, browser-based and toolbar options.
Before downloading any programs, make sure your antivirus programs are current, and check that your computer or download device meets all the criteria for installation. You may have to try out a few programs to determine the one that most closely meets your needs.