You are a fan of racing games and competition, but your controller can't quite offer the gaming experience you want? If so you should consider a racing wheel.
Although this accessory isn't the cheapest one and not only requires steering wheel itself but also for the comfortable use you should get a racing wheel stand. That all can sum up, but at the end, you get realistic racing simulator with a proper feedback from your virtual vehicle.
With a racing wheel, you can a feel the resistance when driving through a corner, changes in the road surface, how the steering wheel becomes stiffer when driving at high speeds. You can also feel the slip of your wheels and try to keep control of your car when wheels have lost traction.
How to choose the right racing wheel?
Before getting behind the wheel, you should decide what do you want to get from this accessory. Whether you're fine only with steering wheel alone or you also need pedals, and if so is gas and brake pedal enough? Maybe you're a true driving enthusiast, and you want to switch gears manually with a proper gear shifter and clutch pedal.
Design. When deciding your best fit, think a bit what games you like to play and will play in nearest future. The thing is – many racing wheels come with a very specific design. Some of them are true F1 racing wheel replicas, others are replicas from supercars, and of course there are just universal wheels. You probably don't want to drive in rally game through gravel and dirt road with racing wheel of Ferrari 458.
Quality. For best feedback and gaming experience, we advise you to get a quality product. Cheap hard and light plastic steering wheel will tune down your joy a lot. If it's possible, get a racing wheel with soft plastics, leather or other quality materials. Premium racing wheels have metal accents on pedals or gear shifter.
Transmission. Many of racing wheels on the market feature only two pedals. If you don't want anything more than the automatic mode, it's fine. But if you want to change gears yourself think about getting a racing wheel with three pedals and gear knob. It's so much involving if you get full control over your vehicles gearing by using a gear knob, it's so much fun! Of course, an alternative would be paddle shifter right behind the wheel. However, they can't deliver such feedback as a proper stick.
Comparison table
| | | | | | | | |
| --- | --- | --- | --- | --- | --- | --- | --- |
| Racing wheel | Wheel Rotation angle, degrees | Force Feedback | Pedals | Clutch | Stick shift | Adjustable ABS Vibration | Check price |
| Logitech G27 | 900 | + | + | + | + | + | |
| Thurstmaster TX | 900 | + | + | + | - | + | |
| Logitech Driving Force G920 | 900 | + | + | + | - | - | |
| Mad Catz Pro Racing | 270 or 900 | + | + | - | - | - | |
| Thurstmaster Ferrari 458 spider | 900 | - | + | - | - | - | |
Logitech G27 Racing Wheel is probably the most premium and luxurious racing wheel out there. And it offers it all – gas, brake and clutch pedals and six-speed shifter.
The racing wheel itself is made out of soft leather, and steering wheel spokes have brushed metal finish, pedals are also steel. Logitech G27 Racing Wheel also has paddle shifters, when you are using this thing there is a feel like you're behind a real steering wheel. I have to say Logitech G27 is perfect. There is even an RPM/shift indicator that shows when the user should shift gears. However, this all comes for a price.
To enjoy this racing wheel fully, you should pair it with Racing Wheel Stand Cockpit. And there is nothing else to wish for.
First of all, ThrustMaster is compatible with everything – Xbox, PC, and PS4. It comes with a hand-stitched leather wheel and overall feels very well built. Force feedback on this wheel is just awesome, feels very realistic.
One thing that we love about ThrustMaster is that you can get racing wheel add on's. Basically, there is a Servo Base on which you can attach many different kinds of steering wheels. Want to drive a Ferrari today? No problem. Maybe want to sit behind a custom steering wheel, yeah you can do that also.
This wheel also comes with three pedals, but sadly no gear shifter, but whatsoever you can always buy Thrustmaster TH8A Add-On Gearbox Shifter separately.
This racing wheel is similar to Logitech G27 in many ways, they both are made only from quality products and feels very well build. But G920 doesn't include gear shifter, for some its great, because why to pay extra for something you wouldn't use anyways. Now clutch pedal seems pointless, and if you want to enjoy this racing wheel fully, you have to buy gear shifter separately.
We feel like this is an upgraded and newer version of Logitech G27, which costs a bit more too for full package.
The Mad Catz Pro Racing is made mainly out of plastic and metal. The wheel is covered with some fabric similar to Alcantara, what you mostly would expect to be in a racing seat, not a wheel. The racing wheel turns very smoothly, and it has 270 degrees of motion.
With the Mad Catz Pro, you only get two pedals – brake and acceleration pedal missing out a clutch. That means you will have to drive in automatic transmission mode, the only way to affect gearing is by paddle shifters. For force feedback, Mad Catz Pro Wheel uses two motors. We felt that this feedback was a bit too light, and would have preferred a bit harder/realistic response.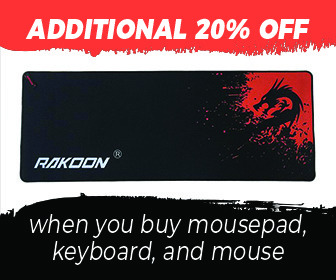 Thrustmaster Ferrari 458 is a steering wheel replica 7:10 of Ferrari 458 for a budget price. It has 240 degrees of the rotation angle and adjustable steering sensitivity.
This is a great racing wheel for those who don't want to pay large amounts of money but just want a decent Xbox accessory. And that is precisely what you get. It doesn't have as many features as other more expensive wheels like force-feedback, but it's still better than your controller. You get only two pedals and their fine not to say more. We think that this steering wheel is made for living room gaming.