Best thrillers on Netflix?
When you want a movie that keeps you on the edge of your seat, you don't want to spend all of your free time looking for one. Netflix opens the door to a large selection of titles. If you need help choosing a movie, or simply don't want to browse through the selections, we've compiled a list of the best thrillers on Netflix.
When it comes to choosing a good thriller, most of the decision comes from preference. Critics can rate a movie highly, and fans may still turn their nose at the film. Equally, a film might have a bad review by critics and be your favorite. There is no right or wrong way to decide what to watch when you finally get to let go of the workday and escape with a film.
Nowadays, finding a movie to watch has never been easier. There are literally countless titles readily available with platforms like Netflix. Unfortunately, with the amount of available films at our disposable, decision-making starts to feel that much harder.
Best Thrillers on Netflix
How do you choose the right movie? If you are like most Netflix users, you are probably guilty of skimming through the selections for nearly as long as it would take to watch a title. While streaming services have a tendency to draw in the binge watcher, first, you have to find something worth watching.
If you have ever dug through the thriller category, you will see many titles. Some are well-known, popular classics that you can almost guarantee will be worth a try. Others are a little less known or completely unknown to the casual watcher. To help ease the struggle, we have compiled our list of the 25 best thrillers on Netflix.
Top 25 Best Netflix Thrillers
The Wailing
If you want a deeply unsettling thriller, then "The Wailing" is on the top of that list. This South Korean thriller is about a police officer who investigates a mysterious illness. The illness manifests as a rash followed by violent, murderous behavior before the afflicted dies.
On the longer side, don't indulge unless you have the time.
The Crying Game
This is a psychological thriller about a reluctant agent of the IRA. The movie follows the kidnapping of a British soldier and her use as a bargaining chip to release IRA operatives. This is one of those classic thrillers with high reviews by critics and viewers alike.
It hits the mark as far as thrillers are concerned, keeping you on the edge of your seat and offering a nice twist by the end.
Thumper
"Thumper" follows the story of teens in a low-income neighborhood who wind up working for a violent drug dealer. It features a girl new to the community, who quickly befriends one of the teens. It is her dark secret, however, that could jeopardize everything.
At 93 minutes long, this film moves quickly. It keeps you on edge up until the end. It is important to note, however, that it is full of violent themes.
The Babadook
It is difficult not to have heard of the 2014 film,"The Babadook". This film avoids all ghost clichés while telling the story of a woman who after the death of her husband, continues to struggle disciplining her six-year-old son. This supernatural horror flick deals with a mother who opens a children's book that she shouldn't have opened.
Unlike many ghost or monster tales, this one forgoes the jump scares and is genuinely chilling and tense.
The Sixth Sense
"The Sixth Sense" may be one of the most famed thrillers of the 1990s. An M. Night Shyamalan film, it is about a young boy who claims he can see and speak to the dead. The movie follows a psychologist in his attempt to uncover the truth about the boy's supernatural abilities.
If you have not already seen it, most reviewers commend it for being captivating and intelligent. If you have seen it, it's always an interesting thriller to come back to.
Reservation Road
Following the lives of two families, a fatal tragedy changes their lives forever. It explores grief and loss, while keeping its viewers engrossed with mystery and suspense. Its unpredictability hallmarks it as a great thriller.
Seven
Featuring Morgan Freeman and Brad Pitt, this twisted thriller follows two detectives as they solve a series of serial killings. The killer in question uses the seven deadly sins as his inspiration.
This dark, tense film is not only one of the greatest thrillers on Netflix, but also arguably one of the best, in general.
Michael Clayton
George Clooney brings Michael Clayton to life as a ruthless lawyer. This legal thriller is about guilt, desperation and the high stakes involved in containing company secrets and information. How do you clear a corporation that everyone knows is guilty?
It Follows
This thriller overlaps with the horror genre but does not offer the screaming jump scares of contemporary horror. Instead, it is pure suspense involving a villain that can come from anywhere at any time and cannot be stopped.
The Invitation
This story is one of a dinner party that you cannot escape. This movie allows the tension to rise, as the group deals with creepy cults and old friends. While it's a slow-burn kind of movie, it delivers thrills in a satisfying way.
High Rise
"High Rise" plays with a class war within a high-rise apartment building. With several different tenants to contend with, a new resident settles into his new upper class life. However, after a series of power outages and other building problems, their society begins to crumble in this tense, dystopic thriller.
Neerja
Neerja follows the story of Neerja Bhanot, the 22-year-old flight attendant who fought against Palestinian hijackers. With courage and strength, the film follows how she managed to protect those on board the flight
Oldboy
This cult masterpiece features an alcoholic husband kidnapped on his daughter's birthday. When he is released 15 years later, he is on the path for revenge. This mystery suspense keeps you guessing at the secrets.
Tinker Tailor Soldier Spy
If you are going to indulge in this film, then you have to be willing to put some concentration into it. It is set in 1973, and follows the underground British Intelligence.
While it's a first-rate film, you'll quickly lose your place if you lose your attention.
The Interview
Not to be confused with the 2014 film, this one is from 2000 and stars Hugo Weaving. This Australian police drama follows an impoverished man after the cops drag him into a brutal interrogation as a murder suspect.
Cold in July
Set in 1989, a family man is a hero when he kills a burglar in his home. However, his life quickly turns south when the man's ex-con father comes to town for revenge. Full of corruption and violence, this film keeps you in suspense until the very end.
Let Me In
"Let Me In" is a supernatural thriller, following the life of a bullied boy and the mysterious new girl who moves into his apartment building. The boy becomes attached to the girl, recognizing her as a fellow outcast, and they bond as friends. However, what secret is the girl harboring and will the boy ever get justice against his bullies?
The Road
Powerfully written, "The Road" shows America with its infrastructure destroyed and the civilization in shambles. The film focuses on the savage ways in which humanity survives in the wake of an apocalypse. The main characters are a father and his young son as they navigate the horrors of the world.
L.A Confidential
"L.A Confidential" is a neo-noir film set in 1950s Los Angeles. It's about police corruption in Hollywood. Centering around three different cops, they are all after the truth about an unsolved downtown murder.
Not only does this movie have a thrilling plot, but it also has compelling, well-written characters.
Super Dark Times
There are many Stephen King adaptations out there. "Super Dark Times" is one of the good ones! It features a group of teenagers in the 1990s who try to cover up a gruesome accident.
The Bar
This Spanish film is a mix of dark comedy and suspense. When it comes to horror comedy, this film tops the list. The story is about several characters in a bar in Madrid who are attempting to solve the mystery of a dead patron outside.
The Survivalist
With very little dialogue, this film is as intense as it is silent. It is set after an oil-related catastrophe and centers around a man living off his land. His world changes when a starving mother and daughter enter the scene and the three must figure out how to survive together. This dark thriller explores failing empathy and the uneasiness of a falling society.
47 Meters Down
This no-frills thriller takes place at the bottom of the ocean. If you like shark films, then you shouldn't miss out on this one! The movie follows two sisters, trapped in a shark cage.
The Gift
Written in a highly effective way, "The Gift" features a young married couple whose lives are turned upside down when an old friend brings them mysterious gifts. Suspense, mystery and a dangerous secret are all components of a thriller that this movie nails.
Jackie Brown
Quentin Tarantino is known for delivering first-rate drama. This particular film follows a middle-aged woman who finds herself in the middle of a conflict. This life or death conflict could end up meaning wealth for her or an end.
Best Thrillers on Netflix
The suspense in a good thriller can take you to the edge of your seat. Thrillers, by definition, should never be boring and should never drag on. The best thrillers find the perfect balance. Of course, this does not mean all thrillers are the same. Some are closer to the horror genre, while others are more true-to-life dramas.
Thriller is a wide-open category where the most important aspect of the film is to have suspense. It should grab your attention and keep it! Many of the films on this list have darker themes, nestling them firmly into the thriller category. These are not your lighthearted, feel-good movies. We will narrow down the elements of this broad genre.
Suspense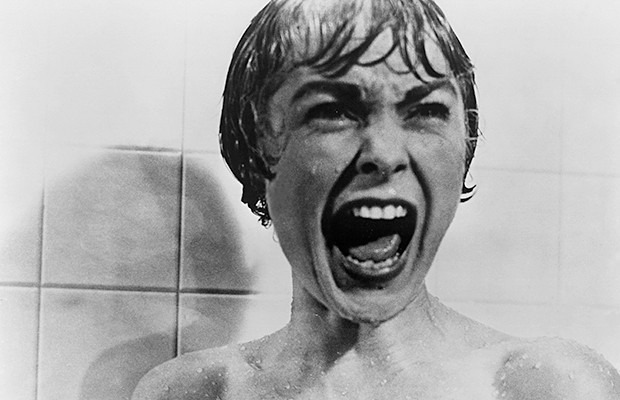 As said before, suspense is crucial. It's there to leave you with excitement, apprehension and tension. Good thrillers do this by developing a mysterious narrative where the outcome is unknown to the viewer. It is that suspense that keeps you hooked until the end of the movie. Now, in some cases, thrillers will often have a twist or surprise by the end of the movie. Directors often play with a viewer's hope and fear. The idea is that you hope for the best, but fear that it may not turn out that way.
Themes
Oftentimes, thrillers involve criminal themes. Captivities, revenge, heists, ransoms and investigations are common. In addition, you may have plot twists and mind games present in a thriller, especially psychological thrillers.
How We Choose Our Ratings
As stated before, movie preference is all a matter of opinion. A movie may not fit all the criteria for a great movie by critic's standards, but can still be an enjoyable film. Equally, some films will hit all those points. Not only do critics love them, but viewers love them too. When putting together our rating system, we took into account professional and personal opinion.
Some movies are undoubtedly more famous than other films. When it comes to those, we look at their popularity. If enough people are watching a movie and talking about it, it generally means that it was enjoyable. There are exceptions, however! Sometimes the worst kinds of movies get famous for being just that—bad. We made sure to avoid the types of films with those reputations. We only looked at movie famous for being entertaining.
In addition, we looked at the rating on Netflix. What are viewers saying about the film? How consumers feel is going to tell you more about how you might feel. Professional opinion, of course, is entered into the equation. We wanted our picks for the top 25 to be well thought out, full of confident choices.
Watcher's Guide
While we showed you what we think are the best films in this category, there is still some work left for you to do. Choosing a good movie can be difficult, especially when there's so many on Netflix to choose from, and if you don't have a lot of time on your hands.
If you're having trouble choosing, then it's best to take a look through the ratings, do a quick internet search of the film you're considering, and check what people are saying about it. If there are particular themes that you want to avoid, then skip over movies that have them. Thrillers come in all types, from psychological thrillers to films that feature graphic violence. The best movies are not usually obvious by their themes, so you will have to decide for yourself what you're comfortable watching.
Sometimes, the best movies are obscure. However, if you want to be sure that a movie at least has a fan base, check the reviews and reputation of the title in advance. Listen to what people have to say. Word of mouth is usually how films gain popularity. No matter how great their marketing is, people have the loudest voices.