​If you're a science fiction fan, you're in luck. Netflix has a great selection of television series and movies for you to choose from. To help you decide what to watch tonight, we rated the 25 best series and best sci-fi movies on Netflix. Keep reading to see the best cyberpunk, space opera, hard sci-fi and more.
If you're a science fiction fan, it's a great time to be alive. With cable channels and streaming video services funding original projects, there's never been so much incredible science fiction just a click away. To help you decide what to watch right now, we reviewed the current crop of science fiction offerings on Netflix and ranked the top 25. Our list includes the best sci-fi movies on Netflix, as well as sci-fi television series.
How We Chose Our Ratings
To rank our entries, we averaged ratings from multiple sources. For movies, we used Netflix, Rotten Tomatoes average critics' ratings, and rogerebert.com, normalized each rating to five stars and averaged them. Unfortunately, rogerebert.com doesn't review television series, so for those, we averaged in the Metacritic rating instead.
To make the list, entries had to have strong science fiction elements and be currently available on Netflix. Otherwise, there's something for everyone: sci-fi horror, hard sci-fi, cyberpunk, space opera, steampunk and more.
Top 25 Best Series & Sci Fi Movies on Netflix
Black Mirror
If you haven't seen Black Mirror yet, you really have something to look forward to. Created by Charlie Brooker for the BBC and bought by Netflix in 2015, Black Mirror is a Twilight Zone for the modern age. Described as shocking, profound, and a magic 8 ball for the future, each episode is a stand-alone exploration of how new technologies impact society. Don't miss this one.
Rating
Stranger Things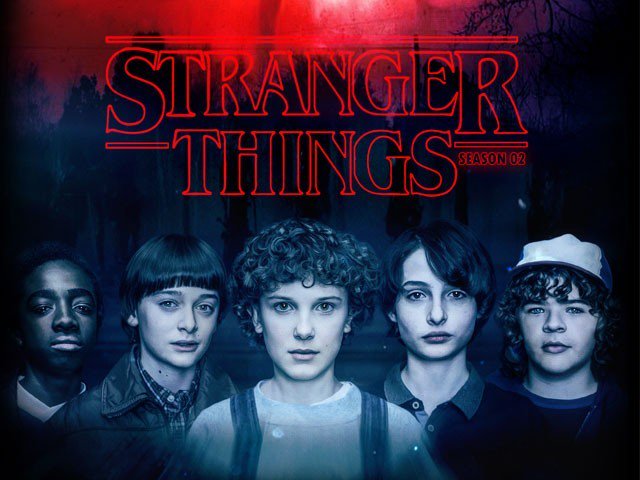 This sci-fi horror Netflix original series has it all: secret government labs, telekinetic kids, and an alternate dimension full of monsters. The story starts when a boy goes missing from a small town and his friends find a strange girl in the woods. Great acting and writing elevate this atmospheric homage to 1980s cinema to critically acclaimed television gold.
Rating
Star Trek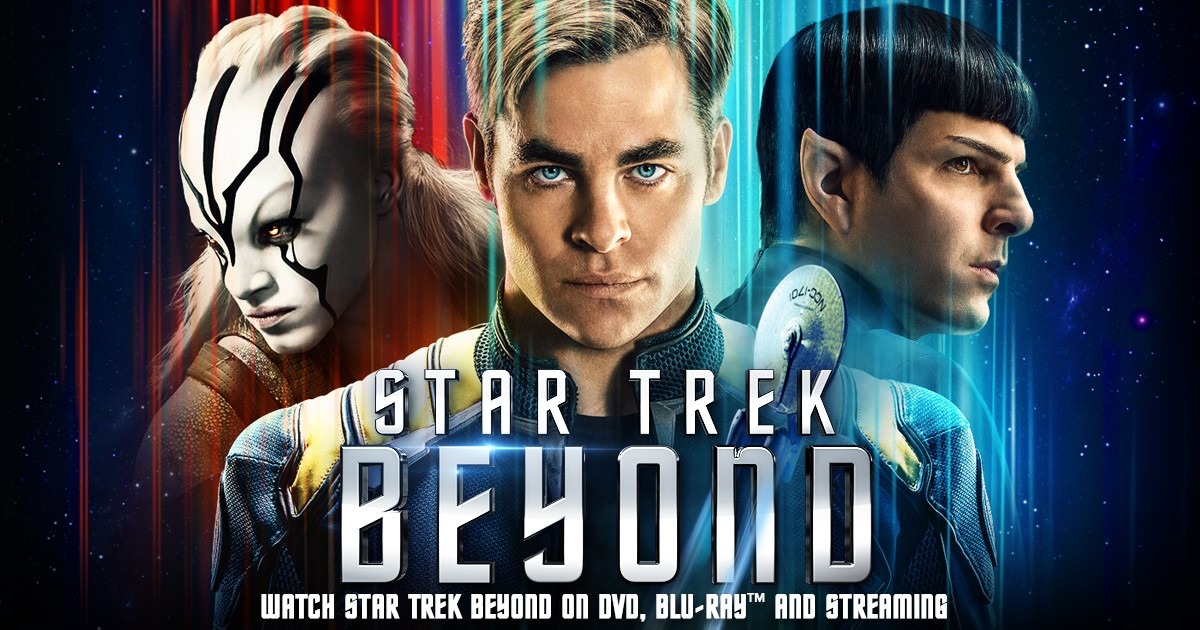 It's difficult to overstate the cultural impact of Gene Roddenberry's original Star Trek series. Not only did it launch a deathless franchise that has delighted sci-fi fans for over 50 years, it's been credited with inspiring real technological innovations like cell phones, Google Earth and Apple computers.
Even Martin Luther King Jr. was a fan of its diverse ensemble cast. So join Captain James T. Kirk and the crew of the starship Enterprise as they explore strange new worlds, seek out new life and new civilizations, and boldly go where no man has gone before.
Rating
4. Moon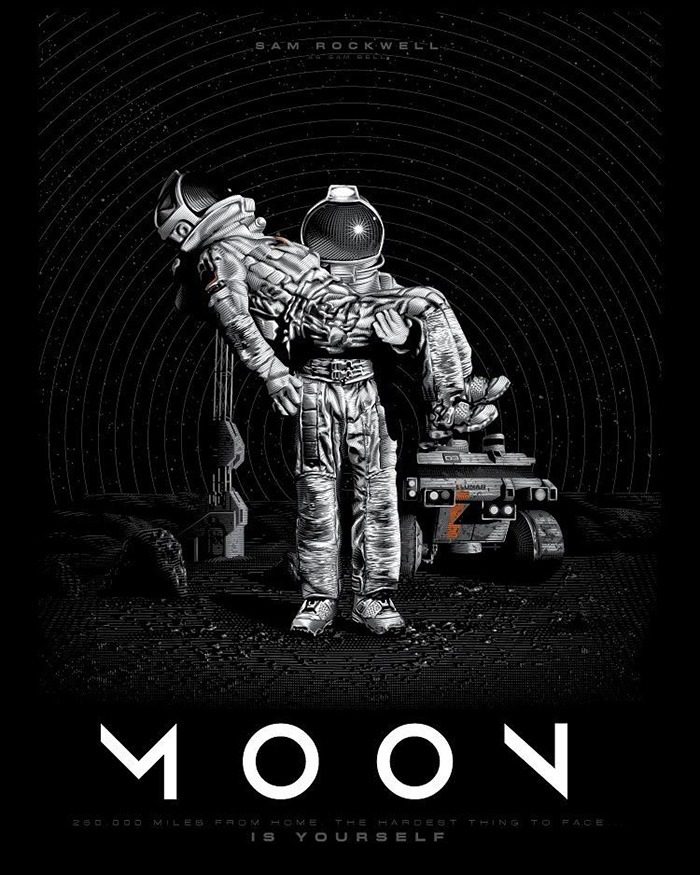 Funny, disturbing, and thought-provoking in turns, Moon is great hard science fiction with a compelling character arc. Sam Rockwell is the lone occupant of a Helium-3 mining facility on the dark side of the moon. After he's injured in a crash, he learns his life is not what he believes. Praised by critics for being a movie about ideas and emotions, Moon is destined to become a sci-fi classic.
Rating
5. The 100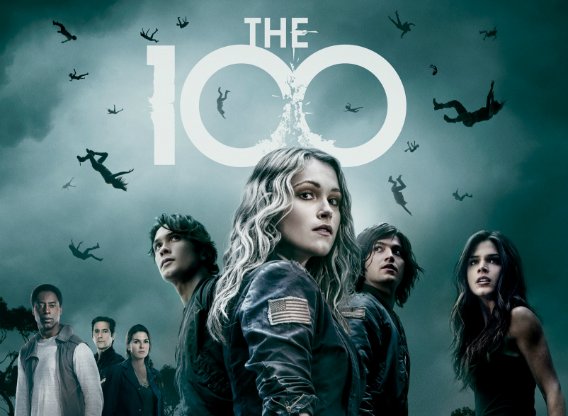 More teen drama than sci-fi, The 100 follows a group of humans who have been living in a space habitat as they return to a post-nuclear Earth and discover they aren't the only survivors. A great cast of characters and suspenseful story arcs make this series a winner even with those who aren't sci-fi fans.
Rating
6. Travelers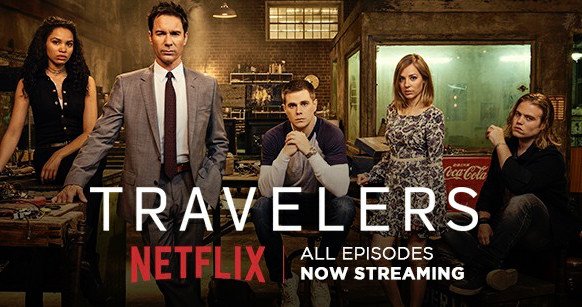 Travelers follows humans from the future whose consciousnesses have been sent back in time to inhabit the bodies of people in our time. Their goal is to prevent the future collapse of civilization by altering history. While the unintended consequences of time travel are explored, the series mostly concerns itself with the psychological impact of living with difficult secrets.
Rating
7. April and the Extraordinary World

In this animated steampunk movie, young April Franklin lives in the head of a giant statue with her talking cat, Darwin. Pursued by her government and a mysterious entity that's kidnapping scientists around the world, she teams up with a pickpocket to rescue her grandfather. The whole family will love this whimsical tale.
Rating
8. Cloud Atlas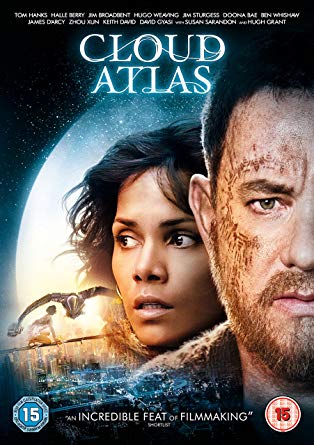 Six different stories from six different times echo and influence each other in complex ways in this epic film. Based on the novel by David Mitchell and directed by the Wachowskis (of Matrix fame), you will either love Cloud Atlas or you will hate it. Roger Ebert gave it four out of four stars and called it "one of the most ambitious films ever made," while other critics have called it a disaster. Passionate, philosophical and structurally innovative, we think it's a powerful film that's ahead of its time and one of the best sci-fi movies on Netflix. This is a series that's easy to underestimate at first glance, but don't be fooled. There's a reason this Brazilian project is getting high ratings.
The low production values make it look like it takes place in a future designed in 1986 and the central premise of an unequal society in which young people compete for entry into the upper echelons (the 3%) seems derivative at best. But the rich, complex characters, surprising twists, and tense pacing will have you hooked by the end of the first episode.
Rating
10. Ascension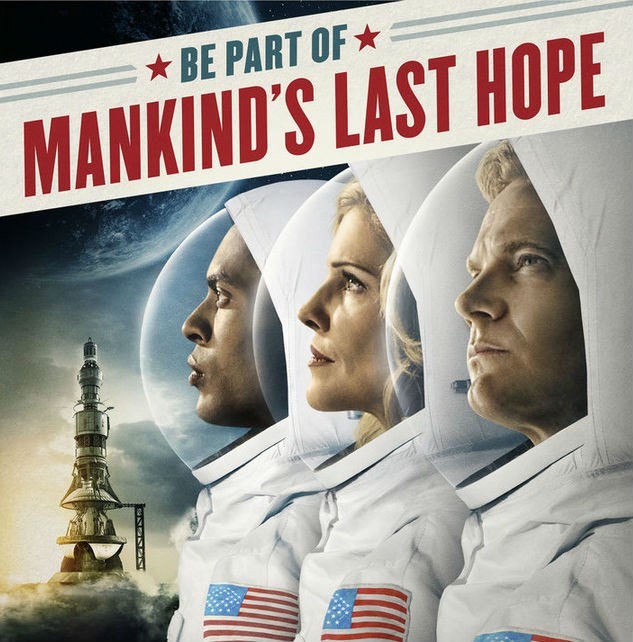 Fans of Ascension agree that it should come with a warning, so consider yourself warned: There are only six episodes of this terrific sci-fi drama and no plans to make any more. It may help to think of it as a four and a half hour movie instead of a series. A girl is murdered on a generation spaceship 51 years into a 100-year journey to a new world. As events unfold, the ship's crew begin to realize their mission may not be what they thought it was.
Rating
11. Men in Black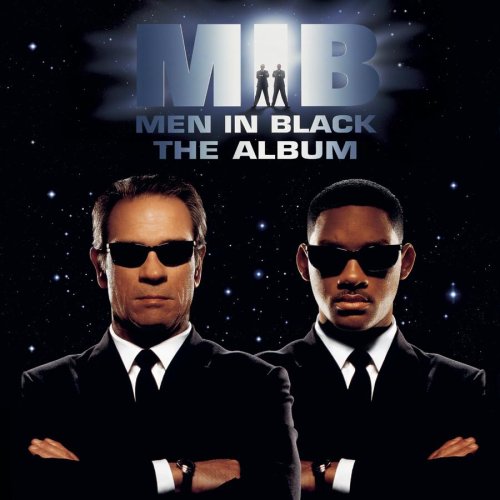 This classic sci-fi comedy about two secret agents who monitor the activities of aliens who secretly live on Earth disguised as humans is clever, hilarious, and fun. The incredible cast of aliens created by the legendary make-up effects artist Rick Baker won him an Academy Award for Best Makeup. Even if you've already seen MiB, it's worth watching again.
Rating
12. The 4400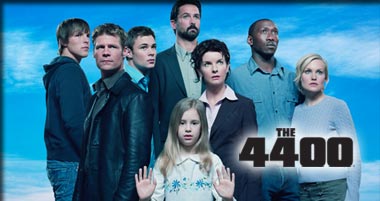 When a giant ball of light zooms toward Earth only to deposit 4400 people who have gone missing over the last 80 years, none of them remembers where they've been. A cross between The X-Files and Heroes, this sci-fi drama has a pair of Homeland Security agents investigating the 4400 as they begin to show superpowers they can't explain. This series isn't breaking any new ground, but it's entertaining nonetheless.
Rating
13. Guardians of the Galaxy Vol. 2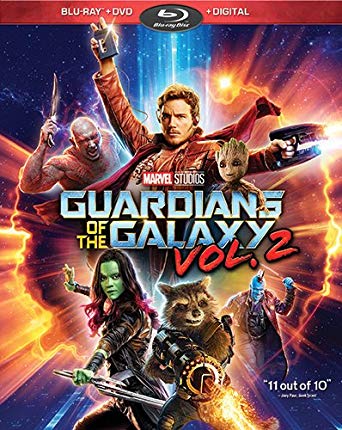 A space opera and comedy based on the Marvel comic books of the same name, this sequel to Guardians of the Galaxy introduces the audience to Peter Quill's father, a god-like character with sinister intentions. A fun, action-packed blockbuster with slick effects and witty writing, this is the perfect choice when you're in the mood for flashy, light-hearted sci-fi.
Rating
14. Rogue One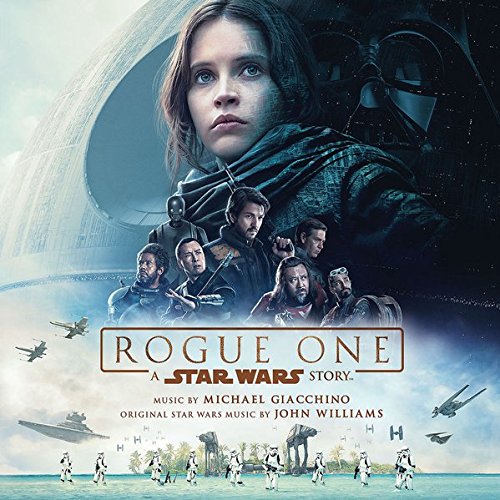 Another entry into the Star Wars Anthology, Rogue One is about a rebel group that tries to steal the blueprints for the Death Star. If you're a fan of the Star Wars space opera franchise, chances are good you'll enjoy this action-packed adventure.
Rating
15. Frequency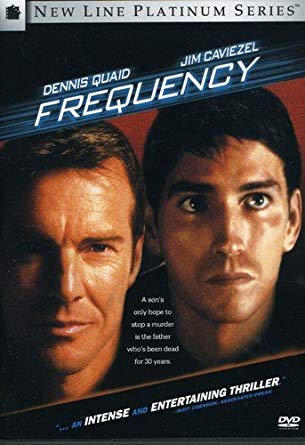 A sci-fi crime-drama mashup, Frequency is about a cop who can communicate with the past via ham radio. When she warns her father about his impending death and saves his life, they alter history and must try to correct the cascade of unforeseen consequences that result. It often feels more like a family drama than sci-fi, but the continually changing timeline of history keeps you on your toes.
Rating
16. Dark Matter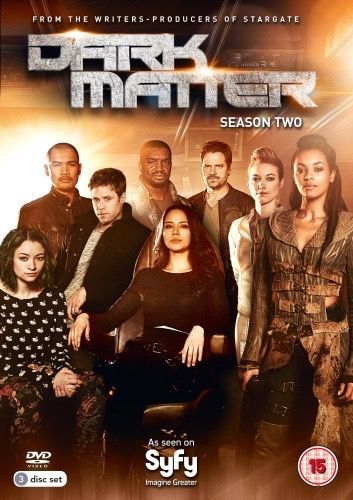 This space opera based on the comic book by Joseph Mallozzi and Paul Mullie (who also created Stargate) unravels the mystery of six people who wake up on a spaceship with no memories of who they are or why they're there. This is a solidly entertaining series, although without many surprises.
Rating
17. Europa Report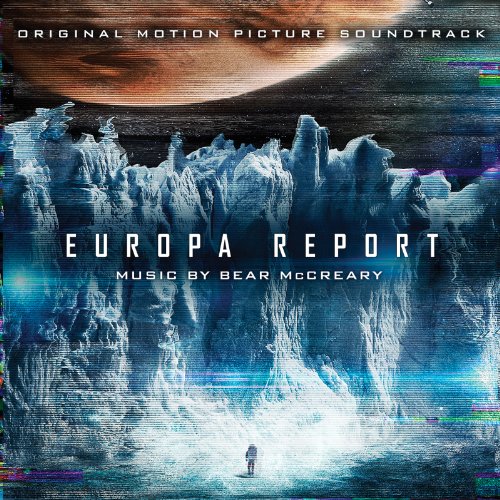 Another entry for the serious hard science fiction fans, the Europa Report follows a team of scientists to the surface of Jupiter's moon in a hunt for life in the ocean under the ice. The "found footage" camera work, low-key acting, and austere visuals make for an effective, suspenseful movie.
Rating
18. Altered Carbon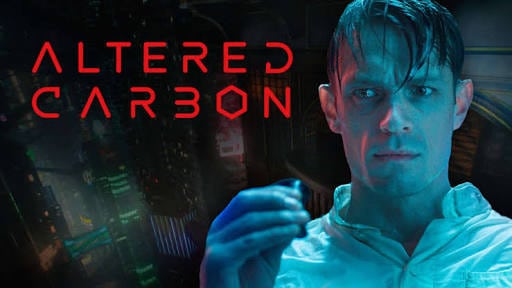 In a future where a human's consciousness exists digitally and can be stored or transferred to a new body, a rebel soldier is brought back to life to investigate a rich man's murder. Honestly, we have no idea how this slick, sexy, cyberpunk series based on the novel by Richard Morgan landed so far down our best of list.
Some critics described it as pulpy and over the top, but we wonder why this is a bad thing. Sure, it's ultra-violent and melodramatic, but it has terrific female characters, a heavily armed AI hotel modeled on Edgar Allen Poe, and some of the best world-building visual effects of any sci-fi series.
Rating
19. Helix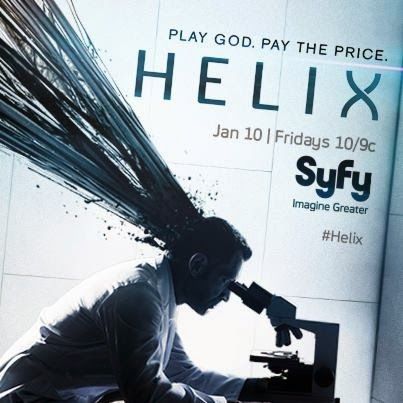 You've got all the makings for solid sci-fi horror with the series Helix: a shady Arctic research facility, a mysterious viral outbreak, crazed monkeys and infected patients with super-human strength who spew black goo. The science is laughable, but this isn't the kind of show you watch for probing questions about the future of genetic research. If you want a fun scare, Helix delivers.
Rating
20. The Last Days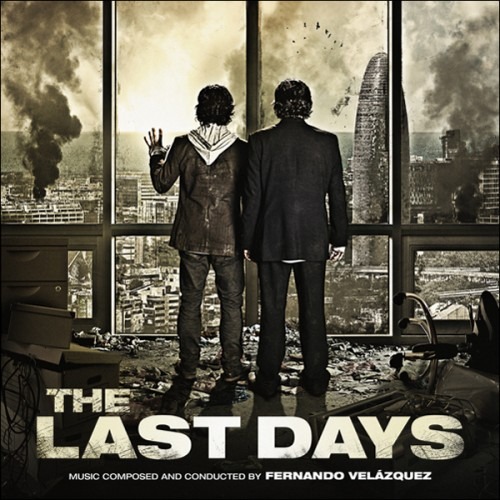 You never find out exactly what causes the "the panic" in The Last Days, a form of agoraphobia so severe people drop dead when they go outside. According to the news, there's a fair chance volcanic eruptions released some biological agent that's to blame. Don't think too hard about that, just enjoy this end-of-the-world movie and its hero as he fights bears, gets caught up in shopping mall wars, and traverses the sewers of Barcelona in search of his pregnant girlfriend.
Rating
21. 9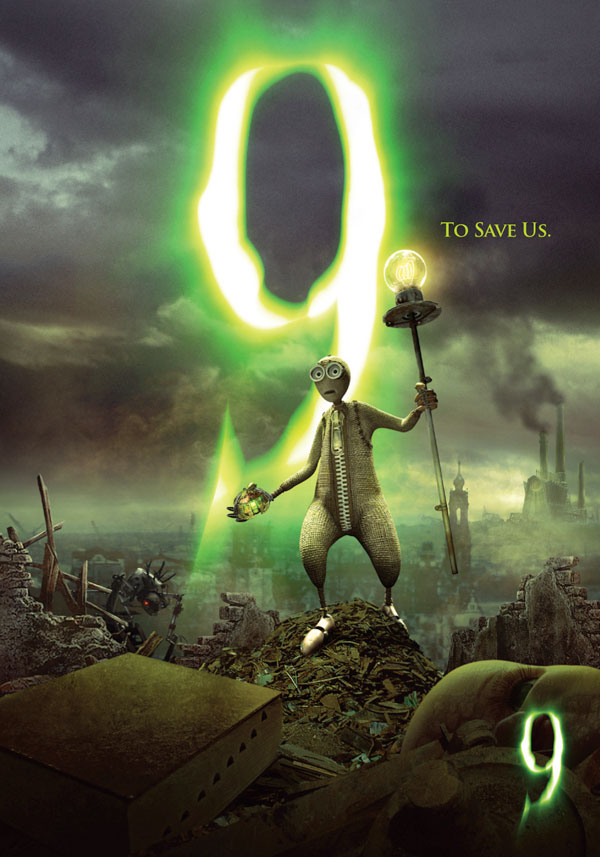 You never find out exactly what causes the "the panic" in The Last Days, a form of agoraphobia so severe people drop dead when they go outside. According to the news, there's a fair chance volcanic eruptions released some biological agent that's to blame. Don't think too hard about that, just enjoy this end-of-the-world movie and its hero as he fights bears, gets caught up in shopping mall wars, and traverses the sewers of Barcelona in search of his pregnant girlfriend.
Based on a short film by Shane Acker and produced by Tim Burton, 9 is a strange, post-apocalyptic animated science fiction film. The story about nine rag-doll creatures and their battle with a murderous robot is less compelling than the incredible world it takes place in, but the animation is so spectacular it makes the whole film worthwhile.
Rating
22. Lost in Space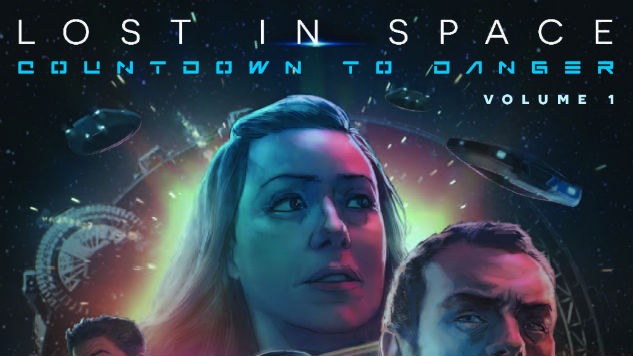 This remake of the 1965 series of the same name plays it straight. A family sets out for a new colony in space only to crash on a strange planet after being attacked by aliens. Most of the family members aren't very likable and the storylines are predictable, but Will Robinson and his alien-made super robot make you forget about the show's shortcomings.
Rating
23. Advantageous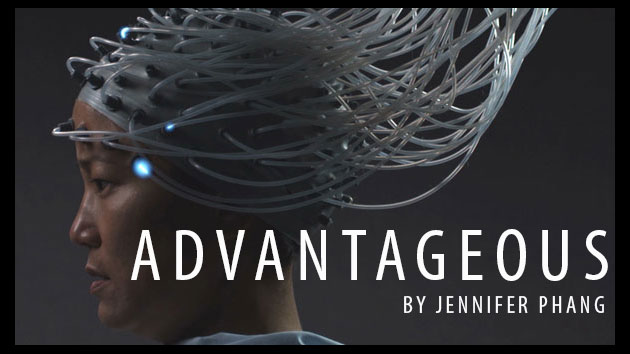 If you want dark, brooding science fiction, Advantageous may be what you're looking for. Like all good science fiction, it's not about the future, but a biting commentary on modern life. A single mother agrees to undergo an experimental procedure to secure a better life for her daughter. Creepy, thought-provoking and tinged with despair, prepare to be unsettled by this tale.
Rating
24. What Happened to Monday?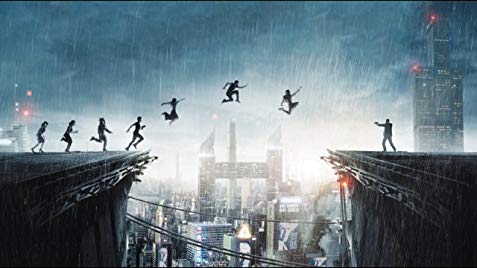 In an overpopulated future where each family is only permitted one child, septuplets must live under a single identity. When one of them goes missing, the others must find out what happened to her. This is an action film in sci-fi clothing, but fun none-the-less.
Rating
25. Automata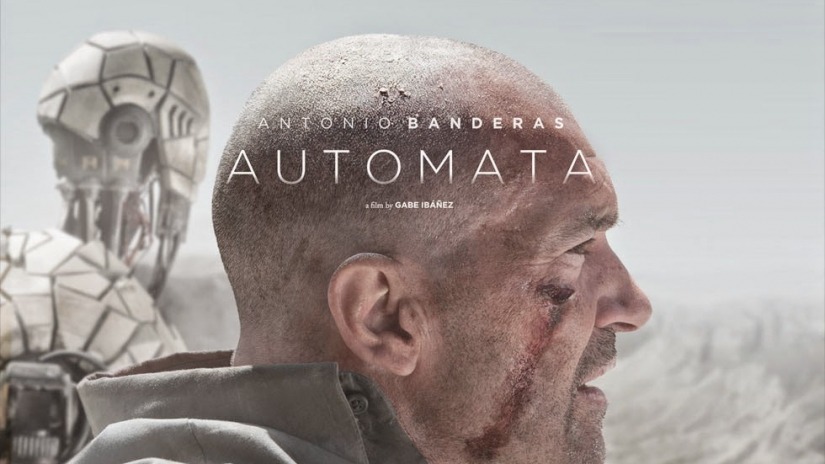 Arresting visuals make this unremarkable script about sentient robots more powerful than expected. Exceptional sci-fi films like Blade Runner made AI sympathetic by putting them in human form, but what if sentience evolved in machines that actually looked like machines?
This story about an insurance agent investigating misbehaving robots may be heavy-handed and incoherent at times, but it's redeemed by some great scenes.
Rating
Get Ready For Sci-Fi Night
If you're looking for something to watch tonight, try one of the entries on this list. It includes all the best series and best sci-fi movies on Netflix. There's sure to be something here for every science fiction fan.