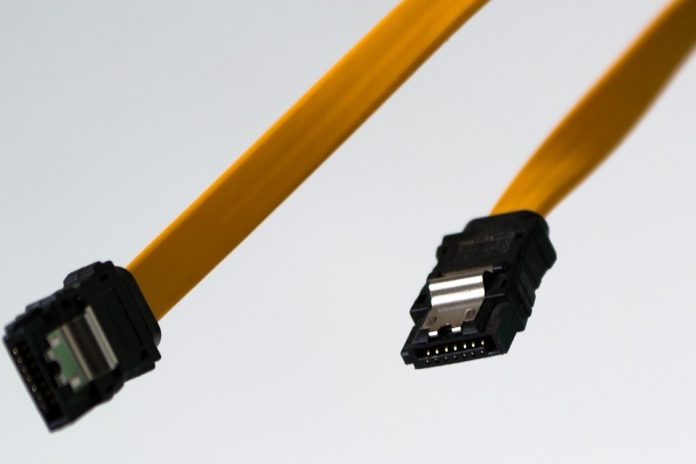 With storage technology being improved constantly and the amount of data we ned requiring more space, switching or adding HDDs and SSDs, whether internal or external may already be common practice to many people. But usually, this is not so simple, as different devices may use different interfaces.
This is what makes picking the right cables for your PC build an essential part of the process, which is why we have put together our choices for the best SATA cables, whether it be basic SATA to SATA for a simple internal storage connection or more uncommon adapters to connect SATA drives to eSATA ports etc.
How to know what cable to choose?
Since most internal devices don't get swapped super-often, we picked only two cables for simple internal SATA to SATA connections and focused more on adapters between different data interfaces. That being said, the most important thing is knowing what you want to connect.
First of all, know what ports your laptop or PC motherboard has, then figure out what connection your storage device uses. All of this can be found in user manuals or just by visually inspecting your devices. Some of the articles below might help you understand the differences between connections – what they look like and what they are used for.
Helpful articles:
Our top picks for best SATA III cables
Explanation for the list
The first four cables (marked blue) are simple cables connecting regular SATA and/or eSATA ports. The following two (marked purple) are solutions for installing an eSATA port or optimizing cable layout in your PC. The last four (marked orange) are for connecting different SATA drives with a 22-pin connector to different ports.
1: C&E 4-pack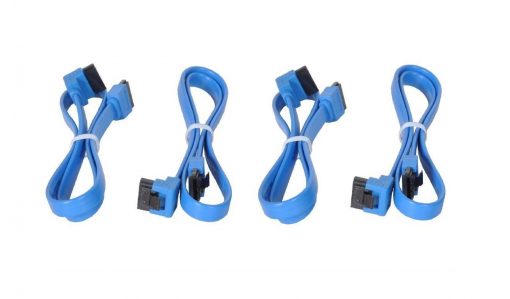 The most economic and reliable choice for the simplest use, these SATA to SATA cables with locking latch will last you a long time for a price that most manufacturers sell one cable. We picked this set of four cables, since 4 is enough SATA cables for the vast majority of people and, while you could get cheaper cables in packs with 6 or more, you will probably never use all of them.
2: StarTech SATA cable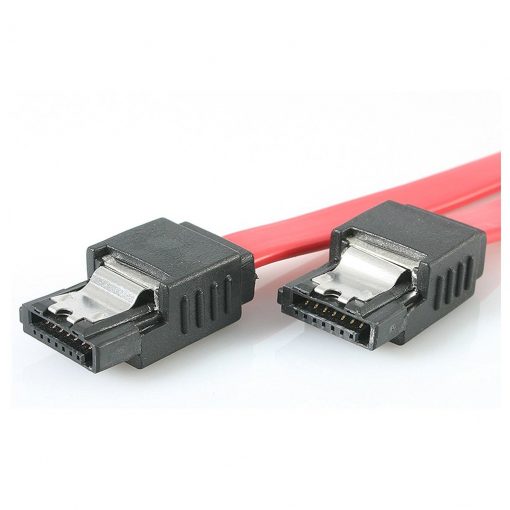 With many different PC builds out there, even space for cables may become an issue. The huge amount of different variations of StarTech SATA cables is definitely the solution to that problem. You can find the best SATA to SATA cable for your needs among the many different shapes (left, right or standard) and lengths (6-36 in).
3: StarTech eSATA cable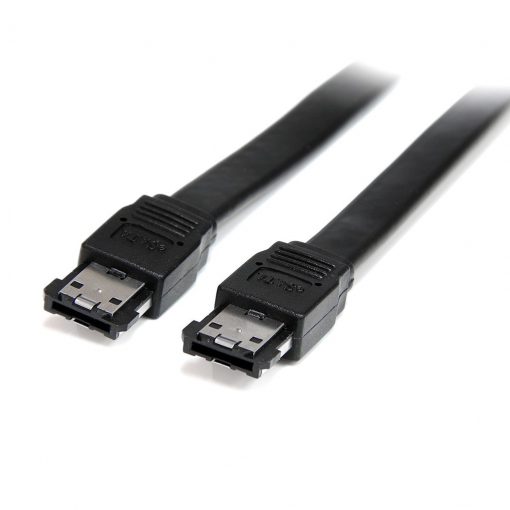 Your most basic eSATA to eSATA cable with added shielding from outside electromagnetic interference as well as increased durability and better electrical properties to carry signals outside your PC's case.
4: Tripp Lite SATA to eSATA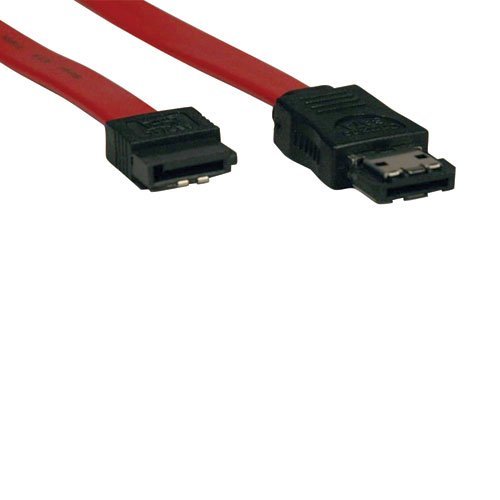 A Basic SATA to eSATA cable that allows you to customize your PC build, mix and match different devices to suit your needs. 2-feet version has an added bracket to have an eSATA port at the back of your PC.
5: Monoprice eSATA port + bracket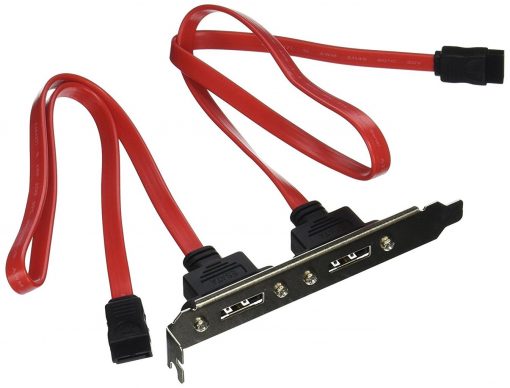 If you have gotten your hands on an eSATA hard drive but realize you don't have the port to connect it to, this device can save your day. Basically, this kit contains a SATA to eSATA adapter, which allows you to connect two of your internal SATA port to two external eSATA ports that you can secure at the back of your PC next to your many USB ports, Ethernet port etc.
6: Inateck SATA cable kit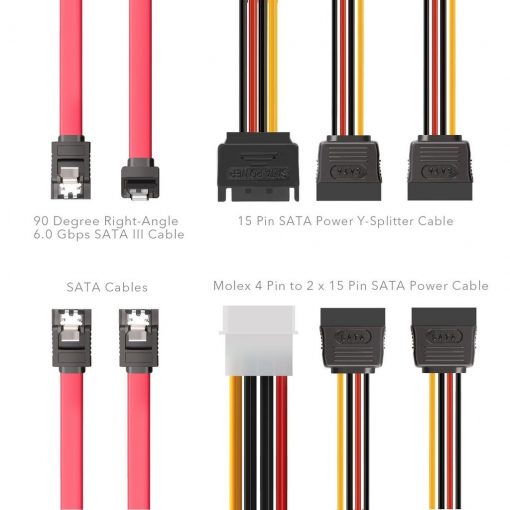 A cable kit designed to connect internal storage devices. It contains two SATA cables (one of which is a right angle 90-degree connector to make the best use of the space in your PC), a Molex power supply cable and a 15-pin SATA power supply cable, both of which then separate to two 15-pin SATA connectors that many hard drives use for power. Buying this kit will ensure that you will almost always be able to connect an internal hard drive.
7: WonderfulDirect 22-pin SATA combo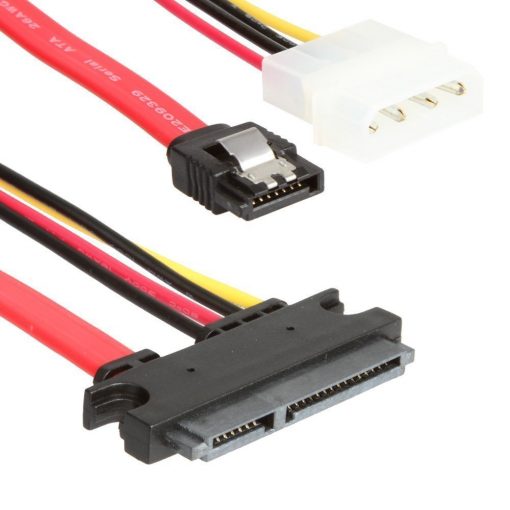 This is just your basic replacement to an internal hard drive connection since it provides both a power supply via Molex and a data connection via SATA in a neat package. If you're lucky enough to get this on sale, you may save some money on your cabling.
8: Rerii powered SATA adapter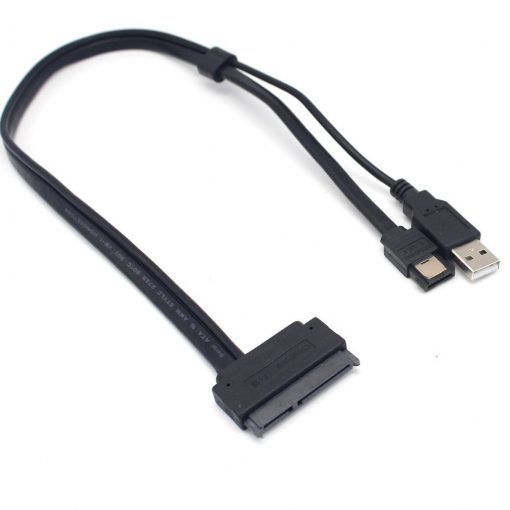 With the previous WonderfulDirect cable being fit for internal hard drives, we had to add the best external hard drive cable to our list. This compact and handy cable allows you to connect to your eSATA port for higher data transfer speeds and lets you use a USB port for power.
9: Shared eSATAp cable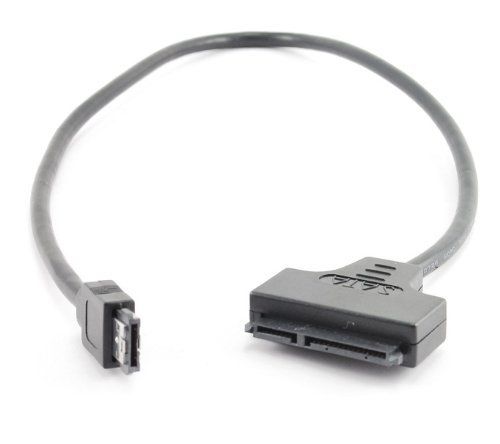 If you own a PC or a laptop with an eSATAp (Powered eSATA) port, the regular cables that come with external SATA drives become extra clutter, since the eSATAp port combines the data transfer speeds of eSATA and the power supply functionality of the USB port (which makes the USB cable in, for example, the Rerii cable useless). This cable will help you save space and not have useless dangling cables if you have the system fit for using it.
10: StarTech USB 3.0 SATA adapter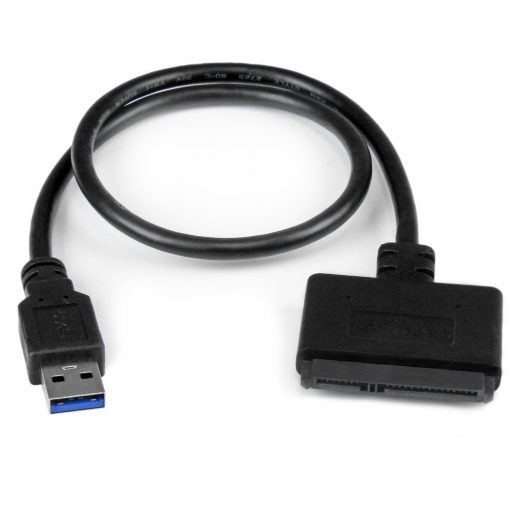 This is may be the farthest from what you wanted to find on this list, but regardless could be a useful gadget for some people. This SarTech USB 3.0 adapter is somewhat similar to the previous Shared eSATAp cable, in the sense that it uses one port for both power and data transfer, possibly reducing clutter on your workplace. Same as before this cable has a 22-pin SATA connector on one end to connect to many external hard drives.