The Sony Personal PlayStation is a unique electronic system. Not only does the PSP allow you to listen to music and watch movies, but it is also a decent gaming system. Over the years, some fantastic games have hit the market. There have also been some terrible ones. That got us thinking, what are the best PSP games of all time?
How We Chose Our Rankings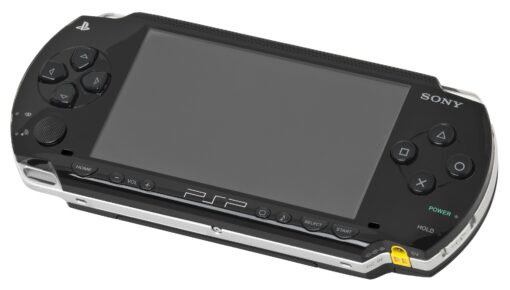 In our quest to find the best PSP games ever made, we looked at the following three criteria:
Playability
Popularity
Enjoyability
We realize these are soft criteria that are somewhat tough to quantify. Therefore, we also evaluated each game for the quality of its graphics, soundtrack and layout. Because we want to give you an honest, reliable ranking of the best games for PSP, we looked through hundreds of player reviews.
These helped us determine which games belong in which slot on our survey. They also allowed us to assign each game a ranking on a five-point scale.
Best PSP Games Of All Time: Comparison Table
​Top Picks: Best PSP Games of All Times
​The Best of All Time: Lumines
In our opinion, Lumines is the greatest PSP game of all time. For years, players have appreciated the difficulty and graphics of this pioneering puzzle game. Lights, cool sounds and tough levels set Lumines apart from other games in the PSP world. Whether you want a few minutes of distraction or a full day worth of entertainment, Lumines is about as good as it gets.
The Runner-Up: God of War: Ghost of Sparta
The Ghost of Sparta edition of the God of War gaming series could have easily been at the top of our list. We love this game's graphics and musical soundtrack. Players are obsessed with its challenging levels and impressive story line. When you are playing Ghost of Sparta, you are virtually guaranteed to get lost on your quest to find Deimos. Simply put, this PSP game is nothing short of epic.
​Patapon 3
When you hit the start button on Patapon 3, you step into a virtual world that requires you to command an army to pursue uncertain victory. The music in this game is catchy, even if the graphics are a bit underwhelming. Still, the user-friendly controls and multi-player mode are sure to impress you.
​Metal Gear Solid: Peace Walker
Metal Gear Solid: Peace Walker is another exciting adventure game for the PSP system. This one places you on a battlefield. The graphics are exceptional, but the controls aren't as intuitive as some other adventure games. Nonetheless, this game offers the sort of bonus features that make you feel like you have gotten your money's worth.
​Daxter
Unlike some other PSP games, Daxter has an undeniable adult feel. This game takes you on a quest to save your good buddy from a kidnapper. The storyline is as dark as the graphics and musical soundtrack. This game doesn't, however, take itself too seriously. Instead, you run into hidden jokes while navigating its many levels.
​Final Fantasy Tactics: The War of the Lions
No list of the best PSP games of all time would be complete without at least one entry from the Final Fantasy Tactics series. The War of the Lions is a tactical game that you probably can't put down. The plot of this game unfolds throughout a maze, seamlessly combining strategy with adventure. Extra quests, additional characters and a new layout set this game apart from others in the series.
​Grand Theft Auto: Vice City Stories
No products found.
No products found.
Another grownup game, Grand Theft Auto: Vice City Stories lets you get the most out of your PSP. This entry features unique storylines, decent graphics and cool music. You will enjoy the intuitive controls and fast-action play of this GTA game.
​Final Fantasy 7: Crisis Core
Every edition of Final Fantasy is a bit better than the previous one. A spinoff of the famous seventh installment, Crisis Core is one of the top PSP games ever released. While you can devote hours to conquering the game, its short missions make Crisis Core unique. Players everywhere rave about the slot-machine feature in this Final Fantasy game.
​Persona 3
Persona is a best-selling game for the PS2. The portable version makes our list of one of the best PSP games for a variety of reasons. With just a few minutes of play, you can easily master the intuitive controls. It also features beautiful graphics and engaging music. While many adventure games can be overwhelming, this one isn't. Instead, you get an enjoyable player experience every time you pick up your portable gaming system.
Last update on 2020-08-20 at 15:37 / Affiliate links / Images from Amazon Product Advertising API