Narrowing down the list of available kids' movies on streaming services takes time. They have movies from every genre and for every age group. This list of the top 25 best kids' movies on Netflix can help you and your family quickly find something that is appropriate to watch.
Kids' movies are a major part of the movie industry. With kids out for the summer and various breaks throughout the year, movie studios are constantly aiming movies at them in hopes that mom and dad will take them to see the latest ones. Fortunately, for parents who want to stay home, there are streaming services that offer entertainment for the price of a membership. To help you and your family find the right movies, here are the 25 best kids' movies on Netflix.
How We Chose Our Rankings
Netflix has a host of kids' movies available and narrowing down the list to the top 25 was not a small feat. However, we relied on certain characteristics to help us select the best from the streaming service. For instance, movies that had a quest or were about finding a purpose ranked higher.
Movies that dealt with difficult topics also were ranked higher, as that helps educate our young. For instance, a movie that discussed death in relatable terms and helped children to understand what it is would be considered one of the top movies. Movies that discussed bullying, lying, or other aspects of childhood were also added to the list.
Top 25 Best Kids Movies On Netflix
Room on the Broom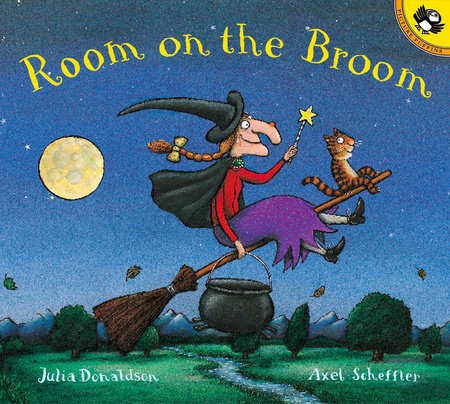 A witch with a good heart makes the mistake of loading down her broom with stray animals and other items she finds along the way. Unfortunately, her broom is soon destroyed, and her life is in danger. She will have to depend on the strays and her beloved cat to rescue her from the danger that is lurking near.
Tinker Bell and the Legend of the NeverBeast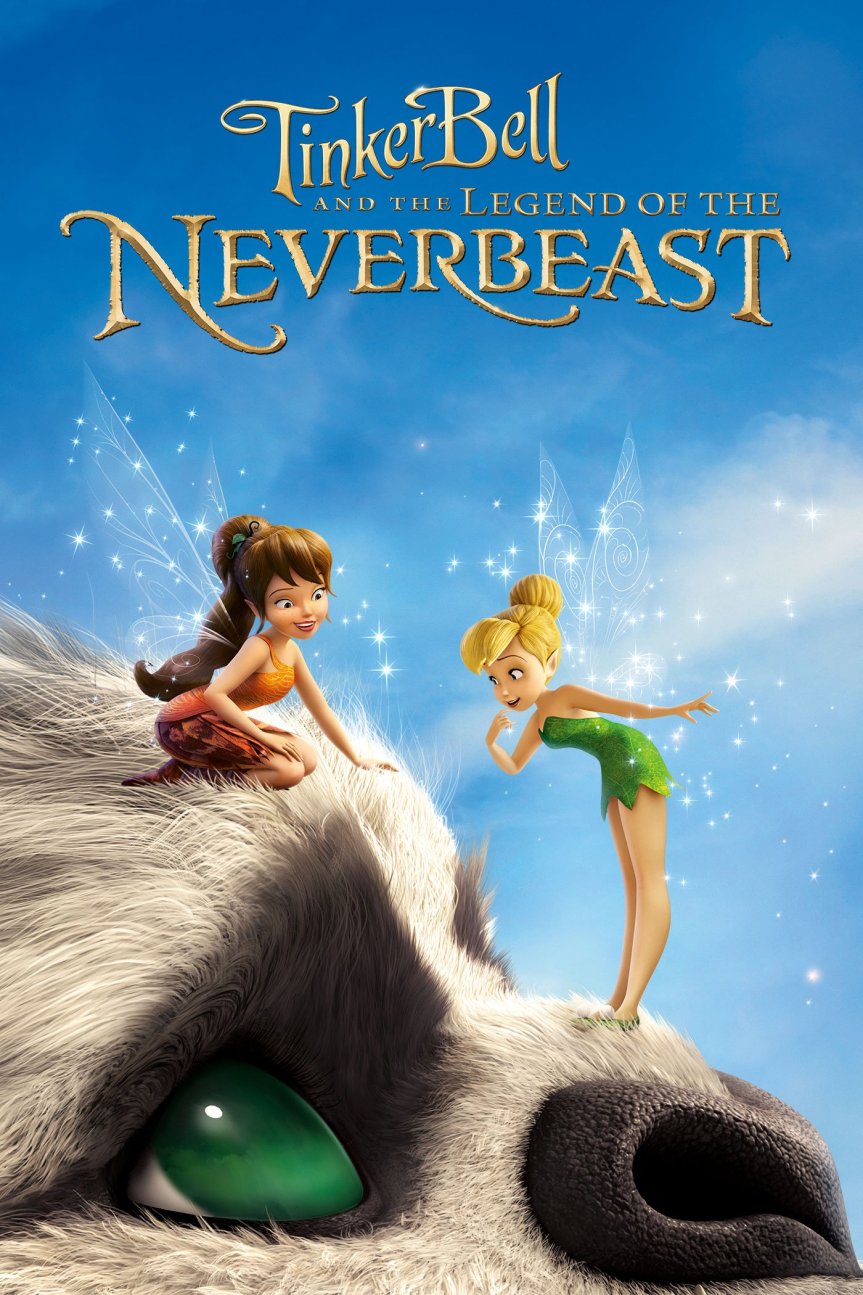 Fawn wants to see the good in everyone, which leads to her befriending a large and mysterious creature. Tinker Bell and her friends are understandably cautious about the creature, but Fawn is persistent. When the creature is seen as a threat, Fawn has to rally her friends to protect it.
Finding Dory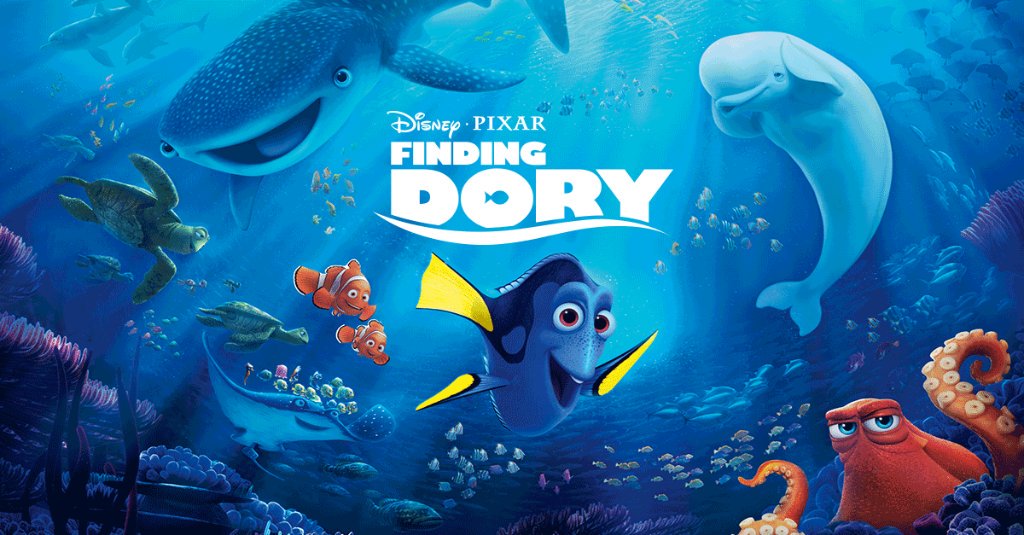 In the sequel to "Finding Nemo", it is Dory that needs help. Dory is desperate to find her parents after she has a faint flashback of them. Nemo and his father agree to help her. She ends up finding her way back to a conservatory that might provide clues about where her parents are now.
The Land Before Time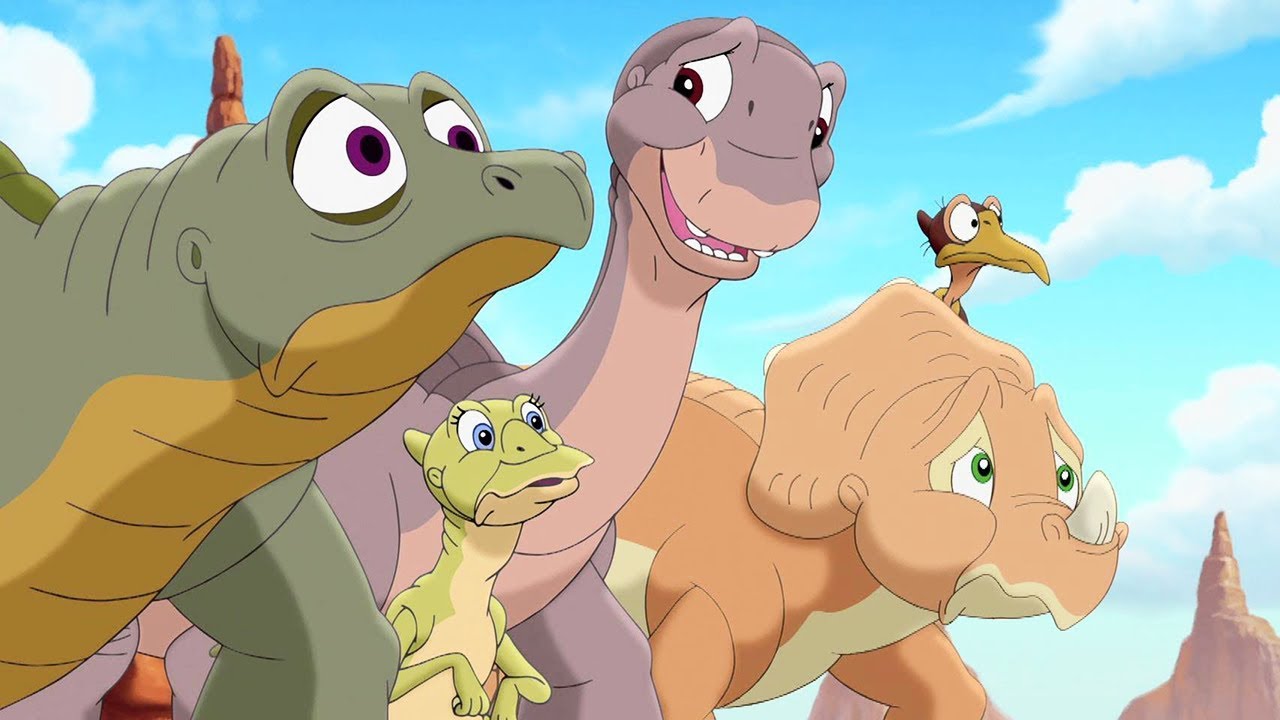 1988's "The Land Before Time" is about a brontosaurus who goes in search of the Great Valley. The valley is supposed to have everything that young dinosaurs need to live. The dinosaur, Littlefoot, teams up with other dinosaurs and along the way to the valley, they have several adventures, including learning about the differences between each other.
The Secret Life of Pets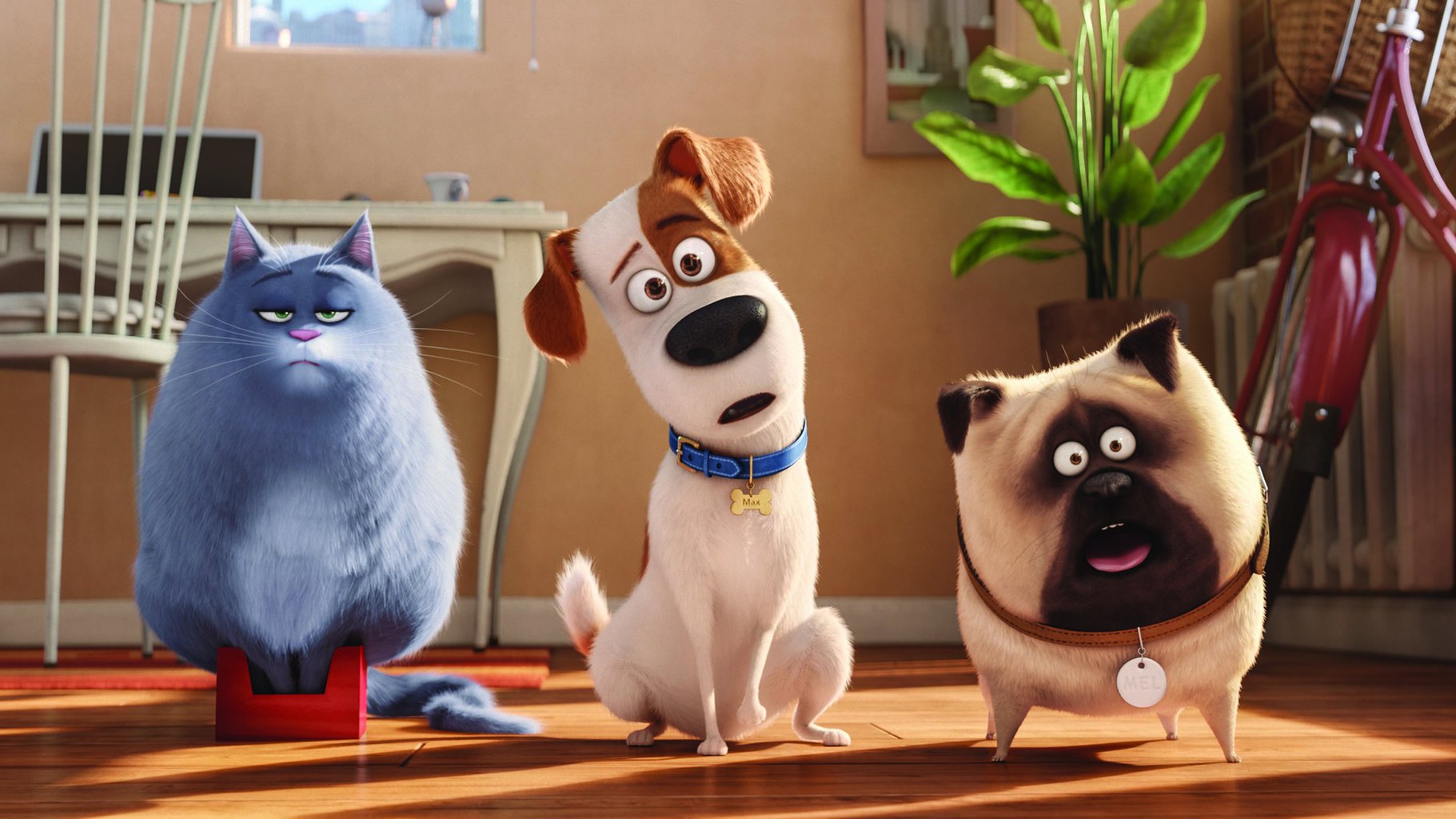 Max is enjoying his life as a pet until his family takes in another pet. Duke is everything Max is not, and this leads to skirmishes between the two. However, they must put aside their disagreements to focus on the newest threat—a cute bunny who is not what he appears to be.
Bridge to Terabithia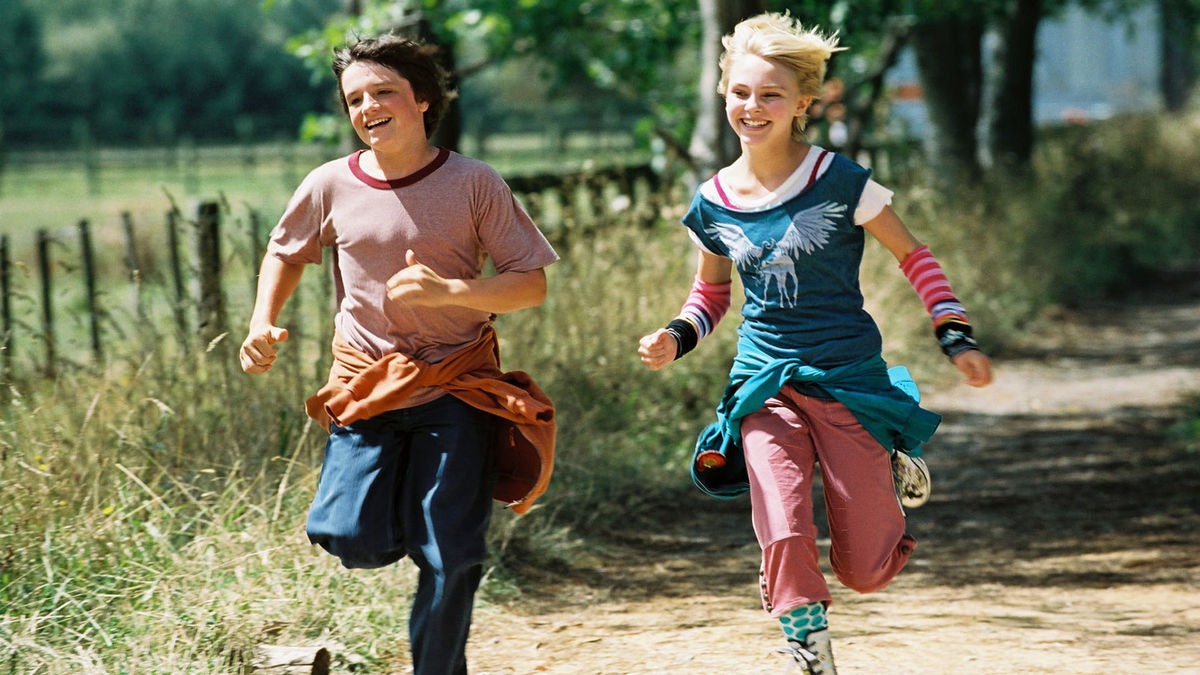 Jesse and Leslie become fast friends after she moves to his town. However, there are major differences between them that sometimes make it difficult to remain friends. To solidify their friendship, they create a fantasy world in which they are the king and queen. Everything is going great until tragedy strikes.
The Boss Baby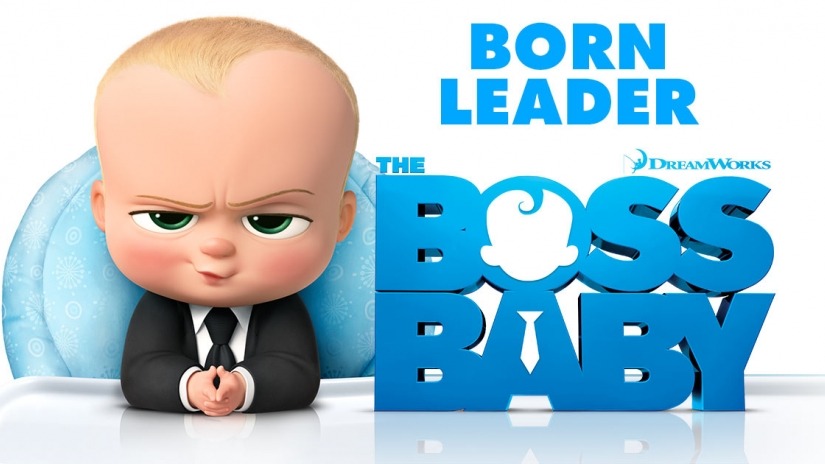 Tim Templeton is used to being an only child. When his parents bring home a suit-wearing, briefcase-toting baby boy, Tim is afraid that he will lose his parents' affection. Tim is forced to put aside his differences with his new little brother because there is a bigger threat on the horizon. Adorable puppies are vying for the top position in the cute world and that could prove disastrous for babies everywhere.
Homeward Bound: The Incredible Journey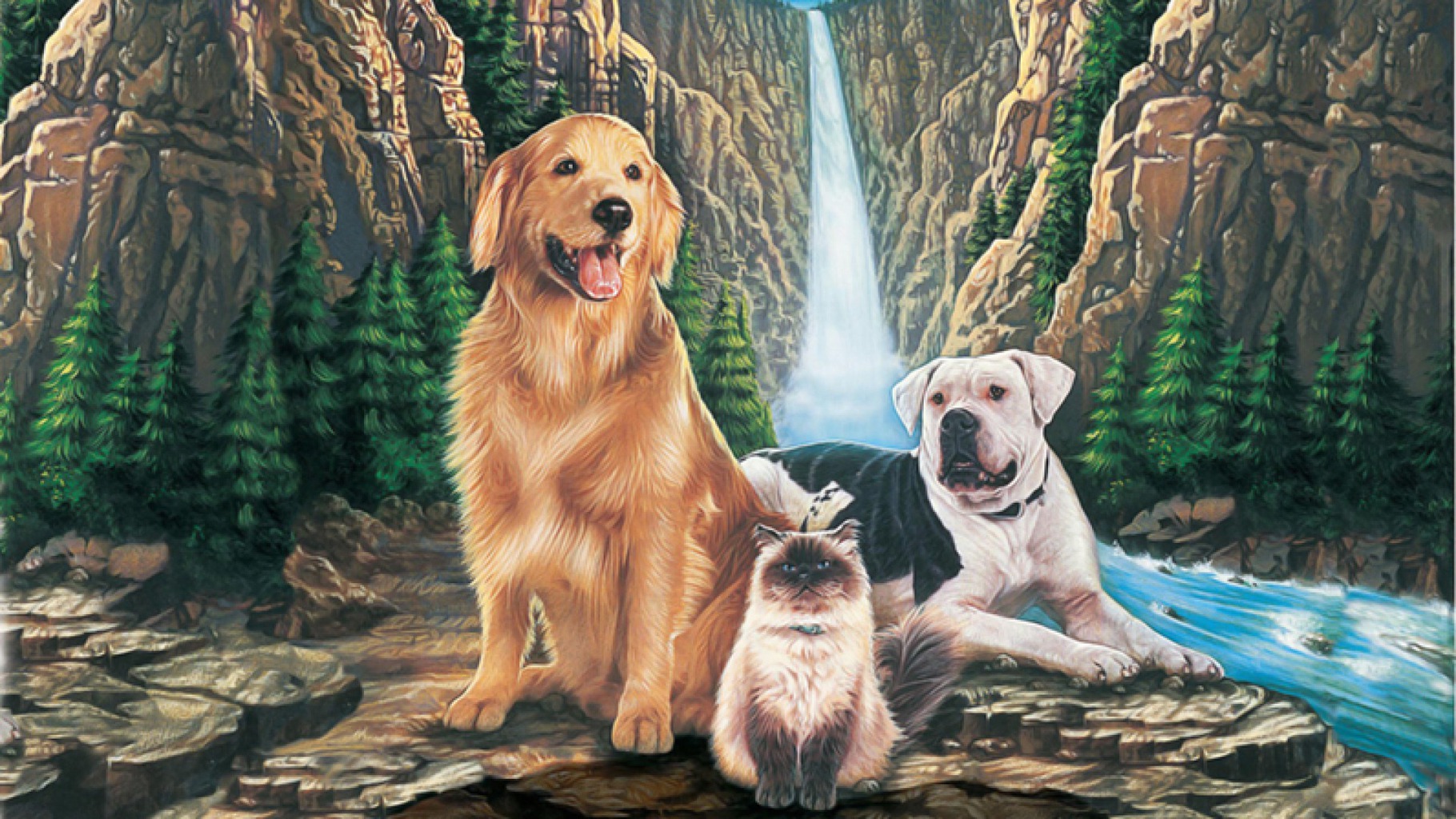 Chance and Shadow are two dogs that escape with a cat named Sassy from a ranch. The pets are looking for their owners who have left them there while vacationing. The pets set out on a cross country journey in hopes of being reunited with their family. Unfortunately for them, there are many dangers to overcome before they can find their family.
Cool Runnings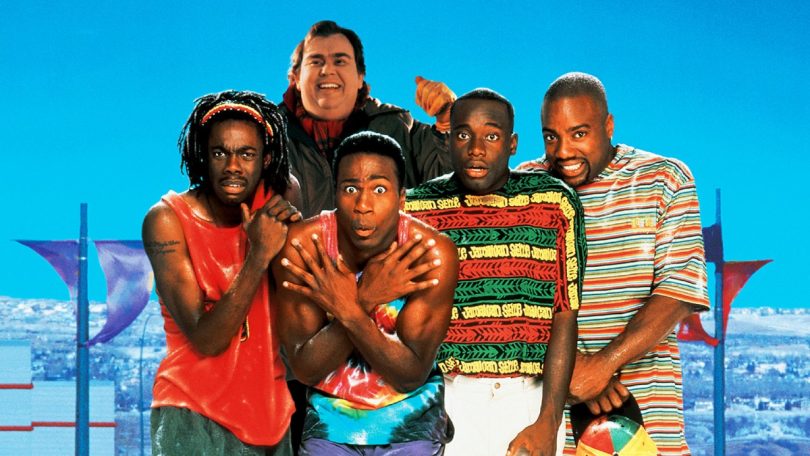 "Cool Runnings" is the slightly exaggerated tale of the Jamaican bobsled team. Despite all the odds, the team was the first Jamaican team to qualify for the Olympics. The four find a trainer who is willing to coach them and take on the challenge of competing against other teams for an Olympic medal. They might not win, but the teammates hope to make an impression on young Jamaicans who are dreaming of bigger things in life.
Willy Wonka and the Chocolate Factory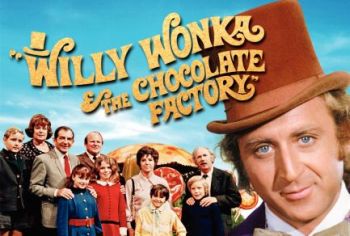 The original "Willy Wonka and the Chocolate Factory" is still one of the best children's movies ever made. A young boy named Charlie finds the winning ticket for a tour of a chocolate factory. While touring the factory, Charlie soon learns that everything is not as it appears.
Zootopia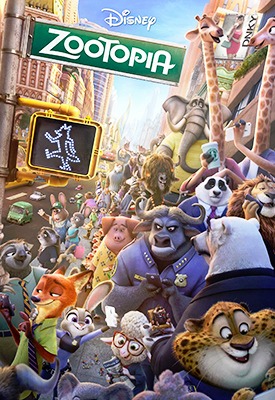 "Zootopia" is the story of a rookie bunny cop named Judy who finds herself working in the biggest city in the land. She soon discovers that she was not hired to do actual police work, but more so as part of the department's image makeover. Judy stumbles onto a real crime while working the traffic detail and must decide whether she should push forward and solve the crime, or give up and return to the rural town where she grew up.
Moana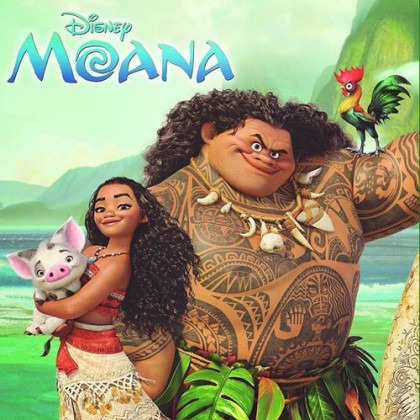 Princess Moana is expected to lead her people once her father is no longer chief. However, she wants to sail the ocean. Her father forbids her from doing so, but there is real danger up ahead for her people if she is unable to do so. Moana must decide whether obeying her father is more important than saving the island.
Meet the Robinsons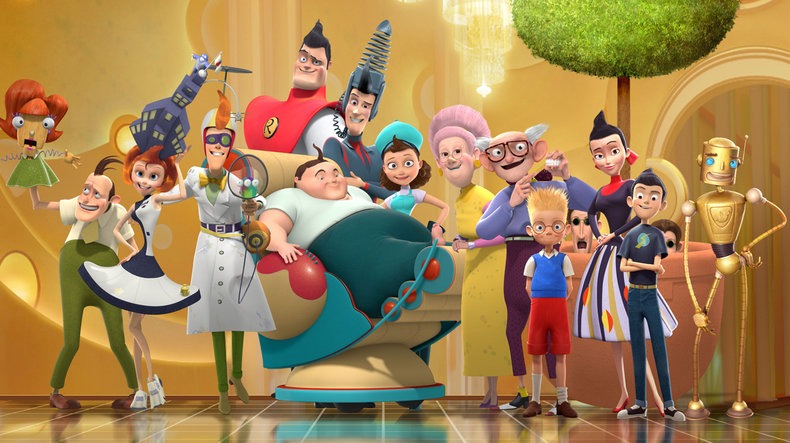 Lewis is an orphan with a penchant for inventing. When he creates a science fair project that is designed to help him discover the identity of his mother, everything goes wrong. Before he knows it, he is in the future and expected to help a strange boy put together a time machine that he broke. The movie has an unexpected twist that even the main character has a difficult time understanding.
Kronk's New Groove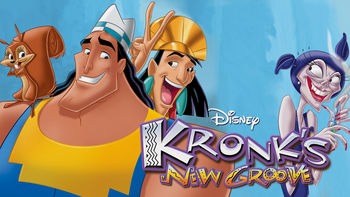 In the sequel to "The Emperor's New Groove", Kronk wants to impress his dad. However, all his plans fall apart, and he must put aside his façade and show his dad who is really is. With the encouragement of friends, Kronk has a chance to build a real relationship with his father. Whether his father is willing to is another matter.
Charlotte's Web
The 2006 remake of the classic "Charlotte's Web" features a pig who is destined to end up as Sunday dinner. To avoid this, a clever spider who lives in the barn with him develops a plan to make him stand out from the others. With the help of others, including Templeton the Rat, the pig might be able to save his life. However, he might have to make sacrifices that he was not expecting.
An American Tail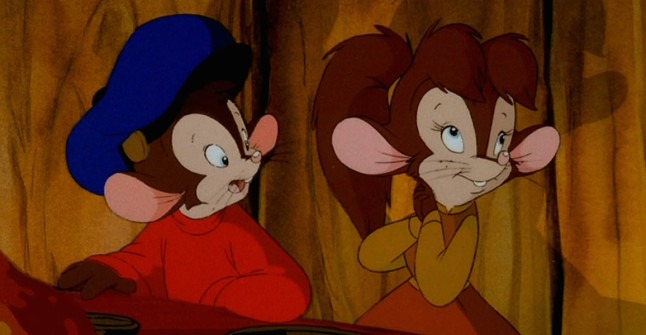 A Russian mouse who is emigrating to the United States is separated from his parents along the way. He ends up reaching the country by himself and embarks on a journey to be reunited with his parents. Throughout the trip, he meets new friends and dodges several dangers. With the help of his friends, the young mouse has a good chance of finding his family.
Good Luck Charlie: It's Christmas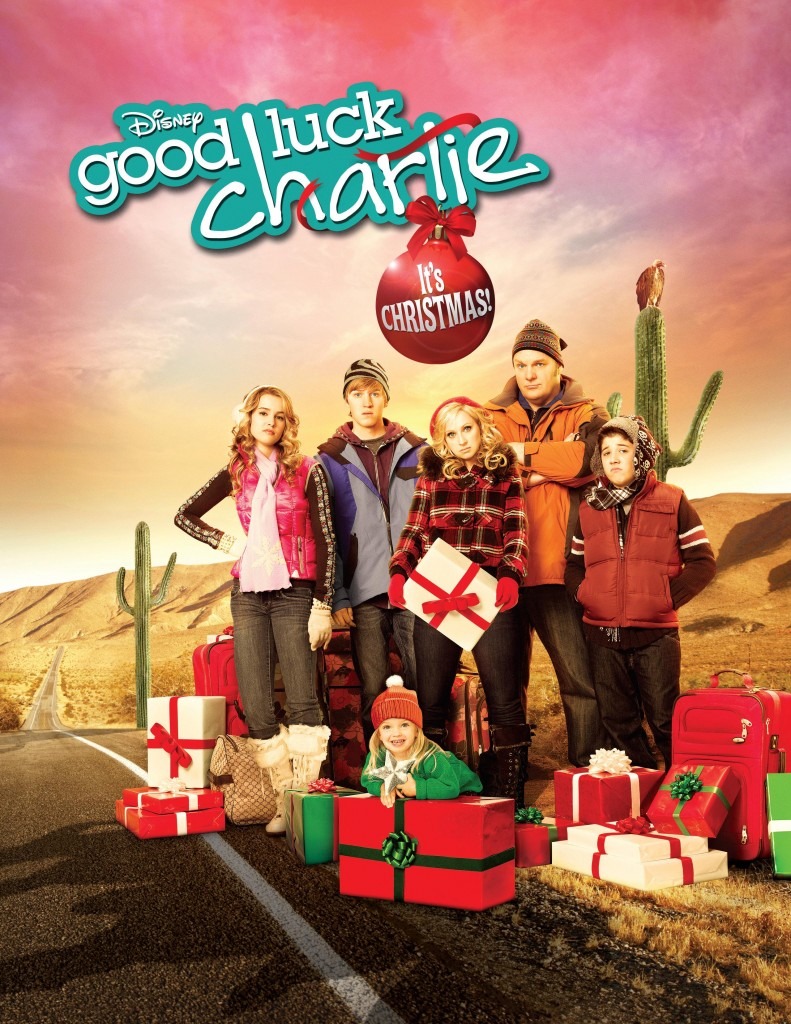 The Duncan family is on their way to grandma's house for Christmas when Teddy and Amy are separated from the family. The pair end up taking an alternate route that proves to be nightmarish, but they are determined to make it to grandma's house by Christmas morning.
Mickey's Once Upon a Christmas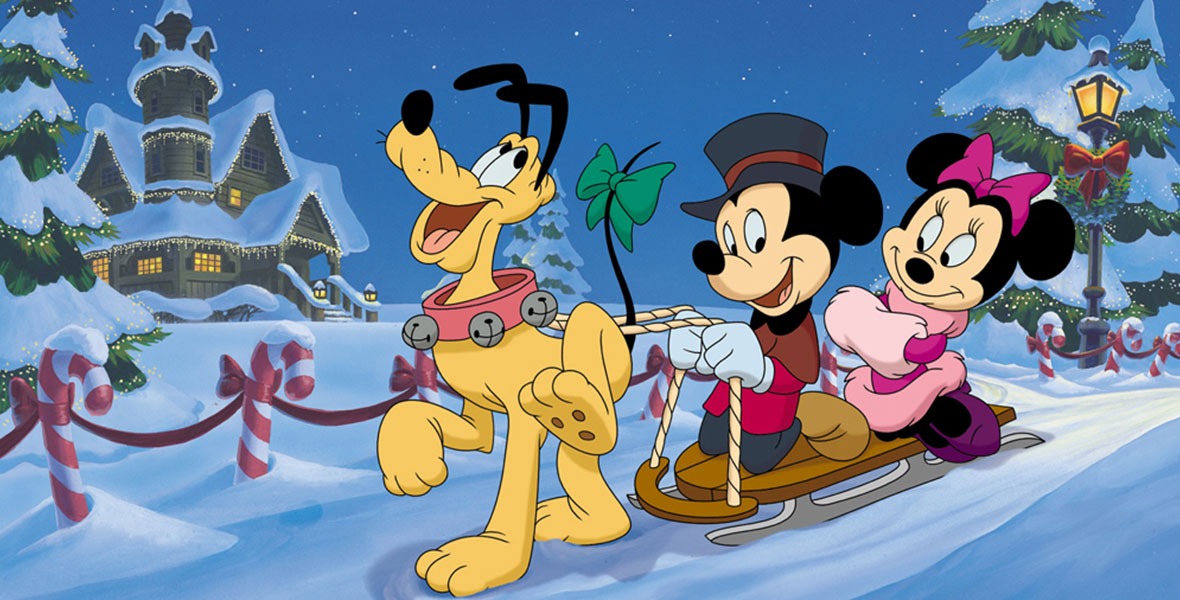 "Mickey's Once Upon a Christmas" is a three-part anthology that features a classic retelling of "Groundhog Day" featuring Donald Duck. The next part is about Goofy trying to bring the joy of Christmas to his son. The final part is a recreation of "The Gift of the Magi", featuring Mickey Mouse and Minnie Mouse.
Recess: Taking the Fifth Grade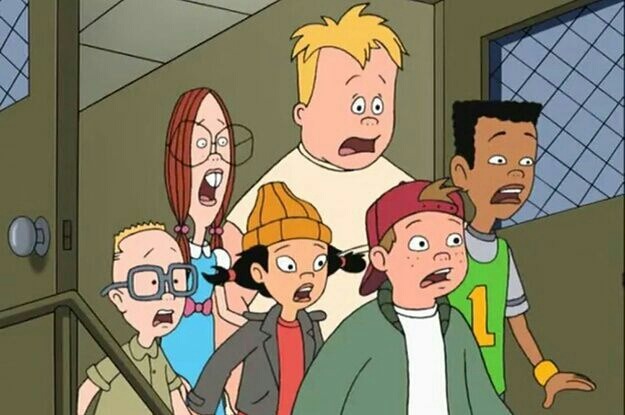 "Recess: Taking the Fifth Grade" is a compilation of three shorts featuring everyone's favorite elementary gang. In the first short, TJ protests the playground being removed. In the second, the gang becomes fed up with a fifth and sixth graders' club they are forced to join. The final short is a Halloween special that reveals more about Spinelli than the gang knew.
Shrek the Musical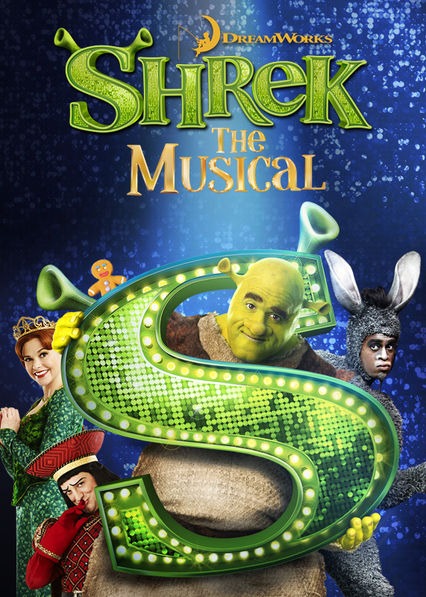 "Shrek the Musical" brings the hit animated movie to life. The Broadway adaptation closely mirrors the original movie. Shrek is an ogre who has his peace disrupted when fairytale creatures are unceremoniously dumped in his swamp. With the help of a talking donkey, Shrek must rescue Princess Fiona if he ever hopes to regain his peace and quiet. Once he does rescue the princess though, he is surprised to learn that she has her own secrets.
The Rugrats Movie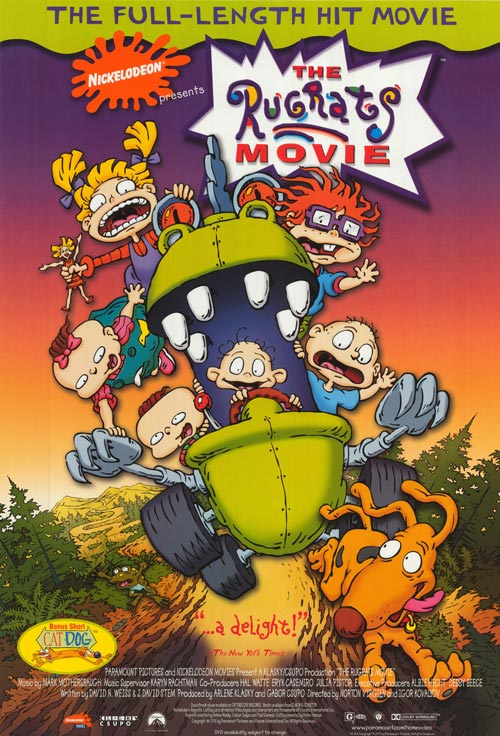 Tommy is no longer the baby in the Pickles household. He has a new baby brother named Dil and Tommy wants nothing more than to get rid of him. On the journey to return Dil to the hospital though, Tommy and his friends get lost and now are tasked without finding their way home safely.
Chicken Little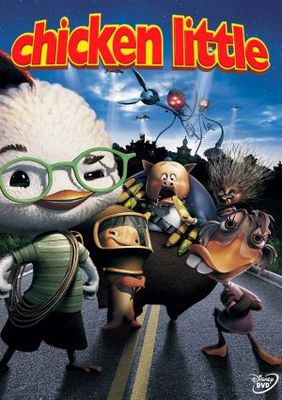 Chicken Little finds himself in an awkward predicament after the sky failed to fall after his repeated warnings. Now, there is a real danger on the horizon and no one is willing to believe him. He must convince all the animals on the farm that they are in danger or the world could be lost. With the help of a few friends who still believe, Chicken Little might be able to save the world and regain his credibility in the process.
Pee-Wee's Big Adventure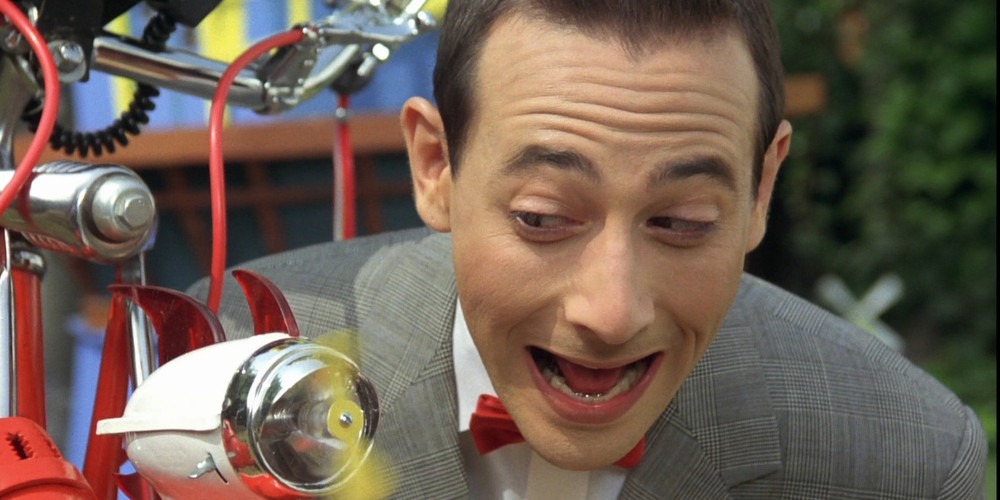 "Pee-Wee's Big Adventure" is the story of a man and his stolen bicycle. The title character embarks on a cross-country journey to find his beloved bicycle and runs into a host of zany characters along the way. Pee-Wee is forced to behave as an adult in many situations, which leaves him puzzled and sometimes unable to cope.
Looney Tunes: Back in Action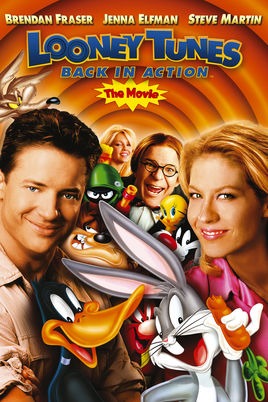 Daffy Duck quits the Warner Bros. studio and is released from his contract by the VP of Comedy. The newly free duck decides to befriend DJ, the son of a famous movie star who is an international spy. The spy is on the hunt for the powerful Blue Monkey Diamond and the animated crew is forced to tag along for the adventure.
The Adventures of Tintin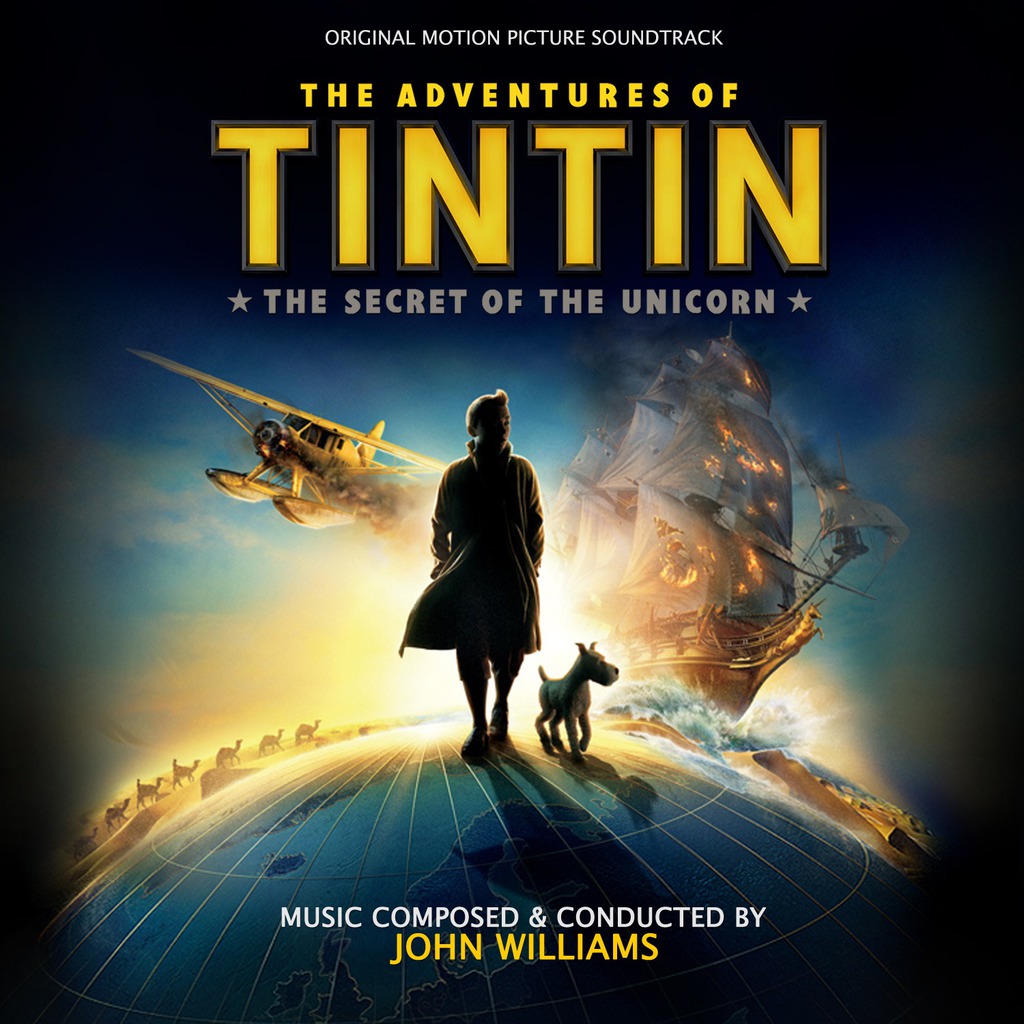 "The Adventures of Tintin" is director Steven Spielberg's first animated feature. The movie tells the story of a young boy named Tintin who is kidnapped and whisked away on a ship headed towards Morocco. Tintin manages to escape, but the danger does not end there for him. Kids will love the protagonist of this animated flick and the adventure.
Watcher's Guide
When it comes to kids' movies, there are only a few criteria that should be important to parents. The main factor is whether the movie is age appropriate. What might be okay for a 10-year-old to watch might be too mature for a four-year-old to watch.
Parents also must consider whether they want the movie to be solely focused on entertainment or education. There are plenty of movies that are both, and they are included on our list. The movies on this list cover a range of topics, including social issues, such as bullying and having self-confidence.
Another consideration to make is whether the movie is animated or live action. Some parents prefer their young children to stick with animated movies, while others are unconcerned with the form. If it is important to you, narrowing down the list based on form still leaves many options for your kids to watch.