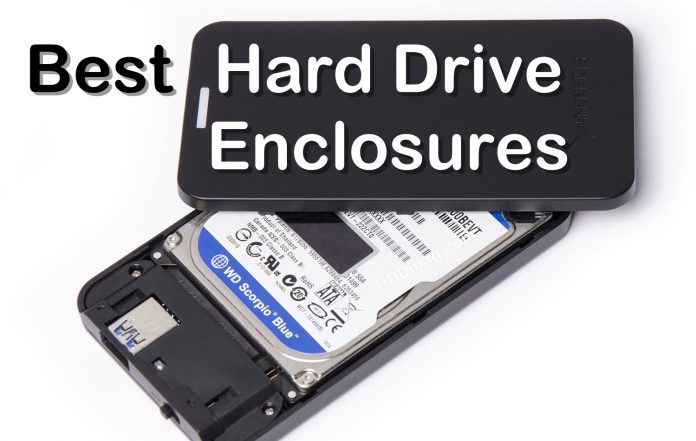 Looking for the best hard drive 2.5-inch or 3.5-inch enclosure?
Enclosures are a great way to use your Internal hard drive as an external. Do you need a portable hard drive with features that external hard drives don't have? Got a spare internal hard drive and want to put it to good use cheaply? Don't worry, just grab an enclosure! But before your getting one, you should learn few things like connections and form factors. We have created a list of best HDD enclosures out there, whether you need one for 2.5-inch laptop or 3.5-inch desktop hard drive. Find your enclosure!
Need to swap drives frequently? HDD docking station might be a better choice for you. Read our article about The Best Hard Drive Docking Stations.
2.5-Inch Hard Drive Enclosures
Sabrent Ultra Slim USB 3.0 to 2.5-Inch SATA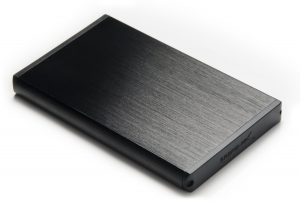 Sabrent Ultra Slim is very sleek and well build laptop hard drive enclosure. It's made from Aluminium. This means it has a great heat dissipation as the case works as a radiator. It's fully compatible with Windows and Mac Operating systems, and no drivers are needed. All you need is a laptop hard drive, this enclosure and USB cable – your ready to go. USB 3.0 port is backward compatible USB 2.0 and 1.1 so you don't need to worry about connections.
Inateck USB 3.0 HDD SATA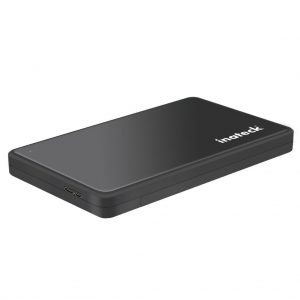 If you need an enclosure that's easy to install, consider Inateck. It's tool free, meaning that you won't need any additional software or reboots. It will work perfectly fine on all OS. 2.5-inch laptop hard drive, SSD? You can fit them both in this enclosure. Inateck is also very protective enclosure featuring built in foam pad and ABS plastic material. You shouldn't worry too much if hard drive accidently drops.
Inateck 2.5 Inch USB 3.0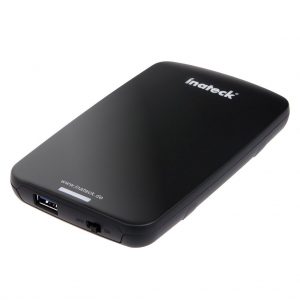 Another awesome enclosure from Inateck. It may be a little bit more expensive than others, but USB cable is included. This enclosure is also fully compatible with all OS and has a tested ABS protection. USB 3.0 is backward compatible with USB 2.0 /1.1 connections.Design with round corners and flowing contour makes this enclosure very easy to carry around. It also features ON/OFF Power button.
Sabrent USB 3.0 to SSD / 2.5-Inch SATA Hard Drive Adapter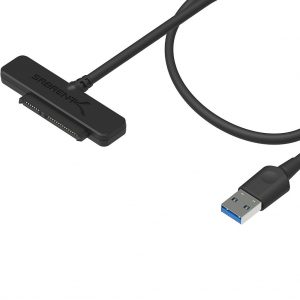 A great choice for those who often swap hard drives and don't carry them around too much, simply get this adapter cable, plug in any 2.5-inch HDD or SSD and you're ready to go. It's very user-friendly with a LED indicator that shows power and activity status. Usable with any 2.5-Inch laptop hard drive or SSD as well as compatible will all operating systems like Windows and Mac.
3.5 inch Hard Drive Enclosures
Sabrent USB 2.0/ESATA TO 3.5 Inch IDE or SATA/SATA II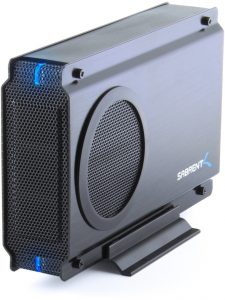 This enclosure supports any standard 3.5 inch Serial ATA or IDE hard drive. It's made from Aluminium and features built-in cooling fan. You can connect it to your PC via USB 2.0 or eSata cable. This enclosure is made to be stationary and isn't supposed carrying around too much. Metal corners and standing plate could tear your bag and make carrying uncomfortable. However, in the proper casing it will be just fine.
Mediasonic ProBox K32-SU3 3.5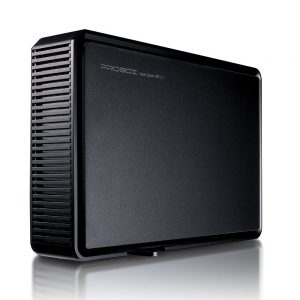 This is a very good looking hard drive enclosure. It can support any 3.5-inch desktop hard drive that has a capacity for up to 8TB. Super fast USB 3.0 offers great transfer speeds (maximum for up to 5.0 Gbps). In the package you get all the required cables you need, just plug in your 3.5-inch your hard drive and use it as external hard drive. This enclosure is also compatible with Windows and Mac OS as all enclosures on this list.
Inateck Aluminum USB 3.0 Hard Disk Drive Enclosure for 2.5/ 3.5 Inch SATA
Connection maximum speed comparison
Conclusion
Hard Drive enclosures are very cheap and simple way to use your internal hard drive or SSD as external storage device. Why should you spend the extra money and buy an external hard drive if you can make any hard drive portable for as low as 10$? Or if your gaming and you need that extra storage capacity, feel free to choice any drive you want and use it without a need to open your PC case.