External hard drives are used to back up large amounts of information outside of your Mac's internal hard drive. Anyone who's ever lost all of their data after a computer crash can understand how important that is. But there are other reasons to buy an external hard drive for your Mac.
Best External Hard Drive for Mac
Maybe you want to have all of your data available for when you get a new Mac. Or if you work with gigantic files that need more space than what your Mac's internal hard drive has to offer. No matter what reason propels you to buy an external hard drive, we've compiled some of the best external hard drives for Mac the market has to offer to help you make an informed choice.
What is the difference between an internal and external hard drive?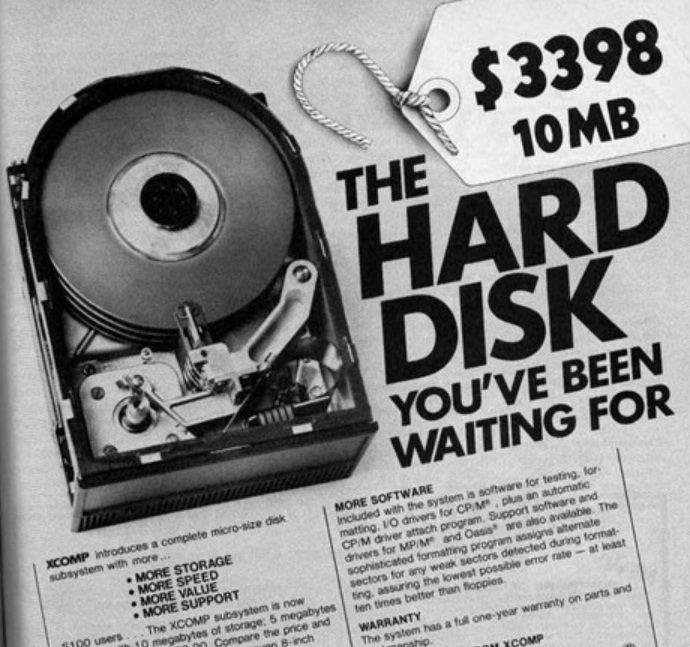 It's basically what the names suggest. An internal hard drive is the hard drive that comes inside your Mac or store-bought Windows system. While new internal hard drives have a ton of space compared to older ones (now measured in terabytes instead of gigabytes as in years past), it's a good idea to have a backup of your work.
SOME PEOPLE RELY ON THE CLOUD—AND THAT'S FINE—BUT AN EXTERNAL HARD DRIVE IS A GREAT OPTION FOR THOSE WHO WANT TO KEEP THEIR FILES CLOSER TO HOME WITHOUT RELYING ON A CLOUD SERVICE.
External hard drives work on your computer by connecting to it. You can transfer files off of your internal hard drive and put it on your external one. Likewise, you can view and transfer files from your external hard drive and put them back on your internal hard drive.
In a day and age when space is measured in terabytes, and file sizes are growing larger with advances in an array of technologies, it's important to ensure you have the space you need to save your precious work and priceless media library; external hard drives were made for that.
How do external hard drives for Mac work?
External hard drives for Mac work pretty much the same as they do for a PC. The best external hard drives for Mac tend to connect to Macs via Thunderbolt or USB 3.0 cables. This allows for the fastest connectivity, generally speaking. Once connected, you can automatically or manually back up your files, depending on your preference.
Many hard drives work for both Mac and Windows operating systems. Some of these require no particular reconfiguration or installation (some are simply plug-and-play), though others require you to reconfigure for Windows usage or vice versa for Mac usage.
DRIVES THAT PLAY WELL WITH BOTH OPERATING SYSTEMS ARE CRUCIAL FOR FAMILIES, OFFICES, AND CLASSROOMS WHERE PEOPLE MIGHT BE ON DIFFERENT OPERATING SYSTEMS AND CONNECTING TO A SINGLE EXTERNAL HARD DRIVE.
The best external hard drive for Mac even feature automatic backups, so you don't have to worry about doing something wrong manually. Furthermore, the better external hard drives tend to work with Mac's Time Machine feature, which further simplifies and streamlines things.
How to keep your external hard drive running smoothly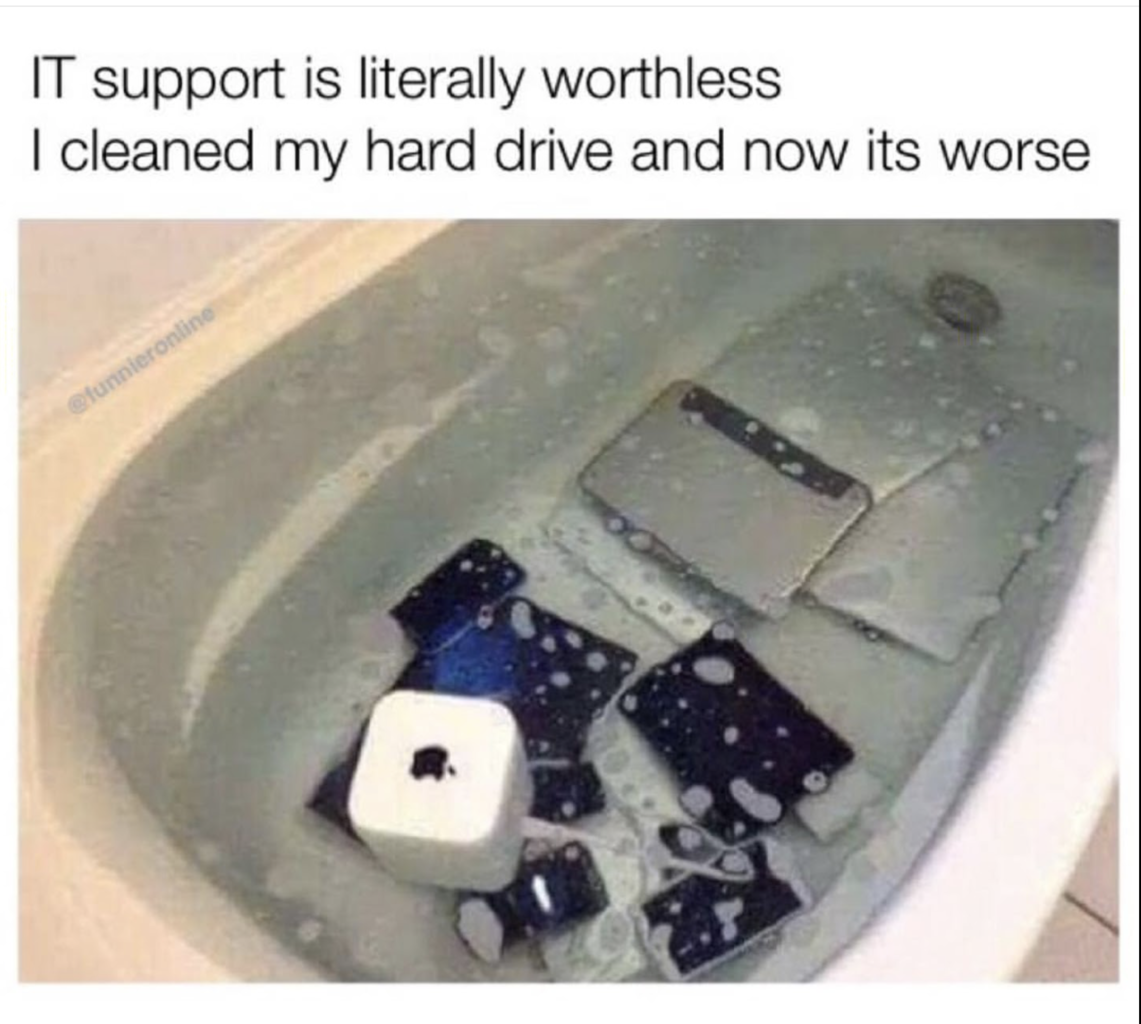 Let's face it: There's nothing more terrifying to a computer user than hard drive failure, and that's why people buy external hard drives—as a backup for "just in case." But here's the thing: If you don't properly maintain your external hard drive, you could inadvertently cause it to fail and lose everything you worked so hard to save.
Here are a few simple steps to keep your external hard drive healthy:
Make sure the device you're plugging your hard drive into is connected to a surge protector. Even short power surges can have lasting effects on electronics, so this is like computer basics — and super important.
Always store your external hard drive in the position it was designed to be in: Some external hard drives can be placed either horizontally or vertically. However, many are just meant to be placed either one way or the other. Turning your hard disk the wrong way puts unnecessary strain on it which could ultimately lead to failure.
Don't expose it to static: This is also a computer 101 thing; while modern devices including hard drives seem so much sturdier than their older counterparts (and are in many ways), it's always best to be safe rather than sorry.
The benefits of buying Mac external hard drive
The number one benefit of buying an external hard drive for Mac is that you will have a backup of your files that are trusted and in your care, a backup you always have access to without having to depend on a cloud, a backup you can access when offline. These alone are colossal benefits to buying an external hard drive for your Mac, but there are other considerations.
ANYONE WHO HAS A LOT OF HIGH DEFINITION VIDEO FILES ON THEIR COMPUTER KNOWS HOW MUCH SPACE THAT EATS UP ON THEIR HARD DRIVE.
For professional video editors as well as hobbyists, who will probably have more HD vids on their Mac than anyone else, it's crucial to have an external hard drive so you can back up your work without compromising the space on your Mac's internal hard drive. The same goes for anyone who works with a lot of large files and needs to keep a backup that's trusted and not in the cloud.
External hard drives are more versatile than you think
Aside from all the above-listed benefits, you can swap out your internal hard drive for your external hard drive. It may sound dodgy but think about it: Chances are, nice, new external hard drives are going to be better than what came with your current computer. Some people put in the nicer, newer external hard drive and use their internal hard drive as their backup plan.
What to consider when buying an external hard drive for Mac?
You probably think the number one thing you need to a new external hard drive is space. However, lack of space isn't such a problem nowadays when it comes to external hard drives as many options have more space on them than your computer itself has. Instead, the number one factor to consider when buying an external hard drive for Mac is reliability.
Consider this: You buy a new hard drive, it looks fresh and has a lot of space, and you're happy—for two years. And then it fails. Why did it fail?
Because it wasn't reliable. So, all that data that you backed up, all of those home movies of your kids, everything is just…gone. Poof.
THAT IS WHY RELIABILITY HAS TO BE YOUR NUMBER ONE CONSIDERATION WHEN IT COMES TO CHOOSING THE EXTERNAL HARD DRIVE OF YOUR DREAMS, BUT IT'S NOT THE ONLY THING TO CONSIDER.
How fast you can transfer data is also something you're going to want to think about. Do you want a file that is X gigs in size to take Y amount of time while transferring or do you want it to take double Y amount of time while transferring?
Connectivity also comes into play when it comes to speed, such as how well the drive works with your device and other components.
And then, of course, there is the ever-important aesthetic appeal. Some hard disk designs just look better than others. It shouldn't be your first consideration, but it's always something to think about when narrowing down your top choices.
How to choose the best external hard drive for Mac for your needs
When choosing the best external hard drive for your needs, consider what your needs are. For instance, when it comes to capacity, are you someone who has a need for the largest capacity hard drive on the market? People who need such great capacity tend to have large video libraries, for instance.
Also, think about how long you want your hard drive to live for. Inferior models may only last a year or so. Hard drive failure is a very real threat and the more issues a hard drive has, the more likely it is to fail. So, if safety and longevity are your primary concern when it comes to hard drives, put that above everything else.
Portability is also something to consider
After all, since external hard drives are only temporarily attached to your Mac, you can take them around with you to places such as to work or school. If portability is a factor in your decision making, go for a hard drive that is designed to be lightweight and portable without compromising integrity, function, and capacity.
And, of course, looks are something to consider. If you're going to be taking your hard drive to school or something, you probably want it to look nice. Again, that shouldn't be your primary driving decision factor, but it's a nice plus if it looks good.
Desktop size (3.5 inch) high capacity external hard drives for Mac
| HDD Name | Available Capacities | Interface | Warranty | Price |
| --- | --- | --- | --- | --- |
| Apple AirPort Time Capsule 3TB | 2TB; 3TB | WiFi and USB 2.0 | 1 year |   |
| G-Technology G-DRIVE 4TB | 500GB – 6TB | USB 3.0 | 3 years |   |
| WD My Book Thunderbolt Duo 4TB | 4TB – 8TB | Thunderbolt | 2 years |   |
| Buffalo DriveStation Axis Velocity | 1TB – 6TB | USB 3.0 | 2 years |   |
| CalDigit T4 Thunderbolt 2 Professional | 4TB – 24TB | Thunderbolt | 5 years |   |
1. Apple AirPort Time Capsule 3TB Review
Model number: ME182LL/A
Features: Overall the best external hard drive for Mac
This hard drive provides you with up to 3TB (terabytes) of space; this means that it's got more space on it than a lot of computers on the market today. Therefore, it'd be a great option to backup old computers, so you have access to them after you upgrade.
Easy to use
The Apple Time Capsule is fully compatible with OS X's Time Machine feature so that all you have to do is plug it in and backing up files suddenly becomes super easy.
Improved Wi-Fi
The Wi-Fi on the new Apple AirPort Time Capsule is greatly improved over the older model. The Wi-Fi base station comes with 802.11ac technology, and its higher design improves Wi-Fi signal dispersal.
With 802.11ac and Apple's beamforming technology, you're now transmitting at both 2.4GHz and 5Ghz at the same time with targeted signaling. This allows Time Capsule to select the best band for the device you're connecting to for ultimate strength, speed, and quality of connectivity.
It's not just for Macs
Not every household is strictly Mac or strictly PC. More and more families are mixing operating systems in their households. And that's part of the brilliance with the Time Capsule: It can connect to your PC as well as Wi-Fi devices such as your iPad and Apple TV, among others. No longer do your Mac and PC have to have their separate external hard drives. They can now share, which is very cost-effective, as well as convenient.
Gigabit Ethernet
The Time Capsule AirPort Extreme Base Station includes three Gigabit Ethernet ports, enabling fast wired connections to other devices.
Apple Time Capsule 2TB ME177LL/A
Back up a lifetime's worth of memories with AirPort Time Capsule, a wireless hard drive that works seamlessly with...
It's also a full-featured Wi-Fi base station with the latest 802.11ac technology and simultaneous dual-band support.
Choose from 2TB and 3TB models.
Pros
Great improvement in Wi-Fi over the previous model
Works with OS X Leopard or later
Easy to setup
Easy to use
Wireless access
3TB (terabytes) of space ample storage capacity
Ability to connect to PCs as well as other iOS devices, printers, and hard drives, allowing for maximum connectivity and sharing capability in your home, school or office
Better dimensions than the previous model; the new taller Time Capsule takes up less of a footprint on your desk while maximizing your Wi-Fi signal, thanks to the new six-antenna array stored at the top.
Cons
This version of Time Capsule isn't compatible with operating systems older than OS X Leopard. However, this isn't that big of a deal, because Leopard came out in 2007, so many users will have upgraded their devices in the decade since.
2. G-Technology G-DRIVE 4TB External Hard Drive Review
Model number: 0G03594
Features – Great external drive fro Mac users
The G-Drive USB 3.0 has a 4TB capacity. With that kind of storage, you're sure to be able to store practically anything you need to.
Compatibility
The G-Drive uses USB 3.0 for ultimate compatibility. Furthermore, it's compatible with Apple's Time Machine, so backing up files is a breeze.
Versatility
Mac installation is as easy as plug-and-play. However, this hard drive can also be reformatted for Windows usage, making it ideal for families or individuals who have more than one operating system in the household.
Durable and fast
The case is made out of 100% aluminum, ensuring durability over extended usage. Meanwhile, the fast USB 3.0 connection combined with the hard drive spinning at 7200RPM, makes for speedy file saving.
Pros
3-year limited warranty
Uses USB 3.0
4TB space ensures you have more than enough room to store years of multimedia content
Aluminum casing adds durability
Ability to work with both Mac and Windows
Supports Mac OS 10.7+ and Windows 7, 8 and 8.1 operating systems
Cons
There have been a few reports of users receiving this product either dead on arrival or saying it fails quickly. However, the majority are very pleased. This discrepancy probably indicates that the failing drives are damaged during shipping, or something similar.
Thanks to the 3-year warranty, you can easily get your product replaced for a perfectly functioning model. This can be an issue no matter which hard drives you choose because factory errors or shipping accidents can damage any computer component, no matter the type or where you buy it from online.
And, again, it's important to remember that shipping accidents and the like have no bearing on how the properly functioning model works; this hard drive is very well-liked, after all. This isn't a con about the product itself, but more of an issue report and how to remedy it.
This drive doesn't have a fan, which could potentially make it run hotter than some other models. However, there are cooling options on the market that can easily mitigate this small issue.
3. WD My Book Thunderbolt Duo 4TB External Dual Hard Drive Storage with RAID Review
Model number: WDBUPB0040JSL-NESN
Features: Ideal for video and graphics professionals and hobbyists
Thunderbolt's bidirectional technology allows for multitasking while doing graphics-intensive projects. While this may not make that much of a difference in the daily lives of those who occasionally touchup personal photos, graphics professionals, and game modders will see a big benefit from Thunderbolt's multitasking capabilities.
User-selective functionality
One of the most interesting things about the Thunderbolt Duo is its different operational modes that can be user selected. The RAID 0 setting is a great idea for graphics-intensive work while the RAID 1 setting makes storage safer by making an automatic backup copy of your data. The JBOD (Just a Bunch of Disks) feature allows users to use each drive individually, for the ultimate customized functionality.
Speed
The Thunderbolt tech enables bidirectional data transfer channels that can go up to 10GB/s of bandwidth. According to the manufacturer, with this technology, Thunderbolt can transfer a full-length HD movie in 30 seconds. This kind of speed is what makes this hard drive ideal for professionals and hardcore graphics and video hobbyists.
Easy to service
If you manage to fill up the hard disk, all you have to do is take the old one out of the case and put a new one in. It doesn't get easier than that.
Pros
Optimized for users who are running the Windows OS on a Mac computer4TB of space, ideal for large files
Enables the user to daisy-chain up to seven devices or peripherals, providing for extreme productivity as well as convenience
It's easy for the user to change the way the hard drive functions to suit their personal needs, which maximizes workflow.
It's fast, further recommending its capabilities to professionals and those who take data transfer and storage seriously.
You can put a new hard drive in the case whenever you fill one up, so you don't have to worry about needing a lot of technical know-how.
Cons
This hard drive is formatted only for Mac, so if you try to run it on Windows, you may get varying results. However, this hard drive was designed to keep in mind those users who run Windows on a Mac device, so it does make accommodations. For more specific questions about whether your setup will work perfectly with the Thunderbolt Duo, contact the manufacturer for more information.
Copying an entire drive (such as backing up an old hard drive) can take a while. However, this can be a problem with any hard drive you buy. Because the more data you transfer, the longer it will take, and backing up another hard drive is one of the most intensive tasks you can ask an external hard drive to do. Even the best external hard drives for Mac would take a while doing this.
4. Buffalo DriveStation Axis Velocity USB 3.0 4 TB High Speed 7200 RPM External Hard Drive Review
Model number: HD-LX4.0TU3
Features: Extreme compatibility
The DriveStation Axis Velocity is a USB 3.0 storage device; however, it features USB 2.0 backward compatibility. On top of that, it works for both Mac and Windows. All of this combined make for one of the best external hard drives for Mac when it comes to versatility—perfect for multi-operating system households, as well as some older systems.
Backing up files is easy
With the Buffalo backup utility, you can schedule backups for ultimate safety. Moreover, it works with Time Machine, and you can schedule backups that way too. It's really up to you.
Speed
The hard drive spins at 7200RPM; combined with the USB 3.0 feature, the result is extremely fast file transfers for excellent productivity.
Visual and functional appeal
The design is sleek and modern, making it blend perfectly into your work station. Meanwhile, the chassis is designed so that you can lay it horizontally or vertically to fit your style and work area. This is perfect for those where space is a concern.
Pros
2-year warranty with free 24/7 US tech support
Fast at 7200RPM
Supports both USB 3.0 and USB 2.0
Works for Mac and Windows
Visually appealing design
Ability to position horizontally or vertically for when space is a concern
Scheduled backups make things safer
Cons
The 256-bit AES hardware encryption is optional; however, many external hard drives don't even feature this, so the fact that it is an option at all is a bonus.
Some customers find the installation is a bit more complicated than some of its competitors. However, this has no bearing on how well the device functions while it's operating, so that should be the first consideration.
5. CalDigit T4 Thunderbolt 2 Professional External Hard Drive Review
Model number: T4R-12000-US-150
Features: Four-bay storage offers extreme storage capacity up to 24TB
One of the top features of the T4 is the fact that it has four storage bays. Each one can hold a 4TB hard drive, making for 16TB of storage. Storage capacity doesn't get much bigger than this, making this a great option for video and 3D rendering professionals who have a lot of important work to store and need the most space. The four-bay design also gives users the benefit of having two RAID units in one.
Fast
The T4 dual Thunderbolt 2 ports allow for transfers up to 1300MB/s, making for extremely fast data transfers. Anyone who routinely works with large files will consider this a blessing.
RAID 5
RAID 5 support increases productivity and reduces the risk of data loss. If one drive fails, the other drives will continue to operate, keeping your data safe and minimizing the risk of future loss.
RAID 0 and RAID 1 support
The T4's RAID 0 support allows users to optimize their multitasking while working with big files while RAID 1 provides security during data transfer. It's the perfect mix of multitasking and safety.
Pros
5-year warranty
Four 4TB storage bays make for 16TB storage capacity
Supports RAID 0, RAID 1 and RAID 5 for a great mix of performance, multitasking and data safety
High-speed Thunderbolt ports allow transfers up to 1300 MB/s
Cons
Replacing the drives has been a spot of trouble for some users due to lack of compatibility or the RAID 5 feature ceasing function. To solve this, contact CalDigit's customer service for solutions. Once this issue is resolved, the device will perform as advertised. And it's important to point out that this problem doesn't happen to everybody because not everybody has a need to swap out the drives. (After all, each one is 4TB.)
| HDD Name | Available Capacities | Interface | Warranty | Price |
| --- | --- | --- | --- | --- |
| Seagate Backup Plus Ultra Slim 2TB | 1TB and 2TB | USB 3.0 | 2 years |   |
| LaCie 1TB Rugged Thunderbolt | 1TB – 4TB | Thunderbolt / USB 3.0 | 2 years |   |
| G-Technology GDrive EV ATC | 1TB | USB 3.0 | 2 years |   |
| WD My Passport Studio 2TB | 2TB | FireWire 800 / USB 2.0 | 2 years |   |
| Seagate Seven 500GB | 500GB and 750GB | USB 3.0 | 3 years |   |
6. Seagate Backup Plus Ultra Slim 2TB Portable External Hard Drive Review
Model number: STEH2000100
Features – Ultra Slim and reliable portable external HDD for Mac
Seagate Dashboard Software
A unique feature with Seagate's Ultra Slim is its included Seagate Dashboard Software. With this software, the user can create customized backup plans. This is great for those who require versatility in their backup storage options.
Lyve app
The Lyve app allows for additional backup features, furthering the Seagate's versatility. With Lyve, you can easily share and manage your multimedia, and back it all up to various outlets like Facebook, Google Drive, DropBox and more.
Free OneDrive Storage available
If you register your new Backup Ultra Slim, you can receive two years of free 200MB cloud storage from One-Drive. This is great for someone who doesn't currently have cloud access or requires more cloud access.
Fast plug-and-play
The support of both USB 3.0 and USB 2.0 allows rapid file transfers as soon as you plug it in.
Aesthetic appeal
The Seagate Backup Plus Ultra Slim comes in platinum and gold. The body is ultra slim (as the name suggests) and the surface is textured in a very modern, attractive way. For those who care about the aesthetics on their devices, the Seagate Ultra Slim's appearance is something to consider when trying to narrow down between it and another option you like.
Seagate Backup Plus Ultra Slim 2TB Portable External Hard Drive, USB...
An external hard drive for Mac and Windows, Backup Plus Ultra Slim offers 2TB of space for photos, music, and more
Enjoy fast plug-and-play connectivity with the included USB 3.0 cable
Back up files with a single click or schedule automatic backups—it works with both Mac and Windows. Reformatting may...
Pros
Portability: Small enough to easily fit into your backpack or purse.
Attractive design
USB 3.0 and USB 2.0 support
The option to receive two years of 200MB of One-Drive for free upon registration of device is an incredible bonus to an already nice package.
The Seagate Dashboard Software and Lyve app are great additional features that come with the storage device.
Cons
Requires reformatting for Mac usage; however, it comes with a handy guide. Most users will find the reformatting easy to accomplish, so this is only a minor thing.
There have been instances of failure after a relatively short time of usage; however, the manufacturer is easily contacted and can resolve the issue. It's important to remember that this isn't a common problem and that hard drive failures have been known to happen with almost every seemingly normal hard drive on the market.
While that may sound scary, it's also part of why manufacturers tend to be very accommodating about replacements and repairs when it comes to hard drives, and why so many come with warranties that guarantee protection under a variety of potential circumstances.
Model number: LAC9000488
Features – Rugged external hard drive for Mac
Safe for all-terrain use
The Rugged Thunderbolt is shock resistant, capable of surviving a five-foot fall, and can be used on any terrain thanks to its water-resistance. This kind of durability would make this a great hard drive for a film professional who has to do editing out in the field.
Thunderbolt and USB 3.0 interfaces
The Rugged Thunderbolt's USB 3.0 and Thunderbolt interfaces provide for excellent transfer speeds, with the ability to reach 387MB/s.
High compatibility
The Rugged Thunderbolt's support of both USB 3.0 and Thunderbolt interfaces make it easily connectable to both Macs and PCs, while the backward compatible USB 3.0 furthers the Rugged Thunderbolt's versatility in that regard.
Safety features
You can download LaCie's Private-Public software which allows you to password protect your files and keep them secure. Meanwhile, automatic backups are an excellent failsafe.
Pros
Ability to resist damage in a variety of settings, making it all-terrain suitable and great for professionals and hobbyists on the go.
Works for both Mac and PC
Automatic backup
Upgradable warranty for further device protection
Cons
Doesn't support Thunderbolt 2. However, this isn't a problem for most users, who find Thunderbolt 1 more than capable of meeting their needs.
Some people have found that the device works better with USB connections; this isn't that much of a con since USB 3.0 is a great way to connect your device to the hard drive, but some users may find it a mild annoyance.
8. G-Technology GDrive EV ATC USB Portable Hard Drive Review
Model EV ATC 
Features – External Mac hard drive with its own rugged enclosure
Extremely durable
The GDrive EV is probably one of the most durable portable hard drives on the market today. It's shock resistant, capable of surviving being dropped from over six-and-a-half feet in the air. It's also water, pressure and dust resistant while having the ability to float on water, thanks to its hard-plastic construction. All in all, this is the ultimate all-terrain portable hard drive option, and professionals on the go will certainly want to take note of that.
Works with both Mac and PC
This is ideal for Mac users as well as PC users, though PC users will have to reformat the device. However, the instructions are pretty simple, and most people find it an easy switch to make.
Fast
The hard drive spins at 7200RPM making it on par with some of the non-portable options out there, which is great for a product of this type. Backing up photos is simple.
Plug-and-play
Thanks to the USB 3.0 and 2.0 support, you can simply plug it in, and the device sets up super easy. You can begin backing up your files within minutes.
Pros
One of the most durable portable hard drives on the market today
Works with both Mac and PC
USB 3.0 and 2.0 compatible
High-speed transfers
Cons
It only has 1TB of storage capacity, however, when it comes to portable hard drives, that's not that bad at all. In fact, some competitors store less.
Though it works with both Mac and PC, you will have to reformat it to work with PC. However, it's important to add that reformatting is a piece of cake, so this is only a minor annoyance.
9. WD My Passport Studio 2TB Mac Portable External Hard Drive with FireWire Review
Model WDBU4M0020BBK-BESN
Features – Durable external hard drive for Mac
The all-metal construction of this hard drive ensures its durability. You won't have to worry about the case, denting or wearing down easily.
Secure
The My Passport Studio has excellent security features. With hardware encryption and password protection, you'll rest assured that your privacy is intact and your files are safe. These features do not usually come standard on external hard drives either portable or standard, so this is something to take note of, for those who find security to be paramount in their decision making.
Dual Firewire 800 ports
The two Firewire 800 ports allow for extreme speed during file transfers and backups. However, you can also use USB just file.
Speed
The Firewire connection allows for even faster speed than the USB 2.0 connection, so you can quickly transfer the files you need and move on in your work without waiting around for a slow transfer to complete.
Pros
2TB storage puts it at twice the storage capacity of some of its competitors
You can use Firewire or USB to connect to your device
Password protection
Hardware encryption
Fast
Durable
Cons
While it could work for a Windows based system, it would have to be reformatted. This isn't that big of an issue. Most users who already own this device for their Mac but want to switch it to their PC would be happy to reformat it over buying an additional hard drive.
10. Seagate Seven 500GB Portable External Hard Drive Review
Model number: STDZ500400
Features: Sleek design and strong construction
It's billed as the thinnest 500GB portable external hard drive on the market, and that may have you wondering if it's tough enough. Don't let its sleek looks and slender frame fool you; it's made from steel and can stand up to the rigors of daily usage.
DON'T BELIEVE HOW SLEEK IT IS? FUN FACT: ITS NAME WAS INSPIRED BY THE FACT THAT IT'S 7MM THICK. YOU CAN'T GET A MUCH SLEEKER DESIGN THAN THAT—ESPECIALLY IN THE WORLD OF HARD DRIVES.
USB 3.0 support
The Seagate Seven's USB 3.0 interface allows for both speedy transfers as well as plug-and-play capability, so you get a very hassle free option with this hard drive.
Automatic backup
Automatic backup software for both your computer and your mobile device keeps your files safe and current.
Preloaded with Seagate Dashboard
Seagate Dashboard makes backing up your files easier, and the fact that it's preloaded further ups its hassle-free factor.
Pros
3-year limited warranty
Plug-and-play
USB 3.0 with the ability to use USB 2.0 as well
Sleek, attractive design
Bills itself as thinnest option of its type on the market
Preloaded software for hassle-free use
Cons
Only stores up to 500GB. However, this is more than adequate for most users. The only ones who might be affected by the 500GB capacity are professionals who do a lot of film editing and 3D modeling. Typical users backing up their multimedia library will have more than enough space this drive.
Last update on 2020-08-20 at 15:37 / Affiliate links / Images from Amazon Product Advertising API