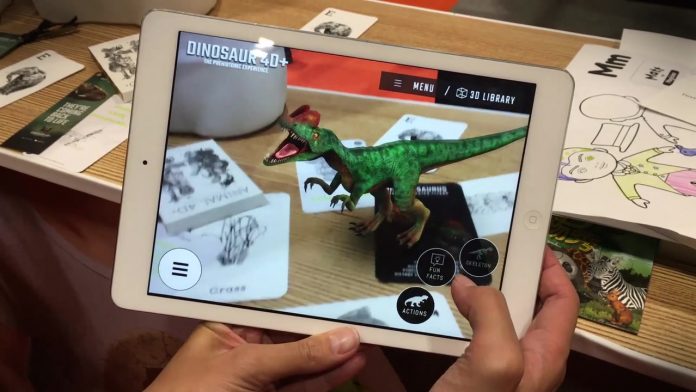 The focus here is typically on console titles. But the gaming industry recently experienced one of the bigger developments of the last few years, when Apple released iOS 11. This new mobile operating system incorporates ARKit, a development system (much like Google's ARCore) that enables developers to create games and other experiences in augmented reality. AR on an iPhone means pointing the camera at a surface and watching through the screen while digital elements appear as if they're actually materializing on said surface.
This is still a brand new concept, but here's a look at some of the early games that have impressed.
1. Stack AR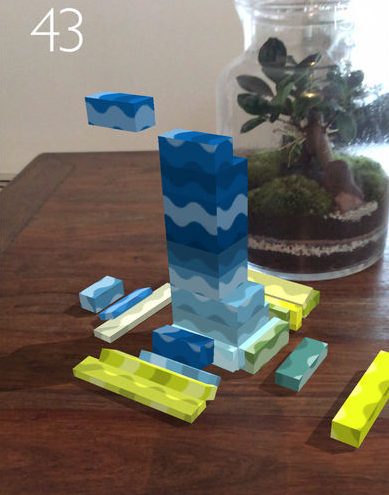 Stack was already a game, so you may actually be familiar with it. But in AR, it's actually particularly enjoyable. The game starts with a single colorful square on the ground (or desk, or whatever). An additional square its size then zooms into space, and your only task is to tap the screen to stop it and "stack" it directly on top of the original. From there it just keeps going, and for every bit of a square that isn't exactly fitted on top of the one below it, the square shrinks, and the next one imitates its size. The game keeps going as you stack higher until you run out of material (with the squares gradually changing color as the tower grows). It's a peaceful and challenging game and became the first ARKit game to top the app store's free-to-play category.
2. The Machines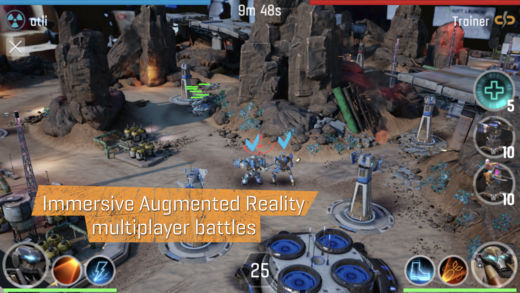 This is perhaps the most graphically impressive game we've seen in the early days of AR on Apple devices. The Machines is basically a competitive multiplayer combat game that plays out on a violent battlefield – which, incidentally, exists on your table, desk, or floor. It's actually incredibly cool to see a large rectangle of gaming space come to life with small characters roving about shooting at each other. It's like watching a play set or board game come to life and start engaging in combat, except that you're in control and you can move around the action as it happens.
3. Gladiator Heroes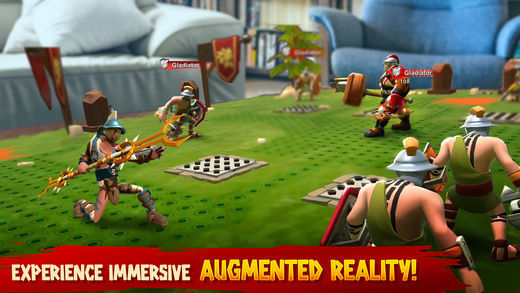 The lack of a leading gladiator title in the video game industry has always been a little bit disappointing. There are a few decent apps that delve into gladiator culture. And there's a Gladiator slot game online that should be fun for fans of the 2000 film Gladiator. At least there you can recognize some star faces as characters from the film, even if the gaming action more or less boils down to a slot reel. With Gladiator Heroes, we may not be getting a game for the ages, but we probably are getting the most interactive and interesting related title we've seen. It's basically an action/RPG game with some civilization building elements in which you acquire and train gladiators and then fight with them in various arenas – which, as you've surely guessed, can now be played out in AR in thrilling fashion.
4. ARise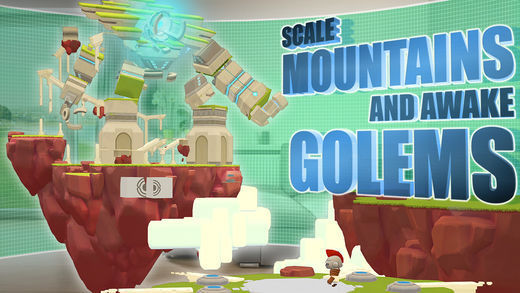 Never mind the clever title blending "AR" with the word "arise." This is actually quite a clever game. It's like a cross between Monument Valley and Tomb Raider GO, as you direct a tiny character (mysteriously wearing a Spartan war helmet of sorts) around old world ruins. You don't even need to tap or execute any other controls. Rather, you need only move the phone around and look at the incredible 3D scene before you, lining up paths and the like to "use perspective" to solve puzzles and advance the character. This, perhaps more than any other games on this list may be a peek at some of the interesting innovations that will be coming to AR gaming.