This is the most popular handled vacuum cleaner on the market with a very affordable price tag. Get to narrow places with its expandable nozzle easily. Easy to clean bagless dirt bowl and washable filter, so you don't have to keep buying replacements all the time. Black Decker has Lithium Ion battery with smart charge technology which uses up to 50% less energy. It's super easy to use and charge, you just place it on a small plate to charge. Simple as that! The vacuum cleaner works at full capacity all the time, even when the battery is not completely full.
2
Dirt Devil Flipout Cordless Vacuum Cleaner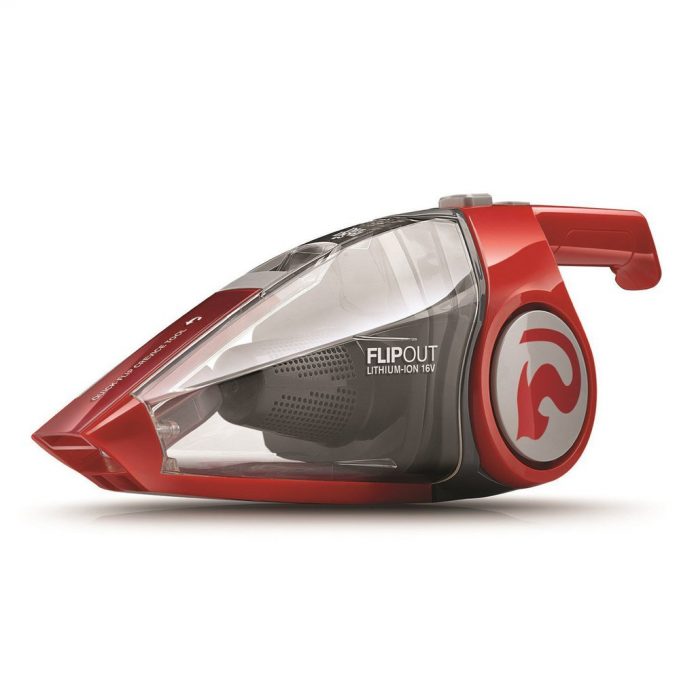 Very compact and lightweight design. Perfect handled vacuum cleaner to clean up the mess after your pets. The handle literally flips out of the unit, it rotates around the vacuum cleaner, so it's even smaller to store. It comes with a few useful attachments like dusting brush tool, powered stair & upholstery tool, and Quickflip crevice tool. Best handled vacuum cleaner to save some space.
3
Dyson V6 Car + Boat Handheld Vacuum – Cordless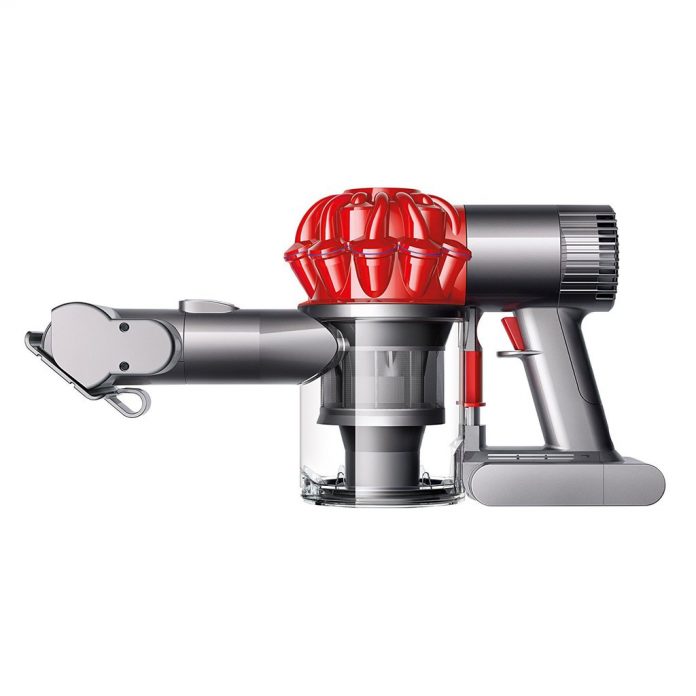 Best handled vacuum cleaner for boats and cars. Dyson vacuum cleaners are known for high quality and reliability. And the Dyson V6 is no exception! Its very pricey compared to other vacuum cleaners on our list, but this is a high-end product. Its mostly used for cars and boats because it's very well designed for getting into very cramped areas. We prefer V6 over other Dyson vacuum cleaners because it comes with a lot more attachments. Package includes a dirt brush, soft dusting brush, and an extension hose to clean under car seats without doing yoga.
4
Hikeren Handled Vacuum Cleaner for CARS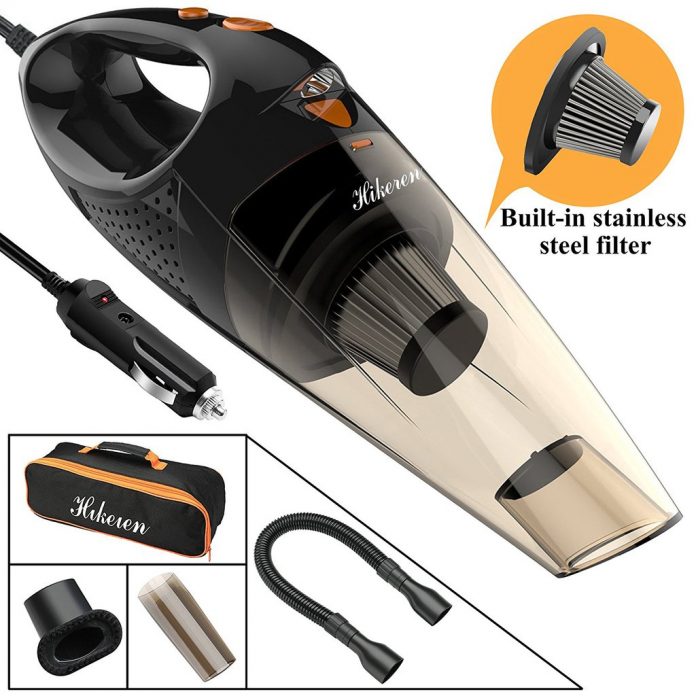 Best budget handled vacuum cleaner. Its one of the cheapest handled vacuum you can get, so don't expect it to be the best. But still, it can do the job well and comes with a lot of accessories. It comes with washable/ re-usable stainless steel (HEPA) filter. Notice that Hikeren only has a car charger and don't use it longer than 15-minutes at a time! Its suction power is about 4300-4500PA, noise level 75db.