Finding the best cheap Xbox one headset is more than selecting a product that you can use to chat or converse with your co-players. A headset for gaming is meant to provide you with an all-around sound and make your overall gaming experience more fulfilling. Imagine hearing every footstep, impact, explosion, and environment's auditory effect while playing. This will provide you a significant level of motivation to compete more and strategize as if you are playing in real-life. We have created a list of the best cheap Xbox one headset choices. However, if you are looking for more premium headphones, check out our Top 10 Best Xbox One Headset article.
Unfortunately, not all gaming headsets are worth the buy. Others simply fail expectations and provide an entry-level of sound quality. Some even lack customization, which gamers often ask for. So what should you look for in the best cheap Xbox One headset?
What to Look for in the Best Cheap Xbox One Headset
There are various aspects to consider when purchasing the best cheap Xbox one headset Given below are the major ones to consider:
Sound Quality. You should not always opt for surround sound quality if you do not have the budget. There are headsets with a 50-millimeter driver that can generate audio that exceeds the noise of 7.1 or 5.1 headphones. Most expensive headsets have many and compact speakers, providing an intensive depth of sound. Nonetheless, if you are only playing real-time strategy games, regular speakers will already perform considerably.
Connection. You will select between 3.5 mm jack or USB connection. The former will connect your headset as is without further configuration. Alternatively, the latter gives the user control where the music will go through, such as PC or laptop speakers.
All-Around Application. Most expensive gaming headsets for Xbox One can work on a variety of devices, implying it is useful for multiple purposes. If you can find an affordable one of the same feature, then it is a great perk for you.
Comfort. Your gaming experience can be affected by how loose or fit the headbands. It is still ideal to find a headset that does not apply strain on the head.
Note: Some headsets require a special Xbox One Stereo adapter if you are using a Headset with USB connector.
Best Cheap Xbox One Gaming Headset Reviews
1. GW SADES SA902 Review
Overall the best cheap Xbox One headset under $100

The Xbox One headset is made to generate 7.1 surround sound experience and compatible for stereo. The set comes with three-meter cable and 120-degree adjustable microphone. The speaker has a frequency range from 20 to 20,000 Hertz (Hz). Its impedance is 32 ohms, and sensitivity at one kilohertz (KHz) is 112 decibels (dB).
Its microphone's frequency range is 50 to 10 KHz. Instead of a 3.5 mm jack, it comes with USB connection input. Although it is less costly than other headsets, its overall construction is considerable.  You will find it in robust plastic material. Nonetheless, it is not as dense as you thought it would be. For comfort when being used, you would find its padded headband dependable for hours-long use.
Even when using the headset in the dark, its controls are big enough to locate. This provides you more control on the audio and microphone quality. The padding of the headset makes its noise cancellation feature more compelling.
Pros
Surround sound
Includes microphone for chat
Noise cancellation feature
Comfortable padding
Sturdy plastic construction
Cons
Does not feature talkback
---
2. Logitech G230 Review
Here is another great contender for the best cheap Xbox One headset. Logitech claims it as a product for simplified headset technology for convenient gaming and communication experience. In every package, you will get a headset and user documentation. The headset has specifications of 40 mm driver, 32-ohm impedance, a frequency response of up to 20 kHz, and 90 dB sensitivity. This is paired with a microphone having a pressure gradient electrets condenser and frequency response of up to 20 KHz.
Logitech G230 is designed with high-quality stereo audio through its 40 mm neodymium drivers. Apart from this, comfort level is high while using this headset given its earcups padded with sports performance fabric. Even when used for hours, the cloth will remain soft and comfortable to the touch. The cups are even removable for washing. Though the headset is constructed for hardcore gaming, it has a lightweight and slim profile, helping you concentrate more on your game.
The noise-canceling microphone can be adjusted or folded. Controls are also close at hand, giving you quick yet accurate configurations.
Pros
Stereo sound quality
Noise cancellation feature
Adequate cord length
Durable build
Easy to access controls
Cons
Complaints on poor microphone quality
---
3. BENGOO Review


The product highlights its noise cancellation feature alongside its multiple compatibilities. Apart from Xbox One, you may use it on communications. It produces stereo sound with its 500 mm driver. The impedance of the headset is 32 ohms. The frequency range begins from 20 Hz to 20 KHz. Alternatively, its sensitivity rating is 114 dB +/- 3 dB.
Apart from its headset's more than the average specifications, you also have its microphone with a sensitivity level of -34 dB +/- 3 dB. The headset works through its USB connector with a cable length of around 2.2 m. It is clarified by Bengoo that this model is not compatible for Xbox 360, PS4, PS3, computer, or even laptop.
Its superior construction is represented by each of its components. The wire is made from durable and tensile material, making it highly resistant from knots and premature damages. This headset's driver is also constructed out of neodymium, generating clarity and detail of sound regardless of games being played. Its pads are crafted with leather material that is extremely soft and friendly to the skin.
Pros
Realistic sound quality
Features inline volume control
Clear microphone sound
Long cable
Comfortable cushioning
Cons
Only compatible with Xbox One
---
4. Bon Venu Wings of Angel Review
This Xbox One headset is constructed for both gaming and music listening. It is a considerably stylish headset that can work on a laptop, iPhone, computer, and iPod among others. The headset is powered by 40 mm drivers. It has an impedance level of 40 ohms with a frequency range of 20 Hz to 20 KHz. Bon Venu Wings of Angel has a sensitivity rating of 92 dB ± 3dB.
Apart from its sturdy construction, it is perfected with LED lights, making your gaming in the dark more exciting. Though it is categorized as an affordable headset, it comes with noise isolation feature. Its cable is made with controller for rotary volume and headset power. The microphone stick can be rotated at 270 degrees for different positioning. You may also adjust its pliant headband, which is manufactured out of hard plastic and silicone.
The headset is compatible with a variety of devices, but will not work on Xbox 360 and PS4. Its minimum operating system for desktop compatibility is any Windows Server Versions 2000.
Pros
Considerable sound quality
Realistic audio effects
Comfortable to use
Hassle-free controls
Sturdy construction
Cons
Reports of early breakage
---
5. HyperX Cloud II Review
The gaming headset is designed for Xbox One, PC, and Nintendo Switch. It features 7.1 surround sound quality, which is ideal for the superior gaming experience. The audio is delivered by its 53 mm drivers made of neodymium magnets. It has a frequency response of 15 Hz to 25 kHz. The nominal impedance of the headset is 60 ohms per system.
Included in the package is a meter cable with two-meter extension. There is also an extra 10 cm cable for iPhone connection. Instead of a USB connector, it is constructed with a mini stereo 3.5 mm jack plug.
Apart from its surround sound quality, it has in-line audio control, providing you easier means of configuring the sound or microphone settings. The ear pads of the headset are also removable and changeable, giving you means on conforming to your style and sound preference. The advanced audio control box of the headset comes with digital signal processing (DSP) sound card working for voice and audio amplification. It is not only marketed as Xbox-compatible but approved and tested by Microsoft for licensing.
Pros
Virtual surround sound
Noise cancellation feature
High quality microphone
Very comfortable ear pads
Xbox licensed
Cons
Reports of USB sound card not working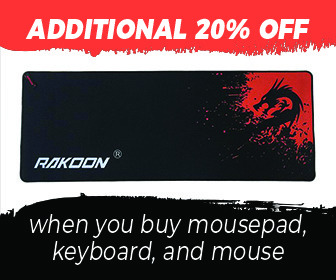 ---
6. Logitech G930 Review

Unlike its counterparts, it is not wired but is still capable of creating 7.1 surround sound. The headset works with its 40 mm driver with a frequency response of up to 20 KHz. It has an impedance level of 32 ohms and sensitivity of 90 dB SPL/mW. The headset also features a pressure gradient electrets condenser microphone with a frequency response of up to 20 KHz.
Logitech G930 comes with seven private audio channels. For PC connection, it works with USB connector given you met its minimum operating system of Windows Vista, 7, or 8. Its microphone also has a noise cancellation feature and rotational attribute for muting. The battery life of this headset can last up to 10 hours depending on the level of usage. For quick and precise configuration, it is designed with three large buttons on the left area.
You can use its gaming software for all-around customization. From the application, you can mute, adjust the volume, or tweak the equalizer.
Pros
No sound distortion
Easy to access controls
Works on Mac
Comfortable when worn
Sufficient battery life
Cons
---
7. Razer Kraken Review
This headset competes well with other products on the list given its sound quality. It also features an advanced 7.1 virtual surround sound technology. Apart from its 360-degree realistic audio, you will also find its enhanced digital microphone highly helpful for communications. The headset has a frequency response of 20 Hz to 20 KHz.  The impedance of the product is 32 ohms with a sensitivity of 110 ± 2 dB at 1 kHz max.
Razer Kraken generates sound with the aid of its 40 mm drivers made from neodymium magnets. The braided USB cable has a length of two meters. Ergonomics construction is applied to the headset as proven by its foldable design that can assist in quick storage. For utmost comfort when worn, you have its ear cups' padding advantage. You can select from 16.8 million colors generated by its chroma technology.
Pros
Surround sound
High quality microphone
Comfortable to wear
Lighter than counterparts
Large color palette for personalization
Cons
Reports of early breakage
---
Final words on Our Picks for the Best Cheap Xbox One Headset
We hope you enjoyed reading our review of the best cheap Xbox One headset picks. Out of all the products given above, your choice will largely depend on your preferences on sound quality and comfort. Remember, a gaming headset does not have to be highly-priced to provide a unique gaming experience.