We often run short of space while storing data in a memory device for our personal as well as official usage. Pen drives do not work out due to the lesser storage capacity, and external hard disks can be a great option here. A 1TB hard disk drive proves to be very much effective and is chosen by many as the best alternative for storage. This is because it offers ample space to store all your images, videos, word files and much more. It is also quite cost-effective as compared to the others. There are many such hard drives available in the market, and it often becomes confusing for the buyer to choose the right hard drive for himself. So, here we will allow you to find the right hard drive for yourself after a detailed discussion on the best 1TB hard drives of the present times.
Hard drives can be broadly categorized as SSD, Internal and External based on their functionalities and the best one is chosen depending upon parameters like their speed and cost. Brands like Seagate, Toshiba, Hitachi, Buffalo, NETGear, Western Digital and Samsung are widely preferred among the various hard drive brands. We have picked up the best hard drives exclusively for you and will help you to select the ideal one in each of these three categories.
To Find the Best 1 TB Hard Drive for Internal Storage
It is needless to say that these drives help in storing things inside the system. It often happens that our personal computer or any system at the office has its memory full and does not allow any further storage of files inside it. It is in this case that we require an internal hard drive to store the extra things. Following are the qualities that you should look for while buying a 1 TB hard disk: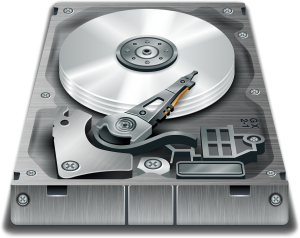 Cache size
Brand
Warranty
SATA interface
Spindle speed
As with many things also among these qualities the higher is better. You should always choose an HDD with as high a Cache size as possible, the same goes for a warranty. Another thing to consider is getting an HDD or SSHD. Nowadays, some drives combine the properties of both the internal hard drives and Solid State Devices, and they are known as Solid State Hybrid Type (SSHD). Read our article about The Best Solid State Hybrid Drives.
Hard Drive specifications

The Caviar Blue Line from Western Digital and the Caviar green from the same company are hard drives that offer great speed. Since it is a mid-range product from the house of Western Digital, you can't expect a larger dimension of cache or greater power-saving abilities as found in the high-end products. Nevertheless, the speed that it provides, along with many significant benefits are of great value as compared to the costing involved.
Among the three different colors of the product available in the market the green is the cheapest one and naturally, it is not furnished with the greatest features. The blue one is slightly better with a few more added features which are not found in the green one. Finally, we can come to the black one which is best in terms of functionality and is priced as the highest of all. The blue and the black are in fact similar to each other in various aspects and differ only in terms of the warranty offered. See our article – Western Digital HDD Colors Explained to get more details about WD coloring system.
Before you choose your Hard Drive, you need to analyze the specifications that it offers:
Rotational Speed: This is an important specification to look for and determines how fast you will be able to perform your operations using the hard disk. Faster the disk spins, more data is processed between the magnetic heads. It should ideally be 7200rpm.
Transfer Rate: More the transfer rate, faster will be the speed of operation of your hard drive, especially if you are working with large volumes of content. It is the data buffer which helps in anticipating the cache I/O and increases the overall throughput of the drive. The maximum transfer rate required is approximately around 126MB/s.
Buffer Size/Cache: The buffer here is the embedded memory which functions as a buffer between the rest of the system and the physical hard disk platter.
Formatted Capacity: The formatted capacity is always lesser than the nominal capacity and it comes to about 1000, 200MB in a good hard drive.
Physical Dimensions: The physical dimensions, i.e. the length, width and height of a hard drive. Usually you don't need to worry about this, just be sure whether you need 3.5 inch Desktop or 2.5 inch laptop HDD
Power: There are four different types of power specifications- Read/Write, Idle, Standby and Sleep. The standard power specifications may be read/write- 6.80W, idle- 6.10W, Standby-0.70W and Sleep-0.70W.
So, which one you will choose depends on your preferences- whether you are looking for a drive with larger capacity or faster speed. However, none of these internal HDDs can offer speed as great as the SSDs. SSDs or Solid State Drives are a bit costlier than the HDDs, but offer faster speeds as compared to the latter. So, if Solid State Drives are your choice, let us help you decide which SSD you should ideally go for. Still can't decide? See some great hard drives we have picked for you – Best Internal Hard Drives – Both Laptop 2.5" and Desktop 3.5" HDD.
To Find the Right SSD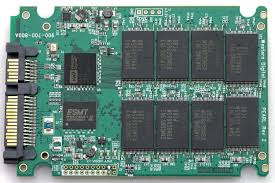 Firstly, the SSDs may be of two types: the older generation ones with a speed of 3Gbit/s and the newer generation SSDs that come for 6Gbit/s. The Solid State Drives can again be judged on the basis of a few parameters such as:
Speed: The speed is an important factor over here too. In terms of speed, the following SSDs can be termed as the best:

SanDisk Extreme Pro 960GB: Its high-performance technology makes it ideal for gamers.
Samsung 850 Pro 1TB: It is a bit highly priced but the quality and longevity that it offers is worth the cost.
Crucial MX 200 1TB: The speciality of this drive is that it offers encryption of data which helps in keeping your information secure.
Transcend Information SSD370S 1TB: Faster speed, larger storage capacity, and

the compact, lightweight design of this drive gives it an edge over the others.

Price: Apart from the speed, the price is another factor, which helps in choosing the best storage drive. The following SSDs deserve mention in this respect:

SanDisk Internal SSD: This cheap SSD is best suitable for SSDs.
Kingston Digital: The Reading Speed here is 180MB/s and the writing speed is 130MB/s.
Crucial BX100 : It has leading specs and superb performance makes it a good choice as a hard drive.
Kingston Digital HyperX Fury: It runs much faster than many other SSDs of its price range and is ideal for the gaming console.
Again, if you are planning to buy a 1TB hard drive particularly for your MacBook Pro, we will suggest you to buy Seagate SSHD 1TB or Seagate SSHD 1TB HDD. The Crucial MX200 1TB and Samsung 850 Pro 1TB will prove better for the gamers.
To Find the Right External Hard Drive
If you are looking for a better alternative for your pen-drive which will be able to store a larger volume of data, nothing can work better than an external hard drive. This is somewhat similar to an internal hard drive with respect to functionality, the only difference being that it is encased properly with a USB cable. They prove to be of much help especially when you need to take a backup of all the data available in your system. These external hard drives can again be judged according to the speed offered, the price charged and other similar factors.
Let us first introduce you to a few 1TB hard drives which offer great speed:
The Seagate Backup Plus Fast 1TB: It is a great backup drive that works even without a power adapter and offers a commendable speed.
WD My Passport Ultra 1TB: This one is not only great in terms of functionality but also offers a sleek design. The users will find it quite easy to store data in this drive.
Seagate Backup Plus Slim 1TB: This is another quality hard drive from Seagate which helps in transferring huge files within no time from your system.
In case your chief concern is finding a hard drive within your budget, we will suggest you a few models with respect to this: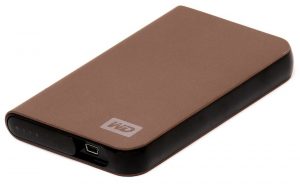 So which one should you choose?
As you can see, there are a lot of things to consider while choosing a 1TB hard drive. Starting from the read and write benchmarks to data loss- your hard drive should conform to various specifications and assure you of multiple functionalities.
If you are a gamer looking for a hard drive specifically meant for the purpose or a person who is particularly interested in SSDs, your choice may vary. Also, some people consider the price as the controlling factor and some others look for a high speed. That is why we have specifically mentioned about the different choices that can be made with respect to one's requirements and preferences.
One of the great hard drives to go for in this respect will be HDD blue. It has a cache memory of 64 MB which is very rare. Only a few hard drives can offer you such great specs. It is ideal for both home and office users and the low acoustics are also impressive. The reading and writing speed it offers is only possible for a top-class SSD like it and it is not feasible to find this in any mechanical drive. So, those who are looking for an appropriate hard drive for their use can surely select this one.
There are many others of different varieties as well which we have discussed so far. Choose the right one and ensure hassle-free storage henceforth!