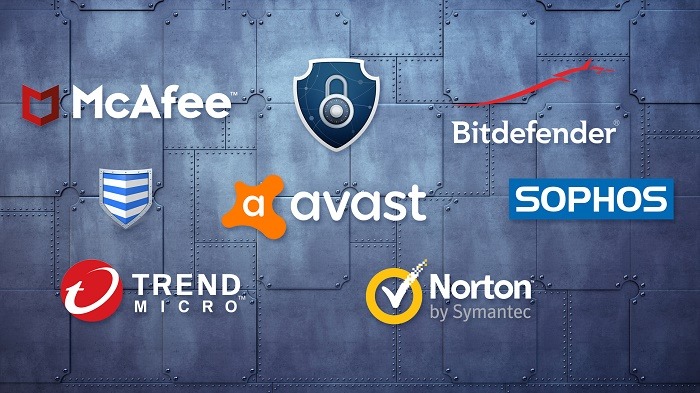 PC users have always had to make sure that their virus protection programs could identify the latest malware and viruses. Not having up-to-date software could mean doom for your computer if you happen to visit the wrong site or open the wrong file. On the other hand, Mac users have enjoyed a relatively painless, malware- and virus-free existence thanks to Apple's smaller footprint in the personal computer world. Slowly, however, the landscape has been changing and there is more malware floating around to attack Macs or use a Mac as a gateway to some unsuspecting PC. As you might expect, many tools to combat these cyberattacks are available with a simple online search. This Avast for Mac review looks at the pros and cons of the well-known antivirus software.
Do Macs Need Antivirus Software?
The prevailing attitude for many Mac users is that antivirus software has not been necessary in the past, therefore it will not be necessary in the future. One reason to make the switch to a Mac is to avoid the constant barrage of viruses that PCs seem to get. In addition, consumers may feel as though they are immune to problems because they have not suffered from problems in the past. This type of thinking only allows malware to infect many Macs and go secretly unchecked.
There are many pieces of malware created for Macs. Fortunately, most seem only to infect the system if a user inadvertently downloads and installs infected programs. Macs do not seem to inherit these attacks just by visiting sites or through random means. PCs are much more abundant and statistically have more related problems because of the number of machines in use. However, as more people turn to Macs, they could risk similar rates of infection.
The easiest way to pick up a virus is to download a piece of software that looks like a great deal, seeming to provide useful content for free. Free content should always be double-checked before being opened and installed. As it happens, many Mac antivirus programs are free. Therefore, it does not hurt to put one on the system to check for malware.
Another bonus of antivirus programs is that some look for tracking programs. So even if a Mac isn't infected with malware, some trackers could have made it onto the system and be reporting data back to their creators.
While personal Macs may be relatively safe from hackers and malware, any business operating with Mac computers should consider protection programs seriously. Individual users are often not as exciting a target for malware as bigger companies with more impressive financials and plans.
Avast Company Information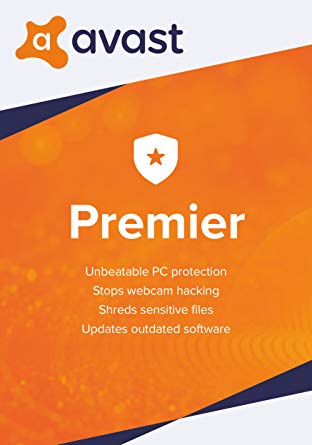 Avast is a cybersecurity company with over 1,500 workers supporting and creating security programs worldwide. Their top five markets are Germany, Brazil, France, Russia, Canada and the United States. With a membership of over 435 million users, the cloud-based artificial intelligence service receives an unending data stream that it uses to identify problems and create new solutions.
Four different platforms make up the many offerings: consumer, mobile, business, and platform. Avast consumer products include free and paid antivirus programs for both PCs and Macs. Avast mobile offerings are also free and paid apps designed with family internet safety in mind. Avast business products provide onsite, cloud-based, and remote management security remedies. Avast Platform offers browser protections with safe search and cleanup utilities.
Overview
The best reason to try Avast is that it is free. By offering no-cost antivirus protection, consumers can try out the services to see if they fit their long-term needs. Avast for Mac is certified by one of the two independent agencies designed to test programs for the accuracy of the company's claims.
Scans are done quickly and completely. Avast identifies phishing scams on the Chrome and Firefox browsers. It offers a password manager for greater security with online accounts. The program rates websites for security and tracking. For instance, it tells you what tracking software is found, such as Google Analytics and Comscore Beacon. Avast tells sites not to track your online movements
However, its phishing protection is not as advanced in the native macOS Safari browser as it is for Chrome and Firefox. While there is a password manager included, it only has essential features.
Avast For Mac Review
CostWhile the basic malware program is free, there are a few options that do cost money. For instance, the VPN manager has a $5.99 monthly charge. The Avast Security Pro offers additional protection for Macs, including ransomware and instant notification if anyone else logs onto your network. One computer license costs $59.99 a year; three computer licenses cost $69.99 a year.
Certification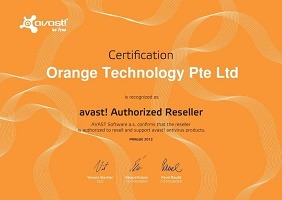 Two independent verification companies test the security claims made by antivirus programs: AV-Comparatives and AV-Test Institute. Avast for Mac has submitted to AV-Comparatives but not the AV-Test Institute for review. According to AV-Comparatives, who tests for all known malware for macOS, Avast identified 99.9 percent of the malware that it checks for. This is a strong result, as the only programs that tested at 100 percent were Bitdefender and Kaspersky.
Scans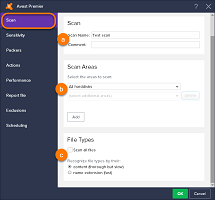 The software offers two different types of scans: quick and full. The full scan should take approximately 15 minutes to complete. External drives can be added to the full scan or they can be scanned independently. The entire full system scan also looks at every file, even if it has looked at it before and the data has not changed. The timing for the scans can also be scheduled. Some people prefer to scan daily, while others go for weekly or monthly checks. Avast can accommodate all three preferences. If you are working at the same time as the system scan, slowdowns may be noticeable, but they do not affect performance.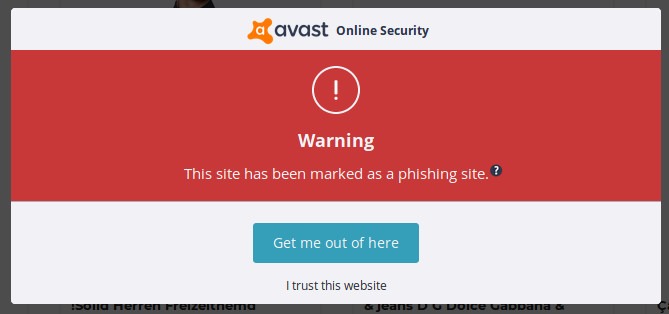 https://hddmag.com/how-to-use-google-keep/Phishing Security
Phishing sites attempt to gain user data and login information by looking like legitimate sites. They are particularly problematic because they can pop up and disappear very quickly. Once a phishing site has been identified and disabled, it seems like two more appear in its place. It is the mythological hydra of the online world.
Avast has a built-in phishing sensor to alert the user to fraudulent sites. Unfortunately, it works best on Chrome and Firefox and does not work as well on Safari. As Safari is the browser that automatically comes with all Mac computers and many users default to this browser for ease of use, this feature is not necessarily useful. Avast suggests that Mac users switch to Chrome or Firefox for effective phishing protection.
Tracking Reduction
Most websites use some type of tracking software to understand and know where their visitors come from, what keywords were used to arrive there, and how long they stay on the page. This information is essential to target specific populations of internet users and to determine what additional products, services, or content the site should create. Without a third-party program to inform users that the website they are visiting is tracking their movements, there is no way for a visitor to know. Avast can tell users what tracking software is utilized on the website and send a message to the site not to track, which means there is an extra step of protection for the user besides just blocking the tracking software.
Password Manager
Avast provides password management through a separate app to install on your computer and devices. Then it syncs these passwords together, but not through iCloud. Users have to establish a master password and then verify each additional device through the master device.
For online passwords, Avast will suggest strong password variations and then store what you have chosen for when you come back. Again, this feature is not a part of the main program. Mac users have to download, install, and open a separate app to manage these passwords.
One nice feature is that you can set the length of the password from 18 to 24 different random characters for extra protection. This feature also allows the sharing of notes from various devices. There are a few features that the program does not have, including two-factor authentication, password inheritance, or secure sharing.
Easy-To-Use Interface
The screen interface shows everything that is needed to make sure that you are getting the scans and protection that you want. There are several buttons to choose from, including "New Scan," "Quick Scan," and "Change Scan." The software does not automatically schedule any scans and requires user input to do this. The company thinks that most systems only need a full scan initially, and then basic background scans are useful for most people's needs. This feature can be changed through the settings menu if you feel that more scans are necessary to protect your system.
The main screen is very user-friendly and intuitive. Any quarantined virus or program is placed into the "Virus Chest." This section allows the user to ensure that Avast did not make a mistake and quarantine a useful application. A restore option is available if this happens.
Easy Installation and Customer Support
Downloading and installing Avast is quick and efficient. Once the program is on the system and placed in the applications section, it can be rapidly deployed and used. A system restart is not required before using the program, and it will check for updates upon use.Any problems with the program can be reported and diagnosed by the online customer support, which is an easy click on the main screen. This opens up the website where users can check the frequently asked questions section or submit a ticket for assistance.
Other Free Malware Programs for Mac Users
Because Mac users seem to shy away from malware programs, many other companies offer their products for free permanently or for a trial period. There are other programs to check out that have similar features:• Bitdefender• Kaspersky• Symantec• McAfee• Malwarebytes• Sophos• Webroot• Trend Micro• Intego• ESET• ClamXAV
Important Qualities of Malware DetectorsThere are many different companies that want your money or loyalty to their products. Therefore, many companies offer free trials for their software or offer a reduced version of their product for free. Regardless of the price, there are certain important features that you want to keep in mind when trying to decide what malware program to use on your computer.
First, you want the software to find the most malware that it can. There are independent companies that perform tests on the software to ensure that it detects what is out there. Avast has a high percentage rate according to one of these companies but no data with the other. There are other programs with similarly high detection rates. There are also some with poor percentage detection rates.
Second, consider what features are available on free versus purchased virus protection. Usually, free software is a scaled-down version of what is available. Does this fulfill your needs for internet safety? Better features might be worth the cost of the program. When the yearly subscription has ended, you can see what other new and better options might be available.
Third, the antivirus program will run in the background of the computer, which means you want something that does not eat up RAM and cause your system to slow down.Fourth, the programs should be easy to use. Programs with higher learning curves may frustrate you, which renders them useless when they aren't being utilized.Fifth, don't pay for extra features that will not be used. Some features may look impressive but may not be handy for your particular situation. This is why it is a good idea to try a program before purchasing it. Fortunately, many programs offer a lite version for testing.
Final Considerations
For a free program, Avast may be a good option to investigate. This Avast for Mac review highlights different important features of the program. Different users have vastly different needs and what one might require, another may not need. After trying the different features, the basic program may be just what you are looking for or it may not have enough security features.