It also has USB 3.1 Gen 2 ports at the back, Type-A and Type-C. RGB LED lights were installed underneath the heat sink, which takes the shape of the gear. Its four PCIe slots are protected by jackets made from steel. These slots are helpful in supporting graphic-dependent cards while transporting.
Checking on the website, the Taipei technology company has not yet assigned a dedicated page for the new product. However, the X299 Taichi XE with high-powered VRMs might hit the stores anytime soon. The cost is speculated to range within or a little less over the standard price ASRock has established, which is $270.
CHINO, Calif. – ASRock announced the release of the X299 Taichi XE, which contains high-powered VRMs.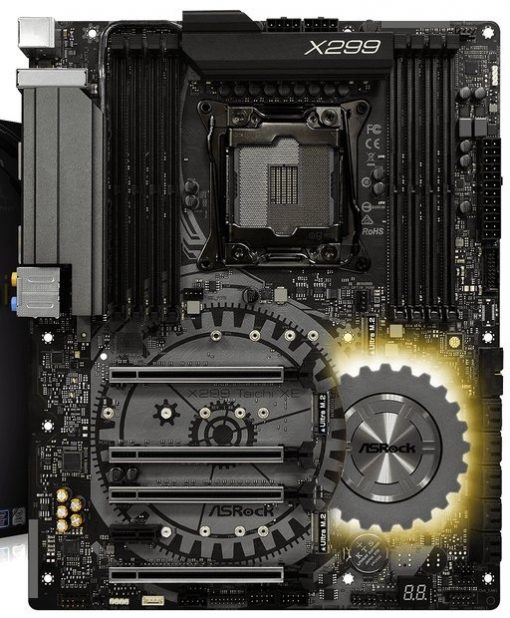 In June this year, the company revealed the Core i9-7900x model that requires high power consumption. ASRock was inspired by the rigid testing done to Intel's Core i9-7980XE to create the X299 Taichi XE. In a YouTube video by user der8auer, the Core i9 processor was submerged in liquid nitrogen that exceeded 6 GHz.
The Taipei-based technology company strengthened its X299 Taichi XE motherboard. It included dual eight-pin Evolved Packet System (EPS) power connectors with enhanced voltage detection circuit for power delivery.
The latest model boasts a set of voltage regulator modules (VRMs) went through a series of design phases – 13 to be exact – pressured in a huge heat sink made of aluminum. The rest of the features and specifications of the earlier version can also be found on the enhanced model.
Aside from the high-powered VRMs, the X299 Taichi XE is also capable of running operations with four channels through eight DDR4 dual in-line memory modules (DIMMs). It has three M.2 slots to store data on high speed. It also has two Intel Gigabit controllers for the Ethernet, and Wi-Fi and Bluetooth chip for connectivity.