TEMPE, Ariz. – Arizona State University accepted six SunShot awards from the Energy Department that would be used to enhance photovoltaic technology.
The SunShot Initiative was a project under the administration of former POTUS Barack Obama. The goal is to promote the use of solar energy and reduce its cost.
Owen Hildreth led one of the 28 projects that received a generous $20.5M grant. He was one of the mentors at Arizona State University's School for Engineering of Matter, Transport, and Energy (SEMTE). The goal of this project is to reduce the use of silver in solar cell production.
He stated that the process would reduce its manufacturing and selling costs. More industries would consider using solar power technology if the raw materials were more affordable.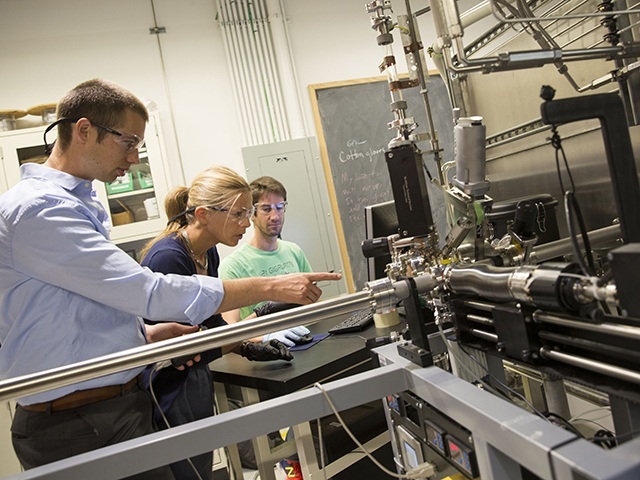 The use of silver flakes makes up 30 percent of the production cost. Hildreth's team is bringing innovation to the technology introduced by Harvard Professor Jennifer Lewis. She teaches at the John A. Paulson School of Engineering and Applied Sciences.
The idea is to create silver from the solar cell surface. The innovative technology sidesteps screen printing silver limitations. Moreover, it would no longer entail silver to go through high temperatures.
The project's Research Assistant Avinash Mamidanna spearheaded the initial product test. He stated that the assessment showed impressive results, which could strengthen the possibility of eventually replacing the technology being used at present.
Hildreth's co-investigator Mariana Bertoni is working on the project's flexibility. She stated that the team aims to make the panels work even when they are placed on roofs and walls. She supervises three more SunShot recipient projects. One of them aims to reduce the use of silicon in wafer production. Wafers are used to shelter solar cells.
Arizona State University's solar technology projects are considered very significant contributions that empower the SunShot Initiative, which aim to provide effective and affordable solar power in 2020.