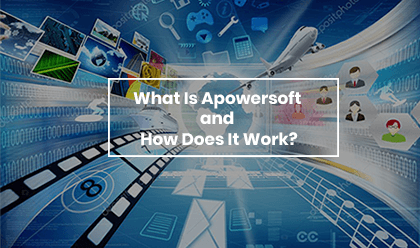 Apowersoft is a software company with a wide portfolio of more than 30 digital media software titles. This company maintains several free online multimedia tools with in-browser functionality, provides free trial downloads of most of its software titles, and sells access to full versions of all of its titles on an annual subscription basis. Our Apowersoft review focuses on these free online services as well as the downloadable versions of this company's array of software titles.
The online resources hosted on the Apowersoft website support the creation of multimedia content with screen capture and recording tools, video and audio recorders, and converters. Users can also download trials or subscribe to full versions of software that supports file transfers and management, data backup and recovery, and PDF creation and editing. This software company offers a number of alternatives to expensive programs by major multimedia software makers.
What Is Apowersoft and How Does It Work?
Apowersoft is a Hong Kong-based software company founded in 2010. Since then, the company has opened offices in 19 countries to develop and support a library of more than 30 active software titles for over 300,000 active daily users. Apowersoft specializes in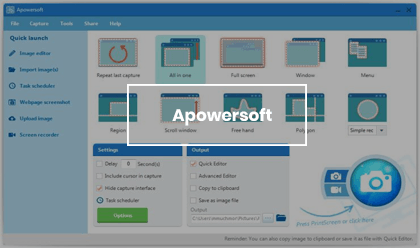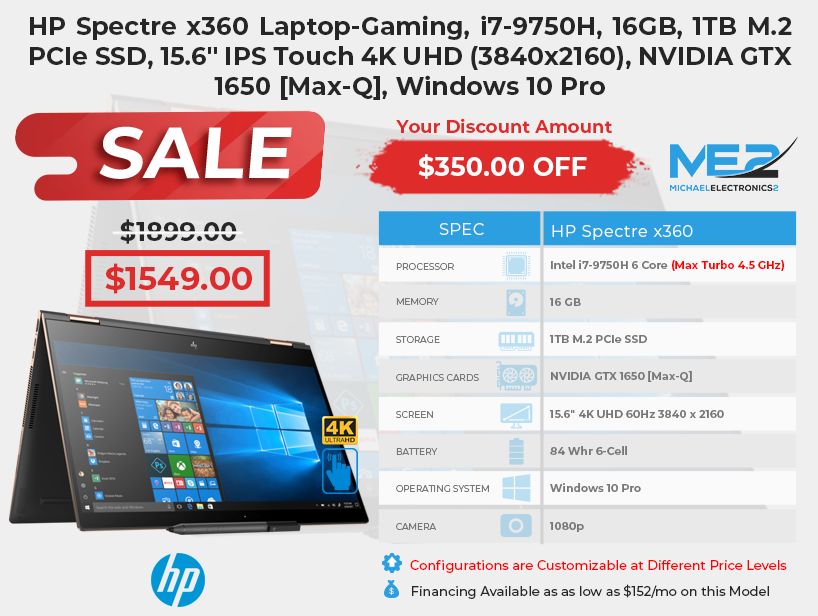 internet-based and downloadable multimedia software solutions for personal or business use. The free tools on the company's website are basic versions of software that Apowersoft sells as annual subscriptions to individual titles or as part of Apowersoft Unlimited, an option that allows users to access all of the software maker's existing titles as well as any programs launched within a year-long subscription period.
If you just need to perform a single task such as taking screen captures, making recordings, downloading videos, or converting video files, you may be able to do everything you need with Apowersoft's free web-based services. Some of these tools require users to download and install a plugin that provides toolbars and easy access to settings for each application. If you are curious about the company's downloadable titles, browse the full line-up of backup, data recovery, file management and modification, and multimedia software. The software maker makes it easy to try most titles to determine whether you want to subscribe to individual applications or Apowersoft Unlimited.
The company's online tools are the first titles we will consider in this Apowersoft review. The software maker's Free Online Screen Recorder has a rating of 4.5 stars based on 610 reviews on the Apowersoft website at the time of writing. This software has features that are associated with premium screen recorders more than free tools such as no time limits and no watermarks as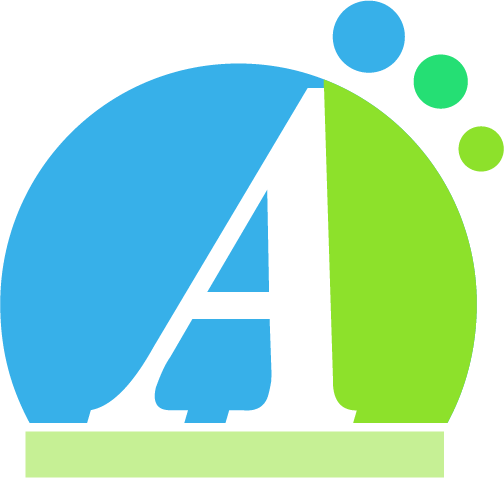 well as the ability to customize the recording area. The company also provides a Free Online Audio Recorder that has approximately 4.2 stars based on 116 reviews on the company's website. The company also offers a downloadable version of the Streaming Audio Recorder as a temporary free trial and annual subscription title.
The other free online services provided by Apowersoft are video-related. The first, a Free Online Video Converter, has 4.2 stars based on 64 reviews on the company's website. This service is coupled with an online video editor that allows users to adjust the size of a video, add effects or watermarks, and trim video as well as to convert videos to almost any resolution setting our output sizes intended for mobile devices. Users may also set specifications for bitrate, channels, frame rate, and sample rate for converted audio or video files. This website offers a lot of functionality, but users who convert videos frequently may want to download Video Converter Studio to convert internet videos or their own files into any standard format.
The other online video tool on the Apowersoft website is a Free Online Video Downloader with a rating of 4.1 stars based on 4 reviews. This tool enables users to capture almost any internet video from within most major browsers. Users can choose from common file formats such as 3GP, FLV, MOV, MP3, MP4, WEBM, and WMV. This in-browser downloader also allows users to save HD videos. An enhanced search function incorporated into this internet video tool enables users to find content they want and see videos that are being downloaded by other users.
Apowersoft also allows users to download trial versions of software that is not browser-based. Users interested in screen or audio recording may want to try a sample of Screen Capture Pro or Screen Recorder Pro. If you want to be able to mirror the display or stream the screen of any smartphone, try Apowermirror or record phone screens with iPhone/iPad Recorder and Android Recorder. Apowersoft has also developed a video editor to make it easy for users to edit or add special effects to videos. ApowerEdit is the newest version of the company's video editing software and has earned much higher reviews than previous releases.
This software make also provides a number of file backup and recovery or shutdown management solutions. ApowerRecover assists users in recovering deleted or lost files on computers, memory cards, or devices such as camcorders or digital cameras. Apowermanager is a convenient resource for backing up smartphone files. Users of any brand of phone can easily backup and restore data independently of official applications and display the screen of the phone on a computer to obtain high resolution screenshots. Users can also control or schedule regular operations such as shutting down PCs with Windows Shutdown Assistant.
Apowersoft Review: What Makes It Unique?
This software company develops well-rated multimedia tools that run in internet browsers. As we have already suggested in this Apowersoft review, you may find that Apowersoft provides an online resource you can use without having to install a trial version or subscribe to the full version of a software title. This is particularly the case if you need to make simple audio or screen recordings, perform video conversions, or download videos online. The free services this company provides have high ratings on respected review sites such as Cnet, PCMag and Tech Radar. Some of these online tools, such as the free online Screen Recorder, require users to install of a browser plugin or launcher.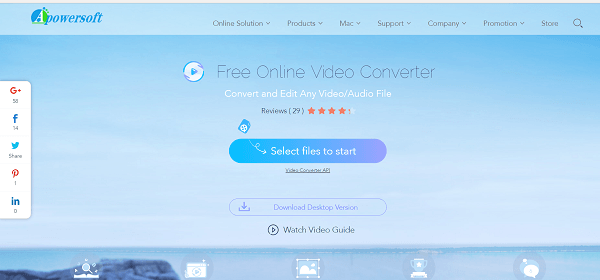 Installing the Screen Recorder component, which is the company's most popular online tool based on the number of reviews, adds a recording toolbar to your browser that allows you to record whichever portion of the screen you would like, including the full screen, a window, or a custom area. You may also select an area with the same dimensions as a mobile device. This application allows users to capture footage from a screen or a webcam, and record audio from a soundcard and microphone, either, or neither of these sources. The plugin also provides a Settings button that allows users to customize cursor appearance, adjust the frame rate, specify an output directory for videos, and set keyboard shortcuts.
This free online screen recorder is exceptionally useful for a free tool and it is well-reviewed. Unlike most other free online screen recorders, this service does not have time limits and does not add watermarks to content. The browser-based service is a basic version of software that you can download and run as a limited free trial before purchasing a subscription to this single application or an Apowersoft Unlimited subscription that allows users to access premium versions of all of the applications this company makes.
The Free Online Screen recorder is one of the most popular offerings from Apowersoft because its features exceed most free online services. The plugins required for other free online services vary; they may include an in-browser audio recorder, video converter, or video downloader. Users also have the option to download temporary free trials of most software offerings.
How Much Does Apowersoft Cost?
In addition to free online media conversion services, you can also subscribe to the full selection of Apowersoft products. Apowersoft Unlimited grants users access to more than 30 programs that are consistently updated by the manufacturer for $59.95 annually. Users may also subscribe to specific pieces of software such as Apowermanager, ApowerEdit, ApowerRecover, and Pro editions of the company's screen capture and recording software, streaming audio recorder, and video converter and download capture software for $39.95 each. A subscription to the complete Apowersoft software library is the best deal if you plan to use or would like to be able to try more than one software title.
Public Perception of Apowersoft
Apowersoft is well-reviewed on most technology sites, with most reviews in the four to five star range. The software maker itself has an average review of 4.4 on Facebook. Apowersoft's free online offerings also have solid reviews across trusted sites. This general Apowersoft review aggregates reviews of the free software, some trial downloads, and subscriptions to the full applications.
| Social Media | Star Rating |
| --- | --- |
| Facebook | |
The Free Online Screen Recorder is rated 3.9 stars on Cnet and 4 by PCMag. Screen Capture Pro has a 5 star review from Digital Software Products, an average of 4.2 on Apowersoft's website, and a rating of 4 from PCMag. The software maker's free Video Download Capture has a rating of five stars on affgadgets, 4.5 stars on Softpedia, and 4.1 on the company's website. The Free Online Audio Recorder has reviews in the range of 3.4 to 4.3 on various review sites.
The full Video Converter Studio, which is available as a free trial and annual subscription, has a rating of 5 stars on Cnet and 4.1 stars on the software maker's website. Apowersoft also makes a full-service video editor that provides an easy way to edit video. The newest version of this software, ApowerEdit, received a 4.5 star review from techradar. This is a significant improvement from reviews of the earliest versions of this program.
When it comes to the company's mobile backup and capture software, reviews are consistently high. The new version of ApowerManager released in early 2018 has a review of 4.8 stars on the company's website and a 4.2 star rating on Cnet. ApowerRecover has a rating of 4.3 on the company's website. ApowerMirror, which allows smartphone users to easily display the screen of their phone on their computer, has a 4.3 star rating on the company's website. The iPhone/iPad Recorder has a rating of five stars on Cnet, while the Android Screen Recorder has a 4.8 star rating on Apowersoft's website.
Windows Shutdown Assistant has a rating of 5 on Cnet and affgadgets. The company's ApowerPDF program, which allows users to view, convert, create, and edit PDF files, has a slightly lower review. There is competition in this specialized area of the digital content market and the pricing of this application combined with its limited features results in a 2.5 star review from techradar. Overall, most Apowersoft free and premium software has reviews above four stars, making it a worthwhile solution for many specialized multimedia tasks as well as mobile backup and recovery.
How Does Apowersoft Compare?
This software offers a unique suite of multimedia, mirroring, and recovery solutions, as indicated in the preceding sections of this Apowersoft review. Apowersoft Unlimited offers access to an unprecedented range of software for under $60 a year. If you create many screen recordings, frequently edit video, or want to be able to stream or record a phone on a computer, you may benefit from an Unlimited subscription. Even if you don't rely on all of the software Apowersoft offers, it can be helpful to have access to alternatives to more expensive titles from major brands.
What We Think
Apowersoft provides a unique portfolio of multimedia, backup, and recovery software. This software's free in-browser tools are one of its greatest advantages. Apowersoft provides a unique portfolio of multimedia, backup, and recovery software. This software's free in-browser tools are one of its greatest advantages. If you are looking for a quick and easy solution for taking screen captures, making recordings, or converting, downloading, or editing videos, you might want to consider these services.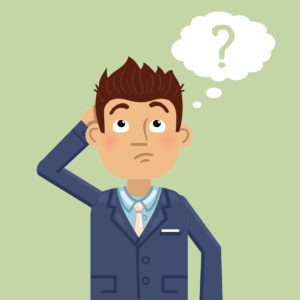 This company also provides alternatives to major software for backing up or displaying mobile devices.
This Apowersoft review covers the online tools, free trial versions, and full titles available by subscription on the company's website. We rely on reviews from trusted sites and hundreds of users on this software company's numerous applications. Most users find products in Apowersoft's large lineup helpful for a variety of audio and video capture, recording, and conversion tasks as well as mobile backup and synchronization.