HDDmag.com offers many ways how you can advertise your product, content or website. We get thousands of daily visitors that are interested in technology, gaming, and gadgets. It's a great way to promote your product the-the right audience.
Social shares and push notifications
One of the ways how to advertise with us is through social shares push notifications. We will make posts on our Facebook, Twitter, Google+, StumbleUpon and Pinterest pages. We also offer push notifications meaning anyone who is subscribed to HDDmag.com will see your advertisement. Prices may vary depending on what you're after so if you are interested, contact us.
Banners and advertisement areas
We also offer to buy a banner or advertisement area for the specific amount of time. We offer 20% discounts if you place your advertisement on our page for more than 3 months. See image below for available advertisement areas: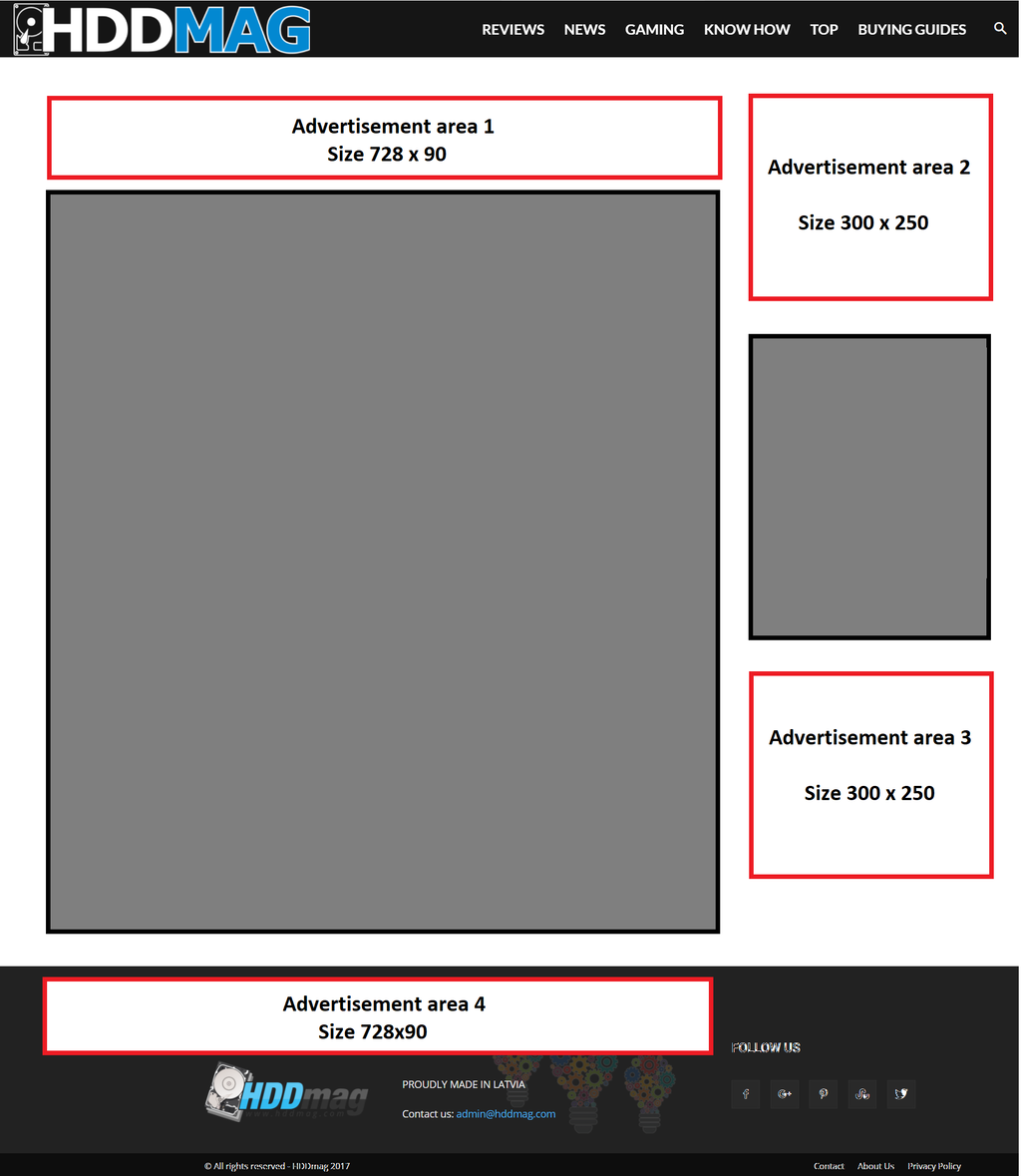 If you are interested in renting an advertisement area, please fill the form below. We will contact you and make an offer.