We understand that buying an external hard disk drive (HDD) is never an easy decision to make. There are tons of options available to you, and finding an HDD that meets your exact requirements can be overwhelming.
That's where HDDMag comes into the picture. We are your one-stop destination for information and updates on external hard disk drives.
But of course, we're not just about hard drives! We now cover a variety of technology products and services, including video games, technology news, and much more!
We have a simple and straightforward mission: Provide our readers with accurate and easy to understand information about technology.
Our Story
The HDDMag story began with a small conversation among friends about HDDs and why they are crucial for businesses and individuals. We realized that the topic can be confusing to most people, so we decided to start a website where people can gather plenty of information, opinions, knowledge, and updates on HDD's and other tech products.
Why Us?
The writers and editors at HDDMag know that rapid advancements are being made in the technology space and that consumers must conduct in-depth research before buying any device. While our magazine may have started with hard drives, we're here to give you the best information on technology, period.
We've pulled together a team that has the resources, skills, and expertise to provide solid information on all types of technology.
Feel free to drop us a line to let us know what what you think of our reviews, and to suggest content you'd like to see in the future. Also, if you like writing, we're always open to new talented folks who want to volunteer to write about HDD.
Happy computing!
Our Team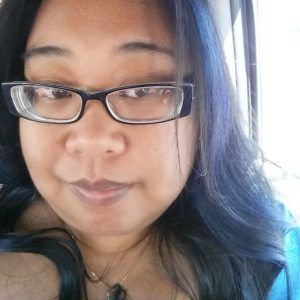 Michelle MistaEditor, HDDMag.com
My name is Michelle Mista and I'm the editor for HDDMagazine.
I started my career as an IT professional in Silicon Valley before leaving the corporate world to chase my dreams of becoming a writer.  These days, I get to write and research about one of my favorite subjects in the world: technology! (I'd say I'm pretty lucky!)
Technology changes at a dizzying pace. Keeping up with the latest innovations is a full-time job! Outside of playing with tech and writing, I am a geek girl at heart. I love video games, science fiction, comics, and pop culture.