The external storage market has become quite large with a lot of manufacturers and models, so that's why it can be hard to separate the "rotten from the golden." And that is the reason why we are looking at these few models, separating them from the rest, just because they have proven themselves. Although it will include drives which come in smaller sizes too, we will still include them just because they offer the 4 TB capacity.
1. Lacie Rugged RAID

Rugged Raid is the perfect solution for those going to some extreme environments. With an aluminum body and orange bumpers, LaCie will survive everywhere you take it. With added protection for ports and permanently attached Thunderbolt cable, it will survive dusty and wet situations with ease and still work as you expected it to work.

LaCie has two 2 TB storage drives configured in RAID-0, although you can have it reconfigured in RAID-1 with the cost of half of the memory making, even more, safer for data loss. In terms of performance, LaCie provides quick transfer rates on average with Thunderbolt 3 connection showing 251 MB/s read and 240 MB/s write.

With large storage capacity, fast performance and incredible durability make it worth every penny. This makes LaCie Rugged Raid one of the best options for those who tend to travel a lot to some rougher environments than your average streets or for the active lifestyle lovers.

2. Seagate Backup Plus Fast

Backup Plus will be the best for those who are in need for fast transfer rates but does not

want to spend more than $200 for a storage device. Seagate has included backup software features, but its main strength is not its price, capacity or durability. Backup Plus ace up the sleeve is its performance, making sure only SSDs will be faster than Backup Plus Fast. This is one of the fastest HDDs in the market, on average performing at 219 MB/s write and 232 MB/s read blowing others away in this field.

Although it still will not make it to the top due to one little issue, it fixed RAID-0 configuration. Making the Seagate Backup Plus Fast more in danger of data loss then others. This makes an excellent alternative to SSD based storage drive.

3. Glyph Blackbox PRO

Coming with aluminum casing surrounded by rubber shell it is durable and will not break so easily. Blackbox Pro is a quite pricey, and without any included software it seems a lot, but the lack of backup software is nothing due to Windows and Mac have their inbuilt backup software which works great. But the lack of security is its weakness, which it gains back with great warranty, durability, and performance.

Glyph includes attractive warranty type (3-2-1), which included 3-year standard warranty, 2-year level 1 data recovery and 1-year advanced replacement. In terms of performance, Blackbox manages to work around 189 MB/s write and 178 MB/s read, making it fast and reliable. But it will mostly serve best as add to your desktop or laptop, due to Blackbox necessity of external power source with its power cable, making it less mobile than wanted.

4. Seagate Backup Plus

For those users where speed is not a big must like with Seagate Backup Plus Fast the best deal would be this drive. With added features as Seagate Dashboard which allows you to backup your data, or shares your data on social media and saves from social media too. Also included is a free two-year subscription to OneDrive 200 GB cloud storage which generally alone would cost about $95 and Lyve App.

Lyve allows you to turn the drive into your personal cloud storage and to access it from other laptops, tablets, phones and share videos, pictures and other data with your friends for viewing.

In terms of performance, Backup Plus is slower than Plus Fast on average showing 122 MB/s read and 116 MB/s write. Making it a great buy as extra storage for laptops or desktops with added features making your data life a bit easier and faster. Seagate Backup Plus will work great as an extension to your laptop or desktop storage.

5. WD My Passport Wireless Pro 4 TB

My Passport Wireless Pro is perfect for those who have the need for data transfers, data edit, and streaming but can't or just doesn't want to carry around a laptop all the time. WD Wireless Pro would be a perfect solution for such things. With inbuilt Wi-Fi hotspot, you can connect devices to it and manage your stored data thru a phone or tablet making the trip to some of the road place lighter without the need for a laptop.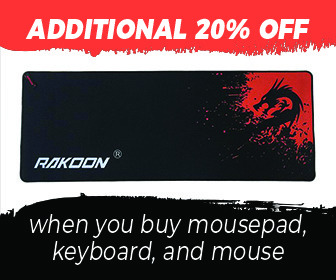 It has inbuilt memory card reader which allows you to transfer data automatically in the case you ran out of space on it making it perfect for photographers. It has inbuilt 6400mAh battery which sets its working time to about nine to ten hours and allows you to use it as a power bank to charge other devices. In the terms of performance, WD My Passport Wireless Pro does show decent numbers on average for reading 122 MB/s and for write 119 MB/s.

This makes it an ideal for people who travels a lot and photographers which allow you to store data even without a laptop and share it thru your phone or tablet. With added extra feature like a power bank option, it makes it an even better friend when going to remote locations.

6. WD My Passport (2016)

This bright color option external storage drive will fit the best for data backup and storage. That is because WD offers a lot of software features for backups and security, making sure your data will be safe.

Features include auto backup where you can choose how often My Passport backups your data. For safety WD offers 256-bit AES encryption making sure your data is private and safe, but with the included feature as the "return if found" message, in case that you have lost it, as even the best and brightest can misplace items sometimes. In terms of performance, WD

My Passport on average will perform at 111 MB/s read, and 107 MB/s write. These transfer rates are not quite impressive, but they are consistent. With the added features, storage capacity, flashy colors, and price makes it an ideal for students or for those who hate the daily gray life and needs a secure place for data storage.