There is a variety of problems associated with Xbox One headset. However, it does not mean that encountering one should already force you to ask for manufacturer's replacement. There are ways of possibly troubleshooting the issues. It is also necessary to verify whether your headset is faulty or the console itself. One common problem encountered by Xbox One headset users is a defective microphone.
Before requesting for an expensive repair or refund from the product's seller, try solving the problem yourself. There are different ways of verifying if your Xbox One headset microphone is dysfunctional, which are provided below:
Related:
Mute Settings Are On
It may sound absurd for others, but there are cases that you just accidentally muted the microphone. You have to check the mute setting if it is on or not. When the microphone is muted, the device will not work at all. Its capability to collect sound will also be deactivated. You can reverse this by turning off the function by pressing a button on the adapter.
Xbox One Does Not Recognize Your Headset
Some headsets may not be recognized by your Xbox One console. One sign of this issue is when you hear yourself through the headset whenever you use the microphone. To rule out this issue, try carrying out a power cycle on your console.
Primarily, you have to turn off your headset. Detach it from Xbox One's transmitter. Your gaming console should also be shut off. Unplug its power source and wait for 60 seconds.
Afterward, you plug in the Xbox One to power it up. In case your account is automatically signed in the software, you should log out and in again. Then, you connect the transmitter and open your headset. You should see a notification informing you that the headset is connected to the console. Otherwise, your headset is not being recognized and may need manufacturer support.
Not Updated Firmware
Xbox One does not identify your headset when it is not updated. When you ensure that latest software is installed, you can get the most out of the adapter of your headset. Controller improvements will also be accessible. You can carry out the update via your computer, USB connection, or wirelessly.
You can refresh the adapter on your desktop computer through Xbox Accessories app. After launching the app, you have to connect the console to your PC either through a wireless adapter or USB cable. Once you have connected it, you will be informed if an update is mandatory. You have to install it when there is one available. Alternatively, you should check for an update through Device Info.
Take note that only Windows 10 features the application. If you cannot use this method, you may try the USB connection option. You have to sign in to Xbox Life. A prompt will tell you if you need to install the latest system configuration. When there is an update, you should also connect your headset adapter to get the latest changes.
A wireless update is also possible with Xbox One. Controllers that were released following June 2015 may have this privilege. You simply have to sign in again to Xbox Live. Install necessary updates. You must also plug in your headset to obtain the most recent changes.
Related: How to Use USB Headset on Xbox One
Party Chat Issues
You can check if the headset microphone is not working through Skype. You simply have to sign in to your account. Then select the app for Skype conversations. Afterward, you choose "People," and then "Skype Test Call." Once you have selected "Voice call," you can test if your microphone is working by speaking into it.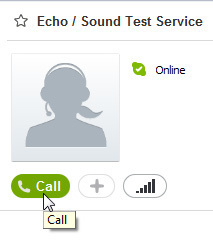 If the automated contact does not repeat what you have said, the microphone may indeed have a problem. In case you can use the mic on Skype, you can set your Xbox One messaging feature to a party chat. If you still cannot execute the said function, there may be issues with your network connection of service from Xbox Live.
When troubleshooting no longer works for your Xbox One headset microphone, you may need to get it replaced. If you have obtained the product from Microsoft, the company has a Device Support. On the other hand, manufacturers of compatible Xbox One headsets may have their own customer solutions.
If you still can't find a solution you can take a look at our Top 7 Cheap Xbox One Gaming Headsets that cost o more than $100. All these headsets feature crystal clear sound and are very reliable.